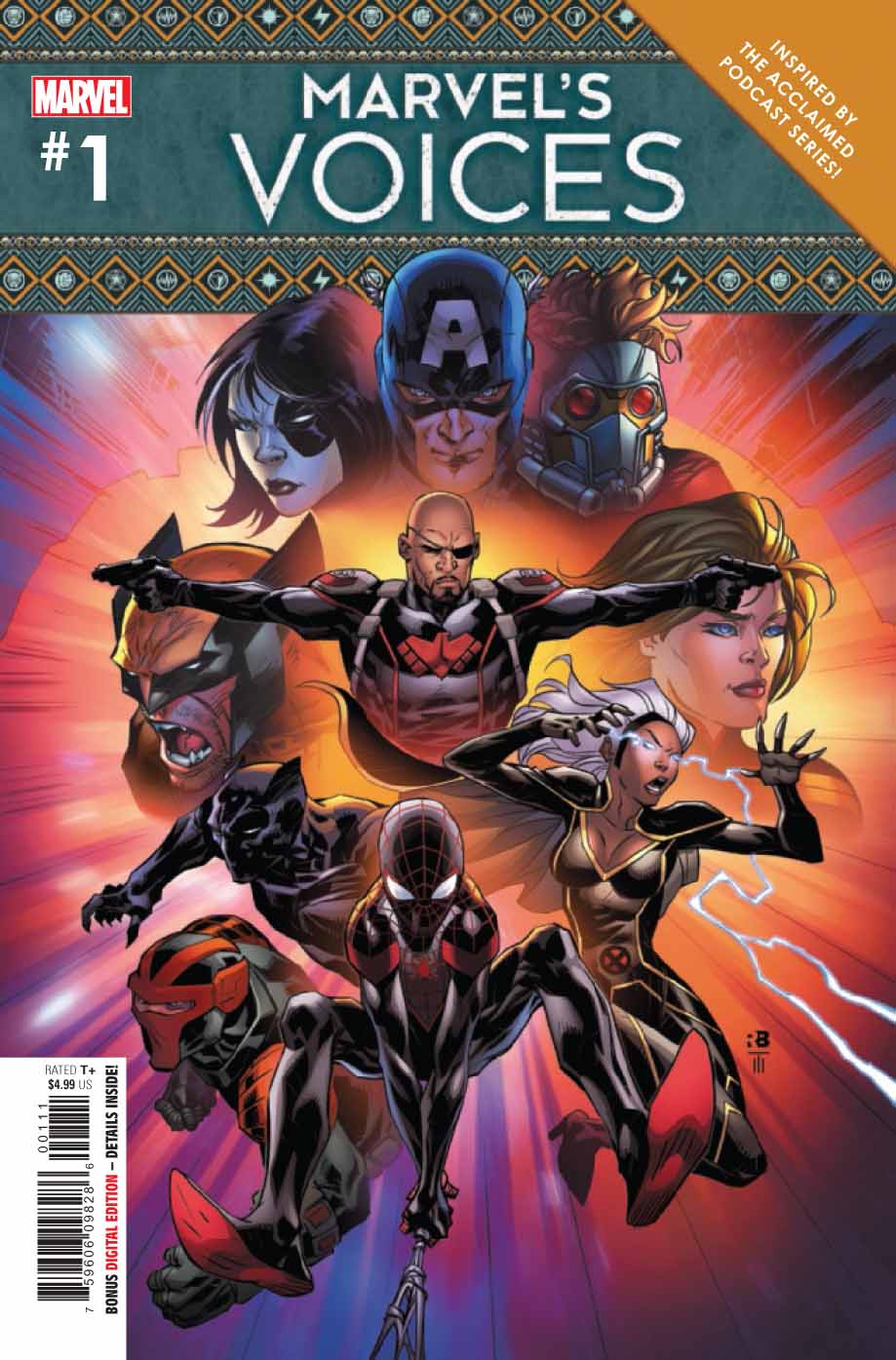 MARVEL'S VOICES (One-Shot)

Written by: Vita Ayala, various.

Art by: Various.

Covers by: Ryan Benjamin, Damion Scott, Brian Stelfreeze.

Description: Marvel's podcast series focusing on telling the stories of diverse creators and their unique perspectives becomes a one shot of brand new adventures! The X-Men find their place in the world after declaring a new nation! Killmonger strikes! Moon Girl and Devil Dino return!

Pages: 40.

Price: $4.99.

In stores: Feb. 19.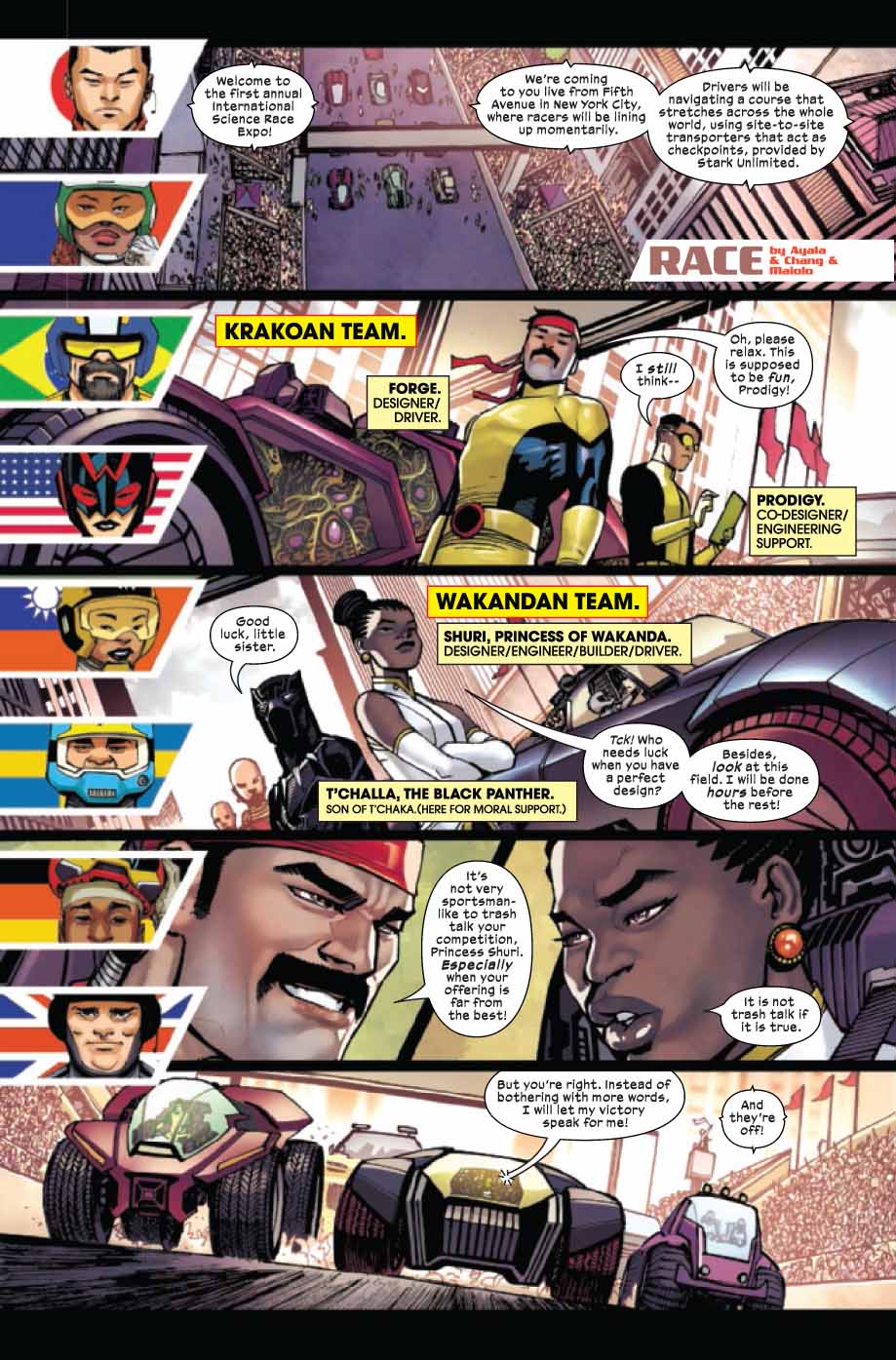 Source : www.comicscontinuum.com