Spider-Man ! Joe Kelly ! Chris Bachalo ! Action non-stop !
C'est le programme de Non-Stop Spider-Man, une nouvelle série qui sera publiée à partir de juin.
La couverture du #1 par David Finch :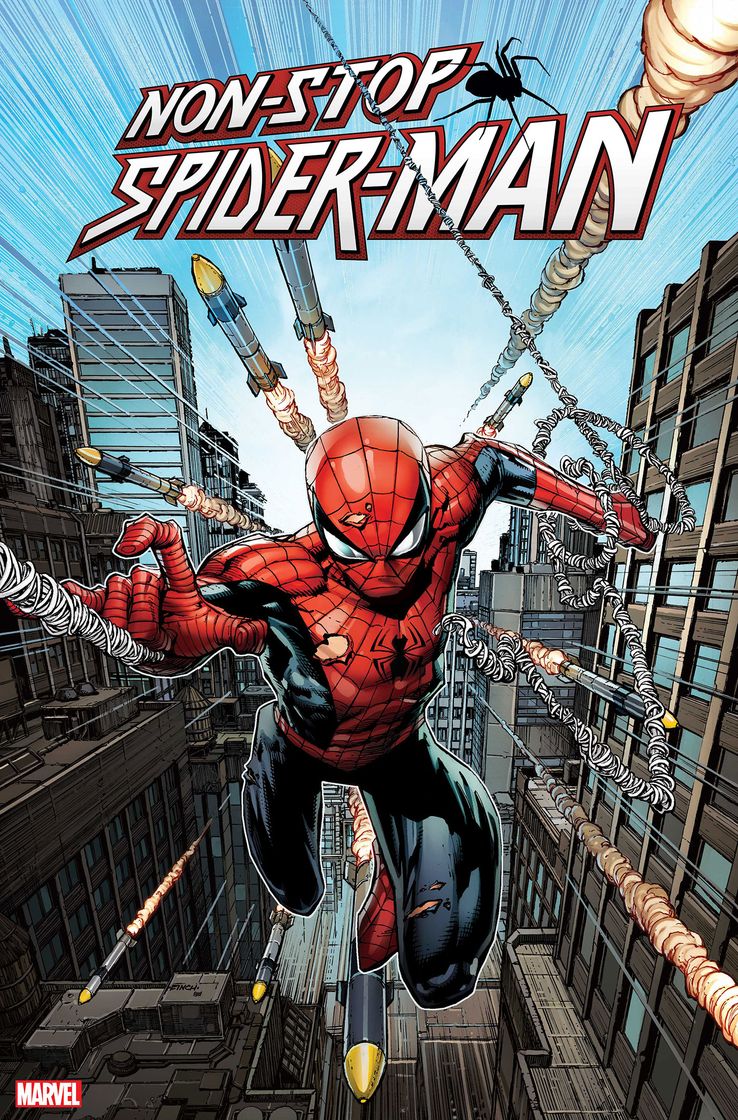 NON-STOP SPIDER-MAN will combine the pulse-pounding action Spidey is known for with even MORE pulse-pounding action! Prepare for the comic book ride of your life featuring Spidey's best villains and his most amazing feats!
Source : www.cbr.com