Après American Gods, P. Craig Russell continue d'adapter les écrits de Neil Gaiman en bande dessinée avec la maxi-série Norse Mythology, d'après le livre sorti en France sous le titre La Mythologie Viking.
Parmi les premiers dessinateurs annoncés, il y a notamment P. Craig Russell, Mike Mignola et Jerry Ordway.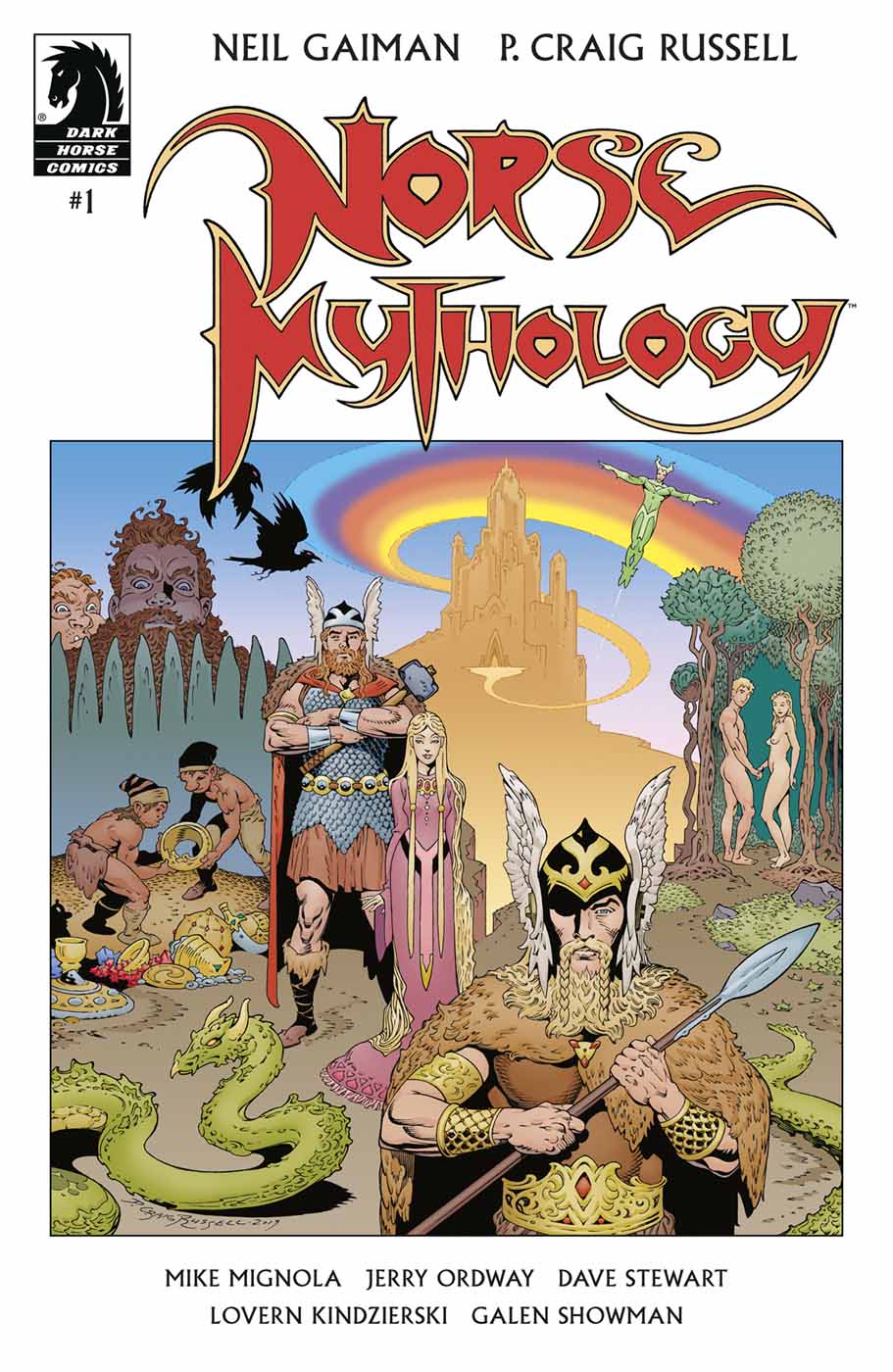 NORSE MYTHOLOGY #1

Neil Gaiman (W), P. Craig Russell (W/A/Cover), Mike Mignola (A), Jerry Ordway (A), Dave Stewart ©, Lovern Kindzierski ©, and David Mack (Variant cover)

Author Neil Gaiman and artist P. Craig Russell breathe new life into the ancient Norse stories by taking readers through the creation of the Nine Worlds to the epic origin and adventures of Thor, Odin, and Loki all the way to the end of life – Ragnarok.

Having previously written about deities in American Gods and The Sandman, Gaiman teams with Russell to finally bring readers to follow the northern gods in their own setting in this comic book adaptation of the hit novel!

32 pages, $3.99, in stores on May 27.