En novembre et décembre, Marvel publiera 6 one-shots qui auront la particularité d'utiliser la numérotation LEGACY.
Presque 50 ans après son dernier numéro, le retour du comic-book parodique Not Brand Echh !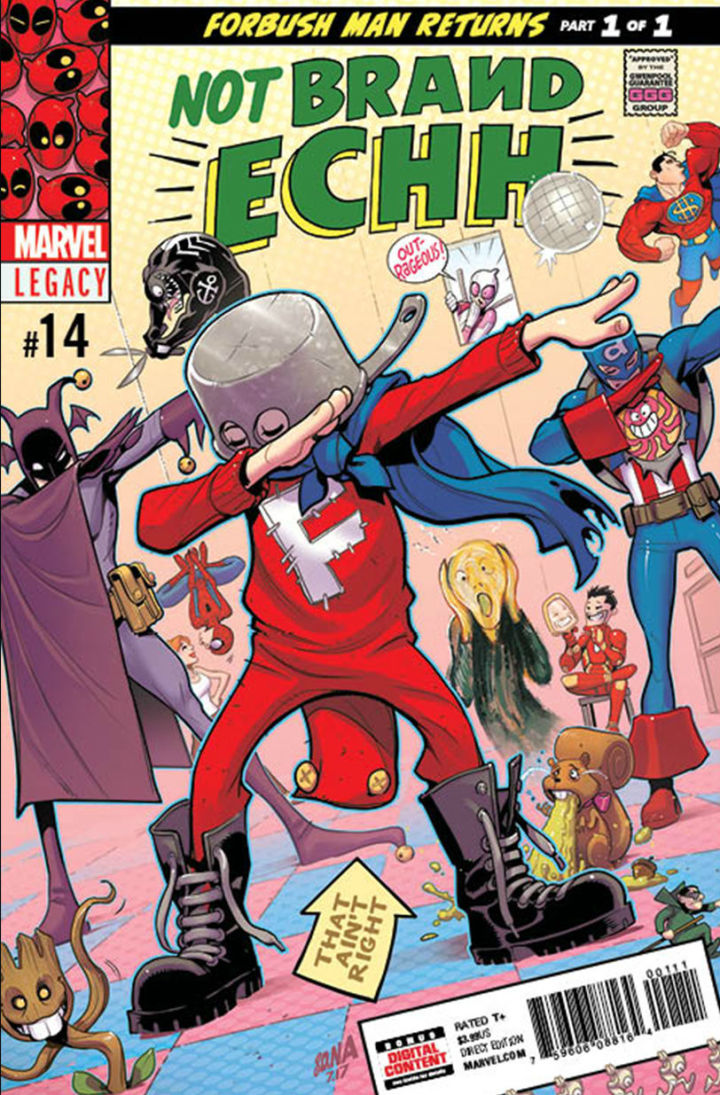 NOT BRAND ECCH #14

Forbush Man Returns!

Writer: Nick Spencer, Chris Hastings, Jay Fosgitt, and more!

Art: Jay Fosgitt, Gurihiru, and more!

Cover: David Nakayama

Get ready to break the internet, folks, because FORBUSH MAN IS BACK – and he's ready to take over the comics industry! Meanwhile, Captain America, Gwenpool, and more are…not quite themselves these days. Featuring stories by NICK SPENCER (SECRET EMPIRE, CAPTAIN AMERICA) CHRISTOPHER HASTINGS (GWENPOOL, VOTE LOKI), JAY FOSGITT (My Little Pony, Bodie Troll) and many, many more!
Source : www.ign.com