Number 13 est une nouvelle série de science-fiction qui a vu le jour dans l'anthologie Dark Horse Presents, et est écrite par le duo David Walker et Robert Love et dessinée aussi par Love. Dans un monde apocalyptique peuplé de mutants et d'ogres friands de chair fraîche, numéro 13 est un jeune garçon amnésique qui lutte pour sa survie et essaye désespérément de savoir qui il est.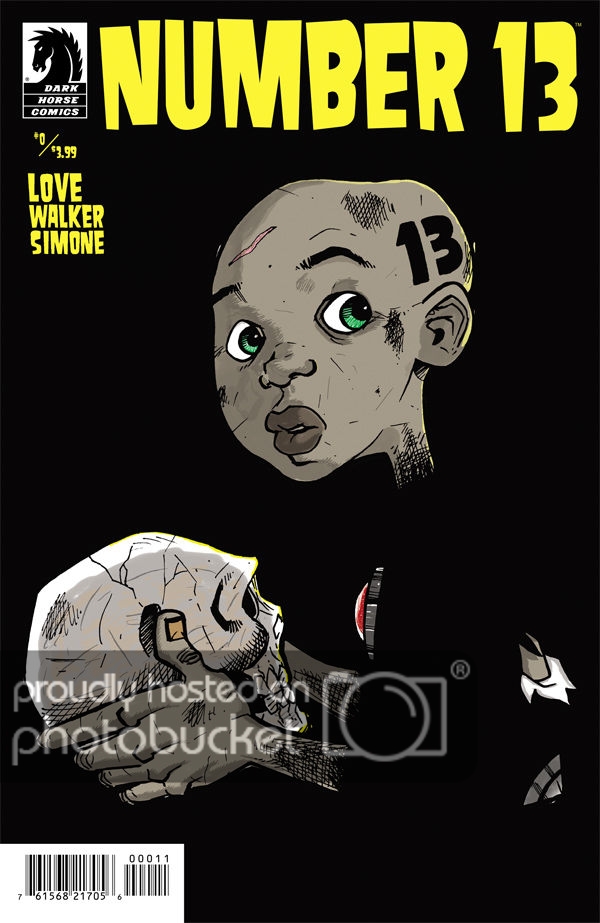 [quote]NUMBER 13 #0
*Writer: Robert Love, David Walker
Artist: Robert Love
Colorist: Michelle Davies, Diego Simone
Cover Artist: Robert Love
Genre: Action/Adventure, Science-Fiction
Publication Date: November 21, 2012
Format: FC, 40 pages
Price: $3.99
UPC: 7 61568 21705 6 00011
In a postapocalyptic wasteland populated by mutants and terrorized by flesh-eating ogres, a young amnesiac searches for the answers to the mystery of his identity. Wandering aimlessly, he comes to the rescue of Lorna, a young girl who gives him a name: Number 13. Facing danger at every turn, Number 13 fights to stay alive as his quest to find out who he is leads to the deadly truth of what he is.
From the pages of Dark Horse Presents!
Love and Walker craft a bizarre landscape.
A heart of gold and a fist of laser cannons!*[/quote]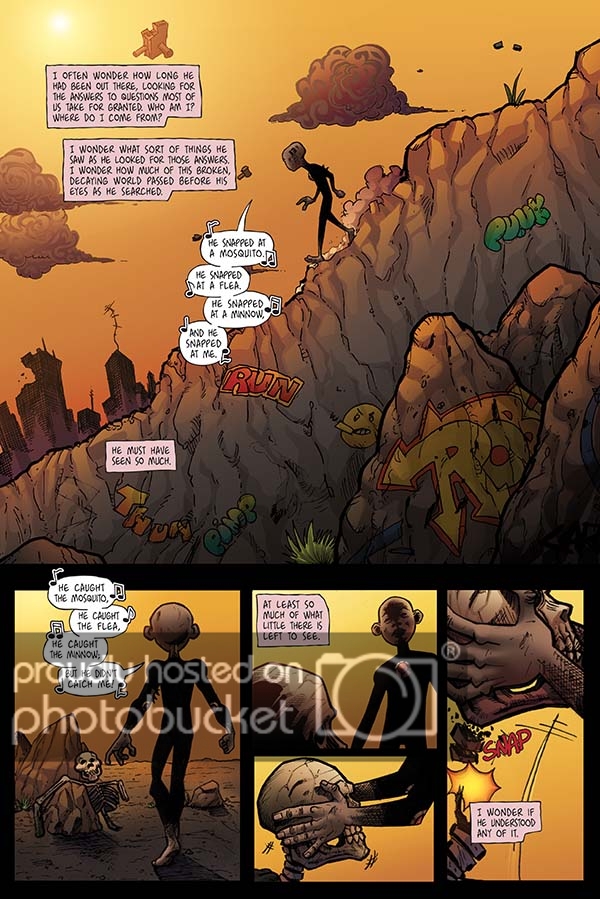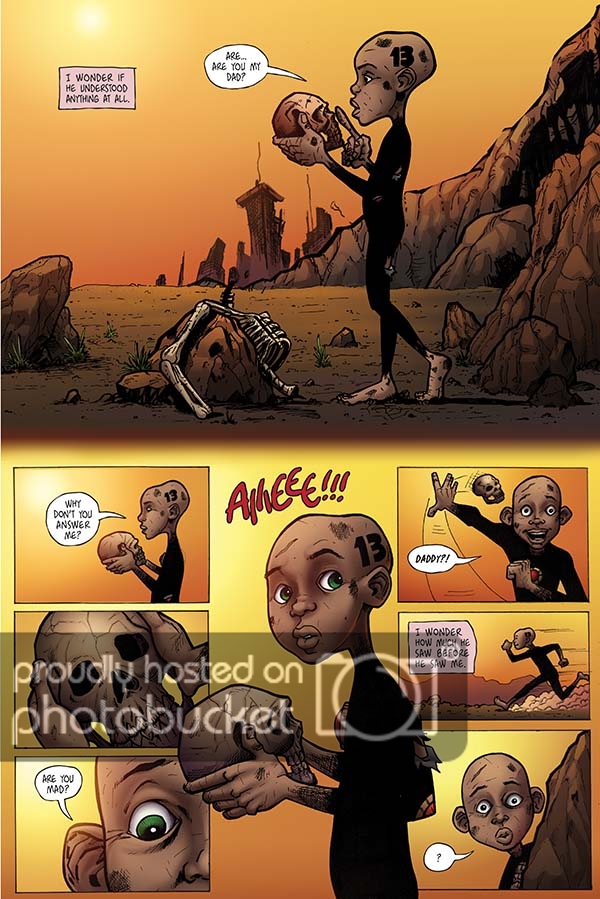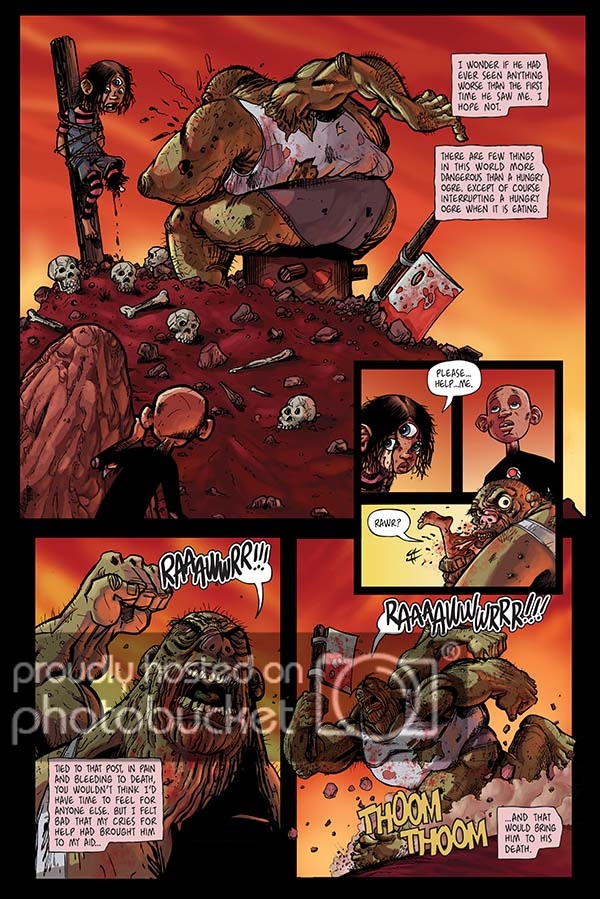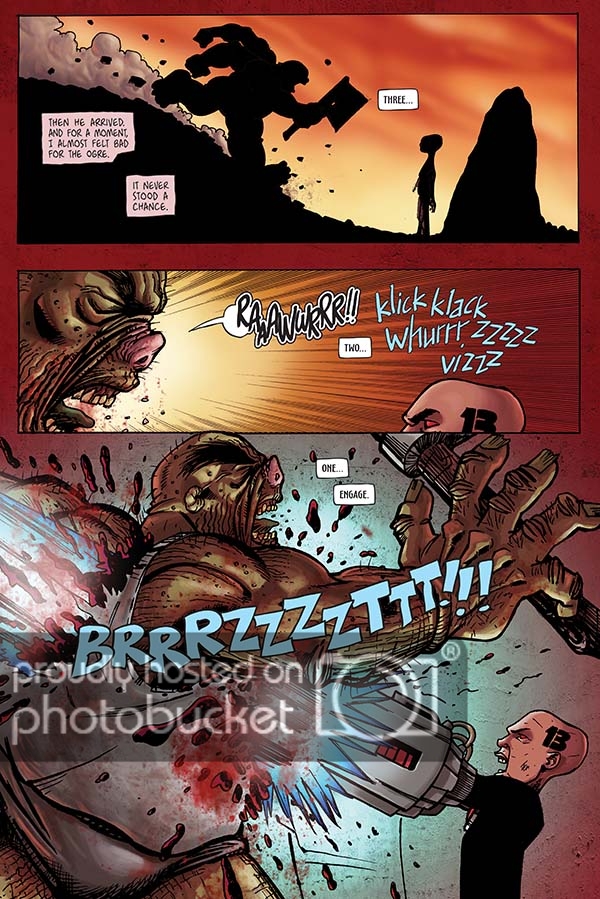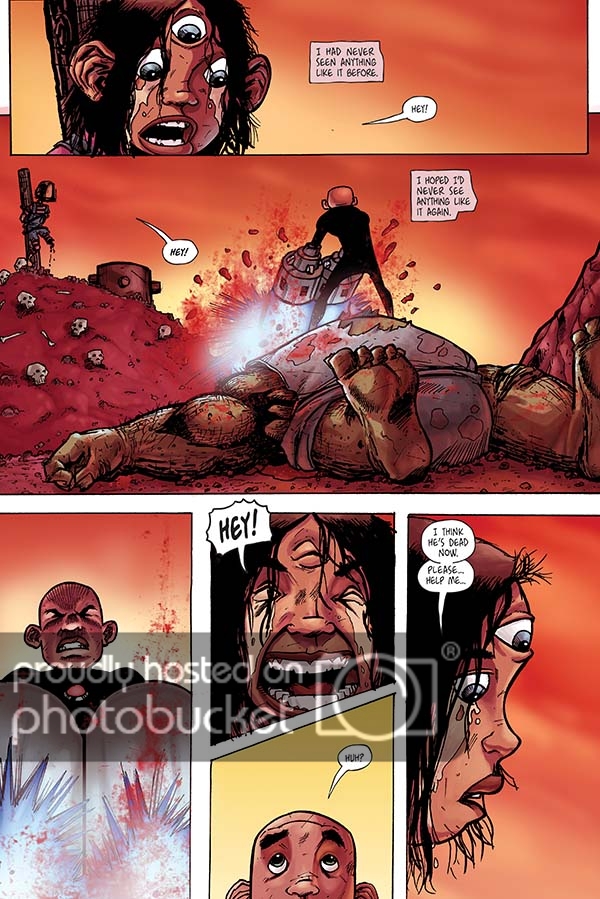 Lien:
Le site de l'éditeur : www.darkhorse.com