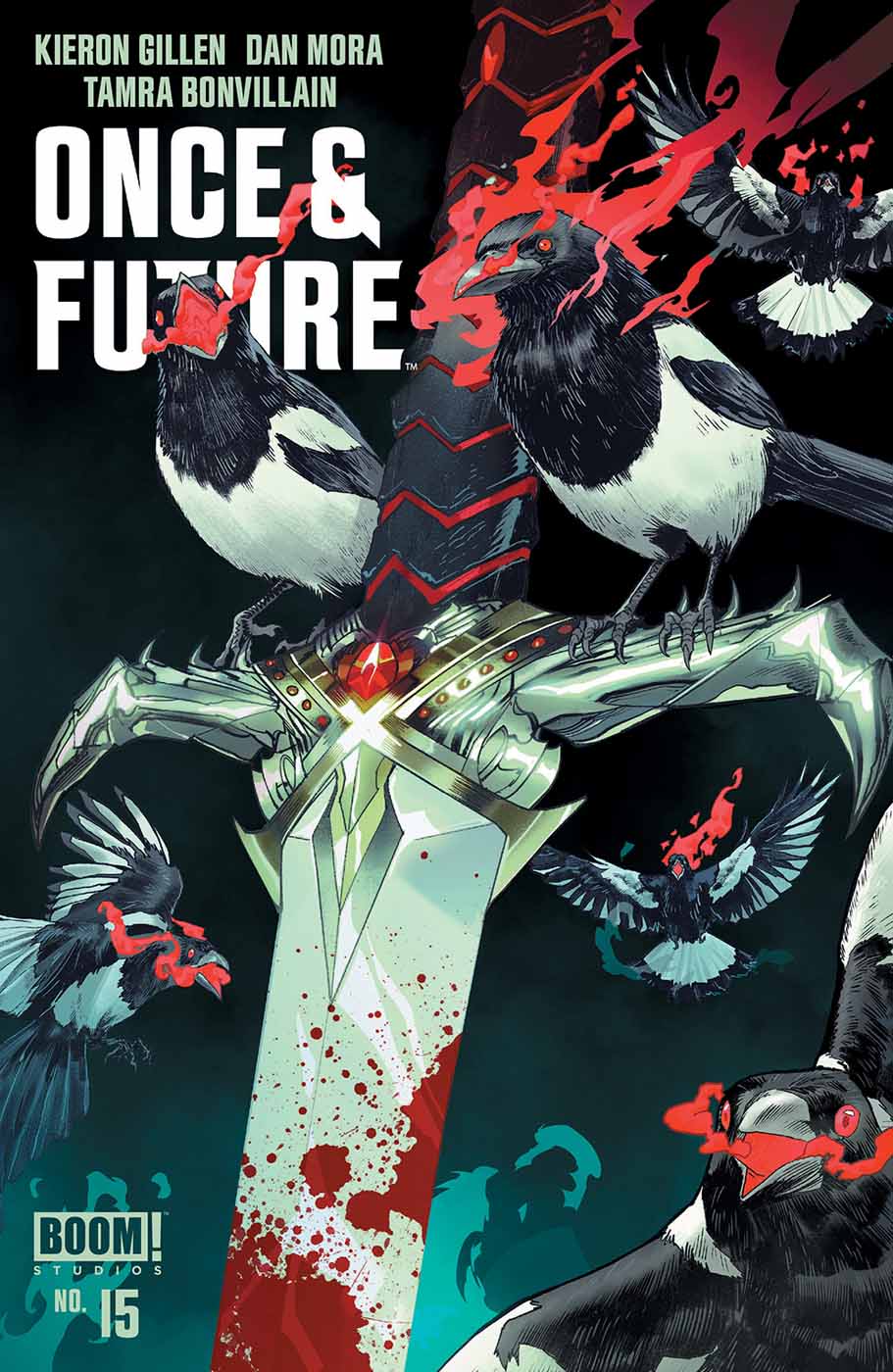 ONCE & FUTURE

#15

Written by: Kieron Gillen.

Art by: Dan Mora.

Covers by: Dan Mora, Matias Bergara.

Description: Bridgette and Duncan return to a familiar place to pick up Lancelot's trail, while Rose comes face to face with another member of the McGuire family she was not expecting to see.

Pages: 32.

Price: $3.99.

Available: January 20.