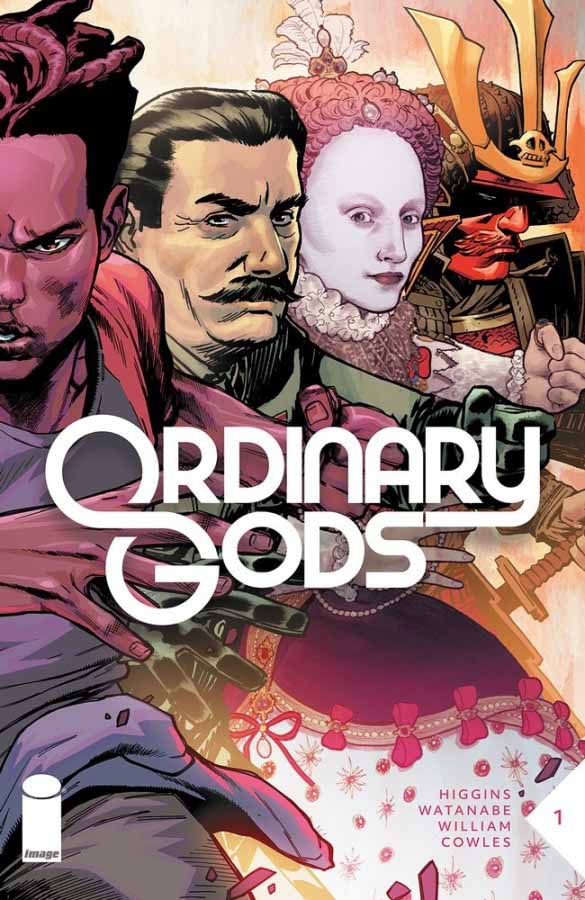 ORDINARY GODS

#1

Written by: Kyle Higgins.

Covers by: Dave Johnson, Nicola Scott, Declan Shalvey, Rod Reis, Tula Lotay, Dan Panosian, Matt Wilson, Felipe Watanabe.

Art by: Felipe Watanabe.

Description: The Luminary. The Prodigy. The Brute. The Trickster. The Innovator. Five gods from a realm beyond our own, leaders in the « War of Immortals. » Aleast, they were - before they were trapped, sent to a planet made into a prison, forced into an endless cycle of human death and reincarnation. Christopher is 22. He's got two loving parents and a 12-year-old sister. He works at a paint store. He's in therapy. He's one of the Five. Which means, in order to save everyone he cares about, Christopher will have to reconnect with his past lives and do the unthinkable: become a god again.

Pages: 32.

Price: $3.99.

Available: July 7.