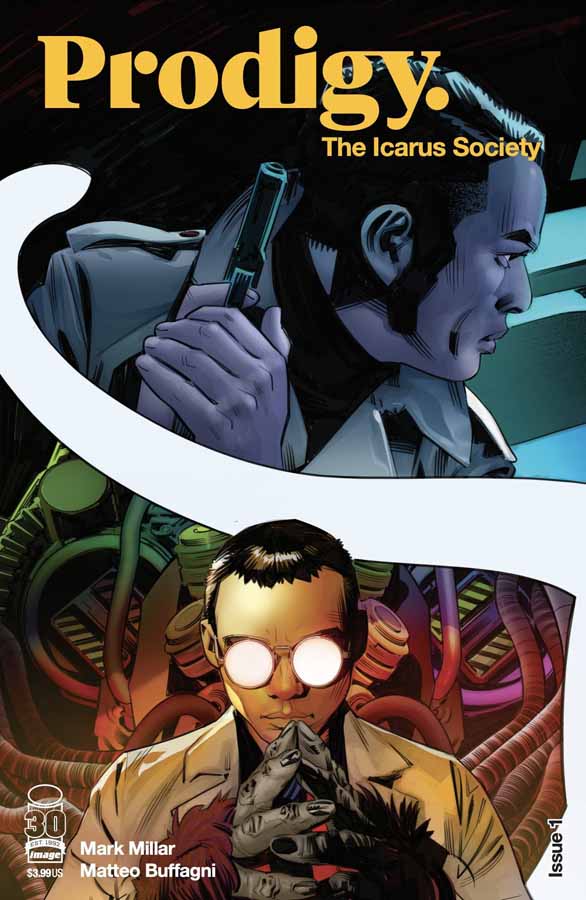 PRODIGY: THE ICARUS SOCIETY

#1

Written by: Mark Millar.

Art by: Matteo Buffagni.

Covers by: Matteo Buffagni, Bill Sienkiewicz.

Description: Millar launches a brand-new five-issue series starring Edison Crane, his favorite creation. Edison Crane is the world's smartest man, but what happens when he's targeted by an entire Club of geniuses who also fly too close to the sun? Meet The Icarus Society.

Pages: 32.

Price: $3.99.

In stores: July 6.