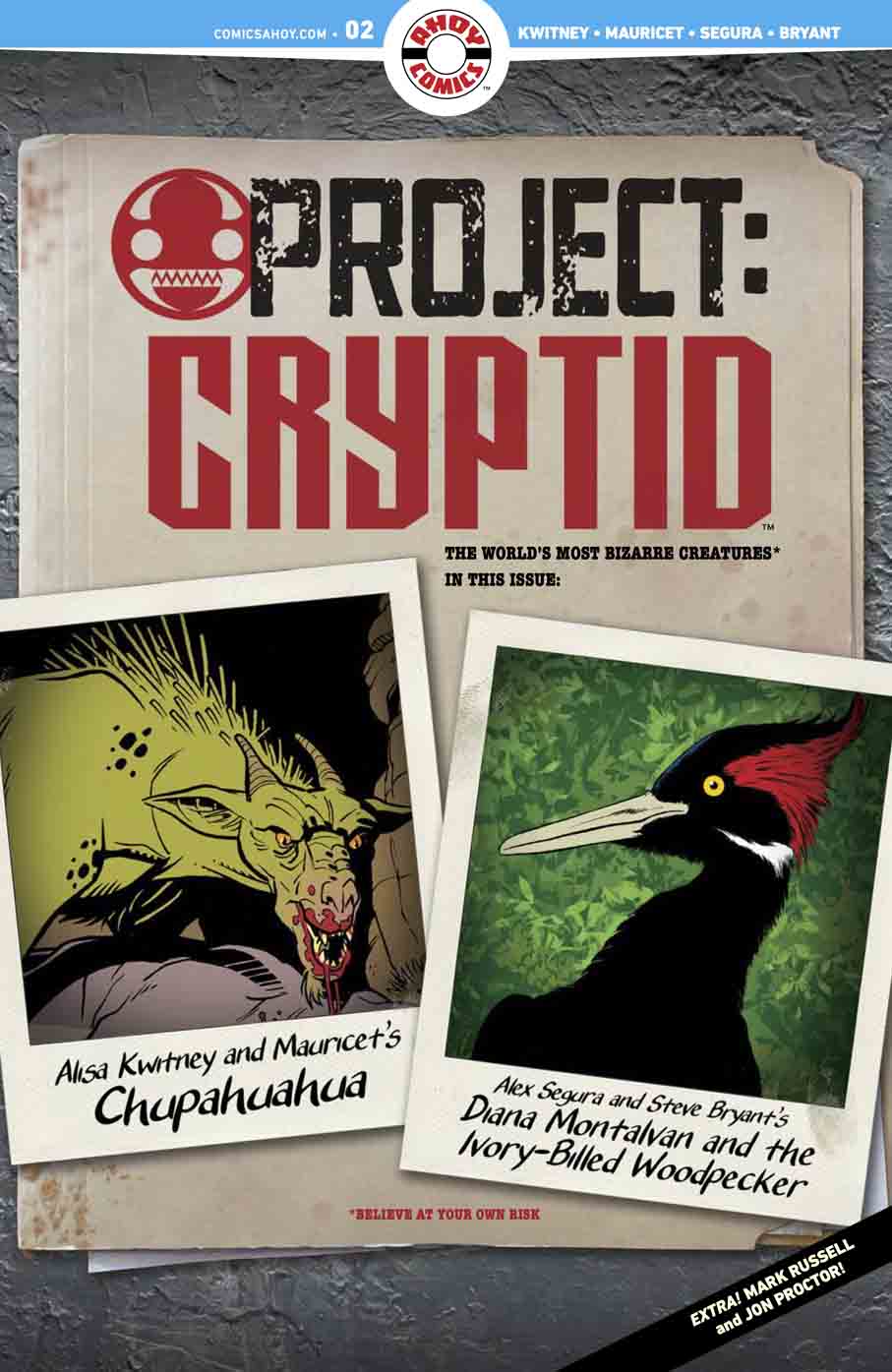 PROJECT: CRYPTID

#2

Written by: Alisa Kwitney, Alex Segura.

Art by: Mauricet, Steve Bryant.

Covers by: Mauricet, Steve Bryant, Desi Aponte.

Description: Continuing the wild new anthology exploring the world's most bizarre creatures! Alisa Kwitney and Mauricet show us the true meaning of love with the interspecies romance « Chupahuahua, » which looks at the love between a Chupacabra and a chihuahua. Think of the logistics! Alex Segura and Steve Bryant move us to the tropics with « Diana Montalvan and the Ivory-Billed Woodpecker, » a supernatural tale of aviary suspense. Plus the usual AHOY extras, including a new chapter of the 5th anniversary prose serial.

Pages: 32.

Price: $3.99.

In stores: Oct. 11.