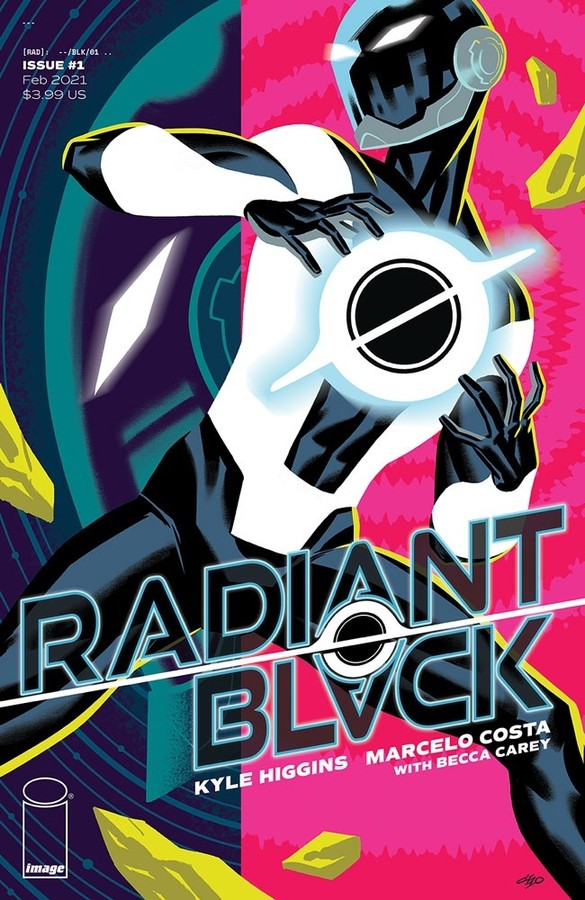 RADIANT BLACK

#1

Written by: Kyle Higgins.

Art by: Marcello Costa.

Covers by: Michael Cho.

Description: Nathan Burnett has just turned thirty, and things aren't great: He's working (and failing) at two jobs, his credit card debt is piling up, and his only move… is moving back home with his parents. But when Nathan discovers and unlocks the ethereal, cosmic Radiant, he's given the power to radically change his fortunes! There's just one problem: The powers don't belong to him. And the cosmic beings who created them want them back… by any means necessary. Woman, electric inspiration itself!

Pages: 32.

Price: $3.99.

Available: Feb. 10.