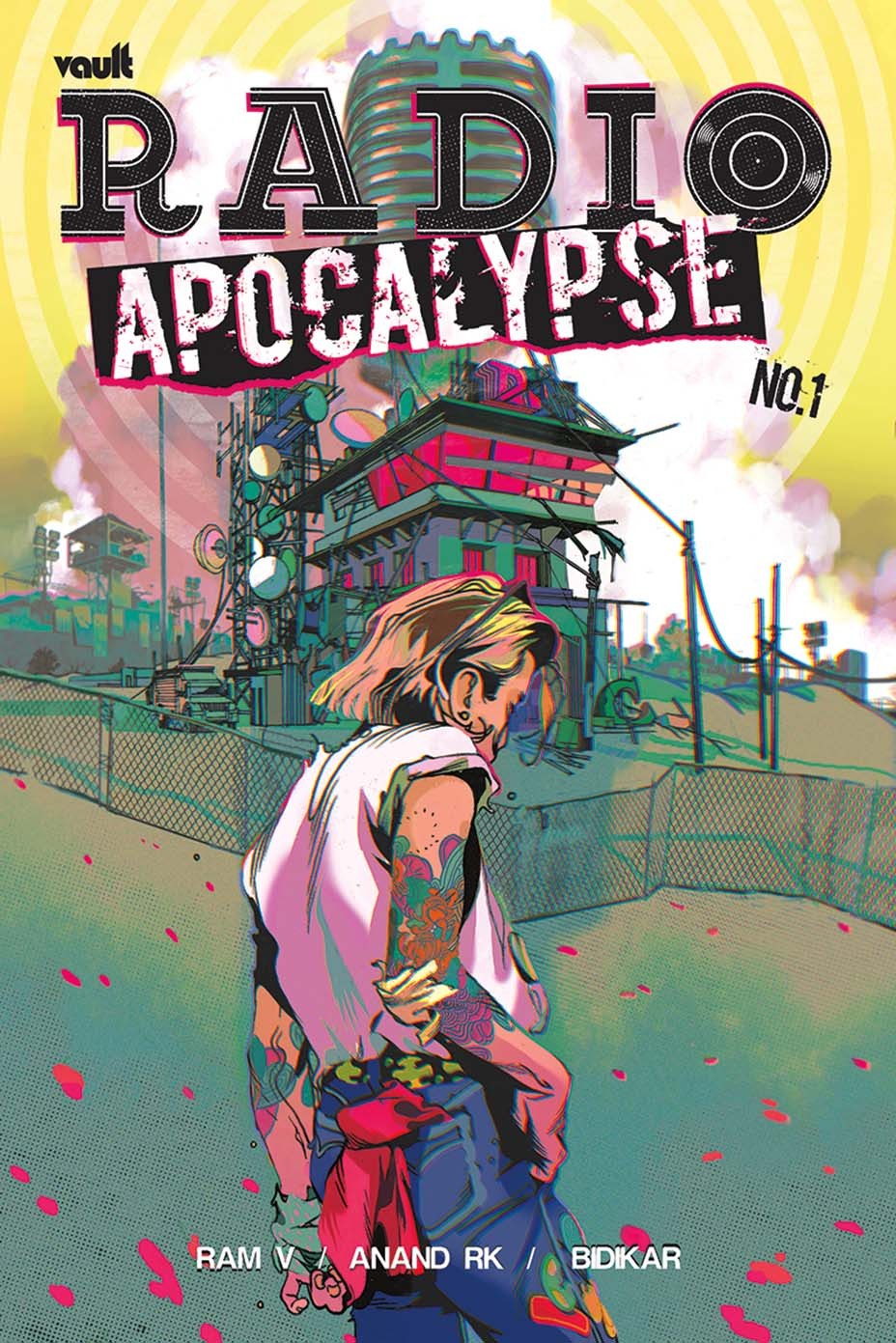 It's the end of the world as we know it in Vault Comics' new series Radio Apocalypse — but the soundtrack to humanity's twilight turns out to be more lively, and more dramatic, than expected.

The series is set following an apocalyptic event that almost wiped out society, with the last radio station on the planet — Bakerstown's Radio Apocalypse — threatened by the winds of change… with one boy's fate tied inexorably to the survival of the station. The series is the third collaboration between creators Ram V and Anand RK following 2018's Grafity's Wall and last year's critically acclaimed Blue in Green

The series will launch digitally and in comic book stores April. Read on for preview artwork from RK for the first issue, along with their cover artwork, and the variant cover from Nathan Gooden & Tim Daniel.
Premier aperçu de cette nouvelle publication Vault Comics :