Après avoir été annulée par DC/Vertigo, la mini-série Second Coming de Mark Russell et Richard Pace a trouvé refuge chez Ahoy Comics.
La publication des aventures de ces deux colocataires pas comme les autres que sont Jésus, le fils de Dieu, et Sunstar, le plus puissant héros de la Terre, débutera le 10 juillet.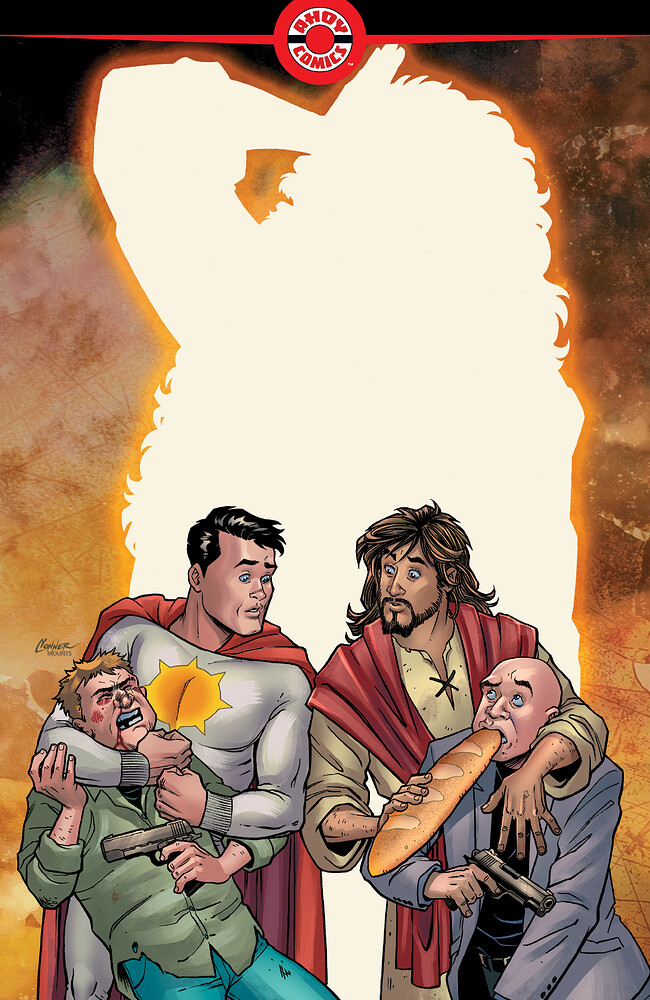 SECOND COMING

#1

Series:

Story:

Cover:

Art:

AHOY is proud to present—for the first time anywhere—the series everyone's talking about, by award-winning writer Mark Russell ( Snagglepuss , The Flintstones ) and artist Richard Pace ( Pitt , New Warriors )! God commands Earth's mightiest super-hero, Sunstar, to accept Jesus as his roommate and teach him how to use power in a…more powerful way. Jesus, shocked at the way humans have twisted his message over two millennia, vows to straighten them out. This deluxe first issue features 30 pages of story.