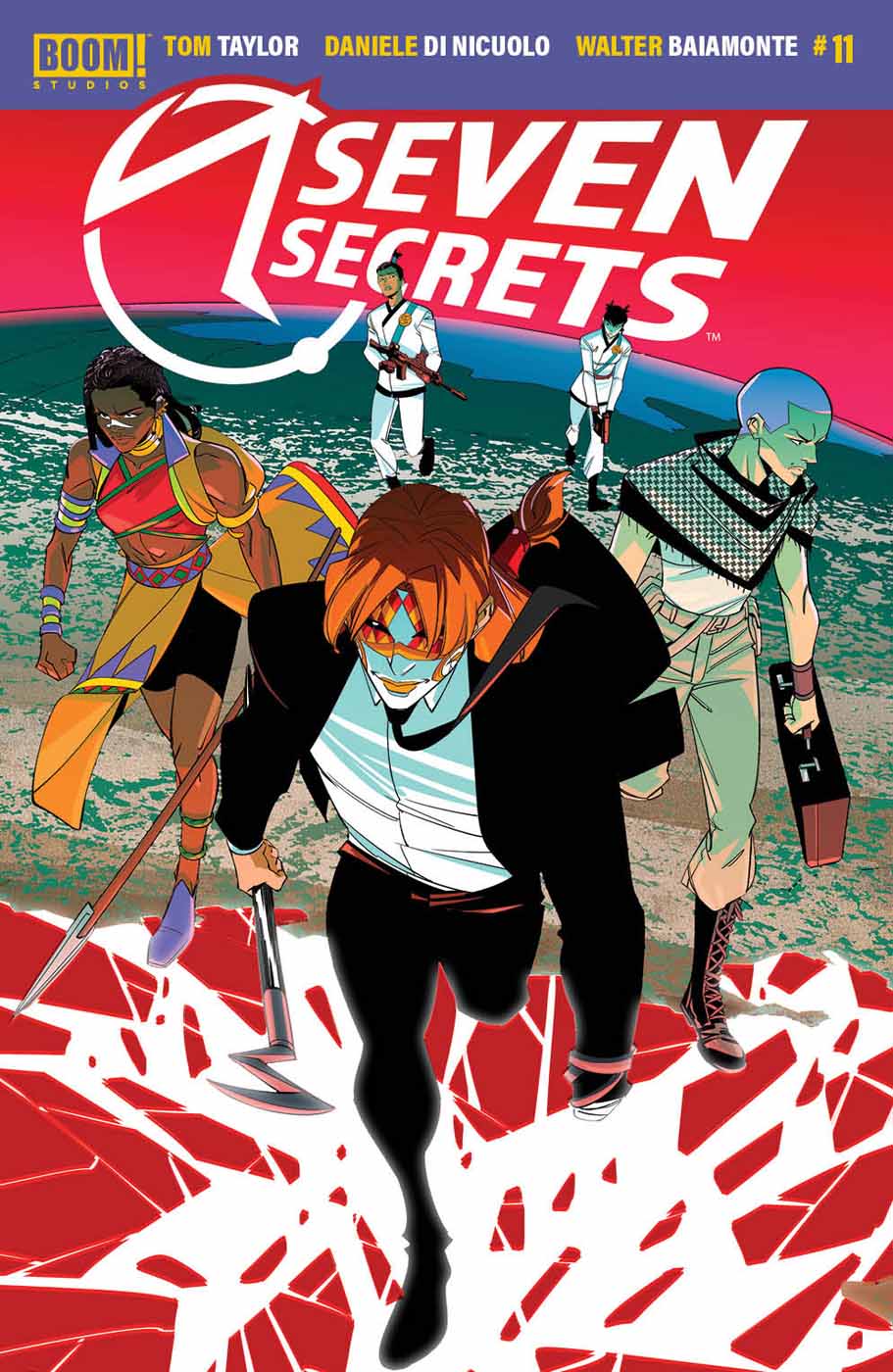 SEVEN SECRETS

#11

Written by: Tom Taylor.

Art by: Daniele Di Nicuolo.

Covers by: Daniele Di Nicuolo, Junggeun Yoon, Miguel Mercado.

Description: The Order's secrets are bestowed to Eva and as a result an impossible discovery is made, changing everything in its wake. Will Eva be able keep this knowledge from Caspar and fight alongside him to escape the Seeker's ultimate plot? Stay calm and carry on, as they may just get some help from the Queen of England herself.

Pages: 32.

Price: $3.99.

In stores: August 4.