DC HORROR PRESENTS: SGT. ROCK VS. THE ARMY OF THE DEAD

#5

Written by: Bruce Campbell.

Art by: Eduardo Risso.

Covers by: Gary Frank, Francesco Francavilla, Ben Templesmith.

Description: They've blasted their way through impossible scenarios and burned their way through throngs of undead soldiers. But now Sgt. Rock and Easy Company find themselves hot on the trail of an enemy even they may not be able to handle: an über-upgraded, rejuvenation serum-addicted Adolf Hitler.

Pages: 32.

Price: $3.99 (Variant, $4.99).

Available: January 24.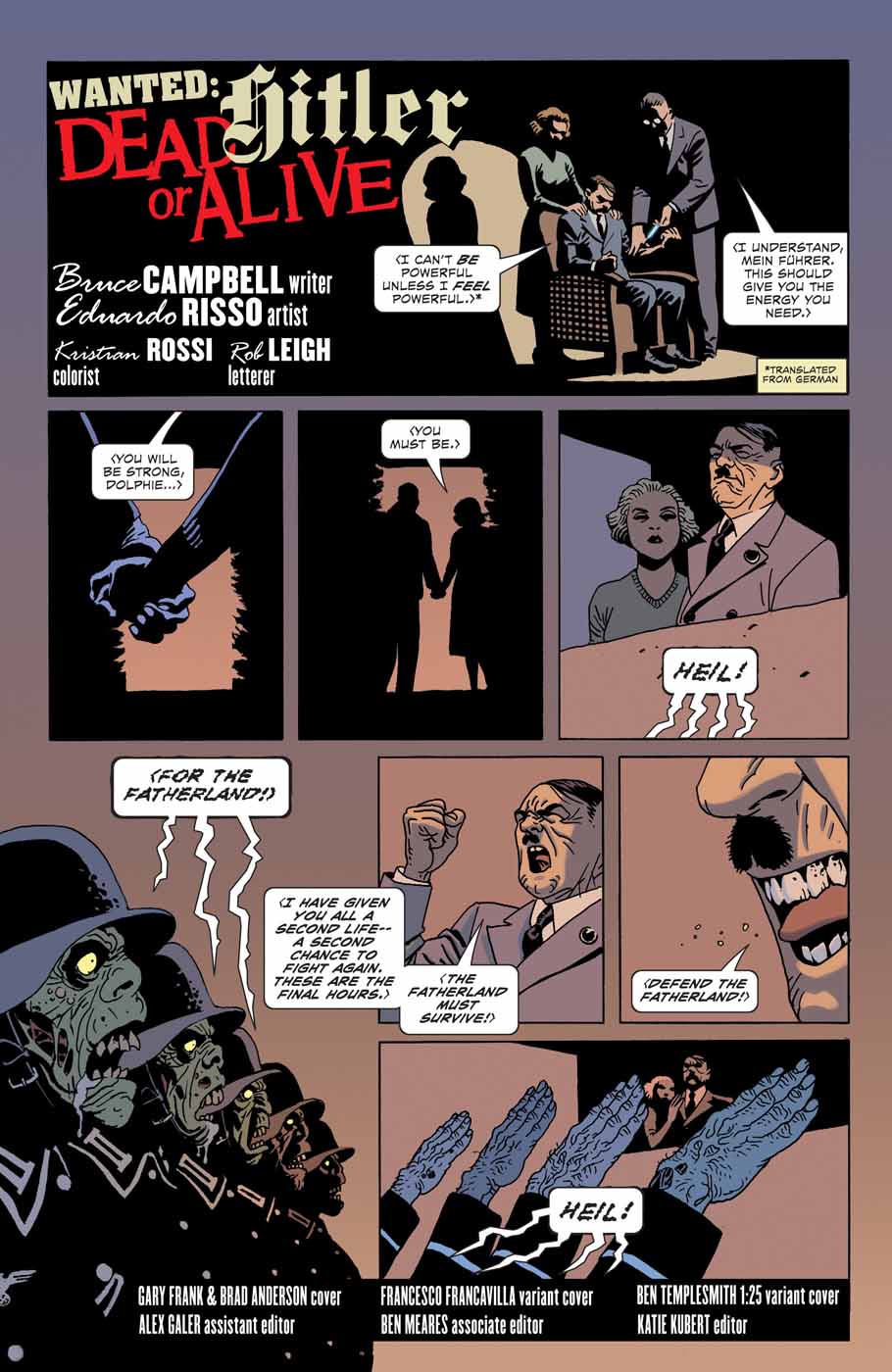 Excellente partie une nouvelle fois du duo. Mais là, je suis toujours surpris du pouvoir de la couleur sur le dessin de Risso. Il dessine un saut parachute dans un ciel épuré mauve. Une merveille.