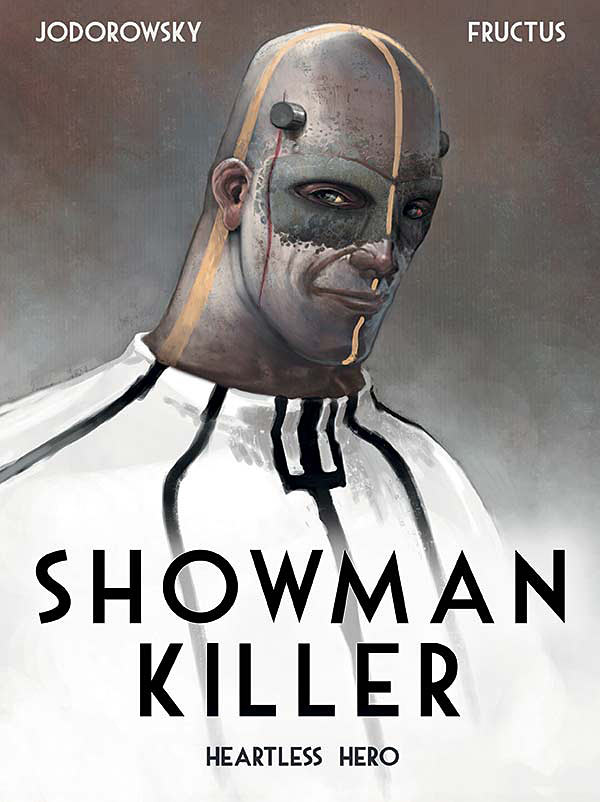 [quote]Showman Killer: Heartless Hero
Story by Alejandro Jodorowsky
Art by Nicolas Fructus
Cover by Nicolas Fructus
Release Date Nov 16th, 2015
Space is a dangerous place, made more so by the existence of the Showman Killer, a heartless assassin, genetically engineered by an insane scientist to be devoid of any emotion, and trained to kill!
The only things that give him anything approaching pleasure are destruction or money. That is, until a fateful mission throws him into the path of the mysterious and fascinating Ibis.[/quote]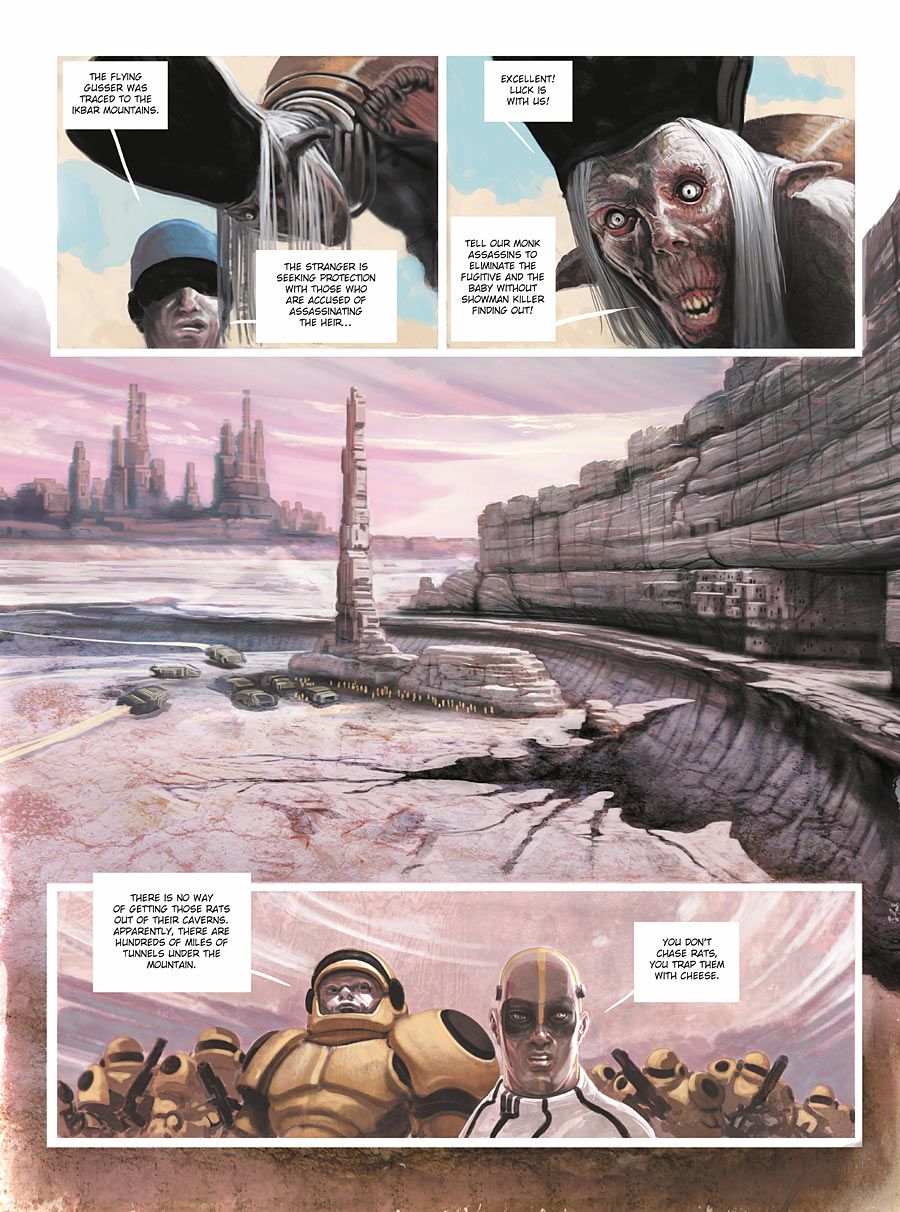 Lien
Le site de l'éditeur: titan-comics.com
Au début du mois de décembre, l'éditeur Titan Comics proposera le premier volume de la bande-dessinée Showman Killer de Alejandro Jodorowsky et Nicholas Fructus sur le sol américain.
Mercenaire de l'espace, le Showman est un super-assassin né de l'imagination démoniaque d'un généticien. Dénué de toute émotion, formé à l'art des combats, il a été conçu pour tuer et seul l'or ou les joies simples propres à la mécanique de destruction lui procurent du plaisir. Pourtant, le destin de l'implacable Showman prend une nouvelle tournure quand il croise, lors d'une mission, la fascinante Ibis…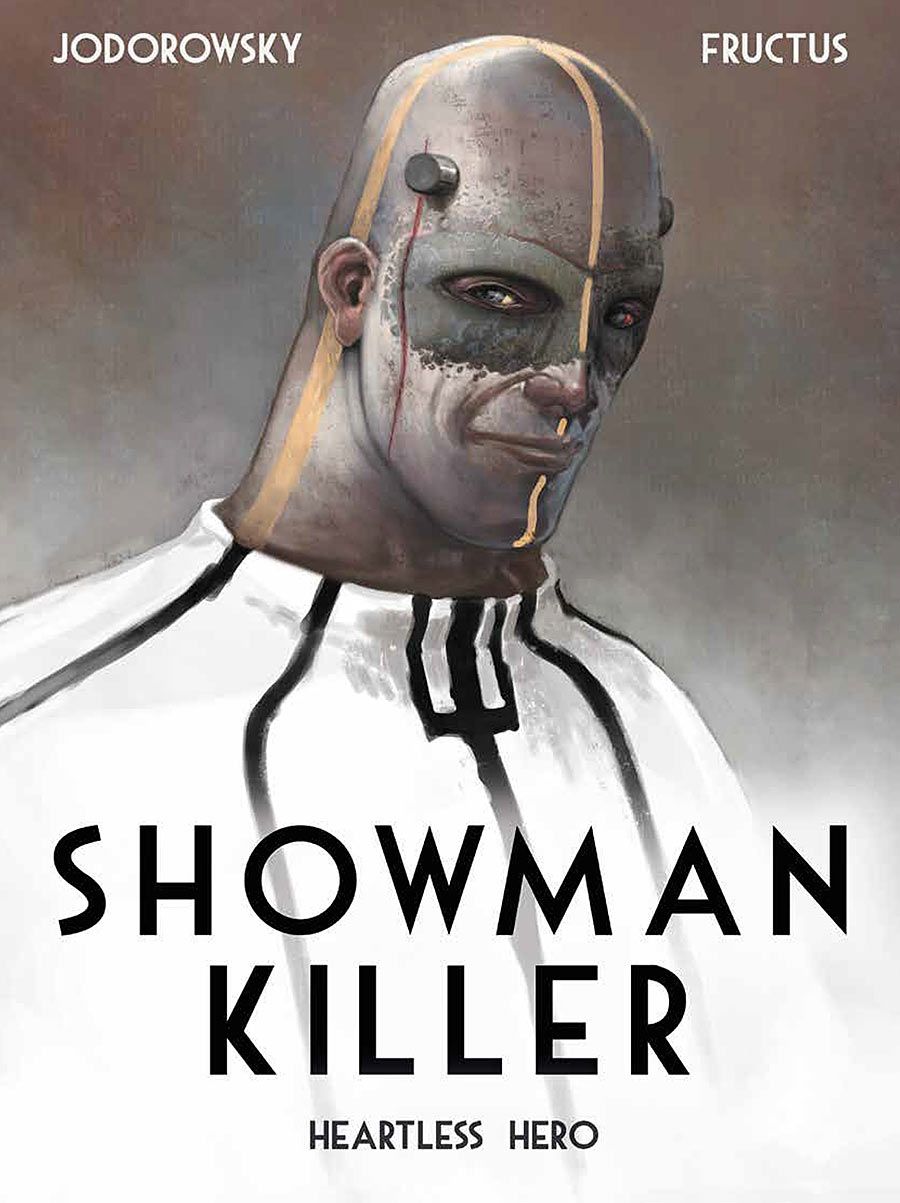 [quote]Showman Killer: Heartless Hero HC
Story by Alejandro Jodorowsky
Art by Nicholas Fructus
Cover by Nicholas Fructus
Publisher Titan Comics
Cover Price: $15.99
Release Date Dec 2nd, 2015
MATURE READERS ONLY
Space is a dangerous place, made more so by the existence of the Showman Killer, a heartless assassin, genetically engineered by an insane scientist to be devoid of any emotion, and trained to kill!
The only things that give him anything approaching pleasure are destruction or money. That is, until a fateful mission throws him into the path of the mysterious and fascinating Ibis.[/quote]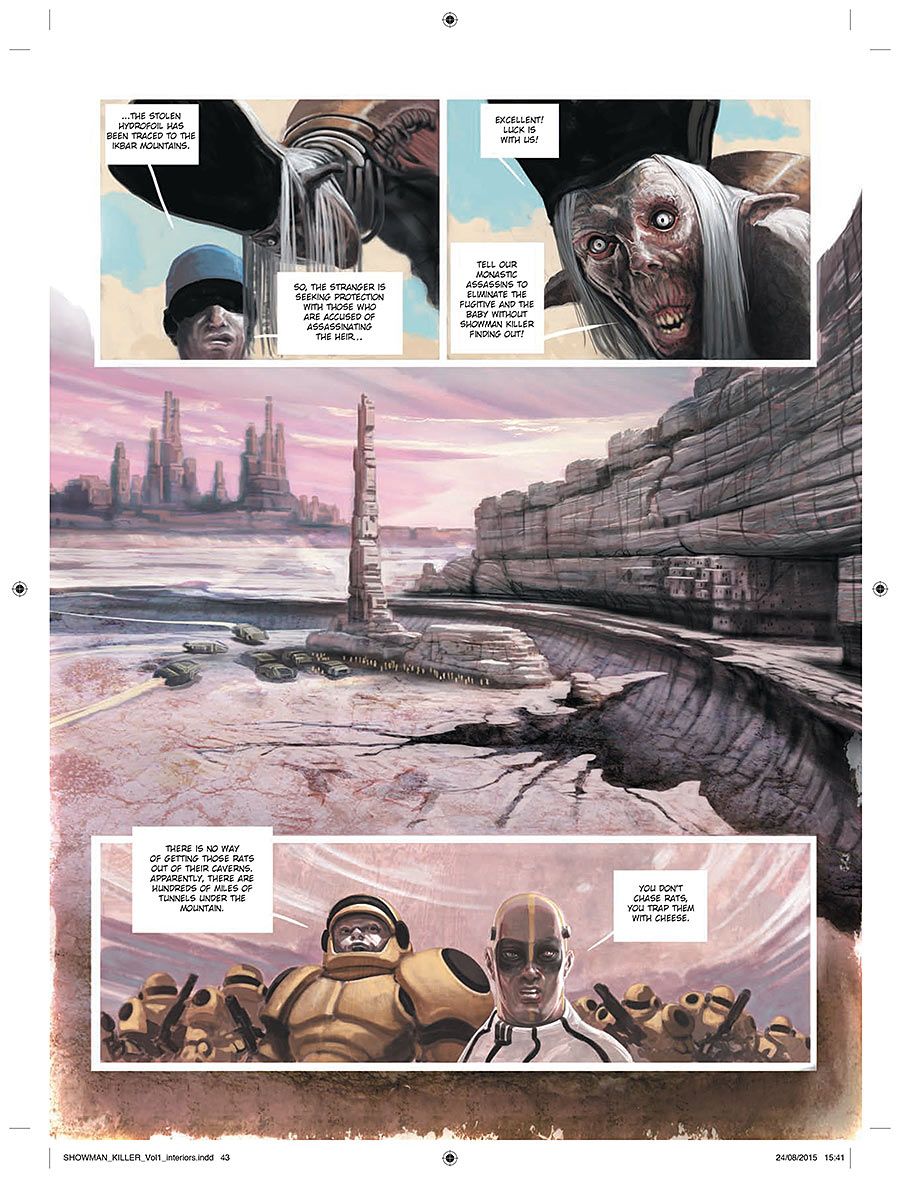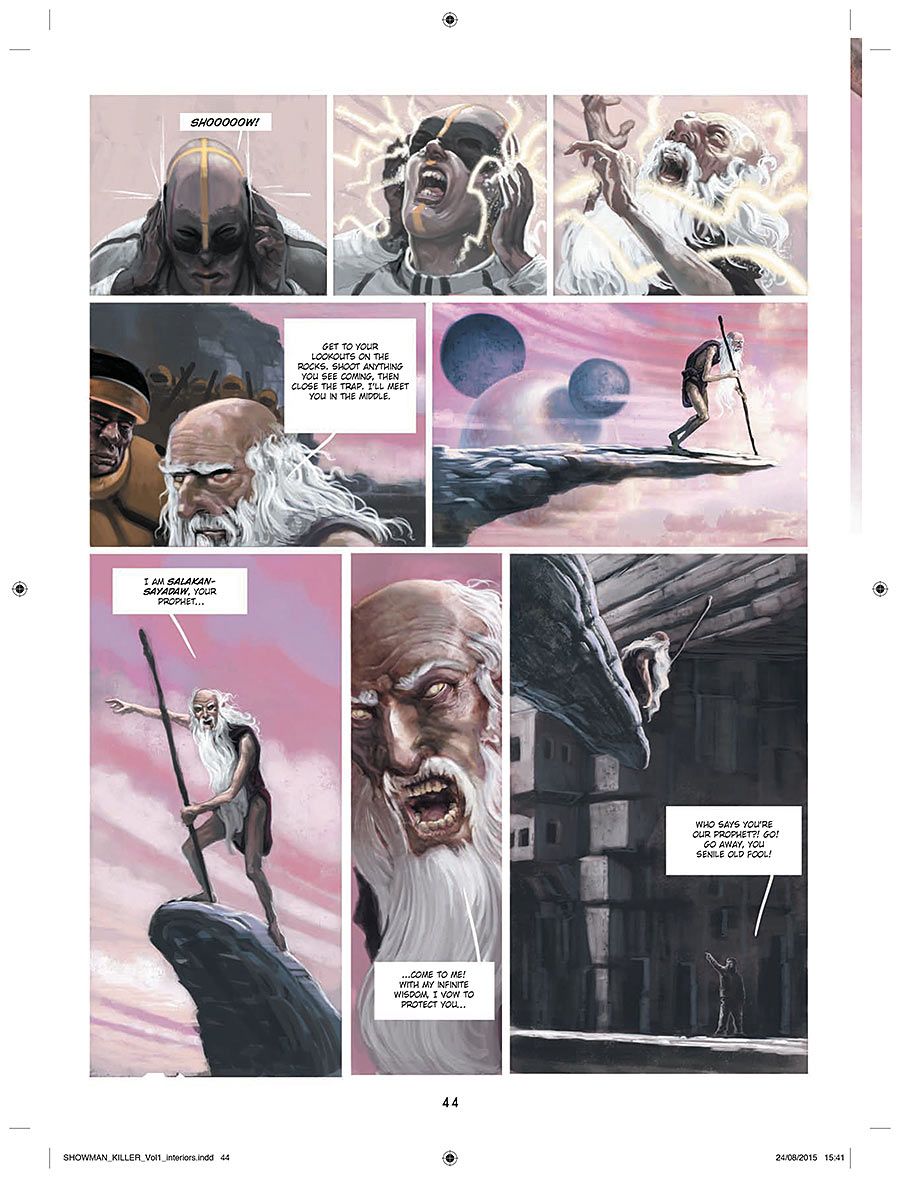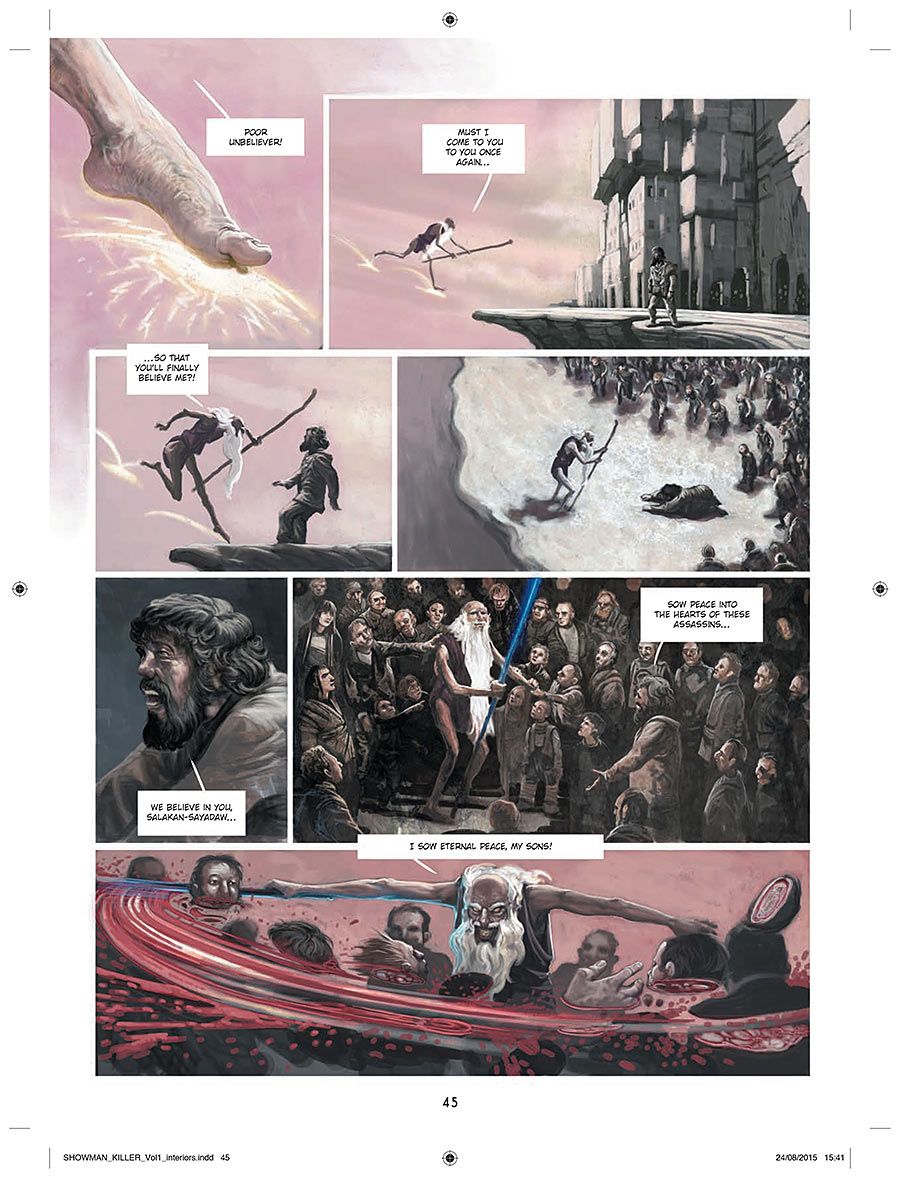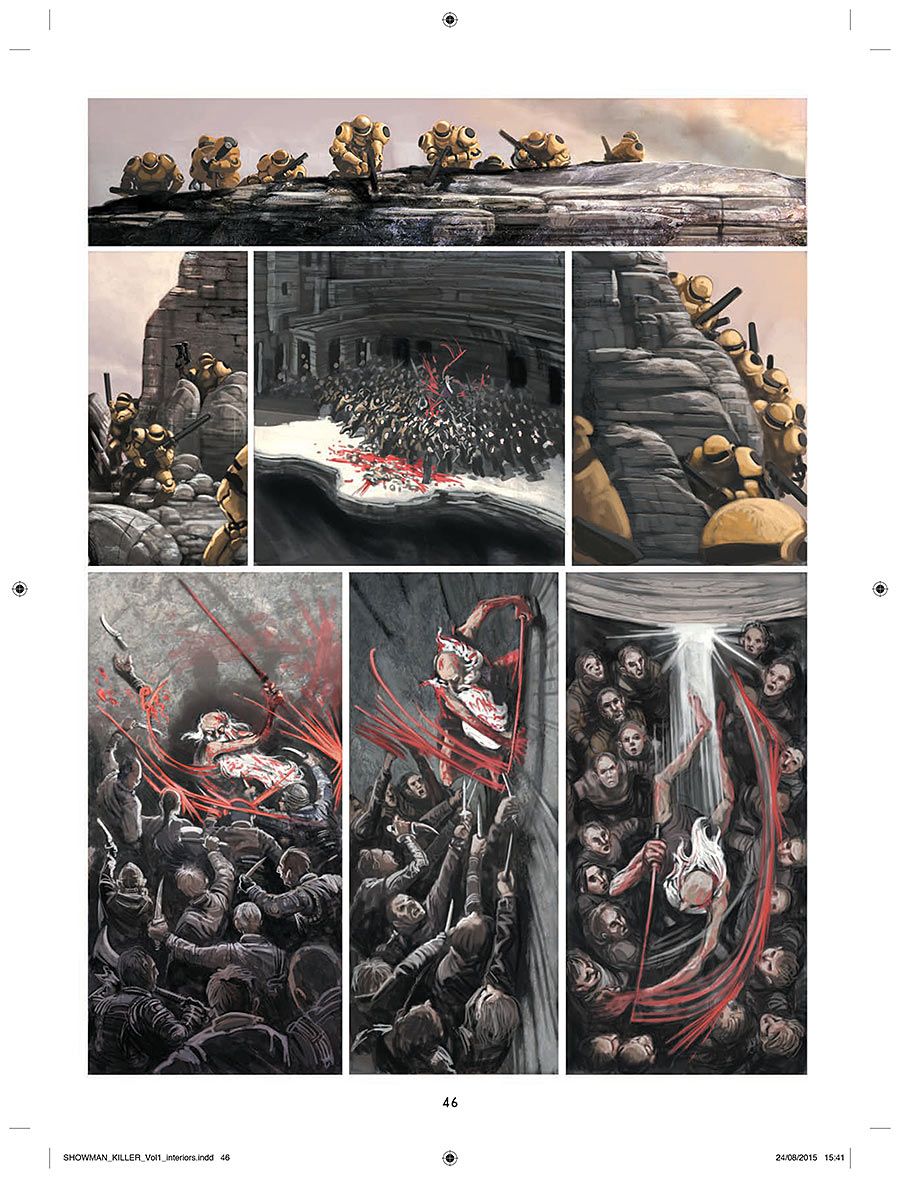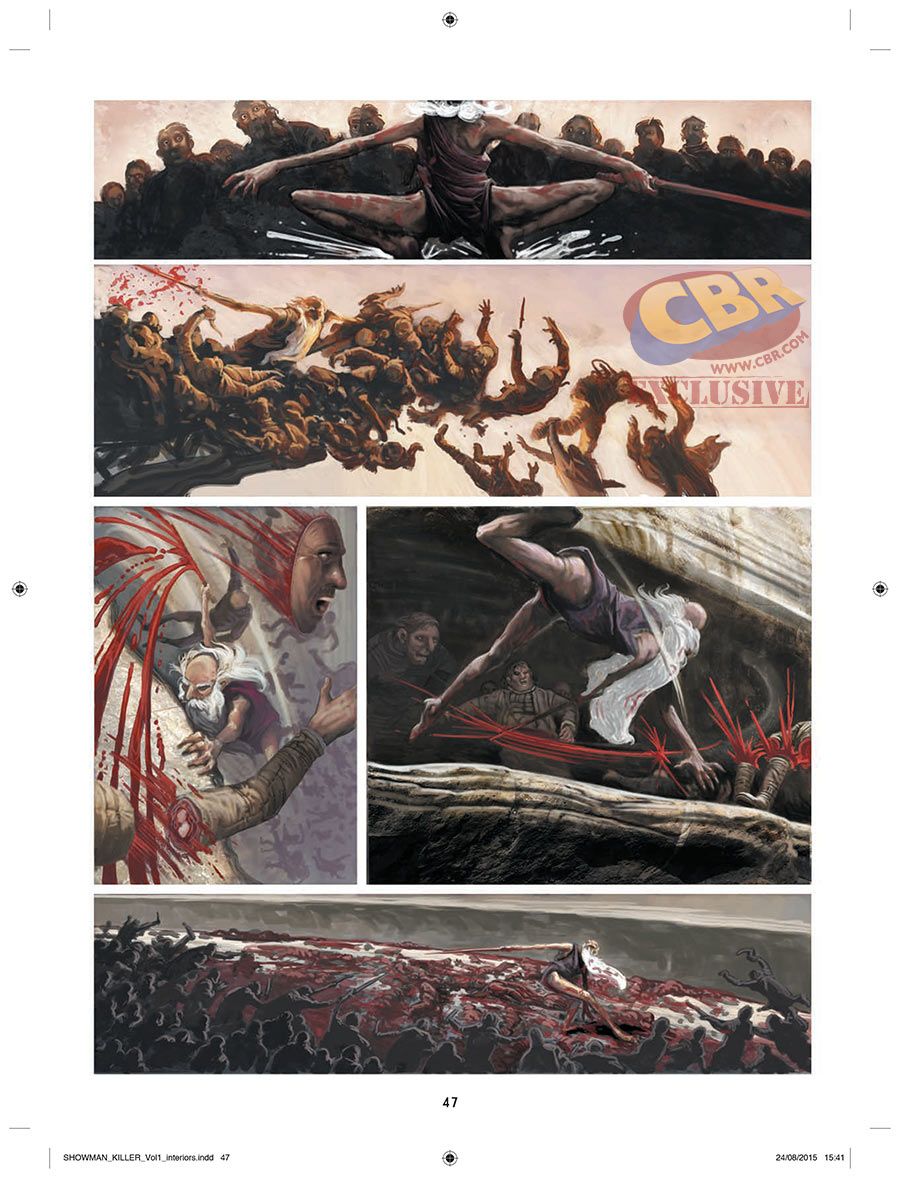 Lien
Le site de l'éditeur : www.titan-comics.com
Après Showman Killer et Showman Killer: Heartless Hero…
[quote]Showman Killer: The Golden Child
Story by
Alejandro Jodorowsky
Art by
Nicolas Fructus
Publisher
Titan Comics
Cover Price:
$15.99
Release Date
May 18th, 2016
In a moment of madness, the heartless Showman Killer has found himself responsible for a helpless infant, forced upon him by the mysterious Ibis. The Showman Killer must unravel the mystery of the forces at work in the cosmos, and find out exactly why this child is so important.[/quote]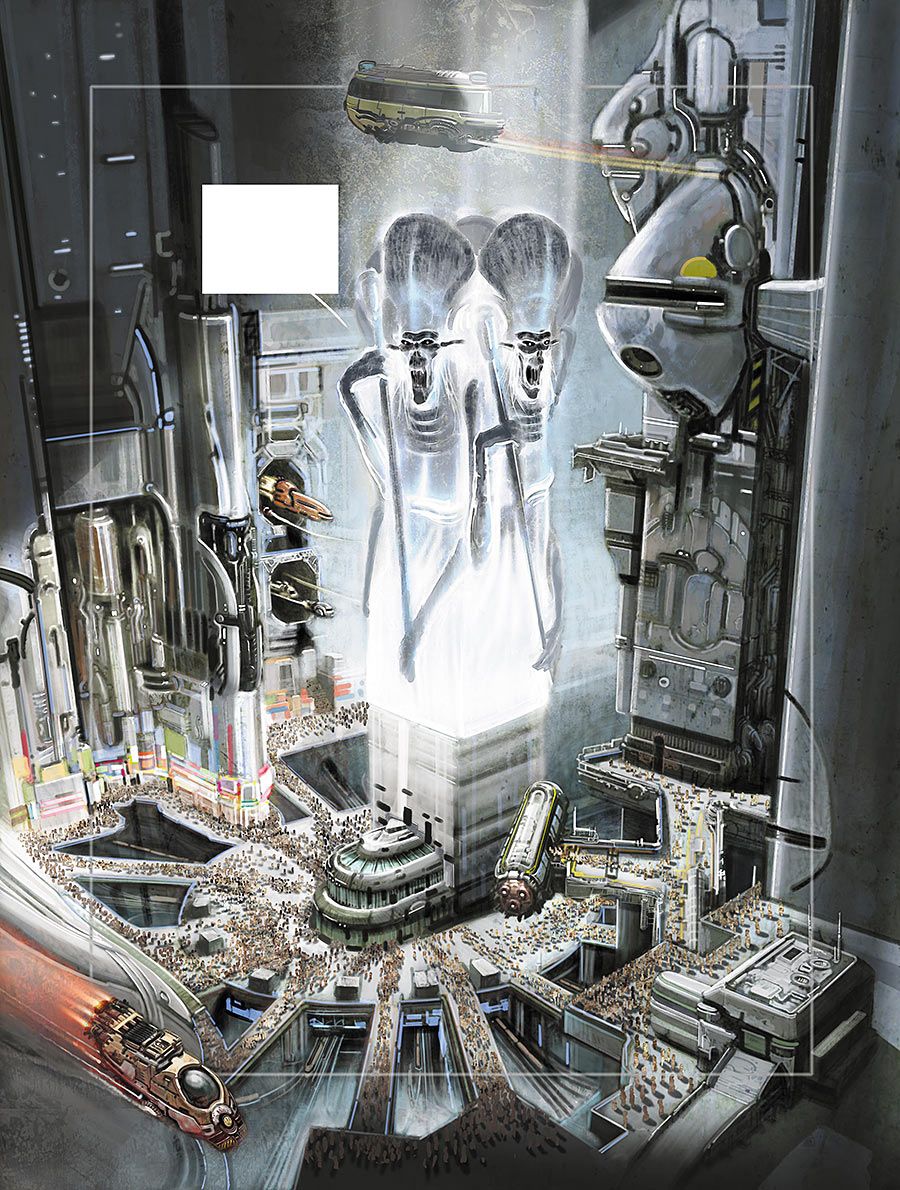 Lien
Le site de l'éditeur: titan-comics.com