You can say this about the life of Stanley Dance: he did it his way. Unfortunately, his way never took getting old into account. Now, the former boxer is on his last legs, looking for redemption… but he'll settle for going down swinging.
Roll the dice with superstar artist Dan Panosian as he creates a bold and breathtaking vision of Las Vegas, where everything old can become new, and superstition influences just how the chips fall.
Voici les premières pages de Slots, une nouvelle série entièrement réalisée par Dan Panosian (John Tiffany) et qui sera publiée par Image Comics sous le label Skybound Entertainment.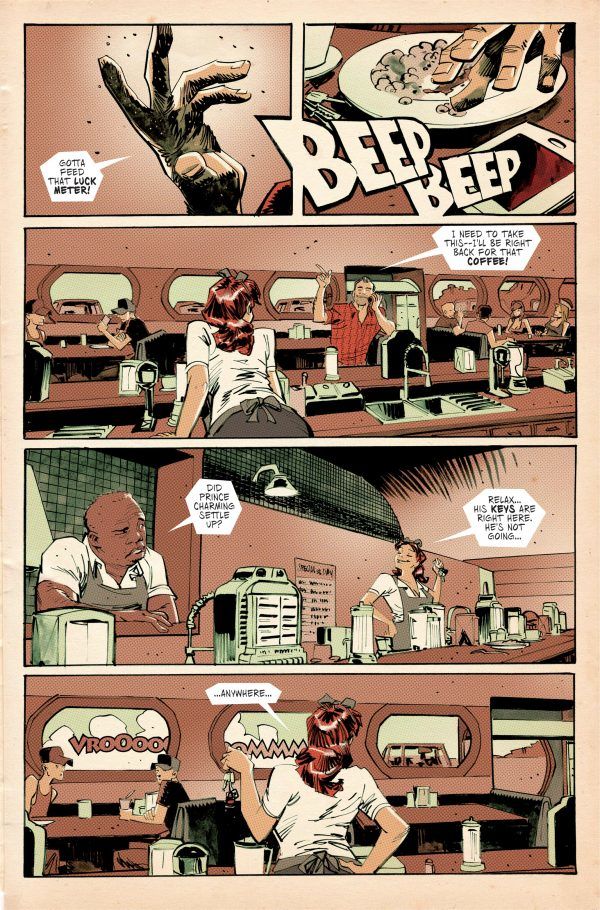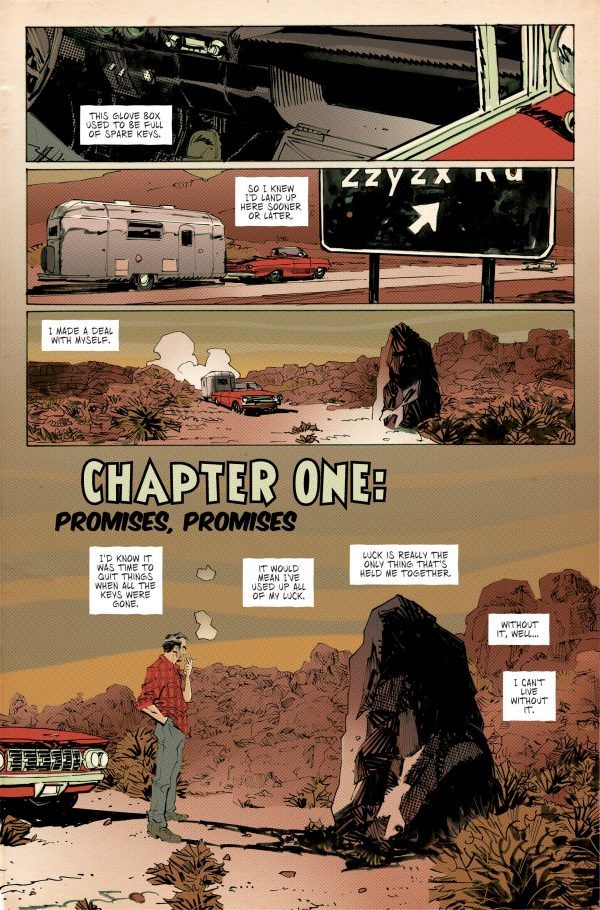 Dan Panosian : "Producing this story is really a dream come true for me and I have Image Comics and Skybound to thank for the experience. People throw the term 'labor of love' around pretty often but every aspect of creating Slots has been a true joy for me. I'm very happy we can finally announce and share it with everyone."
Slots #1 sortira le 4 octobre.
Source : www.bleedingcool.com