Après The Great Pacific, le scénariste Joe Harris retrouve le dessinateur Martin Morazzo pour leur nouvelle collaboration chez Image Comics intitulée Snowfall.
En 2045, la neige n'existe plus. Un accident catastrophique a ravagé le climat, la société s'est scindée et les nouveaux États coopératifs d'Amérique sont administrés par les industries Hazeltyne. Un seul homme s'érige contre le système, utilisant les forces de la nature elles-mêmes. Il est le Sorcier Blanc. Le fantôme de la nuit. Génie. Terroriste. Hors-la-loi. Héros ?
Le premier numéro sort le 17 février.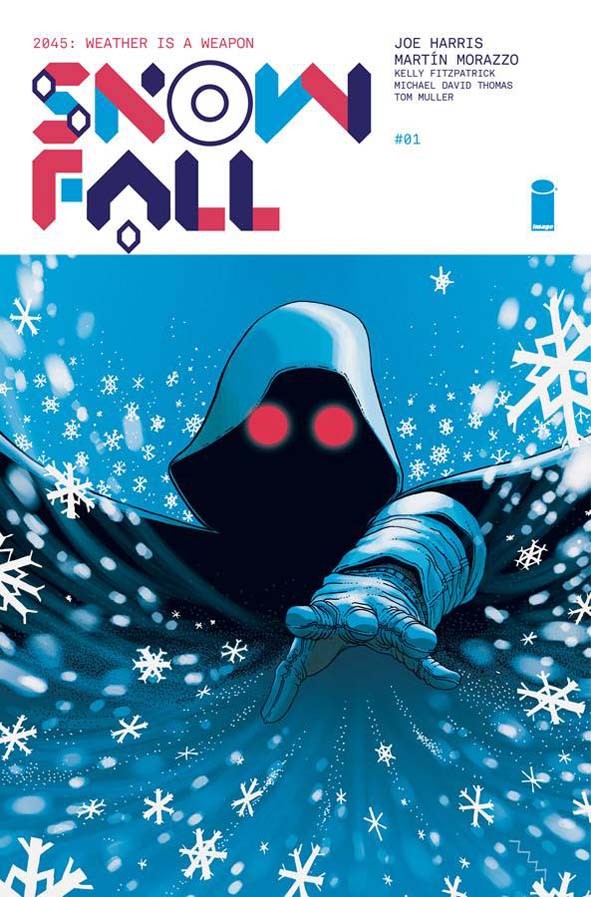 [quote]SNOWFALL #1
Written by: Joe Harris.
Art by: Martin Morazzo.
Covers by: Martin Morazzo
Description: A new ongoing science-fiction series and an oversized debut issue featuring 32 pages of story! In the year 2045 it no longer snows. A catastrophic crash has left the climate ravaged, society splintered, and the newly-christened "Cooperative States of America" propped up and administered by the powerful Hazeltyne Corporation. Only one man wages an all-out weather war against the system, wielding the forces of nature themselves as weapons. He is the White Wizard. The ghost in the night. Genius. Terrorist. Outlaw. Hero?
Pages: 32.
Price: $3.99.
In stores: Feb. 17. [/quote]
https://imagizer.imageshack.us/v2/596x896q90/922/UWLn4O.jpg
Lien
Le site de l'éditeur : imagecomics.com