BOOM! STUDIOS FOR MARCH
Written by: Josh Lee Gordon.
Art by: Francesco Mortarino.
Covers by: Diego Galindo, Jamal Campbell.
In this 40-page celebration, take a look into the never-before-seen history of one of the most beloved Firefly characters in the 'Verse – SAFFRON! Journey through the early days of Saffron's life, from before her fateful meeting/marriage to Mal. This is an origin story no Firefly fan is sure to forget!
40 pages, $3.99.
FIREFLY VOL. 1 HC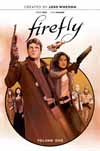 Written by: Greg Pak.
Art by: Dan McDaid
Cover by: Lee Garbett
BOOM! Studios, along with visionary writer and director Joss Whedon (Buffy the Vampire Slayer, The Avengers ), presents an all-new era of the pop culture phenomenon ​Firefly​, as one of the most demanded stories in the franchise's history is revealed for the first time! Focusing on family, loyalty, identity, and the price of redemption, writer Greg Pak and artist Dan McDaid take you back to the battleground where Mal's journey began – the Unification War.Collects issues #1-4.
$19.99.
Written by: Jordie Bellaire
Art by:​Dan Mora
Covers by: Matthew Taylor, Kevin Wada, Matt Smith, Scott Buoncristiano, Michael Walsh.
Buffy and the Scooby Gang (the name was Xander's idea, he's workshopping it, it probably won't stick) delve deeper into the heart of Sunnydale's underbelly – and make a shocking discovery about the true nature of the Hellmouth. Meanwhile, Drusilla – AKA THE MISTRESS – sets her sights on Cordelia, as Cordy and Spike find accidental common ground.
32 pages, $3.99.
Written by: ​​ Greg Pak
Art by:​Giannis Milonogiannis.
Covers by: Giannis Milonogiannis, Ethan Young, David Lafuente
After a mysterious attack wipes out the major cities of 19th century Japan, Korea, and China, survivors from all three lands find refuge on a hidden island and build a new society. Hana, the orphaned daughter of Korean peasants, and Kenichi, son of a great samurai leader, have little in common except for a mutual disdain for the other. But these young warriors will have to work together when an army invades the island with shocking news: there is a new Shogun and the Island is expected to pay fealty in exchange for protection from a new enemy…a mutated horde that threatens to wipe out all humanity. A story that examines how we move forward when our past divides, set against the backdrop of a post-disaster 19th century Japan.
32 pages, $3.99.
SMOOTH CRIMINALS VOL. 1 DISCOVER NOW EDITION
Written by: Kurt Lustgarten, Kirsten Kiwi Smith.
Art by: Leisha Riddel.
Cover by: Audrey Mok.
When Brenda, geeky hacker extraordinaire, accidentally awakened Mia, an international jewel thief frozen in the 1960s, she wasn't sure what to expect…but it surely wasn't a new partner in crime! With their powers combined, they decide to pull off the heist of the century and with fifty years of catching up to do, Mia already has a target in mind. Collects issues #1-4 in a limited edition packaging.
$14.99.
SMOOTH CRIMINALS #5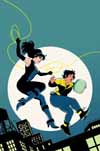 Written by: Kiwi Smith & Kurt Lustgarten.
Art by: Leisha-Marie Riddel.
Cover by:​Audrey Mok.
It's time to get down to heisting, as the big score gets closer and closer…and on their tail, a female FBI agent who might or might not have ties to one of the girls' pasts!
32 pages, $3.99.
THE GRAND ABYSS HOTEL OGN HC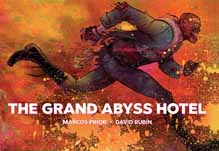 Written by: Marcos Prior.
Art and cover by: David Rubín.
Covers by:
A politically satirical look at democracy today through the lense of hyper-violence and explosive action. Imagine a world overrun by big business and "fake news" via the social media machine . . . In​The Grand Abyss Hotel ​neoliberalism has become a state religion, while the citizens quietly and then not-so-quietly rebel, giving way to violence on the streets and sowing chaos. A masked vigilante takes on the role of hero to battle politicians, the erosion of democracy, and social media. After the fires burn low and the dust settles, social order returns. Or does it?
$24.99.
THE WOODS YEARBOOK EDITION BOOK ONE SC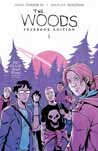 Written by: James Tynion IV.
Art and cover by: Michael Dialynas.
The GLAAD Award-winning series ​is collected now in the first of three value-priced, oversized softcover collections! On a brisk fall day in uburban Milwaukee, Wisconsin, 437 students, 52 teachers, and 24 additional staff from Bay Point Preparatory High School vanished without a trace. Countless light years away, far outside the bounds of the charted universe, 513 people find themselves in the middle of an ancient, primordial wilderness. Where are they? Why are they there? The answers will prove stranger than anyone could possibly imagine. Collects issues #1-12 of the critically-acclaimed saga.
$29.99.
BONE PARISH VOL. 1 SC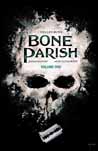 Written by: Cullen Bunn.
Art by: Jonas Scharf.
Covers by: Lee Garbett.
A new drug is sweeping through the streets of New Orleans – one made from the ashes of the dead. Wars are being fought over who will control the supply, while the demand only rises. While the crime families wage war, users begin to experience terrifying visions of the dead coming back to life – through them. Collects issues #1-4.
$14.99.
BONE PARISH #8
Written by: Cullen Bunn.
Art by: Jonas Scharf.
Cover by: Rod Reis.
New Orleans has become a battlezone as the Ash turf war spills out of the shadows.
32 pages, $3.99.
BLACK BADGE VOL. 1 HC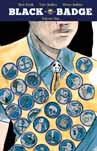 Written by: Matt Kindt.
Art by: Tyler Jenkins.
Cover by: Matt Kindt.
Meet the Black Badges, a top-secret branch of boy scouts tasked by the government to take on covert missions that no adult ever could. Among their organization, the Black Badges are the elite – the best of the best. The missions they're tasked with are dangerous, and will only get worse as their leader's attention is split between their objective and tracking down a lost team member. A member who disappeared years ago…presumed dead.
Black Badge​ is a haunting look at foreign policy, culture wars, and isolationism through the lens of kids who know they must fix the world that adults have broken.
$29.99.
Written by: Matt Kindt.
Art by: Tyler Jenkins.
Covers by Matt Kindt, Tyler Jenkins.
The Badge of Champions competition reaches its bloody conclusion, and the Black Badges uncover secrets generations in the making.
32 pages, $3.99.
Written by: Simon Spurrier.
Art by: Matías Bergara.
Covers by: Matías Bergara, Flaviano.
As everyone reels from a shocking loss, they can't seem to shake the sense that their story together isn't yet over…
32 pages, $3.99.
WIZARD BEACH #4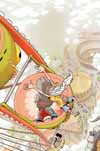 Written by: Shaun Simon.
Art and cover by: ​​Conor Nolan.
Romance blossoms between witch and wizard, a magical wand goes rogue, and a curse is broken in this penultimate issue of Wizard Beach!
32 pages, $3.99.
Written by: Cullen Bunn.
Art by: Jesus Hervas.
Covers by: Vanesa R. Del Rey, Jesus Hervas.
The Empty Man disease is going viral in more ways than one, as a deadly enemy taps into the nation's television signals to broadcast their message.
32 pages, $3.99.
PLANET OF THE APES: BEFORE THE FALL OMNIBUS SC
Written by: Corinna Bechko and Gabriel Hardman.
Art by: Gabriel Hardman, Marc Laming, Damian Couceiro.
Cover by: Phil Noto.
Twenty years before a man named Taylor fell from the stars… Ape society is in flux. The rigid caste system is breaking down. When an Ape general named Aleron discovers that the Lawgiver's most sacred commandment – Ape Does Not Kill Ape – has been broken, he unwittingly unlocks a vast conspiracy deep in Ape City that will upend society, and all of history! Collects ​Betrayal of the Planet of the Apes, Exile on the Planet of the Apes, and Planet of the Apes: Cataclysm​for the first time in one prestigious omnibus.
$39.99.
MIGHTY MORPHIN POWER RANGERS VOL. 8 SC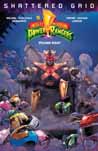 Written by: Kyle Higgins.
Art by: Daniele di Nicuolo, Diego Galindo.
Cover by: Jamal Campbell.
The conclusion to the epic Shattered Grid event. As Lord Drakkon comes ever closer to conquering all of existence, Power Rangers from across all eras answer the call to join forces against his armies. As new friends and old foes come together in the Rangers' darkest hour, the entire legacy of the Mighty Morphin Power Rangers hangs in the balance.
The epic conclusion to the ultimate war against Lord Drakkon with the final installment of the critically acclaimed event, Shattered Grid.
Collects ​Mighty Morphin Power Ranger ​#29, #30,​and Mighty Morphin Power Rangers: Shattered Grid #1.
$16.99.
MIGHTY MORPHIN POWER RANGERS #37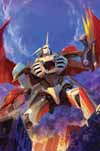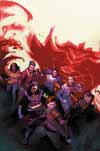 Written by: ​​Marguerite Bennett.
Art by: ​​Simone di Meo.
Covers by: Jamal Campbell, Jordan Gibson, Xermanico.
As the death of this entire new universe draws near, each Ranger will be faced with a terrible choice – and one Ranger may be forced to betray everything they believe in.
32 pages, $3.99.
SABAN'S GO GO POWER RANGERS #18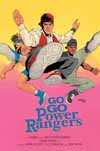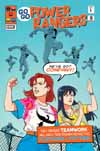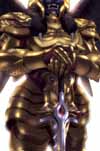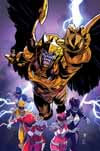 Written by: Ryan Parrott.
Art by: Eleonora Carlini.
Covers by: Marcus To, Miguel Mercado, Audrey Mok, Gleb Melnikov.
Alpha One's backstory is revealed! Meanwhile, Rita and her mother reconnect after all these years… will this be the key to powering the Dragon Coin?
32 pages, $3.99.
Written by: Bill Hanstock, Andy Belanger, Kevin Panetta.
Art by: Hyeonjin Kim, Andy Belanger, Kendall Goode.
Covers by: Rahzzah, ​​ Xermanico, Marco D'Alfonso.
The biggest event in Sports Entertainment returns to comics! This jam-packed special includes stories about the Kane/Undertaker clash at Wrestlemania 20, Asuka and Charlotte Flair's battle at Wrestlemania 34, and more!
40 pages, $7.99.
LABYRINTH: CORONATION VOL. 2 HC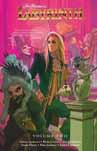 Written by: Simon Spurrier, Ryan Ferrier.
Art by: Daniel Bayliss, Irene Flores.
Cover by: Fiona Staples.
As the clock ticks ever closer to the thirteenth hour, Maria struggles through the canals of the Labyrinth alongside her peculiar band of companions, wishing desperately to be reunited with her son. While she may be no closer to the Owl King's castle, Maria begins to uncover the secrets of the Labyrinth and her own power within the walls of this magical domain. But from deep in the shadows, the Owl King watches her every move, plotting and waiting to bring her demise by any means necessary. Collects issues #5-8.
$24.99.
JIM HENSON'S LABYRINTH: CORONATION #12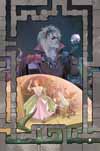 Written by: Simon Spurrier.
Art by: Daniel Bayliss.
Covers by: Fiona Staples, Cory Godbey.
The final chapter of the origin of the Goblin King, and the mother who risked everything to save her boy.
32 pages, $3.99.
JIM HENSON'S BENEATH THE DARK CRYSTAL #8
Written by: Adam Smith.
Art by: Alexandria Huntington.
Covers by: Benjamin Dewey, David Petersen.
Kensho finally arrives at his destination, only to be confronted by a ghost of his past. Meanwhile, Thurma and Nita are beginning to bond – but the Fire That Stays may have other ideas in mind.
32 pages, $3.99.
GIANT DAYS #48
Written by: John Allison.
Art and cover by: Max Sarin.
Susan and McGrawatt end his brother's wedding, and we meet the family that put the iron backbone in Giant Days' most moustached male.
32 pages, $3.99.
Written by: John Allison.
Art by: Christine Larsen.
Covers by: Christine Larsen,​Sarah Stern.
It's time to uncover the truth of what really happened to old Chet Charles, how the Eidolon was created … and what it has to do with Jane's parents.
32 pages, $3.99.
MIDAS SC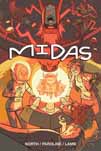 Written by: Ryan North.
Art by: Braden Lamb, Shelli Paroline
Cover by: Shelli Paroline.
The acclaimed team behind the Eisner Award-winning ​Adventure Time​ comic books, ​New York Times best-selling author Ryan North (​Squirrel Girl​) and beloved illustrators Shelli Paroline and Braden Lamb ( One Day a Dot: The Story of You, The Universe, and Everything​), combine forces once again for an original sci-fi space comedy unlike the universe has ever seen!
Space captain Joey, navigator Fatima, and scientist (and dinosaur) Cooper are headed to Earth – a planet completely sectioned off, abandoned, and covered in gold – and are confronted by the most powerful weapon in the universe: some ancient dead guy's body?!
Now they gotta keep King Midas's body from being dropped on planets across the universe, and figure out exactly what to do with a gross dead dude with one truly ridiculous superpower.
Collects the complete 8-issue series.
$14.99.
Written by: Carly Usdin.
Art by: Noah Hayes.
Covers by: Noah Hayes, Cara McGee.
The basketball season is off to a start, and Charlie, Liv, and the rest of the Avant-Guards are trekking across state for their very first game. They've hardly had time to polish their skills, though, and if the season isn't going to end before it's really begun, they'll have to fight to make their dreams come true!
32 pages, $3.99.
Written by: Shannon Watters, Kat Leyh.
Art by: AnneMarie Rogers.
Covers by: Kat Leyh Preorder Cover: ​​ Brooklyn Allen
Trying to pull off a last-minute party is like paddling upstream…against a waterfall…in a rainstorm. Throwing together a last-minute theatrical production is like doing all that with an umbrella instead of a paddle, and your shipmates are all ducks. If there's anyone who's prepared to sail through these metaphorical eddies, though, it's April, in service of her BFFL Jo's birthday!
32 pages, $3.99.
RUINWORLD SC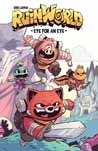 Written, art and cover by: Derek Laufman.
It's every adventurer for themselves in the Ruinlands! Join Pogo and Rex as they set out on a quest to hunt for valuable artifacts and magical weapons across the land. Along with plenty of not-always faithful companions, our heroes must battle dangerous tribes of Toadies, survive giant stone Golems, and stop a catastrophic world-ending disaster, all while evading a cunning gang of thieves as they race towards the biggest treasure of all time. An unforgettable journey as Rex and Pogo misadventure their way across the Ruinlands, facing dangerous foes and fair-weather friends alike! Collects the complete 5-issue series!
$14.99.
STEVEN UNIVERSE FUSION FRENZY #1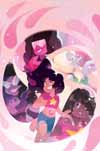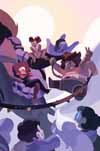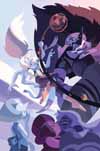 Written by: Anthony Oliveira, JY Yang, Steve Foxe, Amal El-Mohtar, Sarah Gailey.
Art by: Ver, Xiao Tong Kong, Mollie Rose, Maurizia Rubino, Doki Rosi.
Covers by: Abigail L. Dela Cruz, Nathalie Fourdraine.
​​It's time for the fusions to shine in this 40-page special! The fan favorite ​Steven Universe ​fusions get the spotlight as Stevonnie, Garnet, Smoky Quartz, Opal, and Sugilite take Beach City on in five fantastic tales!
40 pages, $7.99.
Written by: Terry Blas.
Art by:​Gabriele Bagnoli.
Covers by: Missy Pena, Francesca Perrone.
Things continue to go from bad to worse as Lars, the Off Colors, Steven, and Connie must brave a turbulent nebula to escape Emerald's pursuit.
32 pages, $3.99.
ADVENTURE TIME: MARCY & SIMON #3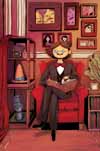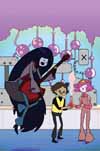 Written by: Olivia Olson.
Art by: Slimm Fabert.
Covers by: Brittney Williams,​Lisa DuBois, Danielle Chuatico
​​To save Simon, Marceline, Finn, Jake, and Princess Bubblegum will have to go to lengths none of them thought were possible.
32 pages, $3.99.
Written by: Ted Anderson.
Art by: Marina Julia.
Covers by: Jorge Corona,​Julie Benbassat, A.C. Esguerra
As Finn and Jake deal with the unlikely group that comes to Ooo's shores, Finn gets put in a delicate position when Princess Bubblegum gets involved.
32 pages, $3.99.
ADVENTURE TIME: JAKE SC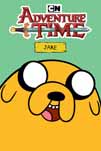 Written by: Christopher Hastings, Nicole Andelfinger, James Asmus, Derek Fridolfs, and others.
Art by: Zachary Sterling, Ian McGinty, Luca Claretti, and others.
It's Adventure Time ​​ with Jake and you! Join Jake on the most algebraic adventure imaginable with tales all about the best canine pal you could ask for in the Land of Ooo. From teaching everyone how to cook to teaming up with Finn to fight every foe imaginable, Jake's adventures are perfect for fans of all ages! Collects the best Jake centric stories from Adventure Time, Adventure Time Comics ​and the ​Adventure Time Specials!
$9.99.
AMAZING WORLD OF GUMBALL: ADVENTURES IN ELMORE SC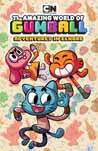 Written by: Ted Anderson, Terry Blas, Gustavo Borges, Amanda Castillo, Rachel Matile, Shivana Sookedo
Art by: Jen Hickman, Jordan Gibson, Kate Sherron, Kelly Bastow, Xanthe Bouma, Mac Pryor
Cover by: Naomi Franquiz
The gang's all here! Join Gumball, Darwin, Anais, Carrie, and all your favorite friends from Cartoon Network's hit television series The Amazing World of Gumball in these hilarious adventures throughout the town of Elmore. This collection of short stories from comics brightest talents is sure to delight every fan of the TV show.
$14.99.