ALIENS: DEFIANCE LIBRARY EDITION HC
Brian Wood (W), Tristan Jones (A), Dan Jackson (C), and Massimo Carnevale (Cover)
An AWOL Colonial Marine battles aliens and her fears in the deepest corners of space to protect humanity from the Xenomorph threat. Colonial Marine Private First Class Zula Hendricks is in for the fight of her life. After a frightening discovery in deep space, Zula goes on an AWOL mission to undermine the nefarious Weyland-Yutani Synthetics Corporation. Battling for her life against aliens, space pirates, and her very own painful demons, Zula must prove that her own strength and loyalty are enough to save humanity. Collects Aliens: Defiance volumes 1 & 2.
320 pages, $49.99, in stores on Oct. 30.
ALIENS VS. PREDATOR: THE ESSENTIAL COMICS TP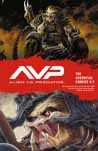 Randy Stradley (W), Phill Norwood (A/Cover), Chris Warner (A), Mike Manley (A), and others
Two of cinema's greatest monsters clash in a battle that spans the galaxy and extends across one woman's lifetime! Collected in one volume for the first time is the complete Machiko Noguchi/Aliens Versus Predator trilogy – over 400 pages of extraterrestrial action! Collects the original AvP series, AvP: War, and AvP: Three World War.
416 pages, $24.99, in stores on Oct. 16.
AMERICAN GODS: THE MOMENT OF THE STORM #5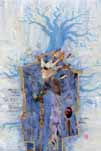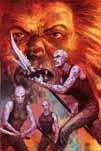 Neil Gaiman (W), P. Craig Russell (W/A), Scott Hampton (C), Jennifer T. Lange (C), Glenn Fabry (Cover), and David Mack (Variant Cover)
As the final battle between new and old gods is about to begin, Mr. World makes his move, and Shadow comes to a shocking realization about his own role in the upcoming bloodbath!
32 pages, $3.99, in stores on August 21.
THE ART OF SPLATOON 2 HC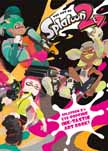 Nintendo (W/A)
Dive into 384-pages worth of illustrations and rough designs of your favorite colorful characters, weapons, gear, locations, maps, and brands. This book also features storyboards and other extras that are sure to make a splash with any fan of Splatoon 2.
384 pages, $39.99, in stores on Oct. 18.
THE ART OF STAR WARS REBELS HC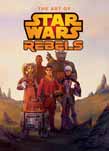 Dan Wallace (W), Dave Filoni (W) and Carrie Beck (W)
The award-winning animation team of Dave Filoni, Simon Kinberg, and Carrie Beck, along with the talented artists at Lucasfilm Animation brought the beloved occupants of the Ghost into our homes four years ago, now, take a step behind-the-scenes to witness the journey from paper to screen with The Art of Star Wars Rebels. Featuring never-before-seen concept art and process pieces along with exclusive commentary from the creative team behind the show, Dark Horse Books and Lucasfilm proudly present the official look inside one of the galaxy's most beloved shows.
200 pages, $39.99, in stores on Oct. 2.
THE ART OF SUPER MARIO ODYSSEY HC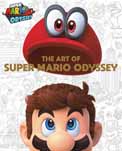 Nintendo (W/A)
Take a globetrotting journey all over the world – and beyond! – with this companion art book to the hit video game for the Nintendo Switchâ"¢ system!
In October of 2017, Super Mario Odyssey took the gaming world by storm. Now, discover the art and expertise that went into creating one of Nintendo's best-loved games! This full-color hardcover volume clocks in at 368 pages and features concept art, preliminary sketches, and notes from the development team, plus insight into some early ideas that didn't make it into the game itself! Explore the world of Super Mario Odyssey from every angle, including screen shots, marketing material, and more, to fully appreciate this captivating adventure.
368 pages, $39.99, in stores on Oct. 22.
AVATAR: TSU'TEY'S PATH TP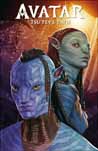 Sherri Smith (W), Jan Duursema (P), Doug Wheatley (P), Dan Parsons (I), Wes Dzioba (C), and Shea Standerfer (Cover)
From his first meeting with Jake Sully to his acceptance of the Last Shadow, Tsu'tey's life takes a path he could not anticipate, and which the film told only a part. Return to Pandora as the story of Avatar is told from the perspective of Tsu'tey, warrior of the Omatikaya tribe. Collects issues #1-6 of the series, plus the short story « Brothers » from Free Comic Book Day 2017.
136 pages, $19.99, in stores on Oct. 16.
BAD LUCK CHUCK TP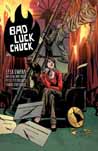 Lela Gwenn (W), Matthew Dow Smith (A/Cover), and Kelly Fitzpatrick (C)
Cursed at birth with extraordinary bad luck, Charlene « Chuck » Manchester provides disaster where someone else can profit. Got a failing business? Contact Chuck, and before you know it, you're collecting that insurance policy without ever getting your own hands dirty. But after a crime boss hires her to take out an evangelical cult, the mob boss, the cult leader, and a dogged insurance-fraud investigator all come for her at once. Collects issues #1-#4 of the miniseries.
104 pages, $17.99, in stores on Oct. 29.
BALTIMORE OMNIBUS VOLUME 1 HC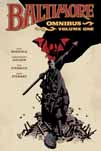 Mike Mignola (W/Cover), Christopher Golden (W), Ben Stenbeck (A), and Dave Stewart (C)
Lord Baltimore's story returns in a deluxe omnibus edition! After a devastating plague ends World War I, Europe is suddenly flooded with vampires. Lord Henry Baltimore, a soldier determined to wipe out the monsters, fights his way through bloody battlefields, ruined plague ships, exploding zeppelins, submarine graveyards, and much more on the hunt for the creature who's become his obsession. Collects Baltimore hardcover volumes 1-4.
568 pages, $34.99, in stores on Oct. 9.
BERSERK DELUXE EDITION VOLUME 3 HC
Kentaro Miura (W/A)
The ultimate adult fantasy manga now in 7" x 10" hardcover editions! The long war between Midland and Tudor nears an end as the Band of the Hawk, led by Griffith and his fearless champion Guts, turn the tide in Midland's favor. But impending victory ignites a secret war within Midland, as those seeking courtly favor see the ambitious Griffith as an obstacle to power. And nothing is more powerful than an enemy unseen! Collects Berserk volumes 7–9.
704 pages, black and white, $49.99, in stores on Oct. 23.
Jeff Lemire (W), Mike Deodato Jr. (A/Cover), Frank Martin (C), and Mike Mignola (Variant Cover) with Dave Stewart (C)
A merciless sword and sorcery warrior finds himself blasted through a wormhole to a modern-day metropolis where he must protect those around him from an evil wizard determined to send him to hell.
32 pages, $3.99, in stores on August 7.
BLACK HAMMER '45: FROM THE WORLD OF BLACK HAMMER TP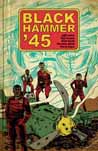 Jeff Lemire (W), Ray Fawkes (W), Matt Kindt (A/Cover), and Sharlene Kindt (C)
From the world of the Eisner Award-winning Black Hammer series comes a gripping World War II action-adventure tale! During the Golden Age of superheroes, an elite Air Force crew called the Black Hammer Squadron bands together to combat the Nazis, a host of occult threats, and their ultimate aerial warrior the Ghost Hunter. This volume collects Black Hammer '45 #1-4 from the all-star creative team of Ray Fawkes, Jeff Lemire, Matt Kindt, and Sharlene Kindt, as well as a sketchbook section.
112 pages, $17.99, in stores on Oct. 16.
BLACK HAMMER/JUSTICE LEAGUE: HAMMER OF JUSTICE #2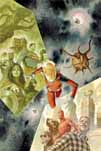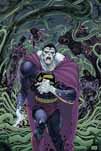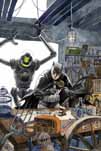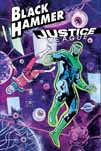 Jeff Lemire (W, Michael Walsh (A/C/Cover), Jill Thompson (Variant Cover), Ian Bertram (Variant Cover), Julian Totino Tedessco (Variant Cover), and Matteo Scalera (Variant Cover)
DC Comics and Dark Horse Comics present the ultimate superhero crossover event of 2019! After a mysterious stranger warps reality, the out-of-practice Black Hammer heroes must contend with both Starro and the rest of the DC universe. Meanwhile, Superman, Batman, Wonder Woman, and Cyborg try to adjust to life on Black Hammer Farm, while Colonel Weird and the Green Lantern try to uncover the secret behind this reality swap and the strange man who started it all.
32 pages, $3.99, in stores on August 14.
BLACK HAMMER: STREETS OF SPIRAL TP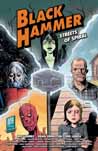 Jeff Lemire (W/Cover), Ray Fawkes (W/A), Tate Brombal (W), Matt Kindt (A), Nate Powell (A), Emi Lenox (A), Mike Allred (A), David Rubin (A), Tyler Crook (A), and more.
A Lovecraftian teen decides she will do anything to make herself « normal, » a bizarre witch guides her guests through her house of horrors, and an all-star slate of guest artists illustrate a bizarre adventure with Colonial Weird on the farm. Also featuring a complete world guide to the Black Hammer universe and its characters. Collects: Black Hammer: Giant Sized Annual, Black Hammer: Cthu-Louise, World of Black Hammer, and material from Free Comic Book Day 2019.
112 pages, $19.99, in stores on Sept. 11
CALAMITY KATE TP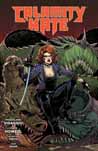 Magdalene Visaggio (W), Corin Howell (A/Cover), and Valentina Pinto (C)
Kate Strand reboots her destructive life and moves to LA to be the superhero she always wanted to be – Calamity Kate: gun-toting monster killer. With her latest career change, she faces new challenges, relationships, and competition; desperate to show she's worth a damn in a world overrun by zombies, vampires, demons, goblins, and the ultimate monster bounty: the Seven Fabled Beasts of Yore. Collects issues #1-4 of the miniseries.
104 pages, $17.99, in stores on Oct. 16.
CRITICAL ROLE: VOX MACHINA ORIGINS VOLUME 1 TP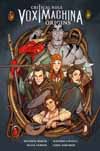 Matthew Colville (W), Matthew Mercer (W), Olivia Samson (A), Chris Northrop (C), and Stjepan Šejić (Cover).
The band of adventurers known as Vox Machina will save the world. Eventually. But even they have to start somewhere. Six would-be heroes on seemingly different jobs find their paths intertwined as they investigate shady business in the swamp town of Stilben. They'll need to put their heads – and weapons – together to figure out what's going on . . . and keep from being killed in the process.
168 pages, $19.99, in stores on Oct. 2.
CRITICAL ROLE: VOX MACHINA ORIGINS SERIES II #2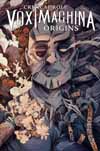 Jody Houser (W), Olivia Samson (A), Msassyk (C), and William Kirkby (Cover)
What's hiding beneath Gatshadow? The members of Vox Machina track the missing Grog back to his old home in Westruun, where he appears to have been drawn to the local cursed mountain. Of course, he has. Giant spiders, evil skeletons, and something even more nefarious stand in the unlikely heroes' way when they venture under the mountain to find their friend!
32 pages, $3.99, in stores on August 14.
DEPT. H OMNIBUS VOLUME 2: DECOMPRESSED & LIFEBOAT TP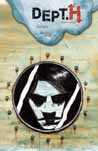 Matt Kindt (W/A/Cover)
With the deep-sea base on the brink of destruction, Mia is getting closer and closer to discovering the culprit behind the murder of her father. However, as the crew struggles to survive, revelations of the Dept. H project comes to light that will alter the lives of the crew if they survive. Life on the surface hangs in the balance as Mia races against time. This omnibus edition collects issues #13-24 of Dept. H, as well as a sketchbook section and bonus material!
320 pages, $24.99, in stores on Oct. 30.
DISNEY FROZEN: THE HERO WITHINÂ #3
Joe Caramagna (W) and Kawaii Creative Studio (A/Cover)
The quest to find Hedda leads the group to the « Forbidden Land, » a formidable mountain range where danger waits at every step – and where Hedda always dreamed of exploring. Facing the harsh conditions, Anna, Kristoff, Sara, and Arn have to find Hedda before it is too late, and Sara and Arn must reflect on what has brought them here . . .
32 pages, $3.99, in stores on August 7.
DISNEY FROZEN (YA RETELLING)Â TP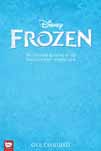 Cecil Castellucci (W) and Paola Antista (A/Cover)
Discover more about Anna and Elsa, from their perspectives, in this expanded retelling of the timeless Oscar®-winning film. Experience the captivating story of family, love, and acceptance all over again! The story of Frozen expanded beyond what was seen on the movie screen!
72 pages, $12.99, in stores on Oct. 1.
DISNEY: SNOW WHITE AND THE SEVEN DWARFS #3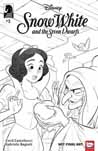 Cecil Castellucci (W) and Gabriele Bagnoli (A/Cover)
Snow White enjoys her new simple family life with the seven dwarfs, but she soon learns innocence and kindness have made her vulnerable. Tricked by a witch, Snow slips out of consciousness into a dream-like state where her long-awaited wishes are only an arm's reach away, but still too far to grasp . . .
32 pages, $3.99, in stores on August 21.
DISNEY ZOOTOPIA: SCHOOL DAYS HC (YOUNGER READERS)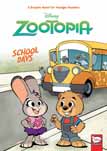 Jimmy Gownley (W), Leandro Ricardo da Silva (A/Cover), and Wes Dzioba (C)
When Judy's class takes a field trip to the Bunnyburrow Carrot Museum, Judy and her friend team up to win the class scavenger hunt – but a school bully has a plan of his own to steal the game. Meanwhile, Nick must learn to control his overactive imagination and use his many talents to get through the most difficult obstacle yet – homework!
48 pages, $7.99, in stores on Oct. 9.
EC ARCHIVES: FRONTLINE COMBAT VOLUME 2 HC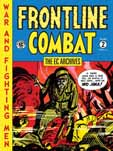 Harvey Kurtzman (W/A/Cover), George Evans (A), Wally Wood (A), John Severin (A), Will Elder (A), Jack Davis (A), and Alex Toth (A)
Legendary writer/artist/editor Harvey Kurtzman collaborates with some of the greatest artists of all time in Wally Wood, John Severin, Alex Toth, and many others to create some of the most essential war stories ever told! In these classic EC tales, we are taken to war in the true grueling and horrific light that few comics of the time dared to show! Collecting Frontline Combat #7-#12 – in fully remastered digital color.
216 pages, $49.99, in stores on Oct. 9.
Chuck Palahniuk (W), Cameron Stewart (A), Dave McCaig (C), David Mack (Cover), and Duncan Fegredo (Variant Cover)
Meet one talking head that actually has something important to say. Listen up. Balthazar's ugly side gets uglier, and Marla Singer scores.
32 pages, $3.99, in stores on August 28.
HARROW COUNTY LIBRARY EDITION VOLUME 4 HC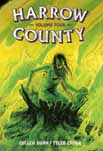 Cullen Bunn (W) and Tyler Crook (A/Cover)
The climatic conclusion of the highly acclaimed, Eisner-nominated horror fantasy in a deluxe, oversized hardcover format. As an old enemy returns from the grave to join forces with Emmy's evil family to wage war, the battle leads to an epic final confrontation that will alter the fate of the entirety of Harrow County!
Collects volumes seven and eight of Harrow County in a deluxe, hardcover, and oversized format with a new cover, sketchbook material, essays, « Tales from Harrow County » bonus stories by guest creators, and more!
232 pages, $39.99, in stores on Oct. 23.
HELLBOY AND THE B.P.R.D.: SATURN RETURNS #1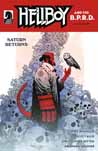 Mike Mignola (W), Scott Allie (W), Christopher Mitten (A/Cover), and Brennan Wagner (C)
A small town in New Hampshire that has been plagued by disappearances is shaken when a local discovers a pile of corpses that date back decades, and Hellboy and B.P.R.D. Agent Kinsley arrive on the scene only to be overwhelmed by supernatural theories for the ritualistic killings.
32 pages, $3.99, in stores on August 21.
H.P. LOVECRAFT'S AT THE MOUNTAINS OF MADNESS VOLUME 2 TP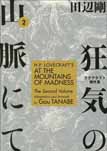 Gou Tanabe (W/A/Cover)
Dyer and Danforth from the Miskatonic University research team take their small plane through the unknown Antarctic mountain range – and land to explore the vast, cyclopean alien city that lies beyond it. Here at last they will discover the hideous secret of all life on Earth . . . but can they escape these uttermost vaults at the bottom of the world, and keep sanity enough to warn mankind?
356 pages, $19.99, in stores on Oct. 18.
I AM A HERO OMNIBUS VOLUME 11 TP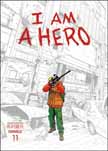 Kengo Hanazawa (W/A/Cover)
It's the end of humanity as we know it – but are you a part of the zombie-human hive mind or about to die outside of it? See how several groups of survivors get it all wrong and possibly end the human race! Go way further and get way stranger than the I Am a Hero film adaptation in this final omnibus volume!
448 pages, black and white, $19.99, in stores on Oct. 23.
INVISIBLE KINGDOM VOLUME 1: WALKING THE PATH TP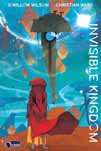 G. Willow Wilson (W) and Christian Ward (A/C/Cover)
The exhilarating first arc of the ongoing series! An epic new sci-fi saga from the acclaimed team of Hugo and World Fantasy Award-winning author G. Willow Wilson (Ms. Marvel, Wonder Woman) and Eisner Award-winning artist Christian Ward (Black Bolt).
In a far-flung galaxy's small solar system, two women – one a young religious acolyte, the other a hard-bitten freighter pilot – uncover a conspiracy between the leaders of the most dominant religion and an all-consuming megacorporation. On the run from reprisals on both sides, this unlikely pair must decide where their loyalties lie – and risk plunging the world into anarchy if they reveal the truth.Â
Collects Invisible Kingdom: Walking the Path #1-5.
128 pages, $19.99, in stores on Nov. 5.
JOE GOLEM: OCCULT DETECTIVE – THE CONJURORS #4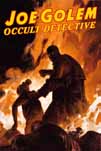 Mike Mignola (W), Christopher Golden (W), Peter Bergting (A), Michelle Madsen (C), and David Palumbo (Cover)
While the Golem battles a roiling mass of gas-men, Dr. Cocteau unleashes the power of the Pentajulum. It's up to Molly to stop Dr. Cocteau from wreaking any more havoc – but will it be enough to save Felix from his transformation, or will a force from the Outer Dark reach him first?
32 pages, $3.99, in stores on August 14.
LAST STOP ON THE RED LINE #4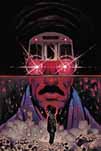 Paul Maybury (W), Sam Lotfi (A/Cover), and John Rauch (C)
The wheels are screeching and the conductor's said his piece. We've reached the harrowing conclusion to Last Stop on the Red Line. Detective Torres' partner Ben Damon has traced crime scene evidence back to an old asylum. Detective Torres and Yusef reconvene with Ben. Yusef's connection to the invisible entity known as X unlocks memories that prove vital to finding Boston's phantom strangler.
32 pages, $3.99, in stores on August 7.
THE LEGEND OF KORRA: RUINS OF THE EMPIRE PART TWO TP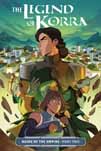 Michael Dante DiMartino (W), Michelle Wong (A/Cover), and Killian Ng (C)
What will it take to stop a war? In a desperate attempt to save the Earth Kingdom from falling back into the dark days of conquest and war, Korra and Kuvira convince an old friend to return for the fight. But will it be enough? Written by series cocreator Michael Dante DiMartino and illustrated by Michelle Wong (Goosebumps: Download and Die), with consultation by Bryan Konietzko, this is the ultimate continuation of the beloved television series!
80 pages, $10.99, in stores on Oct. 8.
Cullen Bunn (W), Brian Hurtt (W), Tyler Crook (A/C/Cover), and Jill Thompson (Variant Cover)
Ari, a young mage on the run, finds herself under the protection of the powerful sorcerer Roman Black. But Roman's protection may not be enough to shield her from the wild magicians hunting her down, or from her savior's family, who see her as a threat to their birthright.
32 pages, $3.99, in stores on August 28.
MIND MGMT OMNIBUS VOLUME 3: THE ERASER AND THE IMMORTALS TP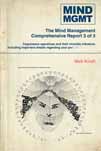 Matt Kindt (W/A/Cover)
From New York Times-Bestselling and Harvey Award-winning graphic novelist Matt Kindt comes a globe-spanning tale of espionage, top-secret government programs, conspiracy, and weaponized amnesia. Reeling from her confrontation with the Eraser, Meru is trapped in a world of rogue Mind Managers. Meru decides that in order to save the world, she'll need the help of the elusive First Immortal. However, it remains to be seen if Meru and her allies will be able to stop the Eraser's new Mind Management before time runs out! Collects volumes 5 and 6 of the Mind MGMT series.
360 pages, $24.99, in stores on Oct. 2.
MINECRAFT: STORIES FROM THE OVERWORLD HC
Hope Larson (W), Kevin Panetta (W), Ian Flynn (W), Rafer Roberts (W), and Meredith Gran (A)
From blocks to panels, Minecraft returns to comics in this anthology collection! With tales of witch and pillager rivals finding common ground, a heartless griefer who bit off more than they could chew, and valiant heroes new (or not!) to the Overworld, this anthology tells tales that span the world of Minecraft. Featuring stories from star writers Hope Larson (Batgirl), Kevin Panetta (Zodiac Starforce, Bloom), Rafer Roberts (Modern Fantasy, Grumble), and Ian Flynn (Sonic, Mega Man), and exciting artists Meredith Gran (Octopus Pie) and more, this collection brings together stories from all realms, leaving no block unturned!
80 pages, $14.99, in stores on Oct. 16.
THE ORVILLE #2: NEW BEGINNINGS PART 2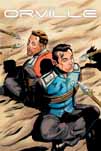 David A. Goodman (W), David Cabeza (A/Cover), and Michael Atiyeh (C)
After crash-landing on a desolate planet, Ed and Gordon are taken in by some friendly locals who reveal an unexpected food source. Then, while investigating the cause of their crash, the fate of a long-lost Union vessel is revealed. Will a dark history repeat itself as Kelly and the Orville crew search for the missing pair?
32 pages, $3.99, in stores on August 14.
OUR ENCOUNTERS WITH EVIL: ADVENTURES OF PROFESSOR J.T. MEINHARDT AND HIS ASSISTANT MR. KNOX HC
Mike Mignola (Cover), Warwick Johnson-Cadwell (W/A/C), and Dave Stewart (Cover Color)
Mr. Higgins was just the beginning! Follow Professor J.T. Meinhardt and Mr. Knox as they continue their pursuit of ne'er-do-well creatures of the night! Backed by the dauntless vampire hunter Ms. Mary Van Sloan, the heroes of Mr. Higgins Comes Home pursue vampires, werewolves, and other horrors that even they are hard-put to name or explain. The only thing that's for certain is that the strange truths these adventurers uncover are seldom what they seem!
88 pages, $17.99, in stores on Oct. 9.
NO ONE LEFT TO FIGHT #2
Aubrey Sitterson (W) and Fico Ossio (A/C)
The comic you always wanted continues with « The Severe Tutelage of Mistress Harga! » Mastermind creators Aubrey Sitterson and Fico Ossio continue to explore their ambitious, fully realized world, carrying on the grand tradition of other Dark Horse creator owned universes like Hellboy, Sin City, and Black Hammer.
32 pages, $3.99, in stores on August 7.
PLANTS VS. ZOMBIES: A LITTLE PROBLEM HC
Paul Tobin (W) Sara Soler (A/Cover), and Adi Crossa (C)
Dr. Zomboss creates an army of teeny zombies to try and sneak up on all the brains in Neighborville! To battle these minuscule menaces, the plants, Crazy Dave, Patrice, and Nate must shrink themselves to have any chance at defeating the zombies. But how will Neighborville's insects react to the invasion of their turf-of-the-tiny? And will this miniature zombie invasion mean the party for Crazy Dave's two-hundred-year-old pants gets canceled? Bonus stories drawn by Ron Chan.
88 pages, $9.99, in stores on Oct. 9.
RAIN HC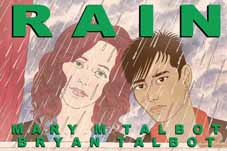 Mary M. Talbot (W) and Bryan Talbot (A/C/Cover)
Set against the backdrop of the disastrous 2017 floods in northern England, Rain chronicles the relationship between two young women, one an environmental activist. Their wild moorland is being criminally mismanaged, crops are being poisoned, and animals are being slaughtered. The characters are fictional: the tragedy is shockingly real.
168 pages, $24.99, in stores on Oct. 11.
SHE COULD FLY: THE LOST PILOT #5
Christopher Cantwell (W), Martin Morazzo (A/Cover), Miroslav Mrva (C)
In the gripping finale of the second arc, Luna is fast approaching the end of her desperate quest for mental salvation . . . and the end of her rope. The lines between her and the Flying Woman blur as Luna runs out of options and edges recklessly towards desperately crucial answers. Will her support net catch her, will she free fall, or will she – finally – take off? And, more importantly . . . what will become of her afterwards?
32 pages, $3.99, in stores on August 14.
STAR BLAZERS: SPACE BATTLESHIP YAMATO 2199 VOLUME 2 TP
Michio Murakawa (W/A/Cover)
Dessler, supreme leader of the Gamilas, steps onto the stage to rally his people, even as the Yamato departs on its desperate voyage to Iscandar. Soon the ship will be out of real-time contact with Earth, and the crew transmits messages homeward to their families – and unless they return, these will be the last. Making a final stop at Pluto before interstellar space, Captain Okita finds that the Gamilas still consider it planet enough to have placed an advance base there . . . for Earth's invasion! Vol. 2 contains interview with screenwriter Yutaka Izubuchi and 13 pages of mecha diagrams!
360 pages, $19.99, in stores on Oct. 30.
STARCRAFT: SURVIVORS #2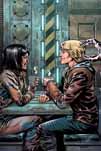 Jody Houser (W), Gabriel Guzman (A/Cover), and Michael Atiyeh (C)
As Spearpoint Base reels from the murder of one of their own, Caleb attempts to find solace in the friends he's made since his arrival. But he never forgets his true objective: find the secret lab before the dark templar kills again. Based on an original story by Blizzard Entertainment's StarCraft game team and Jody Houser!
32 pages, $3.99, in stores on August 21.
Jody Houser (W), Edgar Salazar (P), Keith Champagne (I), Marrisa Louise (C), Aleksi Briclot (Cover), Christian Ward (Variant Cover), Jenn Ravenna (Variant Cover), and Patrick Satterfield (Photo Variant)
Francine's precognitive abilities are put to the test when she and Ricky attempt to escape Hawkins National Laboratory and save the other children from Dr. Brenner's cruel experiments. Will the ensuing chaos result in freedom for all of the gifted captives . . . or will some be left behind?
32 pages, $3.99, in stores on August 28.
Carlos Giffoni (W), Juan Doe (A/C/Cover), and Dustin Nguyen (Variant Cover)
In the far future, a military-industrial complex reigns over all humanity and actively destroys distant alien worlds. The galaxy's only hope can be found through an unlikely pair: an astral-projecting cat named Lou and his loving owner Kiara. Trading nine lives for the well-being of billions, their revolt is a battle for love, friendship, compassion, and the soul of humanity.
32 pages, $3.99, in stores on August 14.
STEPHEN MCCRANIE'S SPACE BOY VOLUME 5 TP
Stephen McCranie (W/A/Cover)
To Amy, everyone has a flavor, and when that flavor begins to disappear, it spells trouble. After the crushing confrontation with Oliver in the last volume, Amy is on the hunt for answers. This leads her to an old, moldy water containment facility, and leaves her with more questions than answers. At the same time, some of Amy's closest friends may be drifting apart.
240 pages, $10.99, in stores on Oct. 23.
Brian Wood (W), Mack Chater (A/Variant cover), José Villarrubia (C), and Ben Oliver (Cover)
Having known nothing but hardship and violence, there would seem to be little in this world that Elsbeth cannot handle. These final days of the revenge quest might prove to be the exception. When all is said and done, who lives, and who dies?
32 pages, $3.99, in stores on August 7.
Christian Ward (W/A/Cover), Sami Kivelä (A), Dee Cunnife (C), and Declan Shalvey (Variant Cover)
Eliot Ness and his team of Untouchables work overtime taking on dangerous criminals that hide in the seedy underbelly of 1930s Chicago. Except in this world, Al Capone isn't dealing in alcohol, but in magic. With Lick, a drug that grants magical powers to anyone who ingests it, mobsters become wizards, ordinary men become monsters, and darker secrets than Ness can imagine lie at the heart of it all. A new genre-bending comic series from Christian Ward, artist of the acclaimed sci-fi epic Invisible Kingdom.
32 pages, $3.99, in stores on August 28.
TROUT: THE HOLLOWEST KNOCK #3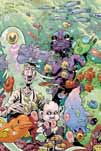 Troy Nixey (W/A/Cover) and Dave Stewart (C)
The remaining glimmer of hope Giuseppe had for Trout's safety is destroyed, but he has no time to grieve, as he has to battle a war and a giant supernatural tsunami. Meanwhile, Trout has his own problems, trapped in the belly of the enemy, and Nicky Nine Doors continues to whisper his poison in the young boy's ear. Will Trout be reunited with his family? Only time will tell.
32 pages, $3.99, in stores on August 21.
THE UMBRELLA ACADEMY KNIT HAT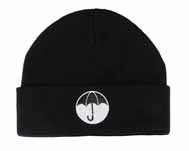 Get cozy in the Umbrella Academy knit hat. Ribbed, cuffed black knit beanie with embroidered umbrella logo on the front. One size fits most.
$12.99, in stores on August 7.
THE UMBRELLA ACADEMY EMBROIDERED PATCHES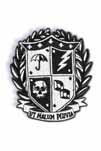 Join the family! Now you can don your very own Umbrella Academy patch.
The Umbrella Academy: The Kraken Skull Logo 2.5" Patch
The Umbrella Academy: The Rumor R Logo 2.5" Patch
The Umbrella Academy: Umbrella 2.5" Patch
The Umbrella Academy: Crest Logo 3.25" Patch/$7.99
$6.99, in stores on August 7.
THE UMBRELLA ACADEMY HOTEL OBLIVION KEYCHAIN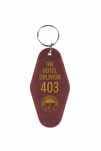 Here's the key to be a better you at the Hotel Oblivion. Straight from the Umbrella Academy universe comes this sturdy plastic keychain measuring 3.5" x 1.75". Make yourself at home!
$7.99, in stores on August 7.
THE UMBRELLA ACADEMY LIBRARY EDITION VOLUME 1: APOCALYPSE SUITE HC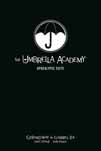 Gerard Way (W), Gabriel Bá (A), Dave Stewart (C).
In an inexplicable worldwide event, forty-three extraordinary children were spontaneously born by women who'd previously shown no signs of pregnancy. Millionaire inventor Reginald Hargreeves adopted seven of the children; when asked why, his only explanation was, "To save the world."

These children form a dysfunctional family with bizarre superpowers. Nearly a decade after their first mission, the team disbands, but when Hargreeves unexpectedly dies, the siblings reunite just in time to save the world once again. This oversized hardcover reprints the 2008 limited edition collection of the complete first series, with the short stories « Mon Dieu! » and « But the Past Ain't Through with You, » as well as an expanded 50-page sketchbook section.
232 pages, $39.99, in stores on Sept. 11.
THE WITCHER 3–WILD HUNT: CIRI FIGURE SERIES 2
Joining Geralt Grandmaster Feline, Dark Horse is proud to bring you our second figure of Ciri. The bold red-and-gold tones of this DLC ensemble are exemplified beautifully in this highly detailed figure. Ciri might have been a child of surprise, but you can make her yours completely on purpose. And who wouldn't?
9 inches tall, $49.99, in stores on Sept. 18.
THE WITCHER 3-WILD HUNT: YENNEFER FIGURE SERIES 2
Continuing the line of new figures comes Yennefer. Featuring a beautiful and intricate DLC outfit, this figure depicts Yennefer in all of her powerful and magical glory. Make room on your shelf for Yennefer – Geralt and Ciri's little family would be incomplete without her.
10 inches tall, $49.99, in stores on Sept. 18.
WYRD TP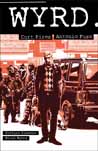 Curt Pires (W), Antonio Fuso (A/Cover), and Stefano Simeone (C)
When the U.S. Government runs up against situations too strange for them to handle alone they only have one asset to call in – Pitor Wyrd. Whatever mission needs doing, whatever mystery needs solving, the roguishly handsome and surprisingly tough Wyrd acts as a one-man black ops-team. Collects issues #1-4 of the miniseries.
144 pages, $19.99, in stores on Oct. 30.
Source : www.comicscontinuum.com