DARK HORSE COMICS FOR DECEMBER
Neil Gaiman (W), P. Craig Russell (W/A), Scott Hampton (A/C), galen Showman (A), Jennifer T. Lange (C), Glenn Fabry (Cover), Adam Brown (Cover), and David Mack (Variant cover)
Shadow finds himself in hot water as the new gods make a dangerous powerplay before his eyes. The Hugo, Bram Stoker, Locus, World Fantasy, and Nebula award-winning novel and hit Starz television series by Neil Gaiman is adapted as a comic series!
32 pages, $3.99, in stores on Dec. 19.
THE ART OF DAYS GONE! HC
Bend Studio (W)
Dark Horse Books and Bend Studio present The Art of Days Gone – an unflinching look at the lovingly detailed production of this hugely anticipated game, featuring hundreds of pieces of concept art and exclusive commentary directly from the team who created it! Over 200 pages full of concept art and exclusive commentary! Featuring a look behind the scenes with art and commentary provided by the studio!
224 pages, $39.99, in stores on Feb. 5.
THE ART OF ANTHEM HC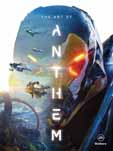 Hundreds of pieces of art with commentary detailing the creation of BioWare's groundbreaking epic in an expertly designed hardcover volume! From the studio behind the hit franchises Dragon Age and Mass Effect comes the thrilling world of Anthem. Dark Horse Books and BioWare are proud to present The Art of Anthem, showcasing the grandeur and beauty of this dangerous new world. Filled with behind-the-scenes looks at four years of game production, original concept art, and exclusive commentary from developers, The Art of Anthem is a fantastic addition to any gamer fan's bookshelf!
184 pages, $39.99, in stores on Feb. 26.
THE ART OF BRAVELY DEFAULT HC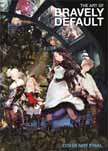 Square Enix (W) and Yoshida Akihiko (A)
Experience the critically acclaimed Bravely Default like never before! Join the game's creators as they send their heroes on a journey to awaken the elemental crystals from all-consuming darkness, and explore the fantastical world of Luxendarc in a whole new way. A faithful localization of the original Japanese volume, presented in English for the very first time1 Features hundreds of pieces of development art and exclusive commentary from the game's creators! A behind-the-scenes look at the creation of Bravely Default.
256 pages, $39.99, in stores on Feb. 5.
BEDTIME GAMES TP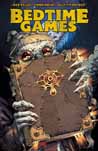 Nick Keller (W), Conor Nolan (A/Cover), and Kelly Fitzpatrick (C)
As summer comes to an end, three friends start senior year with a bang by exploring the mysterious past of their school. But before the night is over, their adventure turns into trouble when the kids set loose an evil that seeks to prey on their worst nightmares. Brand-new horror from Nick Keller (Death Head), Conor Nolan (Jim Henson's The Storyteller: Giants), and Kelly Fitzpatrick (Shade the Changing Girl). Collects issues #1-#4 of the series.
104 pages, $17.99, in stores on Feb. 20.
BERSERK DELUXE EDITION VOLUME 1 HC
Kentaro Miura (W/A)
Kentaro Miura's Berserk has ouraged, horrified, and delighted readers since 1989, and now the badass champion of adult fantasy manga is presented in a deluxe hardcover edition amassing the first three Berserk volumes in 7" x 10" format, with further volumes to come to present the entire series in handsome bookshelf collections. Have you got the Guts? Kentaro Miura's Berserk has ouraged, horrified, and delighted manga and anime fanatics since 1989, creating an international legion of hardcore devotees and inspiring a plethora of TV series, feature films, and video games. And now the badass champion of adult fantasy manga is presented in an oversized 7" x 10" deluxe hardcover edition, nearly 700 pages amassing the first three Berserk volumes, with following volumes to come to serve up the entire series in handsome bookshelf collections. No Guts, no glory! Collects volumes 1-3.
692 pages, $49.99, in stores on Feb. 27.
Jeff Lemire (W), Emi Lenox (A/Cover), Dave Stewart (C), and Jill Thompson (Variant cover)
From the pages of Sherlock Frankenstein comes this horrific tale of Lovecraftian teenage angst. Spawned by the emissary of a Cthulhu god, Cthu-Louise struggles and is teased at school due to her monstrous appearance. Finally fed up with the bullying and abuse, she decides she will do anything to make herself « normal. » Emi Lenox's return to the Black Hammer World! Ties directly into the Eisner-Award winning Black Hammer comic books series and is written by Jeff Lemire.
32 pages, $3.99, in stores on Dec. 12.
B.P.R.D.: THE DEVIL YOU KNOW #11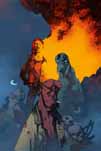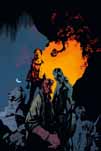 Mike Mignola (W/Cover/Variant cover), Scott Allie (W), Laurence Campbell (A), Christopher Mitten (A), and Dave Stewart (C)
One enemy leads to another as the B.P.R.D. finds themselves up against something – and someone – even more sinister than they believed, and Christopher Mitten draws the origin story of one of the B.P.R.D.'s most mysterious foes.
32 pages, $3.99, in stores on Dec. 5.
B.P.R.D.: THE DEVIL YOU KNOW VOLUME 2 – PANDEMONIUM TP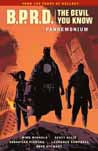 Mike Mignola (W), Scott Allie (W), Sebastian Fiumara (A), Laurence Campbell (A/Cover), Dave Stewart (C)
Hellboy has returned to earth and reunited with the B.P.R.D. to help lead the push against one demon's quest to turn New York City into a new Pandemonium. With the demon Varvara gathering followers from all over the country to do her bidding and create this new Hell on earth, the B.P.R.D. tracks her to New York, where she calls other demons of Hell to her side and transforms her cultists into an army of demons and zombies to take down the agents standing in her way. The final story in Mike Mignola's B.P.R.D. epic, The Devil You Know sees longtime characters Hellboy, Liz Sherman, Abe Sapien, and others in the final battles to save mankind. Pandemonium collects B.P.R.D.: The Devil You Know #6-10.
144 pages, $19.99, in stores on Feb. 5.
B.P.R.D.: VAMPIRE SECOND EDITION TP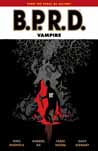 Mike Mignola (W/Cover), Fabio Moon (W/A), Gabriel Ba (W/A), and Dave Stewart (C)
A vampire-haunted B.P.R.D. agent's quest for revenge turns into a rampage as he pursues a clan of undead and their gorgon-eyed queen. This new edition includes the original five-issue series and sketchbook section, plus the new short story from the 2018 Hellboy Winter Special and a new introduction by Ba and Moon.
160 pages, $19.99, in stores on Feb. 27.
CRIMSON LOTUS #2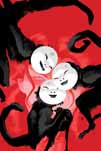 Mike Mignola (W), John Arcudi (W), Mindy Lee (A), Michelle Madsen (C), and Tonci Zonjic (Cover)
Secret agent Dai and the man he is protecting take a tumultuous train ride across Japanese-occupied China only to be faced with new allies . . . and new enemies.
32 pages, $3.99, in stores on Dec. 19.
DEATH ORB #3
Ryan Ferrier (W), Alejandro Aragon (A/Cover), and Chris O'Halloran (C)
The ax-swinging wasteland warrior RIDER Leads a ragtag group of rebels on a mission to overthrow the reign of a menacing cabal. With time ticking down, and a deadly assassin on their heels, the crew returns to their base to restock on weapons and reunite with PILOT, a powerful telepath who holds the key to stopping Father's mysterious plans.
32 pages, $3.99, in stores on Dec. 5.
DISNEY PIXAR'S THE INCREDIBLES 2: CRISIS IN MID-LIFE! & OTHER STORIES TP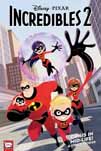 Christos Gage (W), Landry Q. Walker (W), Gurihiru (A/Cover), J Bone (A), Andrea Greppi (A), Roberta Zanotta (I), Dan Jackson (C), and Angela Capolupo (C)
In three original tales, the family of Supers face challenges of life and villainy – growing up, older, and into their special powers, as they fight together against the bad guys who make heroes like Bob, Helen, Dash, Violet, and Jack-Jack, necessary.
When Mr. Incredible struggles to save the day after a villainous attack – and the dastardly Bomb Voyage escapes unscathed – he begins to question his Super powers. But when he discovers that he's just getting a little older, Bob is inspired to look to the next generation of Supers, Dash and Violet, and begins training with them so that they can become the most incredible ever! Helen has reservations about the training, and when she sees Bob getting a little carried away after Dash and Violet make a couple of rookie mistakes, her fears are realized: intense Super training with their dad is souring Dash and Violet on the idea of becoming Supers. But the family must reunite . . . because Bomb Voyage is still at large!
In another story, Bob tells the kids a bedtime story that has Violet and Dash calling foul: this battle from his glory days seems too amazing to be true. They want to hear the real story – but they never imagined it would begin with their mom and dad's super secret first date!
72 pages, $19.99, in stores on Feb. 20.
DRAGON AGE: DECEPTION #3
Nunzio DeFilippis (W), Christina Weir (W), Fernando Heinz Furukawa (A), Michael Atiyeh (C), and Sachin Teng (Cover)
BioWare's best-selling fantasy franchise lives on in these canonical comics from Dark Horse! Time is running out for the Inquisiton to complete a critical mission inside the Tevinter Imperium. For the dueling con artists recruited to carry it out, the stage is set for the role of a lifetime – but war is waiting in the wings!
32 pages, $3.99, in stores on Dec. 12.
THE EC ARCHIVES: PIRACY HC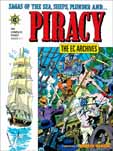 Carl Wessler (W), Al Feldstein (W), Jack Oleck (W), Wally Wood (A), Jack Davis (A), Al Williamson (A), Graham Ingels (A), Reed Crandall (A), Bernard Krigstein (A), George Evans (A), and others
Collecting the complete run of the EC Comics cult classic Piracy; featuring stories about the violence and cruelty of the pirates that sailed the seven seas. Across these pages sail plunderers, pillagers, buccaneers, whalers, smugglers, pearl divers, treasure hunters, mutineers, and many more, in these brutal tales of life on the water. Piracy issues #1#7 in full color! Features stories drawn by all-star comic artists Wally Wood, Jack Davis, Al Williamson, Graham Ingels, Reed Crandall, Bernard Krigstein, George Evans, and more.
224 pages, $49.99, in stores on Feb. 13.
ETHER II VOL. 2: THE COPPER GOLEMS TP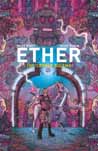 Matt Kindt (W) and David Rubin (A/Cover)
From New York Times bestselling Mind MGMT creator Matt Kindt and Black Hammer's David Rubin comes this fantasy adventure about a science-minded hero intent on keeping the balance between Earth and a magic world! Portals between Earth and the Ether begin to crack open unleashing devastating magical fury on our planet and only adventurer Boone Dias can seal the breaches. In order to put an end to this chaos, Boone recruits a powerful team of mystical beings including a grumpy, spell-writing fairy; a bickering, lavender gorilla; and a bull-headed, motorcycling, spell-hacker. These heroes set off on a journey taking the reader through the center of volcanoes, deserts full of living mummies and sphinxes, and a bizarre fairy forest in an effort to save both worlds from complete destruction! Collecting issues #1-5 of Ether series II and featuring a sketchbook section with bonus art from Paul Pope, Mike Allred, Bill Sienkiewicz, Marcos Martin and Jen Bartel!
136 pages, $19.99, in stores on Feb. 6.
EROMANGA SENSEI VOLUME 2 TP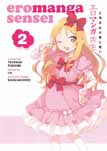 Tsukasa Fushimi (W) and rin (A/Cover)
From the creator of Oreimo! The « haunted house » next door scaring Sagiri has an even scarier truth behind itcnamely, the fact Elf Yamada, Masamune's rival in the light novel game, was able to buy the place with cash! And why not, when she's sold over two million books and already has an anime based on her work? In fact, there's just one thing Masamune has that she doesn't – the mysterious illustrator Eromanga Sensei. But Elf is determined to change that!
200 pages, $11.99, in stores on Feb. 6.
GAMMA #4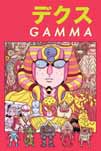 Ulises Farinas (W/A/Cover), Erick Freitas (W), and Melody Often (C)
It's all come to this moment, as Dusty not only faces off with the obsessed Dex, but also has to learn to function in a war kaiju-ravaged world where old allies turn against each other on a dime. All comes to a head in this final issue!
32 pages, $3.99, in stores on Dec. 19.
GANTZ G VOLUME 3 TP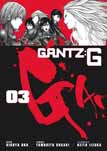 Horoya Oku (W), Tomohito Ohsaki (W) and Keita Iizuka (A/Cover)
Gantz G concludes with another harrowing chapter set in the epic Gantz science-fiction universe that has spawned a TV anime series, three featuree films, video games, and sold over fifteen million copies in Japan of the original Gantz manga. Gantz G is violent, horrifying, and shockingly adult, a jaw-dropping vision of relentless intensity and singular imagination. The last survivors of the Gantz G team confront the alluring mermaid alien who, when challenged, is far more bestial than beautiful. The team hope to earn enough points to resurrect their murdered comrades, but they risk being ripped to shreds in what seems like a certain suicide mission!
224 pages, black and white, $13.99, in stores on Feb. 13.
GOD OF WAR #2
Chris Roberson (W), Tony Parker (A), Dan Jackson (C), and E.M. Gist (Cover)
Secretly followed home from the mauling in the wildwoods, Kratos and his son are threatened by the mysterious bear cult. With his new home and family in danger, can the former Ghost of Sparta keep the monster inside him at bay? Or will Atreus get a glimpse into the dark secret his father has tried so hard to bury?
32 pages, $3.99, in stores on Dec. 12.
HELLBOY AND THE B.P.R.D.: 1956 #2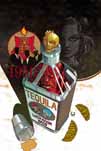 Mike Mignola (W), Chris Roberson (W), Yishan Li (A), Mike Norton (A), Michael Avon Oeming (A), Dave Stewart (C), and Dave Johnson (Cover)
Professor Bruttenholm sends two agents in opposite directions on off-the-books missions, while the B.P.R.D. loses sight of Hellboy as he wanders through Mexico, and Varvara's pet projects stir up discontent among her team of occult scientists.
32 pages, $3.99, in stores on Dec. 26.
Mike Mignola (W/Cover), Fabio Moon (W/A/Variant cover), Gabriel Ba (W/A/Variant cover), Tonci Zonjic (W/A/C), Ben Stenbeck (A), and Dave Stewart (C)
Three wintery tales featuring a Mike Mignola and Ben Stenbeck team-up. A New Year's Eve seance goes wrong when Hellboy visits a family's English home, Fabio Moon and Gabriel Ba revisit B.P.R.D.: Vampire with a new tie-in story, and Tonci Zonjic returns to write and draw Lobster Johnson.
32 pages, $3.99, in stores on Dec. 12.
I AM A HERO OMNIBUS VOLUME 9 TP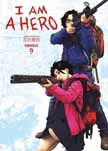 Kengo Hanazawa (W/A/Cover)
A small group of survivors, led by former manga creator Korori Nakata, considers breaking from a large, organized group of humans who follow cult leader « Asada » and have taken control of a high-rise apartment building. On a collision course with our heroes Hideo and Hiromi, the high-rise survivors face extremely powerful ZQNs and strange ZQN-human hybrids that may hold the key to unlocking the global zombie epidemic!
424 pages, $19.99, in stores on Feb. 20.
JOE GOLEM: THE DROWNING CITY #4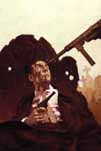 Mike Mignola (W), Christopher Golden (W), Peter Bergting (A), Michelle Madsen (C), and Dave Palumbo (Cover)
The occult detective and his unlikely accomplice follow a hunch to a sunken cemetery in search of information about a missing medium, but unknowingly lead their enemies to the same place.
32 pages, $3.99, in stores on Dec. 12.
LAGUARDIA #1
Nnedi Okorafor (W) and Tana Ford (A/Cover)
Set in an alternative world where aliens have come to Earth and integrated with society, LaGuardia revolves around a pregnant Nigerian-American doctor, Future Nwafor Chukwuebuka who has just returned to NYC under mysterious conditions. After smuggling an illegal alien plant named « Letme Live » through LaGuardia International and Interstellar Airport's customs and security, she arrives at her grandmother's tenement, the New Hope Apartments in the South Bronx.
There, she and Letme become part of a growing population of mostly African and shape-shifting alien immigrants, battling against interrogation, discrimination and travel bans, as they try to make it in a new land. But, as the birth of her child nears, future begins to change. What dark secret is she hiding?
36 pages, $4.99, in stores on Oct. 31.
LIGHTSTEP #2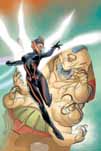 Milos Slavkovic (W/A/Cover)
Banished from her home world, January Lee is found floating in the Vermilion Quasar, where she is rescued by a mysterious pirate captain, Jazzman. But there's no time to get acquainted, as their ship quickly comes under attack! Who knew that not going the speed of light could be a weapon?
32 pages, $3.99, in stores on Dec. 12.
MIND MGMT OMNIBUS: THE MANAGER AND THE FUTURIST PART 1 TP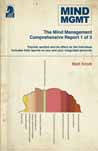 Matt Kindt (W/A/Cover)
This globe-spanning tale of espionage explores the adventures of a journalist investigating the mystery of a commercial flight where everyone aboard loses their memories. Meru's obsession with Flight 815 leads her to a much bigger story of a top-secret government Mind MGMT program. Her ensuing journey involves weaponized psychics, hypnotic advertising, talking dolphins, and seemingly immortal pursuers, as she hunts down the flight's missing passenger, the man who was Mind MGMT's greatest success – and its most devastating failure. But in a world where people can rewrite reality itself, can she trust anything she sees? Collects the first two volumes of the Mind MGMT series from New York Times bestselling and Eisner-nominated creator Matt Kindt – a story that's optioned for film by Ridley Scott (Alien, Blade Runner).
400 pages, $24.99, in stores on Feb. 21
MYSTERY SCIENCE THEATER 3000 #4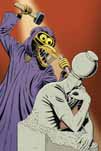 Joel Hodgson (W), Harold Buchholz (W), Matt McGinnis (W), Mary Robinson (W), Seth Robinson (W), Sharyl Volpe (W), Todd Nauck (A/Cover), Mike Manley (A/C), Jack Pollock (A/C), Wes Dzioba (C), and Steve Vance (Variant cover)
From the 1940s to the 1960s, Jonah, Crow, and Tom Servo are trapped across three decades of public domain comics! Meanwhile, in the not-to-distant future, mad scientist Kinga Forrester plans to monetize their plight! Comics may never be the same after this, but at least there will be Totino's Pizza Rolls!
32 pages, $3.99, in stores on Dec. 12.
MYSTICONS VOLUME 2 TP
Kate Leth (W), Megan Levens (A), Marissa Louise (C), and TBD (Cover)
Arkayna, Zarya, Emerald, and Piper – unexpected heroes who together become epic warriors – are drawn together by a prophecy to battle evil. In an effort to get Em out of the house, the Mysticons go to the mall, where Em is swept up in the world of a Battle-Bots style competition, « Machinations. » When she and Piper team up and enter the competition, they not only find themselves battling with robots, but against new friends with scorned feelings. Tied to Mysticons, a cartoon series on Nickelodeon!
80 pages, $10.99, in stores on Feb. 27.
OLIVIA TWIST #4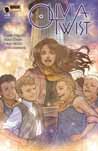 Darin Strauss (W), Adam Dalva (W), Emma Vieceli (A), Lee Loughridge (C), and Sana Takeda (Cover
Olivia Twist has lost everything – her new friends and rediscovered family – and her last hope to save them is a desperate solo rescue into the Vertical City. But waiting for her at the top of the dangerous tower is Christian Krespo, whose plans are revealed. Can Olivia reclaim what is rightfully hers or will she be swept up in Krespo's dark designs for world domination?
32 pages, $4.99, in stores on Dec. 19.
PLANTS VS. ZOMBIES VOLUME 12: DINO-MIGHT HC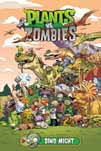 Paul Tobin (W), Ron Chan (A/Cover) and Matt J. Rainwater (C)
When Dr. Zomboss sets his sights on destroying the yards in town and rendering the plants homeless without anywhere to grow, it's up to Nate, Patrice, Crazy Dave, and the plants to stop him! However, it turns out that those plans include dogs, cats, rabbits, hammock sloths, and even more pets, plus dinosaurs, making things a lot zanier!
88 pages, $9.99, in stores on Feb. 13.
STARCRAFT VOLUME 1 TP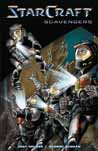 Jody Houser (W), Gabriel Guzman (A/Cover), and Michael Atiyeh (C)
This new series further explores the expansive universe of Blizzard's hit game, with writer Jody Houser (Mother Panic, Faith) and artist Gabriel Guzman (Mass Effect, Star Wars) at the helm. In StarCraft: Scavengers, a group of terran space scavengers hope to pull off the job of their lifetimes, pillaging a derelict protoss ship. Official comics expanding the StarCraft universe and video game storylines!
96 pages, $17.99, in stores on Feb. 19.
STEPHEN MCCRANIE'S SPACE BOY VOLUME 3 TP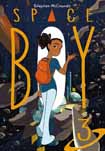 Stephen McCranie (W/A/Cover)
To Amy, everyone has a flavor. Her Agriculture Club mate Tamra is like banana, while another Club mate Shafer is like milk chocolate; two flavors that Amy thinks are in sync. Coming closer to fully adapting to her new life on Earth, Amy settles in to a solid group of friends at her school. Also, after a meeting with the mysterious Oliver, she decides to reach out to an old friend, which makes the transition all that much easier.
240 pages, $10.99, in stores on Feb. 27.
Jody Houser (W), Stefano Martino (P), Keith Champagne (I), Lauren Affe (C), Aleksi Briclot (Cover), TBD (Variant cover), TBD (Variant cover), and Patrick Satterfield (Photo variant)
Will « The Wise » is all out of tricks, hunkered down in a makeshift fort and beginning to hallucinate from starvation, dehydration and the terrors of the Upside Down. Find out what happens when the Demogorgon finally catches its prey. No one escapes a Demogorgon unscathed . . .
32 pages, $3.99, in stores on Dec. 26.
Brian Wood (W), Mack Chater (A/Variant cover), Jose Villarubia (C), and Greg Smallwood (Cover)
On the run from the Forty Swords, Dag and Elsbeth fall back to the wilds of Northern Europe and shelter with a secretive group of mountain warriors. Elsbeth learns the history of the sword she carries, and we get a glimpse at the woman she's destined to become.
32 pages, $4.99, in stores on Dec. 5.
UMBRELLA ACADEMY: HOTEL OBLIVION #3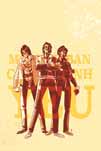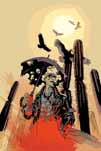 Gerard Way (W), Gabriel Ba (A/Cover/Variant cover), and Nick Filardi (C)
Philippe C.
The City wowc I have never been so amazed in my life. the mothers of agony seem like dirtball hoodlum scum, so iI was very sceptical when a friend recommended them for psychic advice. their place of business leaves a lot to be desired, in a terrible neighborhood, but its the results that matter and man did they deliver! their psychic seems like he's done a lot of drugs, but as soon as we sat down in their private frankly kind of frightning room, it was like my dead father was right there beside me again! he knew things only my father could know, including the dirt I needed on my sister to lock her out of the trust. if I could give the mothers of agony a 10 star review I would.
Was this review helpful?
32 pages, $3.99, in stores on Dec. 5.
WAR BEARS HC
Margaret Atwood (W) and Ken Steacy (A/Cover)
From the Booker Prize-winning author of The Handmaid's Tale, comes this historical fiction graphic novel tracing the Golden Age of Canadian comic books. Oursonette, a fictional Nazi-fighting superheroine, is created at the peak of World War II by comic book creator Al Zurakowski who dreams of making it big in the early world of comics publishing. A story that follows the early days of comics in Toronto, a brutal war that greatly strains Al personally and professionally, and how the rise of post-war American comics puts an end to his dreams. Internationally and New York Times best-selling novelist Margaret Atwood and artist Ken Steacy collaborate for one of the most highly anticipated comic book and literary events! Collects War Bears issues #1-3.
104 pages, $19.99, in stores on Feb. 27.
William Gibson (W), Johnnie Christmas (W/A/Cover), Tamra Bonvillain (C), and James Harren (Variant cover)
This is the official adaptation of the original screenplay for Alien 3, written by William Gibson, the award-winning science fiction author of the cyberpunk cult classic Neuromancer. You'll see familiar characters and places – but not all is the same in this horrifying Cold War thriller! With the Sulaco containing more than meets the eye, the U.P.P. team looks to find out what happened to Ripley, Bishop, and company. At the same time, the group on the Rodina have discovered that one of their own – Kurtz – may be infected on Anchorpoint, and uses the captured Bishop as a ransoming piece for Kurtz's return, who the Rodina crew view as a potential weapon.
32 pages, $3.99, in stores on Dec. 5.
THE WHISPERING DARK #3
Christofer Emgard (W) and Tomas Aira (A/Cover)
An Army pilot confronts a supernatural horror in this thriller in the tradition of Lovecraft's At the Mountains of Madness and Coppola's Apocalypse Now! The fragility of the human body – and mind – is laid bare, as Hannah Vance battles behind enemy lines, desperately pursuing a promise of home that recedes from her approach.
32 pages, $3.99, in stores on Dec. 12.
THE WITCHER: OF FLESH AND FLAME #1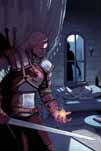 Aleksandra Motyka (W) and Marianna Strychowska (A/Cover)
Geralt is summoned by an old friend to help solve a mystery involving his daughter. Upon arriving to investigate however, Geralt is surprised by another friend from the past and he soon finds himself transported to regions beyond his original expectations.
32 pages, $3.99, in stores on Dec. 19.
XERXES: THE FALL OF THE HOUSE OF DARIUS AND THE RISE OF ALEXANDER HC
Frank Miller (W/A/Cover), Alex Sinclair (C)
Frank Miller returns to the world of 300 with this sprawling historical epic! Persian King Xerxes sets out to conquer the world to avenge his father Darius's defeat and create an empire unlike anything the world has ever seen . . . Until the hardy Greeks produce a god king of their own, Alexander the Great. Collects issues #1-#5 of the miniseries.
104 pages, $30, in stores on Feb. 20.