DARK HORSE COMICS FOR JANUARY
Written by Brian Wood, art by Robert Carey, covers by Roberto de la Torre, Tristan Jones.
Following the events of Alien: Isolation, Amanda Ripley is kept silent by the Weyland-Yutani Corporation about the xenomorph threat. Enter Zula Hendricks, an Ex-Colonial Marine, in need of Ripley's help to expose a sinister bio-weapons program. The duo teams up against an upgraded arsenal designed to keep the darkest atrocities secret!
32 pages, $3.99, in stores on Jan. 23.
Written by Chuck Palahniuk, art by Cameron Stewart, covers by David Mack, Kirbi Fagan, Duncan Fegredo.
Marla Singer is about to deliver her second child, but the daddy isn't her husband-it's Tyler Durden, who's very invested in his heir, and the world he'll inherit. Marla, her first son, and her husband-the unnamed narrator in the novel, who now goes by Balthazar-live in a rundown motel with sketchy neighbors. In the Fight Club 2 graphic novel, Tyler transformed Project Mayhem into Rize or Die-now, as a road to paradise presents itself, a new group has implemented a ruthless and deviant plan to fine-tune mankind, leading Balthazar to forge an unlikely alliance . . . with Tyler Durden.
32 pages, $3.99, in stores on Jan. 30.
ART OF THE DAUNTLESS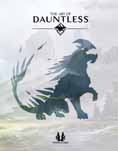 Written and art by Phoenix Labs.
Dark Horse Books and Phoenix Labs present the most intimate look at the development of their debut with The Art of Dauntless, a meticulously curated tome filled with hundreds of pieces of art each paired with exclusive commentary from the team that created it. Get an exclusive behind the scenes look at how the world of Dauntless came to be and experience the Shattered Isles in a whole new way!
$39.99, in stores on March 13.
ART OF HOW TRAIN YOUR DRAGON HIDDEN WORLD HC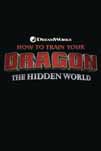 Written by Linda Sunshine, art by Dreamworks Animation.
In this brilliantly illustrated, full color book, Dark Horse Books and DreamWorks Animation join forces to celebrate the climatic third film showcasing more adventures of Toothless and Hiccup. Featuring hundreds of pieces of original art and commentary from director Dean De Blois and the many talented artists and filmmakers who have created this masterpiece of storytelling and animation.
$39.99, in stores on March 6.
Written by Sherri Smith, art by Jan Duursema, Dan Parson, covers by Doug Wheatley, She Standerfer.
Tsu'tey, proud warrior of the Omatikaya clan, betrothed to Neyteri, has his life turned upside down by the arrival of Jake Sully of the Sky People. Reveals events only hinted at in James Cameron's Avatar!
32 pages, $3.99, in stores on Jan. 16.
BEASTS OF BURDEN WISE DOGS & ELDRITCH MEN HC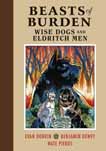 Written by Evan Dorkin, art and cover by Benjamin Dewey.
This eight-time Eisner Award-winning comic book series blending fantasy and humor features the adventures of paranormal pets investigating the horrors of Burden Hill. A heroic pack of canines known as the Wise Dogs sets off on a mission to clean up a Pennsylvania corridor plagued by seemingly unrelated occult disturbances that include a fire salamander and a horde of mutant lurkers. A link is found among the various disturbances, leading our heroes to a mountain village inhabited by a survivalist witch-cult who have discovered the existence of a « Blood Lure » attracting occult forces, creatures, and many more terrors to Burden Hill! This volume collects the comic-book series Beasts of Burden: Wise Dogs and Eldritch Men issues #1-4.
$22.99, in stores on March 20.
BLACK HAMMER #1 DIRECTOR'S CUT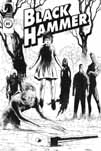 Written by Jeff Lemire, art and cover by Dean Ormston
The Eisner award-winning hit Black Hammer gets a special first issue director's cut edition presented in black in white. This deluxe, director's cut showcases high res, uncleaned scans of Dean Ormston's beautiful inked line art from the first issue of the award-winning Black Hammer series, with Todd Klein's lettering overlayed on top, and also Jeff Lemire's original script, and a high res scan of the original cover.
$4.99, in stores on Jan. 16.
BLADE OF THE IMMORTAL OMNIBUS TP VOL. 8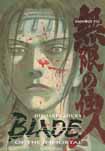 Written and art by Hiroaki Samura.
The showdown that fans have been waiting for begins here, as Manji and Shira finally cross swords! Although he's missing an arm, Manji's mystical healing powers still ensure that he's a formidable opponent-but his greatest foe, the masochistic Shira, has a few depraved tricks up his own sleeve! Also-Anotsu embarrasses the shogunate! Collects Blade of the Immortal volumes 23, 24, 25.
$21.99, in stores on March 13.
B.P.R.D.: HELL ON EARTH HC VOL. 5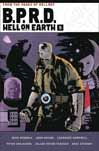 Written by Mike Mignola, John Arcudi, art by Peter Snejbjerg, Julian Totino Tedesco, Laurence Campbell, cover by Laurence Campbell.
Hell on Earth comes to an end when the B.P.R.D. must defend earth from one of the mythical Ogdru Jahad, the dragon believed to bring about the end of the world. The agents must destroy the dragon and the countless monsters it creates. Elsewhere, Russian occult director seeks help from a demon as he follows her through Hell. This is the final volume of the B.P.R.D. Hell on Earth omnibuses, leading into the current storyline B.P.R.D.: The Devil You Know. This hardcover edition collects B.P.R.D. Hell on Earth volumes 12-13, and 15, plus bonus material.
$34.99, in stores on March 13.
CREEPY ARCHIVES HC VOL. 28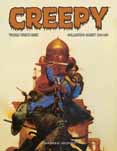 Written by William B. DuBay, Archie Goodwin, Budd Lewis, art by various, cover by Sanjiulian.
A mosaic of morbid mayhem, Creepy Archives Volume 28 forms a petrifying picture of bloodthirsty bats, homicidal honeymooners, murderous mummies, and starving psychopaths! Featuring deadly dramas by a cavalcade of comics' finest creators from an era when Creepy was the premium purveyor of illustrated horror. Collects Creepy magazine #134-139.
$49.99, in stores on March 13.
DIFFERENTLY MORPHOUS HC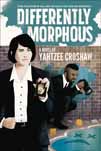 Written by Yahtzee Croshaw, cover by Ethan Kimberling.
A magical serial killer is on the loose, and gelatinous, otherworldly creatures are infesting the English countryside. Which is making life for the Ministry of Occultism difficult, because magic is supposed to be their best kept secret. After centuries in the shadows, the Ministry is forced to unmask, exposing the country's magical history-and magical citizens-to a brave new world of social media, government scrutiny, and public relations. On the trail of the killer are the Ministry's top agents: a junior operative with a photographic memory (and not much else), a couple of overgrown schoolboys with godlike powers, and a demonstrably insane magician. But as they struggle for results, their superiors at HQ must face the greatest threat the Ministry has ever known: the forces of political correctness.
$12.99, in stores on March 20.
DISNEY DON QUIXOTE STARRING GOOFY & MICKEY TP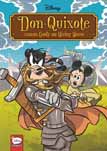 Written by Fausto Vitaliano, art by Claudio Sciarrone.
Miguel de Cervantes's classic tale of the power of imagination finds reality in this adaptation! After a knock on the head, Goofy transforms into the knight-errant Don Goofote, and a worried Mickey becomes his trusty squire! As they battle make-believe giants and beasts, something sinister and far from imaginary reveals itself . . . Will the pair find a way back to reality in time to save the day?
$10.99, in stores on March 6.
DISNEY ZOOTOPIA FAMILY NIGHT YR HC
Written by Jimmy Gownley, art and cover by Leandro Ricardo da Silva.
When the weather foils Judy's plans for a father-daughter camping trip, their alternative plans end up full of excitement and her time with her dad is still made extra special. Meanwhile, Nick is determined to take his mom to the biggest concert in Zootopia, but with no money and little time, he will strike a clever deal to meet his goals!
$7.99, in stores on March 13.
DRAGON AGE ASUNDER DELUXE EDITION HC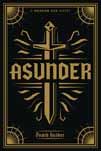 Written by David Gaider, art by Stefano Martino.
The destruction of Kirkwall's Circle of Magi has brought chaos to the lives of mages and templars throughout Thedas. In the majestic White Spire, at the heart of templar power in Val Royeaux, tensions have reached the boiling point. To make matters worse, a mystical killer stalks the White Spire's halls, invisible to all save one lone mage, who is targeted as the prime suspect. With little hope of proving his innocence, his future looks to be short and grim . . . but his skill with spirit magic may save him yet. His fate will become entwined with a beautiful templar, a tormented soul, and Wynne, heroine of the Blight. Together they will uncover a secret far greater than they imagined-one that will change the fate of mages in Thedas forever. This deluxe edition features twenty-four brand new illustrations by Stefano Martino, Alvaro Sarraseca, Andres Ponce, and German Ponce in an intricately designed, foil stamped hardcover!
$29.99, in stores on March 6.
HALO: LONE WOLF #1
Written by Anne Toole, art by Kieran McKeown, JL Straw, cover by Christian Ward.
Sent on a covert mission without the rest of her team, Spartan Linda-058's skills in infiltration and marksmanship are called upon to end the threat posed by a wanted scientist on a distant planet. With only an ONI AI at her side, Linda must fight through both the dregs of the Covenant and the hostility of a lost human settlement to stop the rogue scientist in his tracks.
32 pages, $3.99, in stores on Jan. 2.
HOUSE OF PENANCE LIBRARY EDITION HC
Written by Peter J. Tomasi, art and cover by Ian Bertram.
A horrific story of a haunted house and one woman's mission to wash away the blood curse of her husband's invention from claiming her own life and soul. This is a tale about guilt, ghosts, and guns . . . of how fortune brings misfortune, as a grim and determined woman oversees the construction of a house twenty-four hours a day for twenty years with the simple motto of keep busy building or get busy dying Collects six issue run of House of Penance in a deluxe, hardcover, and oversized format with a new cover, sketchbook extras, and more.
$34.99, in stores on March 27.
JURASSIC WORLD FALLEN KINGDOM COLORING BOOK
Art and cover by Eduardo Francisco.
From the latest installment in the Jurassic franchise, it's the official Jurassic World: Fallen Kingdom Adult Coloring Book! This book features forty-five line-art images depicting the lush environments and heart-racing action from the hit film, including all of your favorite dinosaurs, the Indoraptor, Baryonyx, Stygimoloch, and fan favorites T. Rex, Mosasaurus, and Blue, for you to color however you wish!
$14.99, in stores on March 27.
THE LEGEND OF KORRA TURF WARS LIBRARY ED HC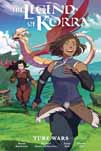 Written by Michael Dante Dimartino, art by Irene Koh, cover by Heather Campbell.
After a refreshing sojourn in the Spirit World, Korra and Asami return to Republic City but find nothing but political hijinks and human vs. spirit conflict! Pompous developer Wonyong Keum plans to turn the new spirit portal into an amusement park, potentially severing an already tumultuous connection with the spirits. At the city's edge, Zhu Li enlists everyone she can to aid the thousands of hungry and homeless evacuees who have relocated there. Meanwhile, the Triple Threats' ruthless new leader, Tokuga, is determined to unite the other triads under his rule, no matter the cost. Collects The Legend of Korra: Turf Wars parts one, two, and three.
$39.99, in stores on March 13.
THE MASK OMNIBUS VOL. 1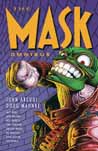 Written by John Arcudi, art and cover by Doug Mahnke.
The bestselling comic trilogy that inspired the blockbuster film The Mask is collected in this omnibus edition of gruesome hilarity! A weird mask of unknown origin and power is discovered and imbues its wearer with limitless cartoon character invulnerability that takes the nerdy Stanley Ipkiss, the police, the mafia, and the monstrous mob muscleman Walter on a colliding violent path of homicidal mayhem, lunacy, and destruction! Collects The Mask, The Mask Returns, and The Mask Strikes Back!
$24.99, in stores on March 20.
MOB PSYCHO 100 TP VOL. 2
Written, art and cover by One.
A cult is starting to form . . . around Mob! While Mezato tries to dig up info on the shy but powerful psychic for the school paper, Mob gets tricked into an abduction plot designed to force the Body Building Club into a fight with the delinquents from their rival school. But when the other school's « secret leader » Teru turns out to be a fellow superhuman, it's going to be a massive but one-sided fight . . . because super or not, Mob refuses to use his ghost-busting powers against a fellow human!
$11.99, in stores on March 6.
POLAR VOL. 0: THE KAISER FALLS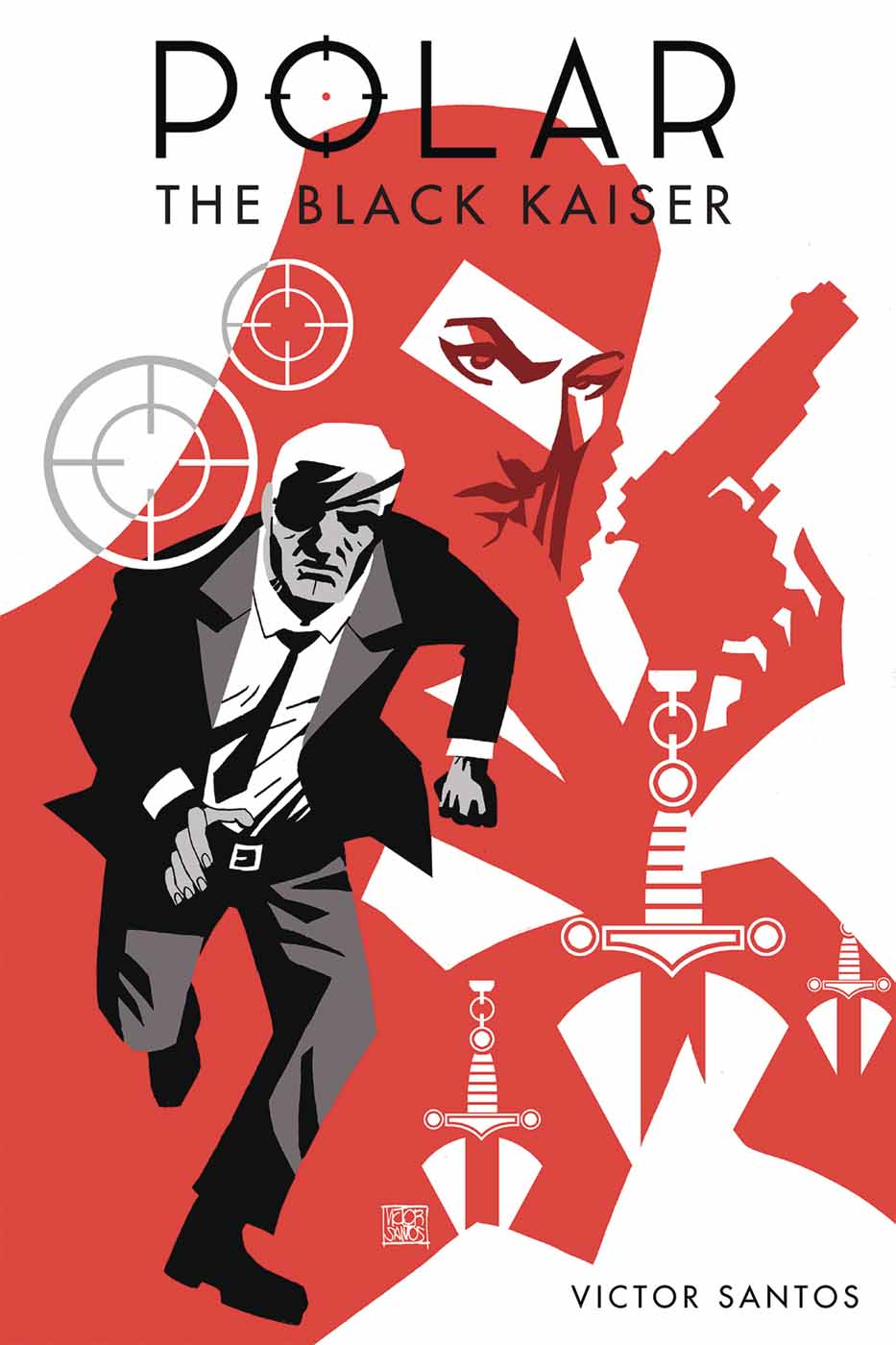 Written, art and cover by Victor Santos.
A Cold War espionage agent with ice in his veins comes to the United States aiming to take out a political target, but the mission is never what it seems. The Black Kaiser, a name whispered in dark corners amongst power czars across the globe. A cold knife in the dark. A secret agent. Delve into the origin of the most feared assassin as his current mission lands him on American soil and in direct conflict with the nefarious agency known as the Damocles Initiative. New York Times best-seller Victor Santos (Filthy Rich, Violent Love) takes you back to the beginning with the origin of his iconic Black Kaiser! A violent and fast-paced thriller.
$17.99, in stores on March 6.
POLAR VOL 4: THE KAISER FALLS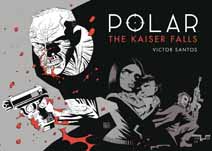 Written, art and cover by Victor Santos.
The final installment in the Polar quadrilogy! Victor Santos delivers an epic finale to his espionage action adventure! Part one is now a major motion picture! An indomitable, yet aging spy assimilates to retirement in Miami, until a rookie assassin locates him and challenges him to his crown. Living a simple life down in the Miami sunshine gets complicated when Black Kaiser's housemaid has some problems involving a local gang. However, resurfacing to maintain the peace, puts him right in the new adversary's cross-hairs. Buckle up because Black Kaiser's last ride is going to get rough!
$17.99, in stores on March 6.
SHE COULD FLY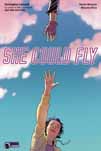 Written by Fausto Vitaliano, art by Claudio Sciarrone.
An unknown woman flying at fantastic speeds and spectacular heights suddenly explodes mid-air. No one knows who she was, how she flew, or why. Luna Brewster, a disturbed 15-year-old girl, becomes obsessed with learning everything about her while rumors and conspiracy theories roil. Will cracking the secrets of the Flying Woman lead to the liberation of her troubled mind? Collects the four-issue series in a deluxe softcover edition.
$19.99, in stores on March 6.
STARCRAFT SOLDIERS #1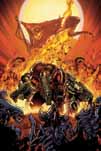 Written by Jody Houser, Andrew Robinson, art and cover by Miguel Sepulveda.
Jody Houser (Stranger Things, Star Wars) joins Blizzard Entertainment writer Andrew R. Robinson (Overwatch Anthology) for issue #1 of StarCraft: Soldiers, the latest addition to the StarCraft expanded universe. Newly graduated Lieutenant Shivani Singh wants to defend the Dominion on the front lines, but it will take more than good grades and confidence to survive on the edge of zerg space.
32 pages, $3.99, in stores on Jan. 23.
THE TERMINATOR: SECTOR WAR TP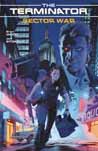 Written by Brian Wood, art by Jeff Stokely.
Two Terminators went back in time to 1984, one to kill Sarah Conner, and another targeting NYPD Officer Lucy Castro, a rookie cop assigned to one of the worst sections of the city. Isolated and unable to call for backup, Castro faces off against the relentless T800, relying on unlikely allies to see her through to dawn. Collects Terminator: Sector War #1-4.
$17.99, in stores on March 26.
TOM CLANCY'S THE DIVISION: EXTREMIS MALIS #1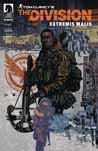 Written by Christofer Emgard, art by Fernando Baldo.
Months after a bioweapon attack devastated New York City, the Division agents are the last hope of a United States struggling to hold itself together. During a mission gone horribly wrong, Division Agent Caleb Dunne's partner is gruesomely killed and Dunne vows to track down the mysterious woman responsible. As he gathers clues to her whereabouts, he uncovers a grave threat to a nation already on the brink of total collapse.
32 pages, $3.99, in stores on Jan. 9.
TROUT HC VOL. 1 BITS & BOBS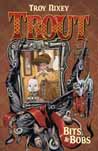 Written, art and cover by Troy Nixey.
Living above a turnip factory, Trout is not like other kids. From adventures in strange and odd places as well as dealing with monsters, Trout has seen more than most human beings, let alone most children. However, when a mysterious and evil puppet show passes by, Trout finds himself as the only one able to save the town from the puppeteer's nefarious grasp!
$14.99, in stores on March 13.
UMBRELLA ACADEMY 4 PACK MAGNET SET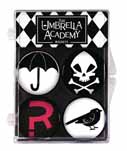 Four 1.25" magnets in a handy hinged case, which measures 2.75" x 3.5".
$9.99, in stores on Feb. 27.
UMBRELLA ACADEMY COASTER SET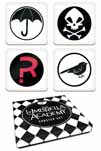 Four cork-backed coasters with the familiar symbols we've seen throughout the series. Packaged in a full-color box.
$9.99, in stores on Feb. 27.
UMBRELLA ACADEMY WHEN EVIL RAINS MUG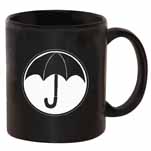 11 oz. mug with the Umbrella Academy crest featuring the Latin « When evil rains » and the English version on the inside of the mug.
$12.99, in stores on Feb. 27.
THE WORLD OF TOM CLANCY'S THE DIVISION
Written, art and cover by Rick Barda.
The World of Tom Clancy's The Division is the meticulously crafted result of a partnership between Dark Horse books and Ubisoft Entertainment, offering readers a unique insight into the chaotic and dangerous world of the hit games. Don't miss this opportunity to learn all there is to know about the tactical methods, the high-tech tools, and the all-important mission of the Division!
192 pages, $39.99, in stores on March 20.
Written by Curt Pires, art and cover by Antonio Fuso, cover by Jeff Lemire.
There are problems, cases, too strange for US law enforcement to solve. Pitor Wyrd is the one who solves them-for a fee, of course. An unaging, invincible detective with a penchant for the strange, Wyrd is the one the government calls when things go very badly and very strange. This issue: Crimea. A failed attempt at recreating a certain US supersolider. A monster roaming the countryside. A trail of bodies.
32 pages, $3.99, in stores on Jan. 30.
B.P.R.D.: THE DEVIL YOU KNOW #12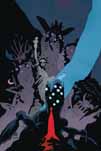 Written by Mike Mignola, Scott Allie, art by Laurence Campbell, Christopher Mitten, cover by Mike Mignola.
The B.P.R.D. desperately grasps for a plan to save humanity from a deep-seated danger, while Hellboy is visited by an old acquaintance with new information.
32 pages, $3.99, in stores on Jan. 2.
CRIMSON LOTUS #3
Written by Mike Mignola, John Arcudi, art by Mindy Lee, Michelle Madsen, cover by Tonci Zonjic
The Crimson Lotus strikes again! Shocked by the news of an agent's death, spies Shengli and Dai must parry the Lotus again when they discover she is even closer than they thought. And can the pair avoid getting caught between Japanese soldiers and the Lotus herself?
32 pages, $3.99, in stores on Jan. 30.
DEATH ORB #4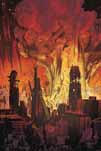 Written by Ryan Ferrier, art by Chris O'Halloran, cover by Alejandro Aragon
Rider and his gang of renegades face down the leader of a shadowy cabal in an explosive assault on his temple. The dawn of a new apocalypse seems only minutes away as our heroes put their lives on the line in combat with the minions and machinations of the mysterious father.
32 pages, $3.99, in stores on Jan. 2.
GOD OF WAR #3
Written by Chris Roberson, art by Tony Parker, Dan Jackson, cover by E.M Gist.
A showdown with the berserker cult imminent, a mystic seer may have the answers Kratos needs to stop the cycle of violence. As he learns how to defeat his overbearing aggressors, each victory carries him farther away from the father he wants to be and toward the godslayer he once was.
32 pages, $3.99, in stores on Jan. 9.
HARROW COUNTY LIBRARY EDITION HC VOL. 2
Written by Cullen Bunn, art and cover by Tyler Crook.
Emmy believed she was one of a kind, that there was no one else in the world quite like her. Then magical strangers arrived in Harrow County and she discovered just how wrong she was. Are these bizarre beings-each possessing strange and ghastly supernatural abilities-her family, or her foes? Collects volumes three and four of Harrow County in a deluxe, hardcover, and oversized format with a new cover, sketchbook material, essays, « Tales from Harrow County » bonus stories by guest creators, and more!
$39.99, in stores on March 20.
HELLBOY AND THE B.P.R.D. 1956 #3
Written by Chris Roberson, Chris Roberson, art by Yishan Li, Mike Norton, Michael Avon Oeming, Dave Stewart, cover by Dave Johnson
Dr. Trevor Bruttenholm is drawn deeper into his off-the-books investigations, leaving the B.P.R.D. struggling to stay one step ahead of their Soviet counterparts. Meanwhile, conflict within the Soviet occult team flares as the tension between team leader Varvara and her subordinates comes to a head.
32 pages, $3.99, in stores on Jan. 23.
JOE GOLEM: THE DROWNING CITY #5
Written by Mike Mignola, Chris Golden, art by Peter Bergting, cover by David Palumbo.
Who will wield the enigmatic and unlimited power of Lector's Pentajulum, and to what end? Attacked by the mad Dr. Cocteau's henchmen, Joe Golem and Molly are separated, leaving Joe mortally wounded and Molly taken prisoner. As the moment Cocteau has waited for to contact the Outer Dark draws near, Joe makes one last heroic attempt to save Molly from powers unknown.
32 pages, $3.99, in stores on Jan. 9.
LAGUARDIA #2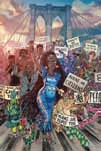 Written by Nnedi Okorafor, art and cover by Tana Ford.
As Future Nwafor Chukwuebuka fights to save the life of her beloved illegal-alien plant, Letme Live, a group of immigrants are held captive at LaGuardia International and Interstellar Airport because of the government's new travel ban. Caught up in a protest of humans and aliens with angry mobs facing them, a very pregnant Future questions whether she belongs here, after all.
32 pages, $4.99, in stores on Jan. 2.
LIGHTSTEP #3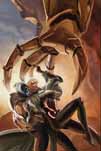 Written, art and cover by Milos Slavkovic.
Early 20th Century Earth: a radio studio is attacked by alien warriors! Meanwhile, eons and parsecs away, January Lee's companion, Jazzman, is determined to kidnap a priest from the doomed planet known as Hope Harbor. Relativity is everything in the Lightstep worlds, but how does this relate? You can't outrun your destiny-even at light speed!
32 pages, $3.99, in stores on Jan. 23.
MYSTERY SCIENCE THEATER 3000 #5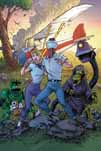 Written by Joel Hodgson, Harold Buchholz, Matt McGinnis, Mary Robinson, Seth Robinson, Sharyl Volpe, art by Mike Manley, Wes Dzioba, Todd Nauck, covers by Todd Mauck, Steve Vance.
The riffing continues as Tom Servo (Teen Reporter) survives a plane crash, Jonah Heston and Black Cat tangle with gangsters, and Crow T. Robot embraces his « Crow Keeper » role in the pages of another tale from Horrific!
32 pages, $3.99, in stores on Jan. 9.
QUANTUM AGE: FROM THE WORLD OF BLACK HAMMER #6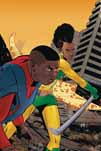 Written by Jeff Lemire, art and cover by Wilfredo Torres.
The newly formed Quantum League set out for one final confrontation with the ruthless dictator of Earth. Meanwhile, two Black Hammer favorites reflect on their past, as the future is suddenly uncertain! Ties directly into the Eisner-Award winning Black Hammer comic books series and is written by main writer Jeff Lemire.
32 pages, $3.99, in stores on Jan. 9.
Written by Brian Wood, art by Mack Chater, covers by Ben Oliver, Mack Chater.
As spring nears and the snow thaws, violence once again threatens Dag and Elsbeth, and a desperate choice is made. In Viking Russia, another crisis is unfolding.
32 pages, $4.99, in stores on Jan. 2.
UMBRELLA ACADEMY HOTEL OBLIVION #4
Written by Gerard Way, art by Nick Filardi, Gabriel Ba, covers by Gabriel Ba
A heart-to-heart with Mother leads Vanya (a.k.a. The White Violin) to reassess what makes her special. Two of her siblings are caught in a shootout, and two more have a cosmic moment, while the bad guys infiltrate the Hotel.
32 pages, $3.99, in stores on Jan. 2.
WHISPERING DARK #4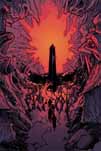 Written by Christofer Emgard, art and cover by Tomas Aira
An Army pilot confronts a supernatural horror in this thriller in the tradition of Lovecraft's At the Mountains of Madness and Coppola's Apocalypse Now! Something has been unearthed by the war that rages around, and within, Hannah Vance. It was there all along, but now it is done with waiting.
32 pages, $3.99, in stores on Jan. 23.
Written by Johnnie Christmas, William Gibson, art by Tamra Bonvillain, Johnnie Christmas, covers by Johnnie Christmas, William Johnson.
This is the official adaptation of the original screenplay for Alien 3, written by William Gibson, the award-winning science fiction author of the cyberpunk cult classic Neuromancer. You'll see familiar characters and places-but not all is the same in this horrifying Cold War thriller! The crew of the Rodina quickly find themselves in a dire situation as the U.P.P. side have an unwelcome guest aboard their ship. Meanwhile, the powers that be on the Sulaco look to replace the crew with the recently recovered android, Bishop. As they push the limits of ethics and morality, the crew decide something must be done.
32 pages, $3.99, in stores on Jan. 9.
WITCHER #2
Written by Aleksandra Motyka, art and cover by Marianna Strychowska.
After arriving in an enigmatic location by mistake, and being forced to hide their identities, Geralt and Dandelion find themselves faced with an impossible task. Concurrently, Geralt's attention is drawn to a series of strange episodes surrounding the King's concubines. Will the duo be able to solve the palace's dilemma, as well as their own, and secure their safety and freedom?
32 pages, $3.99, in stores on Jan. 9.
Source : www.comicscontinuum.com