DARK HORSE COMICS FOR MARCH
Brian Wood (W), Robert Carey (A), Dan Jackson (C), Tristian Jones (Cover), and Roberto de la Torre (Variant Cover)
As Amanda Ripley and Zula Hendricks deal with failing pressure suits and an orbital tumble, a Weyland-Yutani experiment unfolds on the surface of the moon below. A thousand kidnapped colonists' lives hang in the balance. Amanda Ripley Confronts Weyland-Yutani's nefarious Xenomorph experiments!
32 pages, $3.99, in stores on March 27.
ANTHEM #2
Alexander Freed (W), Mac Walters (W), Eduardo Francisco (P/I/Cover), and Michael Atiyeh (C/Cover)
Haunted by the death of her grandmother and distraught from losing her position as a Sentinel–the protectors of the only home she's ever known–Jani finds solace in stealing a Javelin exosuit and running away from Fort Tarsis. Her impulses lead her to the jungle, where a menacing threat awaits her.
32 pages, $3.99, in stores on March 20.
ANTHEM JOURNAL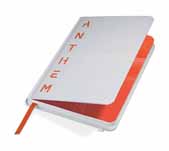 From the studio behind the hit franchises Dragon Age and Mass Effect comes the thrilling world of Anthem. To kick start our Anthem product program, we introduce a sleek, stylish, high-quality journal.
192 pages, includes bookmark and pocket in back cover, $19.99, in stores on March 6.
THE ART OF COMIC BOOK-INKING TP (THIRD EDITION)
Gary Martin (W/A), Steve Rude (W), Brent Anderson (W), Terry Dodson (W), Randy Green (W), Adam Warren (W), Jack Kirby (W), Gil Kane (W), John Buscema (W), Gary Martin (I), Leo Vitalis (I), and others
Learn the techniques, tools, and approaches of some of the finest inkers in comics, and use the included eight full-sized blue-lined art boards featuring pencil art by top comics illustrators for practice or as samples to show editors. This expanded edition includes new art and text by Gary Martin and a bonus chapter on digital inking. Along with pen, brush, and stylus, no inking tool is more useful than The Art of Comic-Book Inking.
208 pages, black and white, $34.99, in stores on May 29.
Jai Nitz (W), Tom Reilly (P/Cover), Ursula Decay (I), Chris Crank (C), and Greg Smallwood (Variant cover)
Chen Andalou, the black sheep of a prominent activist family, returns after being accidentally put in cryo-stasis for sixty years. Chen, a cosmic criminal, wakes up to find his younger brother is now the President of the Galaxy. Chen does what he knows best: he steals stuff and causes a problem.
32 pages, $3.99, in stores on March 6.
AVATAR: TSU TEY'S PATH #3
Sherri Smith (W), Jan Duursema (P), Dan Parson (I), Wes Dzioba (C), Doug Wheatley (Cover), and Shea Standefer (Variant cover)
A clash of cultures and a romantic triangle set the stage for conflict. The Sky People – humans --attack the Na'vi, but as Tsu'tey prepares to lead a war party in response, he is confronted by the fact that his betrothed has chosen Jake Scully over him!
32 pages, $3.99, in stores on March 13.
BAD LUCK CHUCK #1
Lela Gwenn (W), Matthew Dow Smith (P/I/Cover), and Kelly Fitzpatrick (C)
She'll need more than a rabbit's foot to get through this. Cursed at birth, Charlene « Chuck » Manchester hires out her own bad luck, providing disaster where someone else can profit. She can get you that insurance payout fortune–for a price. But bad luck doesn't always go as planned, and when Chuck gets stuck between a dissatisfied crime boss client, a cult leader, and a dogged insurance-fraud investigator, things get . . . explosive. Everything that could go wrong does – and only about half of it by accident.
32 pages, $3.99, in stores on March 27.
Jeff Lemire (W), Dean Ormston (A), Dave Stewart (C), Dean Ormston (Cover), and Sanford Greene (Variant Cover)
With our heroes trapped in a bizarre new world it will be up to the new Black Hammer to bring them to safety!
32 pages, $3.99, in stores on March 27.
BLACK HAMMER '45: FROM THE WORLD OF BLACK HAMMER #1
Jeff Lemire (W), Ray Fawkes (W), Matt Kindt (A), Sharlene Kindt (C), Matt Kindt (Cover), and Veronica Fish (Variant Cover)
During the Golden Age of superheroes, an elite Air Force crew called the Black Hammer Squadron was formed to fight the Axis powers. Facing occult threats from the German side, this team must save a family of scientists from the Nazi's. But the mysterious and dangerous Ghost Hunter is hot on their trail. From the World of Black Hammer comes a truly gripping tale of war and intrigue!
32 pages, $3.99, in stores on March 6.
B.P.R.D.: THE DEVIL YOU KNOW #14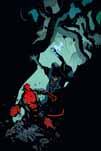 Mike Mignola (W/Cover), Scott Allie (W), Laurence Campbell (P/I), and Dave Stewart (C)
The final battle to save humanity begins. From the pages of Hellboy!
32 pages, $3.99, in stores on March 6.
Magdalene Vissagio (W), Corin Howell (A/Cover), Valentina Pinto (C/cover), and Tana Ford (Variant cover)
Kate Strand reboots her destructive life and moves to LA to be the superhero she always wanted to be–Calamity Kate: gun-toting monster killer. With her latest career change, she faces new challenges, relationships, and competition; desperate to show she's worth a damn in a world overrun by zombies, vampires, demons, goblins, and the ultimate monster bounty: the Seven Fabled Beasts of Yore.Â
From the Eisner and GLAAD Media Award-nominated writer of the breakout hit Kim & Kim and DC Comics' Eternity Girl with Gerard Way, and artist on IDW's Ghostbusters and X-Files, comes this modern-day, adventure of heroes and monsters.
32 pages, $3.99, in stores on March 13.
CALL OF DUTY: ZOMBIES 2 TP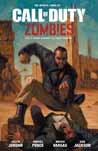 Justin Jordan (W), Andres Ponce (P), Mauro Vargas (I), Dan Jackson (C), and E.M. Gist (Cover)
A thrilling prequel to the Call of Duty®: Zombies offering in Activision's hit videogame Call of Duty®: Black Ops 4, detailing the exciting lives of four heroes who can only hope to hold off the army of the undead if they can work together. It is 1910, the entire world is on the brink of war, and desperate men look to ancient relics for the power to thrive in the chaos. Soldier, alchemist, adventurer, or spy, fate has chosen the stage and the men and women who will play upon it. Will they be held back by their pasts, or fight for a better future for us all?
88 pages, $17.99, in stores on May 1.
CRIMSON LOTUS #5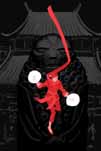 John Arcudi (W), Mindy Lee (P/I), Michelle Madsen (C), and Tonci Zonjic (Cover)
Caught between a deadly company of Japanese soldiers and the deadlier Crimson Lotus, Dai and Shengli must stop the powerful witch before she creates a worldwide catastrophe. The origins of Lobster Johnson's greatest adversary!
32 pages, $3.99, in stores on March 27.
DEATH ORB VOLUME 1 TP
Ryan Ferrier (W), Alejandro Aragon (A/Cover), and Chris O'Halloran (C)
Rider, an ax-wielding wasteland survivor, carves a bloody path across a war-torn North America ruled over by the Lords, the mysterious Father, and their cult followers as he searches for his abducted wife and child. Information from one of Father's hired mercenaries could lead Rider to his family–if the Lords don't take him out first.vCollects issue #1-#5.
120 pages, $19.99, in stores on May 15.
DEPT. H OMNIBUS VOLUME 1 TP
Matt Kindt (W/A/Cover)
From New York Times bestselling Mind MGMT creator Matt Kindt, comes an exciting undersea sci-fi mystery. Mia is a special investigator hired to uncover possible sabotage taking place at a deep-sea research station, where a bitter and paranoid crew try to keep the base functional. What she uncovers is a mind-blowing crime scene filled with suspects with terrible secrets, strange deep-sea creatures, and an impending flood! This Omnibus Edition collects Issues #1-12 of Dept. H!
368 pages, $24.99, in stores on May 15.
DISNEY HAMLET, STARRING DONALD DUCK TP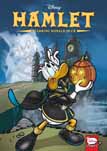 Giorgio Salati (W) and Paolo De Lorenzi (A)
Donald Duck and Scrooge star in this adaptation of William Shakespeare's Hamlet! Prince Ducklet receives a visit from the ghost of his missing uncle, King Scrooge–who reveals that his place as king has been usurped by the conniving Rocklaudius! Ducklet is appointed with the duty of restoring peace to the throne and serving justice to those who have conspired against the King!
72 pages, $10.99, in stores on May 8.
DISNEY/PIXAR TOY STORY 4 TP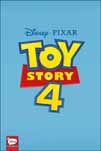 Haden Blackman (W/A), Rosa La Barbera (A), Veronica Di Lorenzo (A), Tommaso Renieri (A), and Ivan Shavrin (A)
A graphic novel anthology expanding on the feature film Disney•Pixar's Toy Story 4. The toys are back and do they have a story to tell! Join Woody and the Toy Story gang in four connecting stories set before and after Disney•Pixar's Toy Story 4. Writer Haden Blackman brings fun, energy, and heart to this graphic novel that features the toys you know and love–and introduces some new toys, too! Four new stories set before and after Disney•Pixar's Toy Story 4! The perfect graphic novel companion to Disney/Pixar's Toy Story 4, in theaters June 21, 2019!
72 pages, $10.99, in stores on May 7.
DR. HORRIBLE AND OTHER HORRIBLE STORIES (SECOND EDITION) TP
Zack Whedon (W), Joss Whedon (W), Jöelle Jones (A), Jim Rugg (A), Farel Dalrymple (A), Eric Canete (A), Scott Hepburn (A), Jose Maria Beroy (A), Sara Soler (A), and Kristian Donaldson (Cover)
10th anniversary second edition! Collects the first Dr. Horrible one-shot; three digital comics from MySpace Dark Horse Presents (« Captain Hammer: Be Like Me!, » « Moist: Humidity Rising, » and « Penny: Keep Your Head Up »), « The Evil League of Evil » from the Dr. Horrible TPB, and the 10th anniversary one-shot Dr. Horrible: Best Friends Forever.Includes Joss Whedon's one-shot script and pinup art!
136 pages, $19.99, in stores on May 22.
ELFEN LIED OMNIBUS VOLUME 1 TP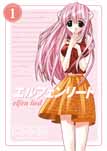 Lynn Okamoto (W/A/cover)
Captured and isolated against their will, the Diclonius species are a threat waiting to break free. When a young Diclonius girl, Nyu, escapes from the research facility she was being held in, she manages to find solace in two allies until danger seeks her out, putting everyone at risk. However, her enemies soon realize they're in over their heads as an attempt to subdue Nyu results in unspeakable tragedy. Lynn Okamoto's beloved original manga series, that inspiredthe anime TV show, is now available in English for the very first time, presented here in a special omnibus collecting three of the four original volumes in one!
680 pages, $24.99, in stores on May 22.
EMANON VOLUME 1: MEMORIES OF EMANON TP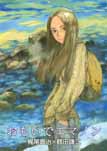 Shinji Kajio (W) and Kenji Tsuruta (A/Cover)
The year is 1967, and a young Japanese man is thinking about the future. On one side of the water, the war is raging in Vietnam; far away on the other side, the Apollo Project has just met with disaster as three astronauts die in a capsule fire. And here and now, on a long nighttime ferry ride back home, he will meet and fall in love with a mysterious young woman who carries a past deeper and more profound than his dreams and fears of tomorrow. Her name, she jokes, is no name–Emanon…and she can never be forgotten, any more than she can forget…
192 pages, black and white, in stores on May 22.
Chuck Palahniuk (W), Cameron Stewart (A), Dave McCaig (C), , David Mack (Cover), Colleen Coover (Variant Cover), and Eric Wilkerson (Variant Cover)
The movement that's replaced Project Mayhem wants to recruit Marla Singer, and all hell breaks loose for Tyler Durden's screwed-up family. Tyler is determined to be a father to the child Marla carries, and they're just starting to learn the truth about the new group's ruthless and deviant plan for paradise.
32 pages, $3.99, in stores on March 27.
FINAL FANTASY VOLUME 3 HC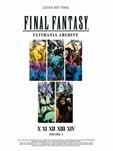 Square Enix (W) and Yoshitaka Amano (Cover)
The journey through the creation of the groundbreaking video games continues with this volume, featuring hundreds of pieces of concept art, design notes, and creator retrospectives from the original team behind the making of Final Fantasy X, Final Fantasy XI, Final Fantasy XII, Final Fantasy XIII, and Final Fantasy XIV. This incredible tome is a must-have addition to any Final Fantasy enthusiast's collection. Collecting the art and notes from the creation of Final Fantasy games ten through fourteen!
336 pages, $39.99, in stores on May 21.
GAME OF THRONES
Cersei Lannister Westeros Map
Recreate the King's Landing courtyard in your home with your very own copy of Cersei Lannister's Westeros Map. This stunning rendition of Westeros is presented in full color cloth paper, folded and packaged in a poly bag, and measures 50" x 35.5" unfolded. Rule your kingdom with flair.
Full color cloth paper, folded, measures 50" x 35.5" unfolded, $29.99, in stores on March 20.
Playing Cards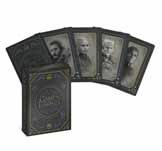 Playing cards fit for a king or queen! As the last season of Game of Thrones nears, we can reflect on the faces we've grown to know and admire . . . or despise. This deck features a beautiful antiqued gold and silver motif, and a variety of characters are portrayed on the face cards as well as the jokers.
Standard-size deck, with 52 cards and 2 jokers, $4.99, in stores on March 20.
GIRL IN THE BAY #2
J.M. DeMatteis (W), James Devlin (C), and Corin Howell (A/Cover)
Is it possible for the same woman to be murdered twice? Thrown fifty years into the future, lost in a world both familiar and terrifying, Kathy Sartori tries to solve the riddle of her own murder–only to find herself faced with another tragic and brutal death.
32 pages, $3.99, in stores on March 6.
GOD OF WAR TP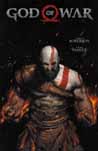 Chris Roberson (W), Tony Parker (P/I), Dan Jackson (C), and E.M. Gist (Cover)
Kratos, God of War, has returned! His war on the gods of Olympus long past, Kratos builds a new life for himself in the remote Norse wilds. Seeking to put the rage that defined most of his life behind him, Kratos inadvertently sparks a feud with a mysterious cult of berserkers after attempting to save a stranger being mauled by a monstrous bear. But for the former Ghost of Sparta, no good deed goes unpunished. Collects for the first time God of War comics #0-#4.
120 pages, $17.99, in stores on May 29.
GRUNT: THE ART AND UNPUBLISHED COMICS OF JAMES STOKOE HC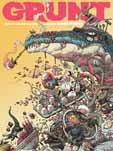 James Stokoe (W/A)
This deluxe hardcover artbook showcases the work of inimitable comics creator James Stokoe, who has drawn some of the most visually meticulous and surreal illustrations in modern comics, featuring some of his bestselling illustrations from works such as Orc Stain, Aliens: Dead Orbit, Wonton Soup, Godzilla in Hell, well-known cover work, and some of his never-before-published comics.
184 pages, $34.99, in stores on May 22.
HALO: LONE WOLF #3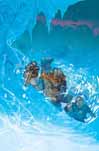 Anne Toole (W), Kieran McKeown (P), JL Straw (I), Dan Jackson (C), and Christian Ward (Cover)
With Covenant forces closing in on their location, Spartan sharpshooter Linda-058 must rally the human settlers under a single essential cause: protect an AI that contains the bulk of human history. As new threats rise, the legendary supersoldier sees her mission parameters shift and finds that she will need help from the very man she was sent to kill.
32 pages, $3.99, in stores on March 6.
HALO: OMNIBUS VOLUME 2 TP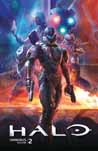 Duffy Boudreau (W), Sergio Ariño (P), Douglas Franchin (A), Ian Richardson (P), Juan Castro (I), Rob Lean (I), Denis Freitas (I), Carlos Eduardo (I), Michael Atiyeh (C), and Isaac Hannaford (Cover)
One of the most popular video game franchises ever commences in an explosive saga following UNSC Spartan Commander Sarah Palmer and her team as they attempt to put a stop to Dr. Catherine Halsey and Jul M'dama's pursuit of the mysterious Forerunner artifact, the Janus Key–the fate of the entire galaxy depends on them! Collects Halo: Escalation #13-24.
296 pages, $24.99, in stores on May 1.
HELLBOY: THE ART OF THE MOTION PICTURE HC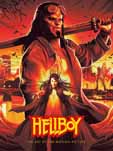 A gorgeously designed hardcover collecting a dozen chapters of concept art and set photography to offer a behind-the-scenes look at the most anticipated paranormal action thriller of 2019! Explore the dark and marvelous world of Hellboy like never before through nearly one thousand pieces of art and photography across 192 full-color pages. This volume offers an inside look at the creation of the newly reimagined cinematic epic based on the long-running comic book masterpiece by auteur creator Mike Mignola, starring David Harbour (Stranger Things), Milla Jovovich (Resident Evil), Ian McShane (John Wick), and Daniel Dae Kim (Lost).
192 pages, $39.99, in stores on May 14.
HELLBOY
Dark Horse worked closely with Hellboy creator Mike Mignola to create products that will please fans for years to come. In our continuing line, we've got three items to keep you occupied and entertained.
JOURNAL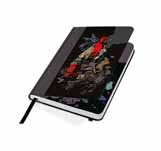 192 pages, includes bookmark and pocket in back cover, $19.99, in stores on March 20.
PLAYING CARDS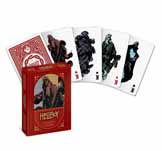 Standard-size deck, with 52 cards and 2 jokers.
$4.99, in stores on March 20.
PUZZLE
Deluxe 1,000-piece puzzle featuring characters from the Hellboy universe. The completed puzzle measures 20" x 27" and is printed in a high-quality matte finish. The puzzle pieces are secured inside a bag and packaged in a full-color box.
1,000-piece puzzle, $19.99, in stores on March 20.
HELLBOY AND THE B.P.R.D.: 1956 #5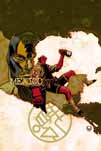 Mike Mignola (W), Chris Roberson (W), Yishan Li (P/I), Mike Norton (P/I), Michael Avon Oeming (P/I), Dave Stewart (C), and Dave Johnson (Cover)
Mexico has not been kind to Hellboy, but can the B.P.R.D. convince him to return to headquarters and the painful reunion that awaits him there? Meanwhile, Bruttenholm is confronted with the truth about himself and the future of the Bureau. Three Hellboy and the B.P.R.D. storylines interwoven into an espionage saga! Paranormal adventure meets international intrigue!
32 pages, $3.99, in stores on March 27.
THE HORROR OF COLLIER COUNTY HC
Rich Tommaso (W/A/Cover)
Escaping the stresses of city life, a young, single mom visits the hurricane state, only to find that Florida can be a pretty scary place – swamps, alligators, bugs the size of small cars, and zombies. With a weed-whacker for a weapon and the world against her, this punk-rock mommy will take down every monster in the state if need be. Is Florida really haunted by the undead, or is it just in her head? Collects issues #1–#5 of the cult classic series by Dry County creator Rich Tommaso, and featuring new cover art, fully colored and collected in a deluxe hardcover format for the first time, and featuring two bonus stories.
160 pages, $19.99, in stores on May 1.
HOUSE OF FEAR: ATTACK OF THE KILLER SNOWMEN AND OTHER STORIES TP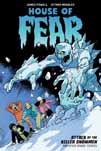 Mike Erandio (I), Josh Jensen (C), Matt Krotzer (L), and Josh Jensen (Cover) James Powell (W), Daxton Powell (W), Jethro Morales (A/Cover), Adrián Bago González (A), James Hislope (P),
It's kids vs. monsters in this collection of scary comics for young readers! Welcome to the House of Fear, your new home for scary comics! Boyle, the creepy caretaker, presents five frightening tales of startling suspense and thrilling adventure. These chilling comics will engross even the bravest of young readers–and empower them with themes of conquering fear and saving the day.
144 pages, $12.99, in stores on May 1.
INVISIBLE KINGDOM #1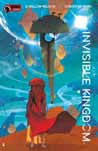 G.Willow Wilson (W) and Christian Ward (A/C/Cover)
Set in a in a far-flung star system, this new epic sci-fi monthly saga tells the tale of two women–a young religious acolyte and a hard-bitten freighter pilot–who separately uncover a vast conspiracy between the leader of the system's dominant religion and the mega-corporation that controls society. On the run from reprisals on both sides, this unlikely pair of rebels risk plunging the world into anarchy if they reveal the truth.  But when your beliefs betray you, what choice is there left?
32 pages, $3.99, in stores on March 20.
LAGUARDIA #4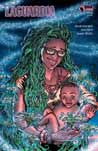 Nnedi Okorafor (W), Tana Ford (A/Cover), and James Devlin (C)
After giving birth to her baby, Future learns more than most about carrying alien DNA, the very thing the new immigration ban targets. What part does Citizen play in this, and can their relationship ever be rectified? One chapter in Future's life ends, while another begins as a new generation of immigrants full of hope and dreams take root in her life.
36 pages, $4.99, in stores on March 6.Â
THE LEGEND OF KORRA: RUINS OF THE EMPIRE PART ONE TP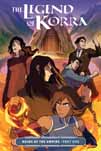 Michael Dante DiMartino (W), Michelle Wong (P/I), and Vivian Ng (C/Cover)
Korra must decide who to trust as the fate of the Earth Kingdom hangs in the balance!
80 pages, $10.99, in stores on May 22.
LIGHTSTEP TP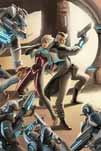 Milos Slavković (W/P/I/C/Cover), Mirko Toplaski (W) and Tiberiu Bek (C)
Alien worlds, a star-spanning empire, and rogues and rebels seeking a weapon hidden in the transmissions of a radio drama from Earth thousands of years ago. It's a mix that sounds like it couldn't work, but visionary creator MiloÅ¡ Slavković brings it all together in a seemingly effortless romp. Part space opera, part hard science fiction, Lightstep ties faster-than-light travel to its obvious time-bending realities, and wraps it all in adventure, action, and a universe alive with alien vistas. A magnificent new story and a singular vision from a new creator. Collects issues #1-5.
128 pages, $19.99, in stores on May 15.
MOONSHADOW: THE DEFINITIVE EDITION HC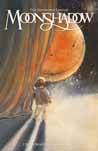 J.M. DeMatteis (W), Jon J Muth (P/I), George Pratt (P/I), and Kent Williams (P/I)
A romantic, unreliable narrator leads us through his interplanetary coming-of-age story, as an older Moonshadow recounts his strange mixed-species birth in outer space, his escape from a deep-space zoo, and his struggles to survive in a war-torn universe. Known as America's first fully painted graphic novel, the poetic, philosophical, and groundbreaking Moonshadow gets a deluxe hardcover treatment, with a new introduction by creator J.M. DeMatteis and a bonus section featuring early concept work.
480 pages, $29.99, in stores on May 15.
MYSTERY SCIENCE THEATER 3000 #6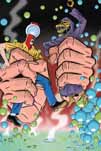 Joel Hodgson (W), Harold Buchholz (W), Matt McGinnis (W), Seth Robinson, Sharyl Volpe (W), Mary Robinson (W), Todd Nauck (P/Cover), Mike Manley (P/C), Jack Pollock (P/C), and Wes Dzioba (C)
Mad Scientist Kinga Forrester, determined to become the Queen of All Media, nearly has the world of comics in her grasp. But she has not reckoned with the nihilistic power of the Crow Keeper! Joel Hodgson and the MST crew do for comic books what they've done for movies, and the results are laugh out loud funny!
32 pages, $3.99, in stores on March 13.
MYSTERY SCIENCE THEATER
ENAMEL PIN SET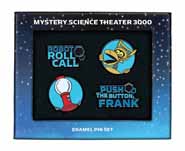 Set of four pins, approximately 1" each
$14.99, in stores on May 16.
MAGNET 4-PACK
Four 1.25" magnets in a hinged case, measures 2.75" x 3.5.
$9.99, in stores on May 16.
NIER: AUTOMATA WORLD GUIDE HC
Square Enix (W) and Akihiko Yoshida (P)
Dark Horse Books and Square Enix present a faithful localization of the original Japanese volume of the same name, offered in English for the first time! Explore the world of NieR: Automata through maps, character biographies, short stories, concept art, commentary, and more!
Whether locked in open combat, zipping through the air on a flying mech, or bonding with nature through the indigenous fauna, NeiR: Automata captivated players through a genre-bending blend of action and adventure. Now, journey through this unique and ruined world, discovering its each and every intricacy with the NieR: Automata World Guide!
193 pages, $39.99, in stores on May 7.
PREDATOR: HUNTERS II TP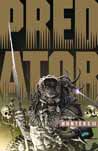 Chris Warner (W), Agustin Padilla (P), Neeraj Menon (C), and Andy Brase (Cover)
From tropical islands to desert mountains, the hunt is on! Predators–the hunters from the stars – have been coming to Earth since time immemorial, stalking and killing the strongest, most challenging humans for sport. But now the tables are turning as a team of human hunters set their sights on the Predators – wherever they may be found. Only the strongest and smartest will survive! Collects issues #1-4.
88 pages, $17.99, in stores on May 8.
PROS AND (COMIC) CONS TP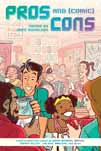 Brian Michael Bendis (W). Greg Pak (W), Jim Zub (W), Kieron Gillen (W), Amy Chu (W), Tini Howard (W), Sina Grace (W), Michael Avon Oeming (A), Lucy Bellwood (A), Julia Scheele (A), Leonard Kirk (A), and others.
Following the The Secret Loves of Geeks comes this brand-new anthology featuring comics and prose stories by cartoonists and professional geeks about the world of comic book conventions from the guests who've attended them across the world. Featuring stories that are funny, sad, sweet, embarrassing, and heartfelt of a geek-culture life that shapes us, encourages us, and exhausts us every summer.
144 pages, $19.99, in stores on May 29.
THE QUANTUM AGE: FROM THE WORLD OF BLACK HAMMER VOLUME 1 TP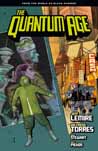 Jeff Lemire (W), Wilfredo Torres (A), Dave Stewart (C) and Welfredo Torres (Cover)
In the world of the Eisner Award-winning Black Hammer series–but a thousand years in the future–a collection of superheroes, inspired by the legendary heroes of Black Hammer Farm, must band together to save the planet from an authoritarian regime. A young Martian must find a way to reform The Quantum League to save the world, while solving the riddle of what happened to the great heroes of the twentieth century. Collects The Quantum Age #1-6.
176 pages, $19.99, in stores on May 1.
STARCRAFT: SOLDIERS #3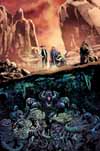 Jody Houser (W), Andrew R. Robinson (W), Miguel Sepulveda (P/I/Cover), and Maria Santaolalla (C)
After surviving an assassination attempt, Lieutenant Shivani Singh is hellbent on expelling the illegal miners from planet Cavir. But there are greater enemies to reckon with than hostile terrans. As evidence mounts that the zerg are ramping up their attacks, Shivani reaches out to an old friend for assistance.
32 pages, $3.99, in stores on March 20.
STRANGER THINGS VOLUME 1: THE OTHER SIDE TP
Jody Houser (W), Stefano Martino (P), Keith Champagne (I), Lauren Affe (C), and Aleksi Briclot (Cover)
When Will Byers finds himself in the Upside Down, an impossible dark parody of his own world, he's understandably frightened. But that's nothing compared with the fear that takes hold when he realizes what's in that world with him! No one escapes a Demogorgon unscathed . . . Based on Will's unseen journey during season 1 of the hit Netflix show Stranger Things.Â
96 pages, $17.99, in stores on May 7.
SWORD DAUGHTER VOLUME 2: FOLDED METAL HC
Brian Wood (W), Mack Chater (P/I), José Villarrubia (C), and Ben Oliver (Cover)
A father and daughter continue their epic quest for revenge against the ruthless Vikings that destroyed their lives. New dangers await them as, under siege from the Forty Swords, they move toward the mountains. Driven by revenge for their murdered village, Elsbeth and Dag have been hunting those responsible: the criminal Forty Swords. But as winter falls and the enemy retaliates, the father and daughter fall back to a mountain refuge populated by religious fanatics and make a stand there.
96 pages, $19.99, in stores on May 22.
TOM CLANCY'S THE DIVISION: EXTREMIS MALIS #3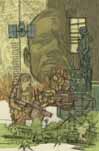 Christofer Emgard (W), Fernando Baldo (P/I), Michael Atiyeh (C), and J. P. Leon (Cover)
Division agents Caleb Dunne and Heather Ward have hunted the woman known as Mantis all the way from New York to Maryland. Enlisting the help of agent Brian Johnson, they take the fight to her but find themselves at the heart of a much larger scheme than they had anticipated. One that leads them toward Washington D.C.
32 pages, $3.99, in stores on March 13.
THE UMBRELLA ACADEMY: HOTEL OBLIVION #6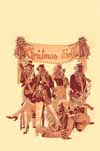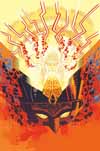 Gerard Way (W), Gabriel Bá (A/Cover/Variant Cover), and Nick Filardi (C)
Fear is a prison.
32 pages, $3.99, in stores on March 6.
USAGI YOJIMBO SAGA VOLUME 8 TP & LTD. HC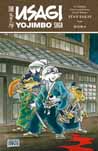 Stan Sakai (W/A)
Join everyone's favorite rabbit ronin as he continues his gripping exploits on the warrior's path! The eighth volume in Stan Sakai's prestige Saga collection includes three volumes worth of storylines: « Two Hundred Jizo, » in which Usagi and Inspector Ishida team up to solve a double murder; « Thieves and Spies, » where Usagi joins forces with a thief and a samurai to thwart a black-market Ginseng trade and « The Hell Screen, » a thrilling tale that finds Usagi working alongside his natural enemy–a kappa–to cast out a violent renegade, face-to-face with a deadly Komori ninja who owes Usagi a debt.
632 pages, $24.99, in stores on May 22. (Limited edition, $79.99).
WANDERING LUMINATIONS: THE ART OF TARA MCPHERSON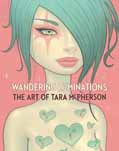 Tara McPherson (W)
The chaotic wonders of science, mythology and the power of the feminine form are at the core of this stunning art collection. Wandering Luminations showcases the artist's most recent and ambitious creations from that solo exhibition, as well as works from her I Know It By Heart and Supernova series of paintings.
136 pages, $29.99, in stores on May 15.
THE WHISPERING DARK TP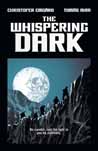 Christofer Emgård (W) and Tomás Aira (P/I/C/Cover)
An army pilot confronts a supernatural horror in this thriller in the tradition of Lovecraft's At the Mountains of Madness and Coppola's Apocalypse Now! Hannah Vance believed her faith in God could survive anything. But when her helicopter is shot down behind enemy lines, she will fight and kill on an ever more savage battlefield, desperate for a way home. On the horizon, an evil waits for her–and freedom, of a sort.
88 pages, $17.99, in stores on May 15.
William Gibson (W), Johnnie Christmas (W/A/Cover), Tamra Bonvillain (C), and Christian Ward (Variant Cover)
In this action-packed conclusion, all hell breaks loose for the crew of the Sulaco as it turns out the xenomorph isn't the only monstrous threat. In a race against time our heroes have to fight their way off the ship before they are picked off one by one.
Based on the original Alien 3 screenplay by Neuromancer's William Gibson! Featuring some of the most famous characters in the Alien film canon: Hicks, Bishop, Newt, and Ripley!
32 pages, $3.99, in stores on March 13.
THE WITCHER: OF FLESH AND FLAME #4
Aleksandra Motyka (W) and Marianna Strychowska (P/I/Cover)
Searching for a way to save Geralt from death at the hands of the Ofieri for a crime he did not commit, Dandelion attempts to resolve the conflict in his own mischievous way. Meanwhile, while Radeyah begins to assume that she is safe, there are unforeseen consequences for her actions waiting just around the corner to strike.
32 pages, $3.99, in stores on March 13.
Curt Pires (W), Antonio Fuso (P/I), Stefano Simeone (C), Antonio Fuso (Cover), and Gabriele Dell'Otto (Variant cover)
Once upon a time in Los Angeles . . . Wyrd goes on a bender with the ghost of a dead celebrity. A serial killer is on the loose. It's supposed to be his day off, but Wyrd has to solve the case anyway. Also: The secret history of Wyrd's powers!
32 pages, $3.99, in stores on March 27.
Source : www.comicscontinuum.com