MARVEL COMICS FOR AUGUST
DONNY CATES (W), RYAN STEGMAN (A/C) Variant Cover by ARTGERM (Virgin Version Also Available) Action Figure Variant Cover by JOHN TYLER CHRISTOPHER Variant Cover by RON LIM Variant Cover by NICK BRADSHAW Codex Variant Cover by ADI GRANOV Connecting Variant Cover by TBA Cult of Carnage Variant Cover by GABRIELLE DELL'OTTO Hidden Gem Variant Cover by MARK BAGLEY Party Variant Cover by MIKE DEODATO (B&W Version Also Available) Premiere Variant Cover by RYAN STEGMAN Young Guns Variant Cover by AARON KUDER Blank Variant Cover Also Available
After turning Venom's world upside down a year ago, DONNY CATES and RYAN STEGMAN are about to put the Sinister Symbiote through hell again, only this time CARNAGE has come calling, and everyone who's ever worn a symbiote is dead in his sights! He's skirted the periphery of the Marvel Universe for months, but Cletus Kasady at last stands poised to make his grand return to New York in a blistering 60-PAGE story… and he wants to paint the town red!
72 pages, $7.99.
DONNY CATES (W), RYAN STEGMAN (A/C) Action Figure Variant Cover by JOHN TYLER CHRISTOPHER Variant Cover by RON LIM Codex Variant Cover by MARCOS MARTIN Connecting Variant Cover by TBA Cult of Carnage Variant Cover by KRIS ANKA Young Guns Variant Cover by MARCO CHECCHETTO
After the terrifying conclusion of ABSOLUTE CARNAGE #1, a new player is on the board, and it's NOT who you'd expect!
Barely able to escape with their lives, SPIDER-MAN and VENOM have no choice but to drag a slew of other heroes into Carnage's crosshairs.
Worse yet, Carnage's rampage through New York City claims an unexpected piece of collateral damagecand there's NOTHING Venom or anyone can do to stop it!
40 pages, $4.99.
SPIDER-MAN: THE MANY HOSTS OF CARNAGE TPB
Written by DAVID MICHELINIE, TOM DEFALCO, HOWARD MACKIE, TODD DEZAGO, ZEB WELLS, KEVIN SHINICK, CULLEN BUNN & DAN SLOTT Penciled by MARK BAGLEY, JOE BENNETT, JOHN ROMITA JR., SAL BUSCEMA, CLAYTON CRAIN, STEPHEN SEGOVIA, KIM JACINTO, STUART IMMONEN, HUMBERTO RAMOS & MORE Cover by MARK BAGLEY
A whole host of hosts! Serial killer Cletus Kasady isn't the only one who's bonded with Venom's sadistic offspring, Carnage – and they're all here! First, Jonah's son John Jameson succumbs to the symbiote until Ben Reilly offers a more tempting meal – becoming Spider-Carnage! But the Silver Surfer may prove the most appetizing host yet! Dr. Tanis Nieves takes a turn then joins the fight against Kasady when he transforms a whole town into Carnage, U.S.A.! Even the Avengers fall prey to symbiosis – but who will be the Superior Carnage? Karl Malus? The Wizard? Or Norman Osborn, whose perverse partnership transforms him into the Red Goblin! Collecting AMAZING SPIDER-MAN (1963) #361, #410 and #431, SPIDER-MAN (1990) #67, SPECTACULAR SPIDER-MAN (1976) #233, CARNAGE (2010) #3, CARNAGE USA #1-5, SUPERIOR CARNAGE #3-5 and ANNUAL #1 and AMAZING SPIDER-MAN (2015) #798-800.
480 pages, $39.99.
VENOM #17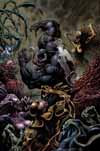 DONNY CATES (W), IBAN COELLO (A) , cover by KYLE HOTZ Bring on the Bad Guys Variant Cover by SUNGHAN YUNE
ABSOLUTE CARNAGE TIE-IN!
With CARNAGE on the loose, VENOM must protect his son Dylan – at all costs!
But as longtime Venomaniacs know, VENOM AND CARNAGE aren't the only symbiotes loose in New York!
32 pages, $3.99.
ABSOLUTE CARNAGE VS. DEADPOOL #1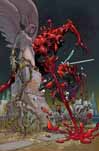 FRANK TIERI (W), MARCELO FERREIRA (A) , cover by TYLER KIRKHAM Variant Cover by DAN PANOSIAN Variant Cover by PASQUAL FERRY (Virgin Version Also Available)
LET'S GET CRAZY!
At long last, Deadpool is ready to get his head straight and checks himself into Ravencroft Institute.
Unfortunately, there's another new arrival: CARNAGE! But I don't think he's here for a group therapy sessionc
Madness and mayhem abound in the can't-miss showdown of the year!
32 pages, $3.99.
ABSOLUTE CARNAGE: LETHAL PROTECTORS #1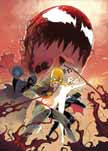 FRANK TIERI (W), Alberto Jimenez Alburquerque (A), cover BY BENGAL Codex Variant Cover by YASMINE PUTRI Connecting Variant Cover by GREG SMALLWOOD
THE CULT OF CARNAGE COMES TO NEW YORK CITY! When he was last seen, John Jameson was being recovered from the scene of a massacre in Doverton, Colorado, by Misty Knight. Since then, they've both been MIA. So how, then, are they the only two people poised to prevent chaos as a mysterious foe of Spider-Man's is RESURRECTED in the basements of RAVENCROFT INSTITUTE FOR THE CRIMINALLY INSANE?!
32 pages, $3.99.
ABSOLUTE CARNAGE: MILES MORALES #1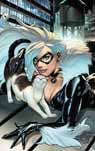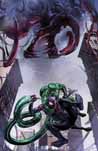 SALADIN AHMED (W), Federico Vincentini (A) Cover by CLAYTON CRAIN Codex Variant Cover by EMA LUPACCHINO Connecting Variant Cover by DAVID NAKAYAMA Variant Cover by TBA (Virgin Version Also Available) Young Guns Variant Cover by JAVIER GARRON
TARGET: SCORPION! It's business as usual for Miles Morales as he finds himself squaring off with Mac Gargan, A.K.A. THE SCORPION! But as a cult of Carnage's bloodthirsty acolytes swarms New York, Miles will learn the hard way that Scorpion has a history with Venom and the other symbiotes of the Marvel Universe! If he can survive this issue, that is.
32 pages, $3.99.
CULLEN BUNN (W), GERARDO SANDOVAL (A/C) Codex Variant Cover by MIKE ALLRED Connecting Variant Cover BY MARK BAGLEY VARIANT COVER BY RYAN BROWN (VIRGIN VERSION ALSO AVAILABLE) Young Guns Variant Cover by RUSSELL DAUTERMAN
THE RETURN OF A CLASSIC SYMBIOTEcAND IT'LL BE A SCREAM! Years ago, Patricia Robertson was unwillingly bonded to the clone of Venom that eventually became Mania, and she's been living in fear of symbiotes ever since. But she's also been living with a secret, and with the coming of Carnage, Patricia must take a stand – and will have no choice but to confront her demons head-on!
32 pages, $3.99.
ABSOLUTE CARNAGE: SEPARATION ANXIETY #1
CLAY CHAPMAN (W), BRIAN LEVEL (A), cover by PHILIP TAN Codex Variant Cover by DAVE JOHNSON Design Variant by Brian Level Variant Cover by TBA (Virgin Version Also Available)
HELLISH HORROR IN THE MIGHTY MARVEL MANNER! Since the conclusion of DEADPOOL VS. CARNAGE, four of the five LIFE FOUNDATION SYMBIOTES – Riot, Phage, Agony and Lasher – have been bonded to a stray dog, wandering the Midwest. But as Carnage descends on New York, its siblings will find it impossible to resist the siren song of KNULLc
40 pages, $4.99.
JONATHAN HICKMAN (W), PEPE LARRAZ (A/C) ISSUE #2 & #3 - Virgin Variant Covers by Pepe Larraz ISSUE #2 & #3 - FLOWER VARIANT COVERS BY SARA PICHELLI ISSUE #2 & #3 - DECADES VARIANT COVERS BY TBA ISSUE #2 & #3 - CONNECTING VARIANT COVERS BY YASMINE PUTRI & MAHMUD ASRAR ISSUE #2 & #3 - YOUNG VARIANT COVERS BY SKOTTIE YOUNG ISSUE #2 & #3 - ACTION FIGURE VARIANT COVERS BY JOHN TYLER CHRISTOPHER
Learn the truth about one of the X-Men's closest alliescand then begin the fight for the future of mutantkind! Superstar writer Jonathan Hickman (AVENGERS, SECRET WARS, FANTASTIC FOUR) continues reshaping the X-Men's world with Marvel Young Gun artist Pepe Larraz (EXTERMINATION, AVENGERS)!
40 pages, $4.99.
JONATHAN HICKMAN (W), R.B. SILVA (A/C) ISSUE #2 & #3 - Virgin Variant Covers by R.B. Silva ISSUE #2 & #3 - NEW CHARACTER VARIANT COVERS BY DUSTIN WEAVER ISSUE #2 & #3 - DECADES VARIANT COVERS BY TBA ISSUE #2 & #3 - Young Variant Covers by Skottie Young ISSUE #2 & #3 - Action Figure Variant Covers by John Tyler Christopher ISSUE #2 & #3 - CONNECTING VARIANT COVERS BY YASMINE PUTRI & MAHMUD ASRAR
As Xavier sows the seeds of the past, the X-Men's future blossoms into trouble for all mutantdom. Superstar writer Jonathan Hickman (NEW AVENGERS, INFINITY, FF) continues reshaping the X-Men's past, present and future with breakout artist R.B. Silva (UNCANNY X-MEN)!
40 pages, $4.99.
MARVEL COMICS #1000
JASON AARON KAREEM ABDUL-JABBAR DANIEL ACUNA SALADIN AHMED MICHAEL ALLRED KRIS ANKA KIA ASAMIYA JEN BARTEL JOE BENNETT NICK BRADSHAW DOUG BRAITHWAITE MARK BRIGHT ED BRISSON MARK BUCKINGHAM KURT BUSIEK JUANN CABAL CAFU JOHN CASSADAY JOSHUA CASSARA DONNY CATES JIM CHEUNG CHRIS CLAREMONT GERRY CONWAY PETER DAVID ALAN DAVIS KELLY SUE DECONNICK TOM DEFALCO MATTIA DE IULIS MIKE DEODATO GERRY DUGGAN STEVE EPTING AL EWING EVE L. EWING JORGE FORNeS RON FRENZ NEIL GAIMAN RON GARNEY KIERON GILLEN PATRICK GLEASON GLEN DAVID GOLD ADAM F. GOLDBERG BUTCH GUICE GABRIEL HARDMAN JAMES HARREN ALLAN HEINBERG JONATHAN HICKMAN JOE HILL TINI HOWARD JAMES MONROE IGLEHART KATHRYN IMMONEN STUART IMMONEN J.J. KIRBY LEONARD KIRK IRENE KOH ADAM KUBERT DEREK LANDY PEPE LARRAZ SALVADOR LARROCA ERIK LARSEN JASON LATOUR JEFF LEMIRE ROB LIEFELD JEPH LOEB DAVID LOPEZ PHIL LORD DAVID MANDEL MARCOS MARTIN OSCAR MARTIN ED MCGUINNESS STEVE MCNIVEN PACO MEDINA BRAD MELTZER CHRISTOPHER MILLER TAKESHI MIYAZAWA CHRIS MOONEYHAM RYAN NORTH PHIL NOTO RAYMOND OBSTFELD CARLOS PACHECO GREG PAK GORAN PARLOV GEORGE PeREZ PRIEST JOE QUESADA ROD REIS JASON REYNOLDS ADAM RICHES EDUARDO RISSO JAVIER RODRIGUEZ LEONARDO ROMERO MATTHEW ROSENBERG ALEX ROSS RAINBOW ROWELL STEVE RUDE JESUS SAIZ TIM SALE CHRIS SAMNEE GEOFF SHAW GAIL SIMONE WALTER SIMONSON DAN SLOTT CORY SMITH CHARLES SOULE CAMERON STEWART J. MICHAEL STRACZYNSKI TABOO TOM TAYLOR JULIAN TOTINO TEDESCO ROY THOMAS KELLY THOMPSON JEFFREY VEREGGE MARK WAID DAVID F. WALKER CHRISTIAN WARD DUSTIN WEAVER CHRIS WESTON TOBY WHITHOUSE JEREMY WHITLEY LEINIL FRANCIS YU CHIP ZDARSKY PATCH ZIRCHER JIM ZUB & MANY MORE!
WRAPAROUND VARIANT COVER BY JOE QUESADA WRAPAROUND BLACK-AND-WHITE VARIANT COVER BY JOE QUESADA VARIANT COVER BY GABRIELE DELL'OTTO VARIANT COVER BY INHYUK LEE VARIANT COVER BY J. SCOTT CAMPBELL VARIANT COVER BY ED MCGUINNESS COLLAGE VARIANT BY MR. GARCIN 40s VARIANT COVER BY MARK BROOKS 60s VARIANT COVER BY MIKE ALLRED 70s VARIANT COVER BY GREG SMALLWOOD 80s VARIANT COVER BY JULIAN TOTINO TEDESCO 90s VARIANT COVER BY RON LIM 00s VARIANT BY MARK BAGLEY DECADE VARIANT BY KAARE ANDREWS VARIANT COVER BY CLAYTON CRAIN VARIANT COVER BY JEN BARTEL VARIANT COVER BY SKOTTIE YOUNG VARIANT COVER BY GREG HILDEBRANDT HIDDEN GEM VARIANT COVER BY GEORGE PEREZ HIDDEN GEM VARIANT COVER BY STEVE DITKO
THE GREATEST TALENT EVER ASSEMBLED FOR ONE STORY! THIS IS THE BIG ONE! In celebration of Marvel's 80th Anniversary, we have gathered together the greatest array of talent ever to be assembled between the covers of a single comic book! Names from the past, from the present, and even the future! Every page is filled with all-new work from this cavalcade of comic book luminaries! There is a mystery that threads throughout the Marvel Universe – one that has its origins in MARVEL COMICS #1 and which unites a disparate array of heroes and villains throughout the decades! What is the Eternity Mask, and who is responsible for the conspiracy to keep it hidden? And what new player will make their startling debut as these secrets are peeled away? Featuring the entirety of the Marvel Universe of characters!
96 pages, $9.99.
FANTASTIC FOUR: 4 YANCY STREET #1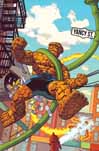 GERRY DUGGAN (W), GREG SMALLWOOD (A/C) Variant Cover by Stonehouse Hidden Gem Variant Cover by Jack Kirby
The first of a series of regular essential releases expanding on the ongoing legend of the Fantastic Four and their world!
The FF are now living on Yancy Street, but not all of their neighbors are happy about that.
The Thing investigates a nasty piece of vandalism that conjures up painful old memories as he takes a trip down memory lane through the Lower East Side and it's made all the more dangerous bycTHE TERRIBLE TRIO!
40 pages, $4.99.
SILVER SURFER: THE PRODIGAL SUN #1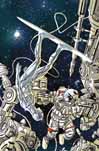 PETER DAVID (W), FRANCESCO MANNA (A) Cover by MICO SUAYAN Variant Cover by RON GARNEY
CHAPTER 2 OF 3! Continuing Prodigal's journey home from FANTASTIC FOUR: THE PRODIGAL SUN #1, the one individual who can aid him in accomplishing it is the Silver Surfer. But Prodigal has a history with the Surfer. Witness that now as we see the Surfer, back when he was still the herald to Galactus, as Prodigal battles him to prevent Galactus from destroying an entire world because of his unending appetite.
40 pages, $4.99.
SEANAN MCGUIRE (W), TAKESHI MIYAZAWA (A) Cover by JORGE MOLINA Variant Cover by Joe Quesada Variant Cover by TBA
GWEN STACY MAKES HER WAY TO THE MARVEL UNIVERSE!
With a cloud of infamy hanging over her head on Earth-65, GWEN STACY now travels to Earth-616 for super hero actioncand school?!
The newest student at ESU is about to get a crash course in multiversity as she splits her time between the world she loves and the world she's just getting to know!
But what devious villain has eyes on Gwen's travels?
Is Gwen ready for what comes next?
32 pages, $3.99.
LEAH WILLIAMS (W), DAVID BALDEON (A) COVER BY TERRY DODSON VARIANT COVER BY CHRIS BACHALO VARIANT COVER BY EMA LUPACCHINO VARIANT COVER BY GURIHIRU VARIANT COVER BY LOGAN LUBERA VARIANT COVER BY AMANDA CONNER
POOL'S OUT FOR SUMMER!
That's right – everyone's favorite comics-fan-turned-comics character is back, and this time, she's playing for keeps! Gwen Poole is desperate not to disappear into comic book limbo, so she's going to make an impact on the Marvel Universe! First up: Unmask Spider-Man! And heck, maybe see if she can get some real super-powers while she's at it!
32 pages, $3.99.
MARVEL MONSTERS #1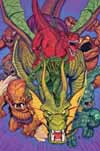 CULLEN BUNN (W), SCOTT HEPBURN, SUPERLOG, BECKY CLOONAN, GERARDO ZAFFINO & MORE! (A) Cover by NICK BRADSHAW Variant Cover by TBA
Someone is doing terrible things to the Marvel Monsters, and only Kid Kaiju can stop it! But that's not all! A murderers' row of artists like Becky Cloonan, Gerardo Zaffino and others are on hand to provide awesome monster splash pages, accompanied by cross sections from superstar artist Superlog! It's the big, bold, beautiful celebration of all things Monstrously Marvel that you won't want to miss!
40 pages, $4.99.
GREG PAK & JEFF PARKER (W), GANG HYUK LIM & CARLO PAGULAYAN (A) Cover by JUNG-GEUN YOON VARIANT COVER BY CARLO PAGULAYAN Variant Cover by SKOTTIE YOUNG Variant Cover by MICO SUAYAN Wave Variant Cover by LEINIL FRANICS YU
PROTECTING EVERY CORNER OF THE MARVEL U.! By popular demand, ATLAS debut in their own series as AMADEUS CHO, SILK, SHANG-CHI, WAVE, JIMMY WOO and all your favorites defend the cross-Asian portal city of Pan against the science-magic threat of one of Marvel's classic villains! Classic science-magic super hero fun combined with young and old heroes from multiple lands clashing with one another, fighting monsters and maybe saving the world along the way! And who is ISAAC IKEDA, the Protector of Pan? PLUS: Where are the original AGENTS OF ATLAS? Namora, M-11, Gorilla Man and Marvel Boy in an all-new top-secret mission!
40 pages, $4.99.
MAJOR X #0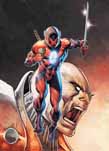 Rob Liefeld with Eric Stephenson (W), Rob Liefeld (A/C) Sketch Variant Cover by Rob Liefeld
Representing the classic Wolverine (1988) #154-155 with an all-new Major X frame short story written & drawn by Rob Liefeld! Deadpool accepts a hit from a mysterious group of overzealous techies called the Watchtower. His intended target? Wolverine! There's a bounty on Logan's head, and Deadpool plans to collect! But will the Watchtower prove too morally questionable for even the Merc? The beginnings of the hit Major X series can be found in these classic stories!
72 pages, $4.99.
FUTURE FOUNDATION #1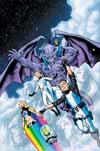 JEREMY WHITLEY (W), WILL ROBSON (A), cover by CARLOS PACHECO Variant cover by TAKESHI MIYAZAWA VARIANT COVER BY NICK BRADSHAW Action Figure Variant Cover by JOHN TYLER CHRISTOPHER
A BRAND-NEW SERIES STRAIGHT FROM THE PAGES OF FANTASTIC FOUR! When the Richards family is called back to Earth to be the Fantastic Four again, they left behind the Future Foundation – a think tank of the most brilliant young minds in the universe – with one mission: to find the pieces of and rebuild their friend Molecule Man. But that's proved harder than imagined as this crew of young geniuses, Atlanteans, Mutants, Moloids and androids have run into every problem in the Multiverse. Now, with the leadership of Alex and Julie Power and a little extra firepower from guest professor Yondu Udonta, the team will undergo their most dangerous mission yet – a PRISON BREAK! Jeremy Whitley (UNSTOPPABLE WASP) and Will Robson (GREAT LAKES AVENGERS; Spawn) take the Future Foundation on a heart-pounding journey across time and space!
32 pages, $3.99.
INVADERS #8
CHIP ZDARSKY (W) CARLOS MAGNO & BUTCH GUICE (A) Cover by BUTCH GUICE
DEAD IN THE WATER, PART TWO! How did NAMOR change the world? All is finally revealed here as the WINTER SOLDIER tracks down the world's greatest threat! Meanwhile, the TORCH's life changes FOREVER and CAPTAIN AMERICA deals with the fallout as ROXXON targets ATLANTIS!
32 pages, $3.99.
CHAMPIONS #8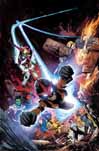 JIM ZUB (W), STEVEN CUMMINGS (A) Cover by KIM JACINTO
Fear, doubt, and deceptioncThe Champions' ideals are about to be tested, and not everyone will make the grade.
Plus, the return of the Freelancers and the fate of Sam Alexander!
32 pages, $3.99.
GERRY DUGGAN (W), MIKE DEODATO JR. (A) Cover by DAVID FINCH Variant Cover by SIMONE BIANCHI
The one evil wizard to rule them all, Kulan Gath has succeeded in summoning an ancient evilcand he's already hard at work on his next terrible plan.
Conan swings his savage symbiotic sword against the forces of darknessc
cand Frank Castle has the worst day of his life. (If you don't count that day in the park.)
The Savage Avengers are fighting to save YOU!
32 pages, $3.99.
LOUISE SIMONSON (W), JUNE BRIGMAN & GURIHURI (A) COVER BY JUNE BRIGMAN Variant Cover by ELSA CHARRETIER Variant Cover BY LOGAN LUBERA
For more than 60 issues, Louise Simonson and June Brigman brought a light and youthfulness to Marvel Comics that had rarely been seen before – or since. Alex, Julie, Katie and Jack Power – four ordinary children granted incredible alien abilities – soared into our hearts with amazing adventures from the Morlocks' sewers to the depths of space. Now Louise and June return for a blast into the past – with a bonus helping of Wolverine and Kitty Pryde! When the Brood crash a Lila Cheney concert, Power Pack jumps into action. But can they fight past their own anxieties – and each other – fast enough to drive off the invasion? Plus: Fan-favorite artist Gurihuri teams up with Louise Simonson for the first time in a special short story!
49 pages, $4.99.
TONY STARK: IRON MAN #15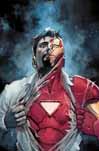 DAN SLOTT & JIM ZUB (W), VALERIO SCHITI (A) , cover by Rod Reis Bring On The Bad Guys Variant Cover by Mark Brooks
Reality is in the eye of the beholder, as Tony Stark questions his humanityc while Jocasta is making the choice to leave her robotic body behind and upgrade to biological parts. A turning point is coming to the Marvel Universe as robotic and A.I. rights are being threatened in America. Guest starring the Vision. And featuring the return of one of the Avengers greatest threats!
32 pages, $3.99.
THOR #16
JASON AARON (W), MIKE DEL MUNDO (A) >Wraparound Cover by MIKE DEL MUNDO
ALL-NEW WORLD FOR THE GOD OF THUNDER! Thor has disappeared! That's all we can say without spoiling the epic, Midgard-shattering conclusion of WAR OF THE REALMS – but trust us, you won't want to miss this issue, which is the kickoff of Jason Aaron's final Thor story!
32 pages, $3.99.
JASON AARON (W), STEFANO CASELLI (A/C) MARVELS 25TH VARIANT COVER BY ALEX ROSS Bring on the Bad Guys Variant Cover by MIKE MCKONE
AVENGERS MOUNTAIN: POSSESSED as CHALLENGE OF THE GHOST RIDERS continues! It's Ghost Rider vs. Ghost Rider in a wild race through hell, while the Avengers have to fight for their lives against their own Celestial headquarters, which is now possessed by a rather shocking, rather murderous hell-damned soul!
32 pages, $3.99.
IMMORTAL HULK DIRECTOR'S CUT #1 & 2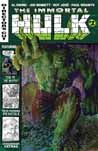 AL EWING (W), JOE BENNETT (A), cover by ALEX ROSS
The horror has a name – and now it is unleashed in full graphic detail! You'd never notice the man. He doesn't like to be noticed. He's quiet. Calm. Never complains. If someone were to walk up and shoot him in the head…all he'd do is die. Until night falls. And someone else gets up again. The man's name is Banner. The horror is the Immortal Hulk. And trouble has a way of finding them both! As reporter Jackie McGee tries to put together the pieces, Banner treads a lonely path from town to town – unearthing murder, mystery and tragedy as he goes. And what Banner discovers, the Hulk smashes! The critically acclaimed reinvention of one of Marvel's biggest icons is re-presented in Director's Cut form, complete with Joe Bennett's savage pencils and more incredible bonus features!
#1, 72 pages, $5.99; #2, 56 pages, $4.99.
AL EWING (W), JOE BENNETT (A) , cover by ALEX ROSS Bring on the Bad Guys Variant Cover by RYAN BROWN
Shadow Base has one goal: to stop the monsters, the forces of chaos - And give their power to men of order.
But the monsters have goals of their own. And now they're working together.
RICK JONES remembers everythingc and you wouldn't like him when he's angry.
32 pages, $3.99.
CAPTAIN AMERICA #13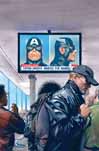 TA-NEHISI COATES (W), JASON MASTERS (A) Cover by ALEX ROSS Bring on the Bad Guys Variant Cover by PATCH ZIRCHER
"THE LEGEND OF STEVE" BEGINS! On the run from the law and pursued by a dogged Nick Fury, Steve Rogers and the Daughters of Liberty begin to take the fight back to the Power Elite and their insidious minions! First up, it's a trip to the border with the White Tiger to uncover the secrets behind the group known only as THEM!
32 pages, $3.99.
SYMBIOTE SPIDER-MAN #5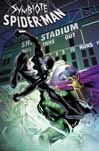 PETER DAVID (W), GREG LAND (A/C)
The culmination of Peter David and Greg Land's blockbuster series!
MYSTERIO makes his final play for the symbiote!
And is this the beginning of the end for Spidey and BLACK CAT?
32 pages, $3.99.
AMAZING SPIDER-MAN #27
NICK SPENCER (W), KEV WALKER (A) , cover by RYAN OTTLEY
Bring on the Bad Guys Variant Cover by WOO CHUL LEE
There is a new Sinister Syndicate!
Beetle, Electro, Lady Octopus, Scorpia and White Rabbit have come together for one reason: TO HUNT BOOMERANG!
Spidey knew having Boomerang as a roommate would come back to bite him, but not like this.
32 pages, $3.99.
AMAZING SPIDER-MAN #28
NICK SPENCER (W), KEV WALKER (A) , cover by RYAN OTTLEY
RULE OF THUMB: Don't tick off Wilson Fisk, A.K.A. Mayor of NYC, A.K.A. FORMER ("Former"?) Kingpin of Crime.
Sadly, Fred Myers (A.K.A. Boomerang) was never good with rules.
Spider-Man is caught in the middle of this mess – and that thing that must also come with great power won't let him just walk away.
32 pages, $3.99.
MARVEL'S SPIDER-MAN: VELOCITY #1
DENNIS "HOPELESS" HALLUM (W), EMILIO LAISO (A) Cover by SKAN Variant Cover by ADI GRANOV Variant Cover by GABRIELE DELL'OTTO Retro Game Variant Cover by MATTHEW WAITE
THE FIRST ALL-ORIGINAL STORY SET IN THE GAMERVERSE STARTS HERE! Dennis "Hopeless" Hallum continues the saga of the spectacular SPIDER-MAN with an ALL-NEW story set in the Gamerverse! How and why did PETER PARKER build the armored VELOCITY SUIT seen in the Marvel's Spider-Man video game? Find out here! After the events of CITY AT WAR, SPIDER-MAN continues to balance his colliding worlds as he attempts to protect New York City against super villains like SWARM, while reporter MARY JANE WATSON delves deep into an investigation with legendary Daily Bugle journalist BEN URICH. Learn the never-before-told backstory behind the popular VELOCITY SUIT as unexplainable occurrences bedevil the city and our heroes come face-to-face withca poltergeist?! Illustrated by Emilio Laiso (CHAMPIONS, STAR WARS: DOCTOR APHRA), with eye-popping covers by the inimitable SKAN, you won't want to miss a panel of the first all-original story following up the worldwide hit video game!
32 pages, $3.99.
MARVEL'S SPIDER-MAN: CITY AT WAR #6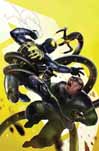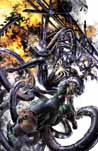 DENNIS "HOPELESS" HALLUM (W), MICHELE BANDINI (A) Cover by CLAYTON CRAIN Variant Cover by DAVID NAKAYAMA Variant Cover by TIM TSANG
SPIDER-MAN VS. DOC OCK – THE FINAL SHOWDOWN!
SPIDER-MAN faces his emotionally and physically devastating Boss Battle as the student faces his former teacher, DOCTOR OCTOPUS!
Even equipped with his new ANTI-OCK suit, will the wall-crawler have what it takes to stop his former mentor's mad scheme?
And with the lives of NORMAN OSBORN, MARY JANE WATSON and Peter's AUNT MAY on the line, will he be able to save them all?
PLUS: Another behind-the-scenes look at the blockbuster video game!
32 pages, $3.99.
BLACK CAT #3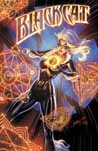 JED MACKAY (W), TRAVEL FOREMAN (A) Cover by J. SCOTT CAMPBELL (VIRGIN VERSION ALSO AVAILABLE) Bring on the Bad Guys Variant Cover by INHYUK LEE Variant Cover by Jen Bartel Variant Cover by FRANK CHO
Surprising no one, Black Cat's heist of Doctor Strange's Sanctum Sanctorum has gone horribly wrong.
Felicia and her crew are under attack in a place where any wrong turn or opened door means certain death.
It would take an insane amount of luck to get out alive. How much luck would it take to get out alive with the loot?
32 pages, $3.99.
AMAZING SPIDER-MAN: VENOM 3D #1 (POLYBAGGED)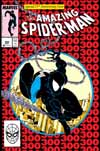 Written by DAVID MICHELINIE, Penciled by TODD MCFARLANE Cover by TODD MCFARLANE
Spider-Man's first encounter with his deadliest foe leaps off the page like never before! The lethal Venom looks a lot like Spidey's black costume – only bigger, stronger and with a killer smile! Worse still, thanks to the symbiotic suit, Eddie Brock knows all of Peter Parker's secrets! Venom has already terrorized Mary Jane – so it's just a matter of time before he comes face-to-face with Spidey. And Eddie knows just the right place to battle the wall-crawler! Can Peter figure out a way to survive? And if he does, maybe it's time to go back to a more friendly neighborhood outfit! It's one of the greatest issues of David Michelinie and Todd McFarlane's fan-favorite run, with the superstar artist's stunning pages presented for the first time in eye-popping 3D! Reprinting AMAZING SPIDER-MAN (1963) #300.
48 pages, $7.99.
MILES MORALES: SPIDER-MAN #9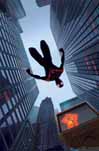 SALADIN AHMED (W), JAVIER GARRON (A) Cover by PATRICK O'KEEFE
If Miles is going to escape this new villain, their shadowy masters and diabolical tests, he'll need help!
Good thing his dad's a former Agent of S.H.I.E.L.D.! And there's no price Jeff wouldn't pay to get his son back.
But the trade may come back to haunt them, as one of the most formidable foes Miles has EVER faced RETURNS!
Featuring the last of a series of covers by Into the Spider-Verse art director Patrick O'Keefe!
32 pages, $3.99.
SUPERIOR SPIDER-MAN #10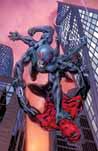 CHRISTOS GAGE (W), MIKE HAWTHORNE (A/C)
Otto Octavius is the Superior Spider-Man, yes?
Norman Osborn, the Spider-Man of Earth-44145 you met in SPIDER-GEDDON, begs to differcand has some very creative ways to prove his superiority.
The least predictable comic on the stands finds even more ways to surprise you AND Otto.
32 pages, $3.99.
SPIDER-MAN: LIFE STORY #6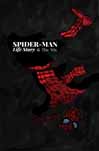 CHIP ZDARSKY (W), MARK BAGLEY (A) , cover by CHIP ZDARSKY Variant Cover by PAUL POPE
THE REAL-TIME LIFE STORY OF SPIDER-MAN CONCLUDES! The year is 2019, and the 72-year-old web-slinger is about to embark on his final adventure! Will the end of Spider-Man's life story mean the end of his life?
40 pages, $4.99.
FRIENDLY NEIGHBORHOOD SPIDER-MAN #10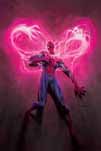 TOM TAYLOR (W), TBA (A) Cover by ANDREW C. ROBINSON Bring on the Bad Guys
The climactic end of arc 2 puts Spider-Man face to face with a villain who's been secretly plaguing the Marvel Universe since WWII!
This villain weaponizes pain and uses Spider-Man's painful history to threaten the Web-Slinger like never before!
32 pages, $3.99.
FRIENDLY NEIGHBORHOOD SPIDER-MAN #11
TOM TAYLOR (W), TBA (A) Cover by ANDREW C. ROBINSON
All the threads laid down since #1 come together in a way that you'll never see coming!
The Rumor, Under-York, & [CLASSIFIED] come colliding together all while May and Peter deal with her condition!
32 pages, $3.99.
SENSATIONAL SPIDER-MAN: SELF-IMPROVEMENT #1
PETER DAVID WITH RANDY SCHUELLER & TOM DEFALCO (W) RICK LEONARDI & RON FRENZ (A) Cover by MARK BAGLEY
In honor of Marvel's 80th Anniversary, we've uncovered a hidden gem!
Fan Randy Scheuller submitted an idea of Spider-Man donning a black suit before SECRET WARS, but his story was never printed.
So we tasked SPIDER-MAN legends PETER DAVID and RICK LEONARDI with bringing it into the light!
Then read a story by two of the creators who told the first printed stories of the black costume, TOM DEFALCO and RON FRENZ!
40 pages, $4.99.
TINI HOWARD (W), ARIEL OLIVETTI (A) Cover by JEFF DEKAL Variant Cover by JUNGGEUN YOON
Mutiny aboard Zero Sanctuary!
As Butcher Squadron launches a rebellion against the Mad Titan, will Thanos be able to quell their revolt?
Or will he have to turn their space station into a bloodbath in order to hold onto power?
32 pages, $3.99.
SHE-HULK ANNUAL #1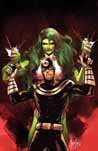 ALEXANDRA PETRI (W), ANDY MACDONALD (A) , cover by MIRKA ANDOLFO Connecting Variant by John Tyler Christopher
ACTS OF EVIL!
Bullseye being hired for an assassination? Just another Tuesday. But when he decides to pin it on She-Hulk? Bad idea.
Strap in as everyone's favorite lawyer-slash-Hulk, Jennifer Walters, takes on the mad marksman in a classic case of character defamationcwith a heaping helping of SMASH.
Plus: Robots! Why? Well, you'll just have to wait and seec
40 pages, $4.99.
DEADPOOL ANNUAL #1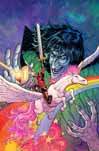 Dana Schwartz (W), Reilly Brown (A) , cover by Aaron Kuder Connecting Variant Cover by John Tyler Christopher
ACTS OF EVIL!
Eight-year-old Peter Quincy is willing to pay seven dollars to the person who can kill his bad dreams, and the Merc with a Mouth is on the case! But if Deadpool wants to earn that sweet, sweet paper, he's going to have to throw down with Nightmare himself!
40 pages, $4.99.
SWORD MASTER #2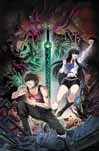 SHUIZHU & GREG PAK (W), GUNJI & Ario Anindito (A) Cover by GUNJI VARIANT by Woo Cheol
WHO'S YOUR MASTER NOW?
SWORD MASTER'S origin story continues as he battles a demon from beyond – and awakens his black blade for the first time!
But will the awakened sword prove more bloodthirsty than the demons themselves?
And in our second story, SHANG-CHI and LIN LIE team up to search for Lin's father. But Lin's rashness and Shang-Chi's suspicion of all things magic set the stage for doom!
40 pages, $4.99.
AERO #2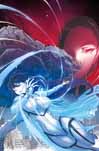 ZHOU LIEFEN & GREG PAK (W), KENG & POP MHAN (A) Cover by KENG Variant Cover by COAX
TEARS IN THE WIND!
When she's not fighting mysterious giant golems with her wind powers, AERO is the Shanghai-based architect LEI LING, who sometimes just wants to have dinner with her boyfriend in peace.
But when her boyfriend springs a surprise, Ling discovers that her civilian life might be as perilous as her super hero life!
Meanwhile, in our second story, AERO and WAVE test the limits of their water and air powers – and begin to unravel the mystery of the strange ties that bind them.
40 pages, $4.99.
COSMIC GHOST RIDER DESTROYS MARVEL HISTORY #6
PAUL SCHEER & NICK GIOVANNETTI (W), TODD NAUCK (A) COVER BY Gerardo Zaffino Variant Cover by Kim Jacinto
The aftermath of Frank Castle's fateful clash with the mob! As the smoke clears, only one family is left standingcbut can Frank live with the changes he's made to his own history?
And more importantly, can the timestream?
Find out in this epic conclusion!
32 pages, $3.99.
SILVER SURFER: BLACK #3
DONNY CATES (W), TRADD MOORE (A/C) Variant Cover by Ron Lim Variant Cover by Bengal
The Surfer's power is fading!
Is this the end of Norrin Radd as the all-consuming darkness descends upon him?
Or will help come in the form of an unexpected ally?
32 pages, $3.99.
FEARLESS #2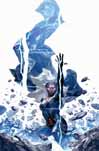 SEANAN MCGUIRE, KARLA PACHECO & MORE (W) CLAIRE ROE & MORE (A) Cover by YASMINE PUTRI Connecting Variant Cover by JENNY FRISON
CELEBRATE THE WOMEN OF MARVEL WITH ALL-NEW STORIES! First, a star-studded adventure by Hugo-nominated writer Seanan McGuire! For Captain Marvel of the Avengers, Invisible Woman of the Fantastic Four and Storm of the X-Men, a seemingly simple day at a leadership camp for girls is turning out to be MUCH more complicated – and dangerous! – than they'd bargained for. Then, GWENPOOL, PUNISHER and Rick and Morty veteran Karla Pacheco dives into the dangerous world of Night Nurse! And don't miss your dose of Herstory with profiles on classic and contemporary creators!
40 pages, $4.99.
CAPTAIN MARVEL #9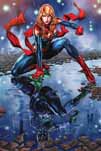 KELLY THOMPSON (W), CARMEN CARNERO (a) Cover by MARK BROOKS Bring on the Bad Guys Variant Cover by TBA
A STAR RISES, ANOTHER FALLS! Being Captain Marvel has been the greatest joy of Carol Danvers' life. But a new hero is rising to the limelight – just as Carol's own powers begin to fail her. With everyone now believing she's a Kree traitor, Carol can't help but wondercdoes the world even need Captain Marvel?
32 pages, $3.99.
GUARDIANS OF THE GALAXY #8
DONNY CATES (W), CORY SMITH (A) , cover by Mike Henderson Bring on the Bad Guys Variant Cover by TBA
THE DEATH OF ROCKET! The death of Rocket continues here in "FAITHLESS" Part 2
Rocket Raccoon is dying!
But when the Universal Church of Truth rises again, he may have no choice but to fight.
Being near death, and with only a few Guardians willing to stand beside himcthe odds aren't looking good.
32 pages, $3.99.
HISTORY OF THE MARVEL UNIVERSE #2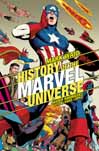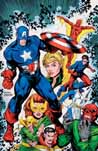 MARK WAID (W), JAVIER RODRIGUEZ (A) , cover by STEVE MCNIVEN Variant Cover by JAVIER RODRIGUEZ
From the dawn of the 20th century to the first meeting of Mr. Fantastic and Doctor Doom, learn the secrets of Marvel's history! Who was John Steele? Which Western gunslinger helped inspire the first Heroic Age? All this and more – revealed!
32 pages, $4.99.
OLD MAN QUILL #8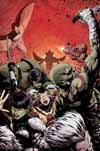 ETHAN SACKS (W) IBRAIM ROBERSON (A) Cover by JOHN TYLER CHRISTOPHER
THE FATE OF THE GUARDIANS OF THE GALAXY!
The fallout from issue #7 takes the quest in an unexpected direction!
The GUARDIANS OF THE GALAXY face their final mission!
And what is the secret message Peter Quill would rather forget?
32 pages, $3.99.
MARVEL COMICS PRESENTS #8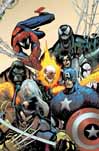 CHARLES SOULE, ETHAN SACKS & MORE (W) PAULO SIQUEIRA & MORE (A) Cover by ARTHUR ADAMS Variant cover by GERARDO SANDOVAL
The journey through Marvel history reaches the current decade as Wolverine's vigil takes a dark turn! Spider-Woman battles with disinformation on social media! And an all-new story featuring Korea's own super hero, White Fox!
40 pages, $4.99.
TA-NEHISI COATES (W), DANIEL ACUNA (A/C) Bring on the Bad Guys Variant Cover by RYAN BENJAMIN
THE INTERGALACTIC EMPIRE OF WAKANDA – THE BLACK PANTHER RETURNS TO EARTH! T'Challa secures a legendary victory against N'Jadaka and his Intergalactic Empire! At last, the king can return to his throne and the loved ones he left behind. But even at home, T'Challa isn't free from the Empire's long shadowc
32 pages, $3.99.
FANTASTIC FOUR #13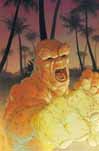 DAN SLOTT (W), SEAN IZAAKSE (A) , cover by ESAD RIBIC Bring on the Bad Guys Variant Cover by GERALD PAREL
The clock is ticking down. The moment is almost at hand. That do-or-die instant where Ben Grimm will either find the will to win – or be annihilated by the fighting-mad Immortal Hulk!
32 pages, $3.99.
MARK WAID (W), MATTIA DE IULIS (A) Cover by ADAM HUGHES Variant Cover by AMANDA CONNER
Susan Richards, the Invisible Woman, forms an unlikely – and uneasy – alliance with fellow spy the Black Widow to comb the alleys and palaces of Madripoor! They're searching for Sue Richards' first partner – but what they discover will shake Sue to the core and turn her mission upside down!
32 pages, $3.99.
DAREDEVIL #9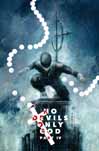 CHIP ZDARSKY (W) LALIT KUMAR SHARMA (A) Cover by JULIAN TOTINO TEDESCO
There's a new DAREDEVIL in town, and Matt Murdock has no idea who it is!
Neither does Cole North, the tough-as-nails detective who's been hot on the Guardian Devil's trail for weeks.
Can Matt Murdock truly live a life without Daredevil? Can Cole?
32 pages, $3.99.
DAREDEVIL #10
CHIP ZDARSKY (W) LALIT KUMAR SHARMA (A) Cover by JULIAN TOTINO TEDESCO Bring on the Bad Guys Variant Cover by JUNG-GEUN YOON
"NO DEVILS, ONLY GOD" CONCLUDES!
Matt Murdock comes face-to-face with the choices he's made.
Hell's Kitchen rises up to fill the void!
32 pages, $3.99.
DANIEL KIBBLESMITH (W), OSCAR BAZALDUA (A) COVER BY OZGUR YILDIRIM Variant Cover by ANDREA SORRENTINO Bring on the Bad Guys Variant Cover by DECLAN SHALVEY
ESCAPE FROM STARK UNLIMITED! Restless with his new duties after the War of the Realms, Loki seeks out the advice of the closest thing Earth has to a king – TONY STARK, THE INVINCIBLE IRON MAN! – Close enough, right? But it turns out old Shell-head isn't happy to see Loki on account of all that stuff he did. Now the God of Mischief/Stories/Evil/Chaos has to outsmart the cleverest man in Midgard or die (again) trying. Meanwhile, could Thor be hatching a mischievous plot of his own?
32 pages, $3.99.
JASON AARON & Al Ewing (W), CAFU (A) , cover by MAHMUD ASRAR Variant Cover by KIM JACINTO
INTRODUCING THE GOD OF THE KILL – BULLSEYE! The deadliest shot in the Marvel Universe just got his hands on the sword of a god! With the Asgardian weapon Dragonfang, Bullseye has the power to kill a god in a single stroke – and he's about to prove it. Jane Foster, the newly christened Valkyrie, must learn a hard lesson: Not every death can be prevented. Who is next on Bullseye's list – and what is the assassin really after?
32 pages, $3.99.
PUNISHER KILL KREW #2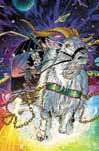 GERRY DUGGAN (W) JUAN FERREYRA (A) Cover by TONY MOORE
HAVE GOAT, WILL TRAVEL!
The Punisher stole Thor's goat and is traversing the Ten Realms on a mission of vengeance.
But the first stop iscCounter-Earth???
Frank's picked up some unlikely allies. Now if only he can keep them alivec
32 pages, $3.99.
DEATH'S HEAD #2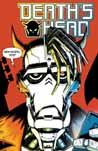 TINI HOWARD (W) KEI ZAMA (A) Cover by NICK ROCHE Connecting Variant Cover by JOHN MCCREA
RENEGADE UPGRADE! Billy Kaplan's been keeping a secret – and this time, there'll be no wishing away the consequences. What's a "younger," upgraded version of Death's Head doing in Wiccan and Hulkling's apartment?! Death's Head goes on a shooting spree for answers – but he just might find himself outmatched this time.
32 pages, $3.99.
THE PUNISHER #13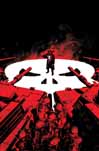 MATTHEW ROSENBERG (W), SZYMON KUDRANSKI (A) Cover by GREG SMALLWOOD
WAR IN THE STREETS!
Zemo's battle against the Punisher hits the streets of Manhattan!
It's all-out warcjust the way Frank likes it.
Someone's brought backup for Frank, but the Punisher doesn't play well with othersc
32 pages, $3.99.
MARVEL TEAM-UP #5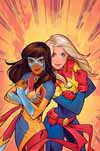 CLINT MCELROY (W) IG GUARA (A) Cover by ANNA RUD
Before Carol, there was Mar-Vell. And now he's backcor is he?
Captain Marvel and Kamala are up to their knees in Kree nonsense. Who is the mysterious Wastrel, and why is he stockpiling enough Kree tech to build a doomsday device?
And more importantlychow do the Kree feel about what he's planning?
32 pages, $3.99.
THE UNBEATABLE SQUIRREL GIRL #47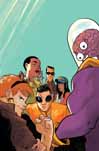 RYAN NORTH (W), DEREK CHARM (A) Cover by ERICA HENDERSON
BRAIN DRAIN IS MISSING!
Do you want the good news or the bad news first?
Let's do the good news: It's the start of a new Squirrel Girl arc! BRAIN DRAIN is missing! A sinister face from the past returns! And the hitherto UNBEATABLE Squirrel Girl will have to face CERTAIN DEFEAT to save him!
Now the bad news: While this is the start of a new Squirrel Girl arc, it's the start of our LAST Squirrel Girl arc! We're going out on a high note. You have been amazing, and making this book has been amazing, but sadly in four months, THE UNBEATABLE SQUIRREL GIRL will end with issue #50. I KNOW.
Now the good news again: Because it's our last story ever we're making it COMPLETELY HUGE AND AMAZING and it is going to BLOW YOUR MIND!
It's the start of the most nuts Squirrel Girl story ever as lives hang in the balance, narrative threads are resolved, and shocking reveals are made!
32 pages, $3.99.
IRONHEART #9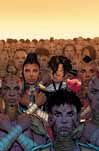 EVE L. EWING (W), LUCIANO VECCHIO (A) Cover by STEFANO CASELLI
Guest-Starring Shuri! Hot on the trail of the Ten Rings and trying to stop whatever destruction they have planned, Ironheart pays a visit to Wakandacbut doesn't exactly hit it off with Princess Shuri. And a new ally may be able to shed some light on the story of Midnight's Fire.
32 pages, $3.99.
MAGNIFICENT MS. MARVEL #6
SALADIN AHMED (W), MINKYU JUNG (A) Cover by EDUARD PETROVICH
Ms. Marvel is back in Jersey City after a whirlwind space adventure, just in time for a devastating personal tragedy to strike. But while her slick new costume can protect her from all kinds of threats, can it protect her from heartbreak? Guest-starring the INVINCIBLE IRON MAN!
32 pages, $3.99.
MARK WAID (W), JESUS SAIZ (A/C) Bring on the Bad Guys Variant Cover by IRINA NORDSOL Marvels 25th Tribute Variant Cover by ALAN DAVIS
Stephen Strange is back on Earth after his Multiversal odyssey with Galactus and Clea.
But is the Multiverse done with Doctor Strange?
A truly terrifying villain is working their way into the Marvel U via a small house in Kansas, in the issue that will have people talking for years!
32 pages, $3.99.
DOCTOR STRANGE #19
MARK WAID (W), JESUS SAIZ (A/C) Bring on the Bad Guys Variant Cover by MARCOS MARTIN
Doctor Strange's life was changed by a car accident in upstate New York.
A new accident is going to change Stephen's life in just as big a way.
32 pages, $3.99.
RUNAWAYS #24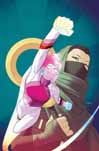 RAINBOW ROWELL (W) ANDRES GENOLET (A) COVER BY KRIS ANKA
Look out, West Coast Avengers and Superior Spider-Man! Karolina Dean is searching for a sense of purpose as California's NEWEST SUPER HERO!
A chance at self-actualization is the best reason to put your life on the line for others! Right?
But what consequences await the Runaways if Nico has to use her magic to support Karolina and keep her safe?
32 pages, $3.99.
MOON GIRL AND DEVIL DINOSAUR #46
BRANDON MONTCLARE (W) ALITHA E. MARTINEZ (a) Cover by RAHZZAH
SCHOOL DAZE! Lunella Lafayette may be the smartest person on the planet, but she's still got to finish the third grade! Just what trouble does Devil Dinosaur get into while Moon Girl is stuck in class?
32 pages, $3.99.
DEAD MAN LOGAN #10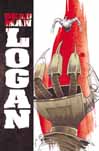 ED BRISSON (W), MIKE HENDERSON (A) Cover by DECLAN SHALVEY
TEN DEGREES OF EVISCERATION! Logan's oldest foe is back from the shallow graves Logan put him in! And he aims to repay Logan in kind…
32 pages, $3.99.
X-FACTOR #87 FACSIMILE EDITION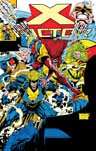 Written by PETER DAVID Penciled by JOE QUESADA Cover by JOE QUESADA
Get inside the heads of one of the most uncanny mutant teams of all in an acclaimed classic from the stellar creative team of Peter David and Joe Quesada! Havok, Polaris, Quicksilver, Wolfsbane, Multiple Man and Strong Guy – plus X-Factor's government liaison, Val Cooper – are all under "X-amination" by super hero psychiatrist Doc Samson! And the revelations are hilarious, heartbreaking and character-defining! Learn how frustrating it is for the super-fast Pietro Maximoff to live in a normal-paced world! Discover Guido Carosella's hidden pain! Explore Alex Summers' insecurities! And join Rahne Sinclair in confronting her deepest feelings! Plus: More secrets from the psychiatric couch! It's one of the all-time great Marvel comic books, boldly re-presented in its original form, ads and all! Reprinting X-FACTOR (1986) #87.
32 pages, $3.99.
MARVEL TALES: X-MEN #1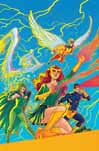 Written by ROY THOMAS, JO DUFFY & CHRIS CLAREMONT Penciled by NEAL ADAMS, KERRY GAMMILL & JIM LEE Cover by JEN BARTEL
The X-Men join the celebration of the House of Ideas' 80th anniversary with the latest issue of the era-spanning MARVEL TALES! This anthology shines a spotlight on fan-favorite characters, features timeless stories and highlights some of Marvel's most impressive talent from the past eight decades. First, Alex Summers suits up as the man called Havok in X-MEN (1963) #58 – a classic tale of the original X-Men by the legendary team of Roy Thomas and Neal Adams! Then, New Mutants' Sunspot and Warlock join a ragtag group of teen heroes – plus the mutant lobsters known as Bill and Don – in FALLEN ANGELS #2 by classic creators Jo Duffy and Kerry Gammill! And finally, Storm powerfully reasserts herself as the captured X-Men face execution in Genosha in UNCANNY X-MEN (1981) #272 by the superstar team of Chris Claremont and Jim Lee!
80 pages, $7.99.
Source : www.comicscontinuum.com