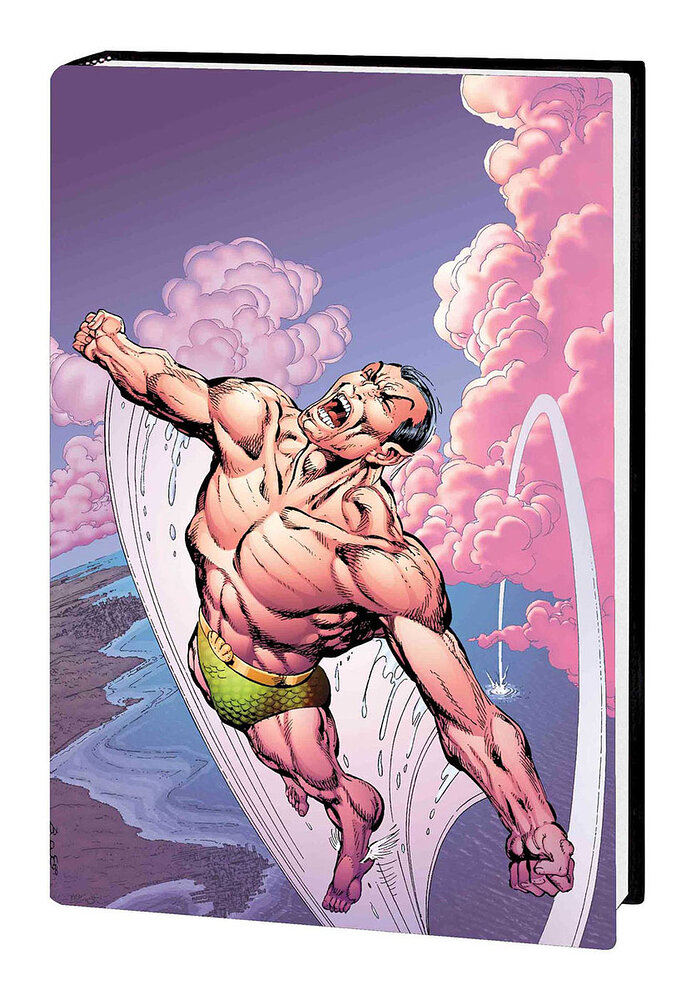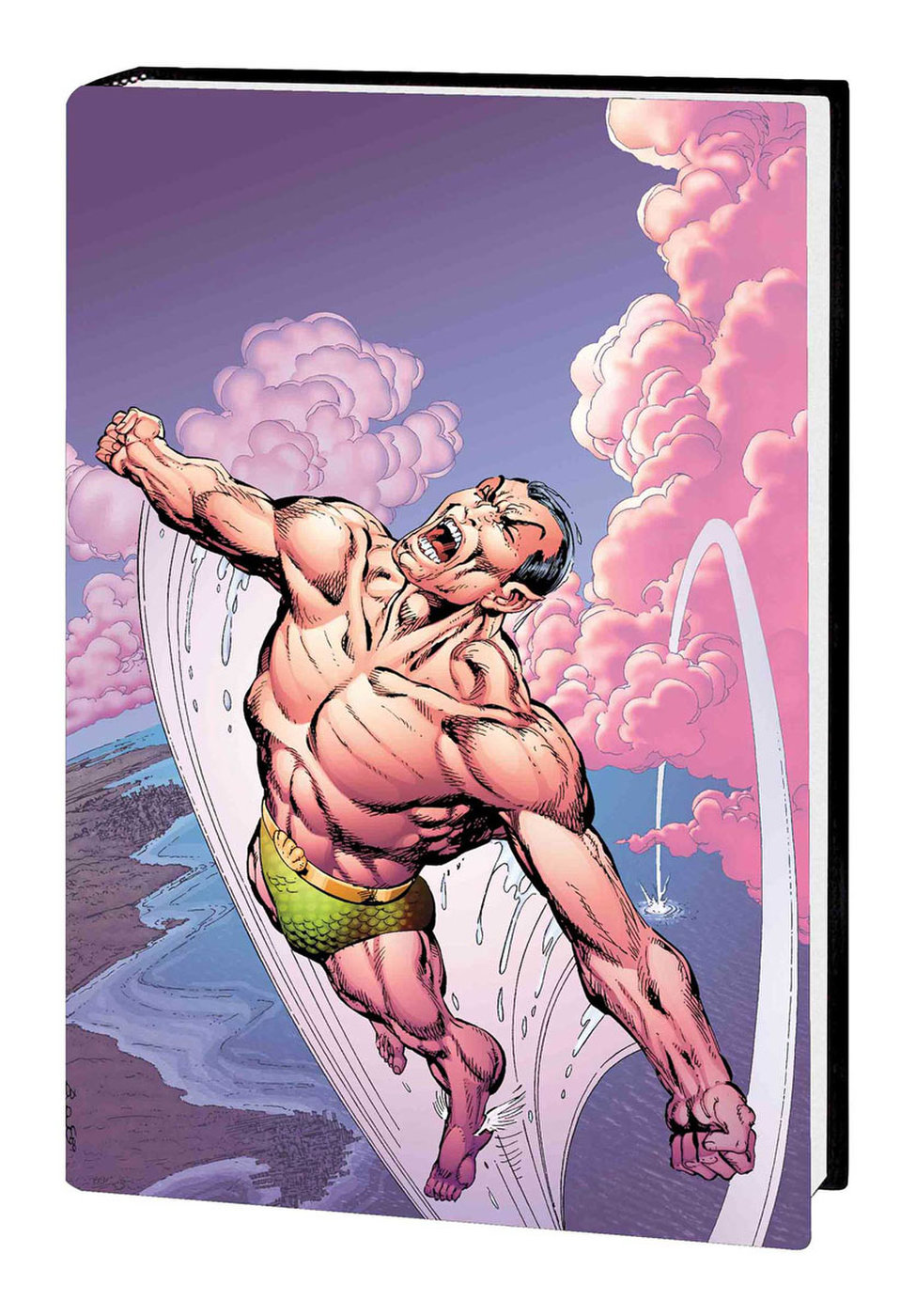 NAMOR THE SUB-MARINER BY JOHN BYRNE & JAE LEE OMNIBUS HC
Written by JOHN BYRNE, JOEY CAVALIERI, BOB HARRAS, SCOTT LOBDELL, RON MARZ, PETER DAVID, ROY THOMAS & MORE
Penciled by JOHN BYRNE, JAE LEE, JIMMY PALMIOTTI, SCOTT KOLINS, JAMES FRY, KEVIN MAGUIRE, TOM MORGAN, MC WYMAN & MORE
COVERS BY JOHN BYRNE, JAE LEE
A radical reinvention of Namor the Sub-Mariner by two comics legends! First, John Byrne writes and draws the iconic hero as Namor enters the cutthroat world of corporate intrigue! The Sub-Mariner faces the subtle threat of the diabolical Marrs twins, stands trial for his attacks on New York…and gets beheaded?! Namor reforges alliances with old friends the Invaders, battles long-forgotten foes from World War II and unravels the mystery behind the resurrection of Iron Fist! Then — as Jae Lee takes the artistic reins, crafting dark and moody visuals — Namor confronts Doctor Doom and Master Khan, struggles to regain his memory and returns to Atlantis to face a foe unlike any other! Collecting NAMOR THE SUB-MARINER #1-40 and ANNUAL #1-2, plus material from INCREDIBLE HULK ANNUAL #18, SILVER SURFER ANNUAL #5 and DOCTOR STRANGE, SORCERER SUPREME ANNUAL #2.
Ho putain YES