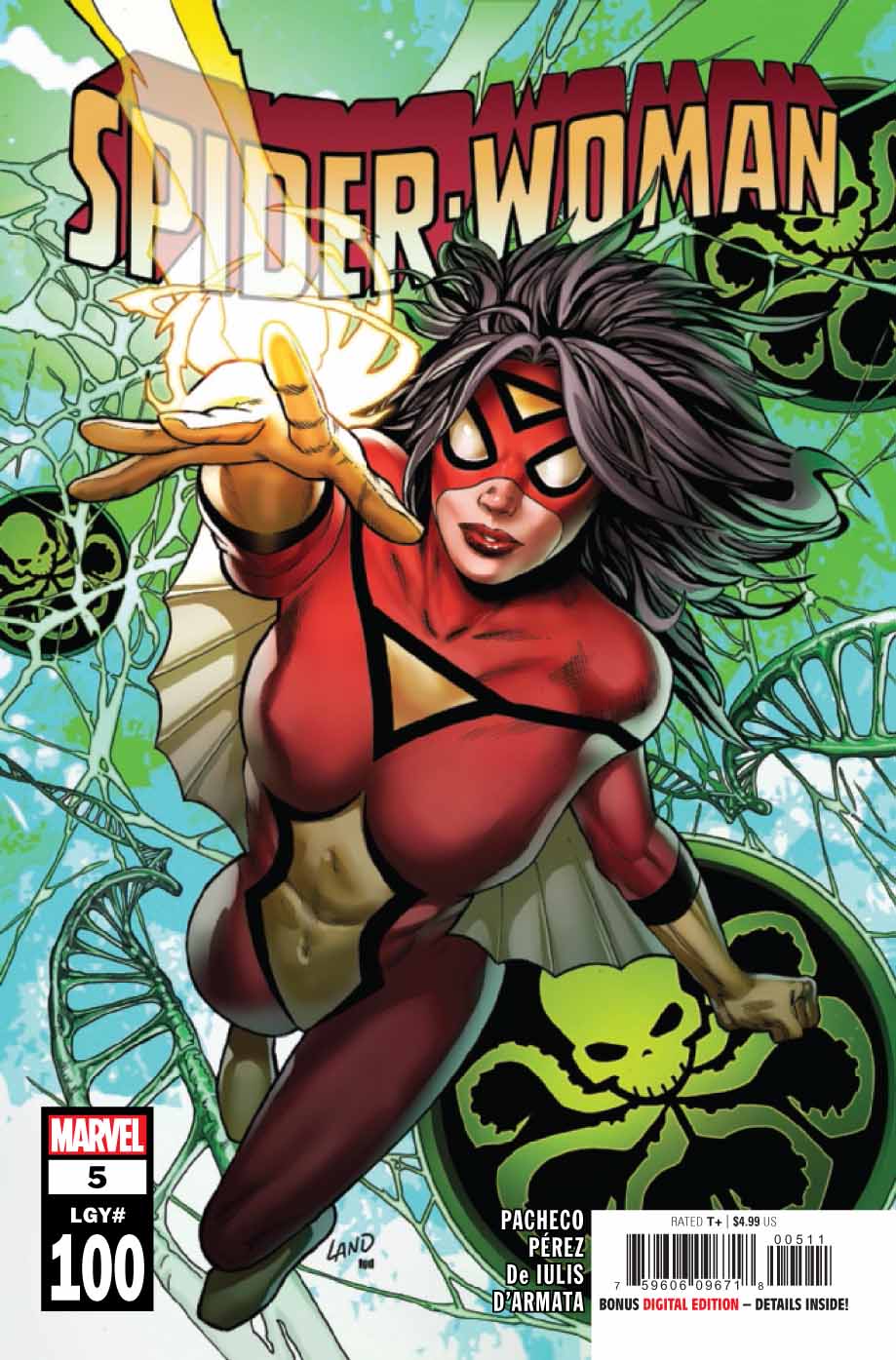 Written by: Karla Pacheco.

Art by: Pere Perez, Mattia De Iulis.

Covers by: Greg Land, Alex Ross, Stanley « Artgerm » Lau, Patrick Gleason, June-Geun Yoon, Peach Momoko, Sana Takeda, Skottie Young.

Description: With not just her life but her family's on the line, Spider-Woman takes desperate action! As her own body turns against her and with her enemies so close to home, can Jess hold herself together in time to save everyone?! An unmissable blockbuster 100th issue with all the stops pulled and no punches pulled!

Pages: 40.

Price: $4.99.

In stores: October 21.