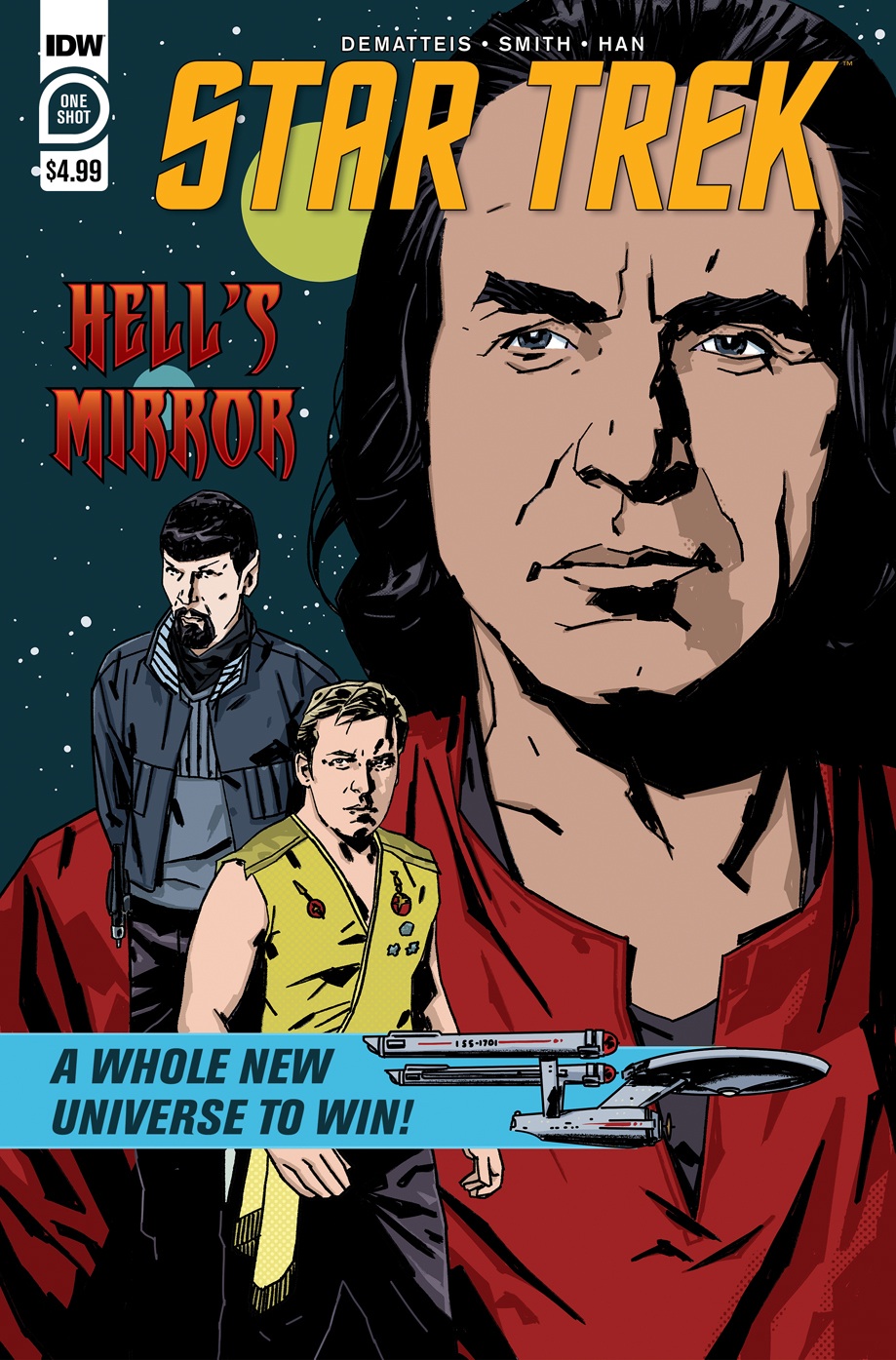 STAR TREK: HELL'S MIRROR

#1

Written by: J.M. DeMatteis.

Art by: Matthew Dow Smith.

Covers by: Matthew Dow Smith, George Caltsoudas.

Description: DeMatteis returns to Star Trek for the first time in nearly 40 years! And it'll be well worth the wait, as he tackles two of the franchise's most popular concepts: Khan Noonien Singh and the Mirror Universe!

Pages: 32.

Price: $3.99.

Available: August 26.
Source : www.comicscontinuum.com