Très prolifique en ce moment, Le scénariste Brian Wood (The massive, DMZ, Conan the barbarian) lancera en janvier 2013 une nouvelle série sobrement intitulée Star Wars, qui paraîtra chez l'éditeur Dark Horse. Cette série se déroulera juste après la destruction de l'étoile de la mort par les rebelles, et aura donc pour casting les personnages de la trilogie originale comme Luke Skywalker, Han Solo ou la princesse Leia. C'est le dessinateur Carlos D'Anda (Batman : Arkham City, Deathblow) qui se chargera des intérieurs tandis qu'Alex Ross s'occupera des couvertures.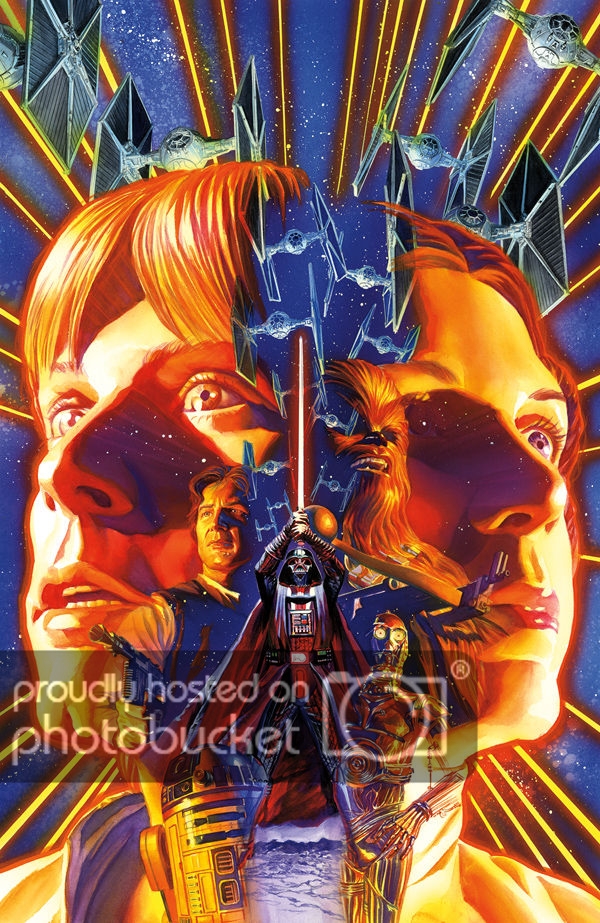 [quote]STAR WARS #1
*BRIAN WOOD! ALEX ROSS! STAR WARS!
This is Star Wars as you remember it . . . and as you have never seen it before! We're taking you back to those heady, adventure-filled days following the destruction of the Death Star—when the Empire ruled, the Rebels were on the run, and the galaxy was a dangerous place where anything might happen!
Writer Brian Wood (The Massive, Conan the Barbarian).
Artist Carlos D'Anda (Batman: Arkham City).
Cover artist Alex Ross!
Classic era, classic characters, all-new Star Wars!*[/quote]
Lien:
Le site de l'éditeur : www.darkhorse.com