Après deux mini-séries, IDW ajoute un nouveau chapitre aux Contes du Château de Vador avec un one-shot composé de plusieurs histoires imaginées par Cavan Scott. Aux dessins, Derek Charm, Nicoletta Baldari, Nick Brokenshire et Francesco Francavilla.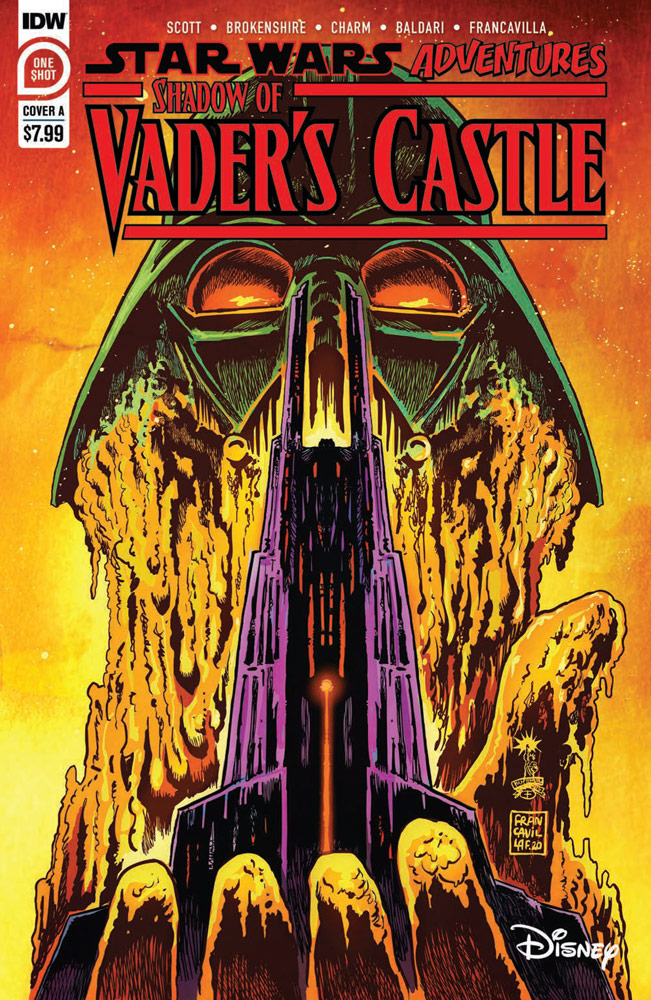 The special one-shot celebrates ghoul-actic terrors this Halloween season!

Even the galaxy far, far away is filled with frights!

IDW Publishing's annual celebration of the scary side of Star Wars returns this Halloween season with Shadow of Vader's Castle , a special one-shot anthology of terrifying tales. In StarWars.com's exclusive first look at one of the stories within, a young Mustafarian learns that a Jedi has come to his homeworld and hopes to finally see one of the legendary heroes with his own eyes. But the man he finds is no guardian of peace and justice…

"Returning to Mustafar is a Halloween dream come true, especially as this time we're taking on the form of the portmanteau horror movies that first got me into horror as a kid," writer Cavan Scott tells StarWars.com. "In this issue, we have an Imperial investigator facing horrors within the walls of Vader's lair, a Star Wars take on a classic tale, and a monster mash-up that I still can't believe they let me get away with! And if that wasn't enough, there's also a very special prologue that sends us diving back into the events of Revenge of the Sith ."

Shadow of Vader's Castle , written by Scott with art by Francesco Francavilla, Derek Charm, Nicoletta Baldari, and Nick Brokenshire, arrives November 4.