STRANGE SKIES OVER EAST BERLIN

#1

Written by: Jeff Loveness.

Art by: Lisandro Estherren.

Covers by: Evan Cagle, Tonci Zonjic.

Description: It's 1973, and Herring, a disillusioned American spy, has spent the entire Cold War infiltrating the inner circles of East German intelligence for a cause he barely believes in anymore. He's seen everything and done anything his government asked, but his latest mission pits the brilliant embittered operative against an old Stasi foe and a strange force so powerful it threatens the very existence of humanity.

Pages: 32.

Price: $3.99.

In stores: October 2.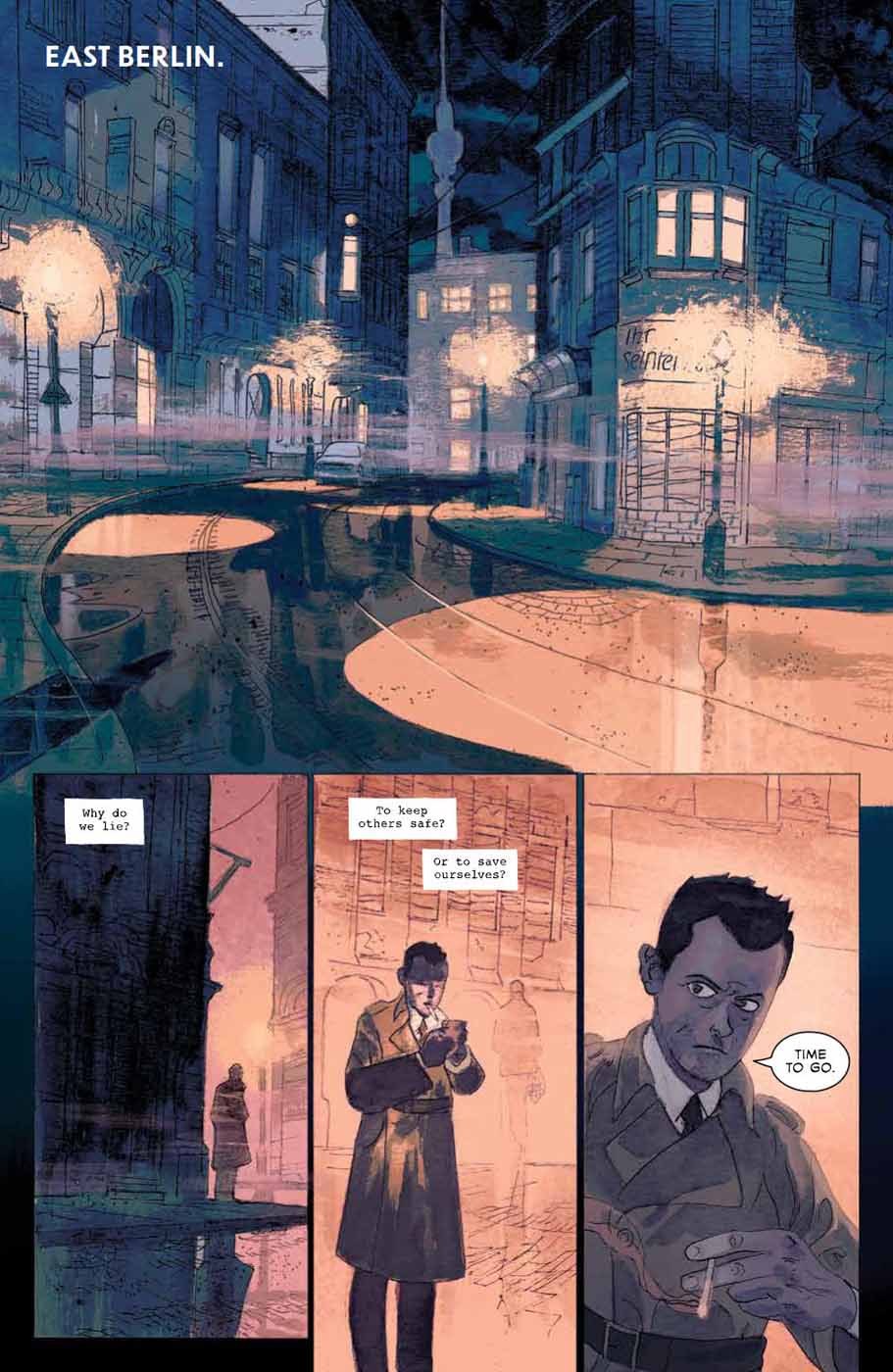 Source : www.comicscontinuum.com