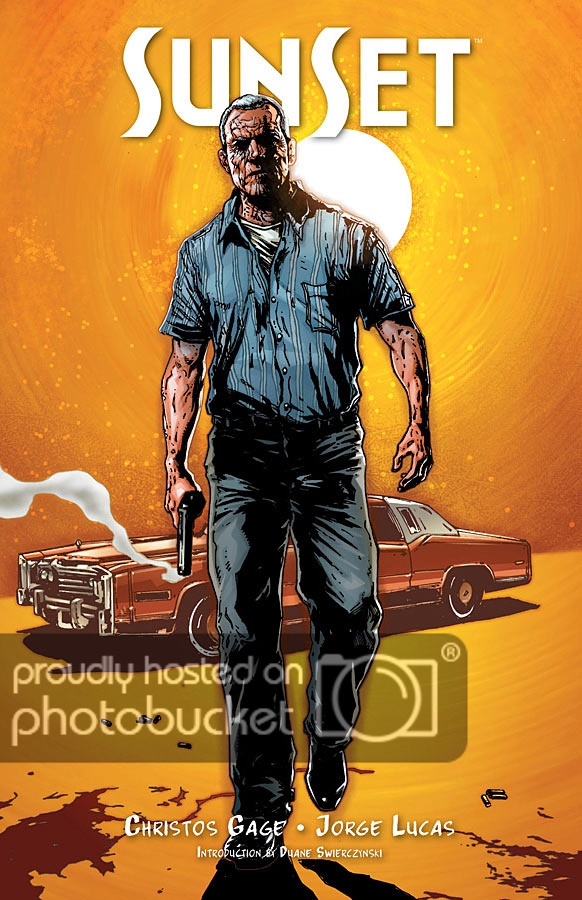 [quote]SUNSET
*STORY BY Christos Gage
ART BY Jorge Lucas
COVER BY Jorge Lucas, Felix Serrano
PUBLISHER Top Cow Productions
COVER PRICE: $19.99
RELEASE DATE Wed, July 18th, 2012
SOMETIMES ALL YOU CAN DO IS GO OUT WITH GUNS BLAZING…
In the noir tradition of Chandler and Spillane comes SUNSET, a two-fisted tale of revenge and redemption. On the surface, Nick Bellamy looks like any other veteran retiree left behind by a modern world. In reality, Nick is a former enforcer, who stole a fortune and years of freedom from his former mob boss. Now, in the twilight of his life, Nick will lose everything he cares about except two things: revenge… and the chance to die with his guns blazing.
Writer CHRISTOS GAGE (Avengers Academy, GI Joe: Cobra) and artist JORGE LUCAS (THE DARKNESS) promise to hit hard with Minotaur Press's first original graphic novel that will make you forget all about your Prius and organic whole-grain trans-fat-free diet.*[/quote]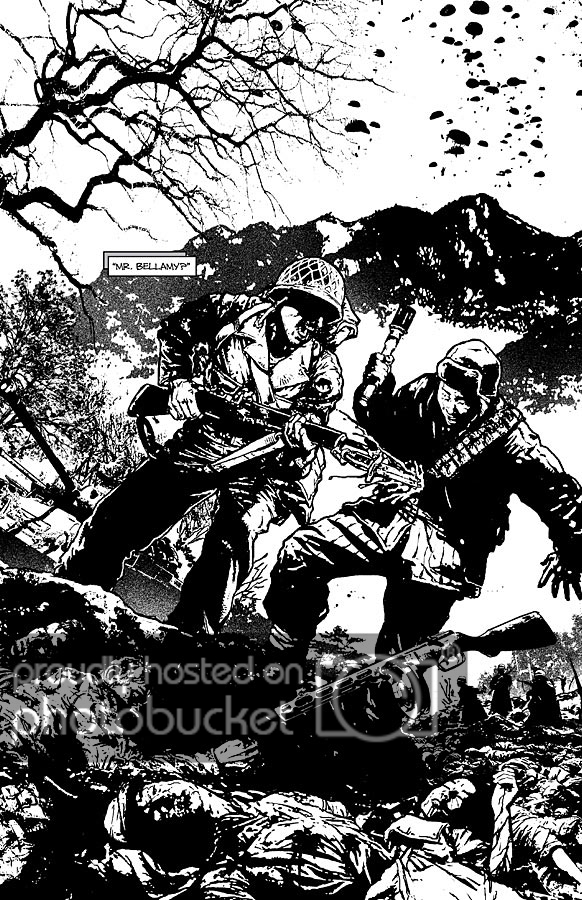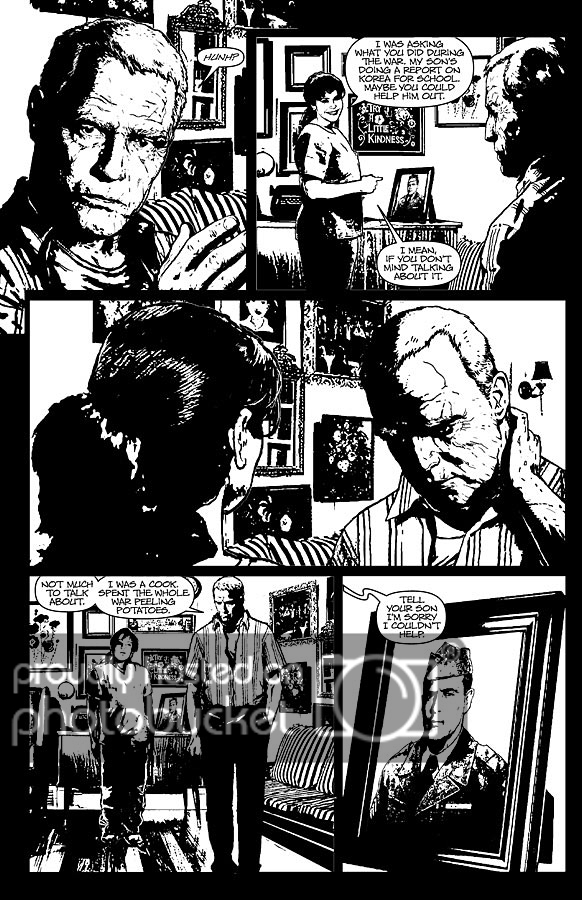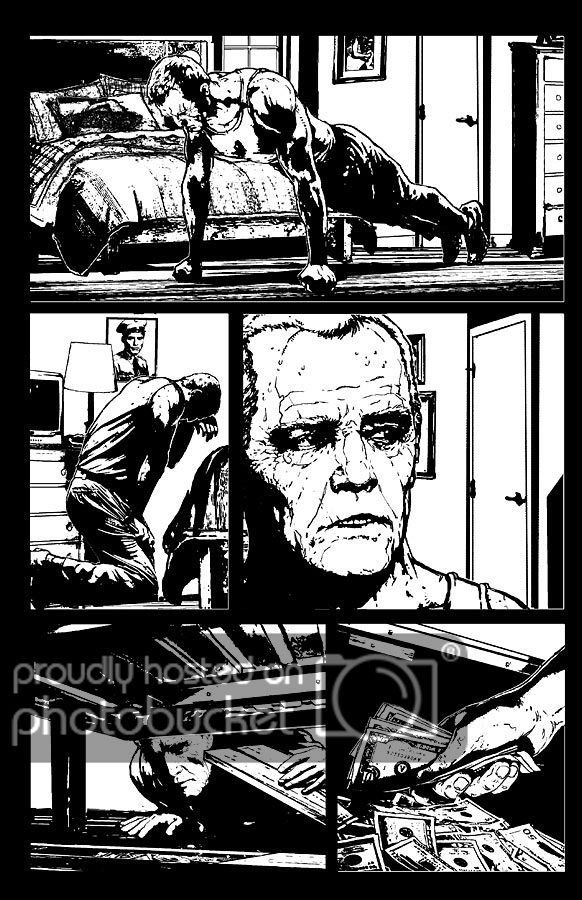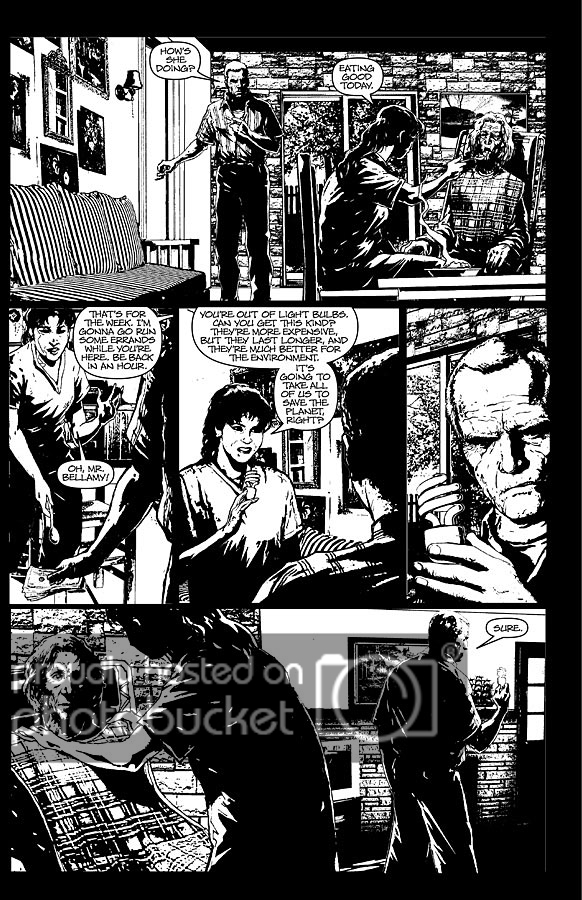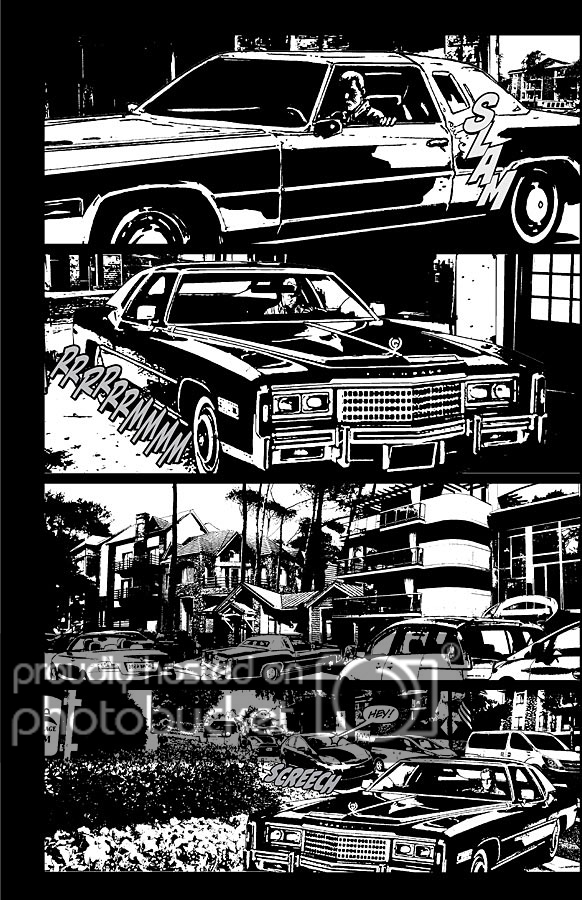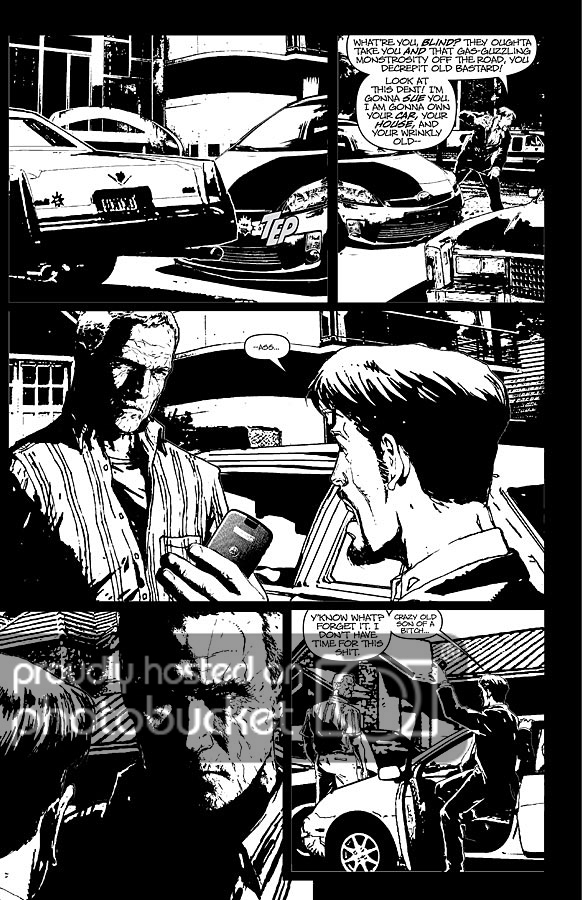 Lien:
Le site de l'éditeur : www.imagecomics.com