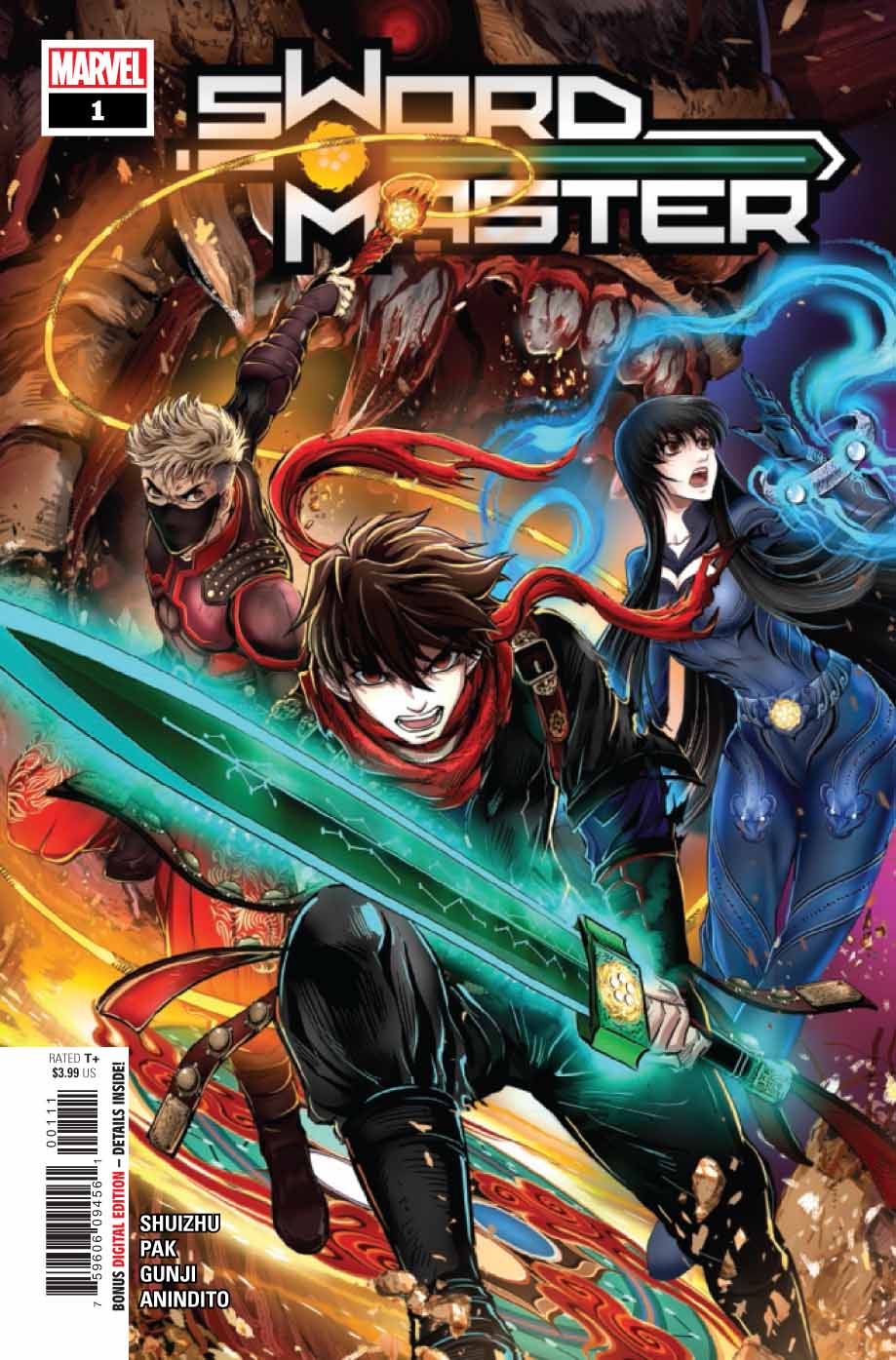 SWORDMASTER

#1

Written by: Shuizhu, Greg Pak.

Art by: Gunji, Kris Anka.

Covers by: Gunji, John Tyler Christopher.

Description: You saw him tear through Fire Goblins in War of the Realms with his big, damn magic sword! Now learn the mysterious origins of Lin Lie, A.K.A. Sword Master, Marvel's newest Chinese superhero, in the English language debut of the original series written by Shuizhu and drawn by Gunji! Haunted by dreams of demons, Lin Lie hunts for his missing archeologist father - and for the secret of the black sword he left behind. And in a brand new story written by Greg Pak, Sword Master teams up with Shang-Chi! What happens when an undisciplined, untrained kid with a magic sword tangles with the one and only, undisputed Master Of Kung Fu? (Spoiler alert: they will indeed drive each other crazy, with huge ramifications for the Marvel Universe!)

Pages: 32.

Price: $3.99.

In stores: July 24.
Source : www.comicscontinuum.com