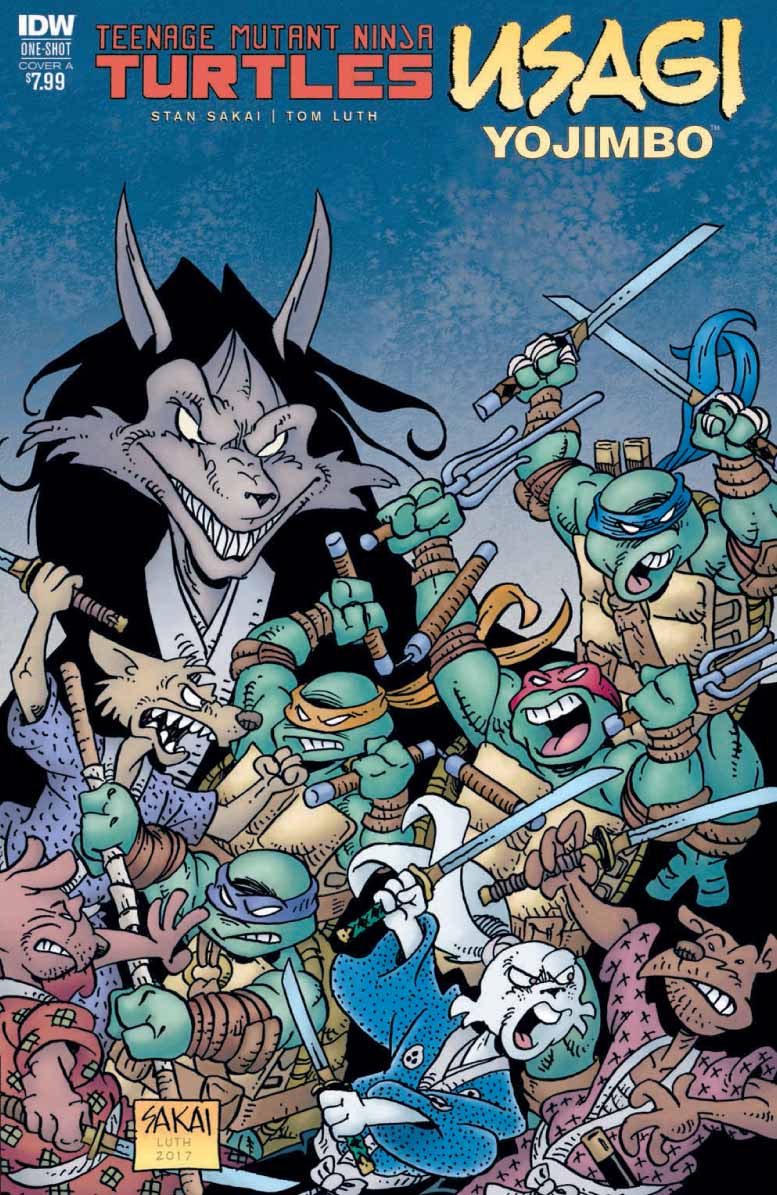 TEENAGE MUTANT NINJA TURTLES/USAGI YOJIMIBO
Written by: Stan Sakai.
Art by: Stan Sakai.
Covers by: Stan Sakai, David Petersen, Kevin Eastman.
Description: The TMNT are teleported to a world of talking animals – the world of Usagi Yojimbo! When the samarai rabbit embarks on a quest to save Japan and the deadly Jei blocks his path, a Turtle team-up may be the only chance for survival!
Pages: 48.
Price: $7.99.
In stores: July 26.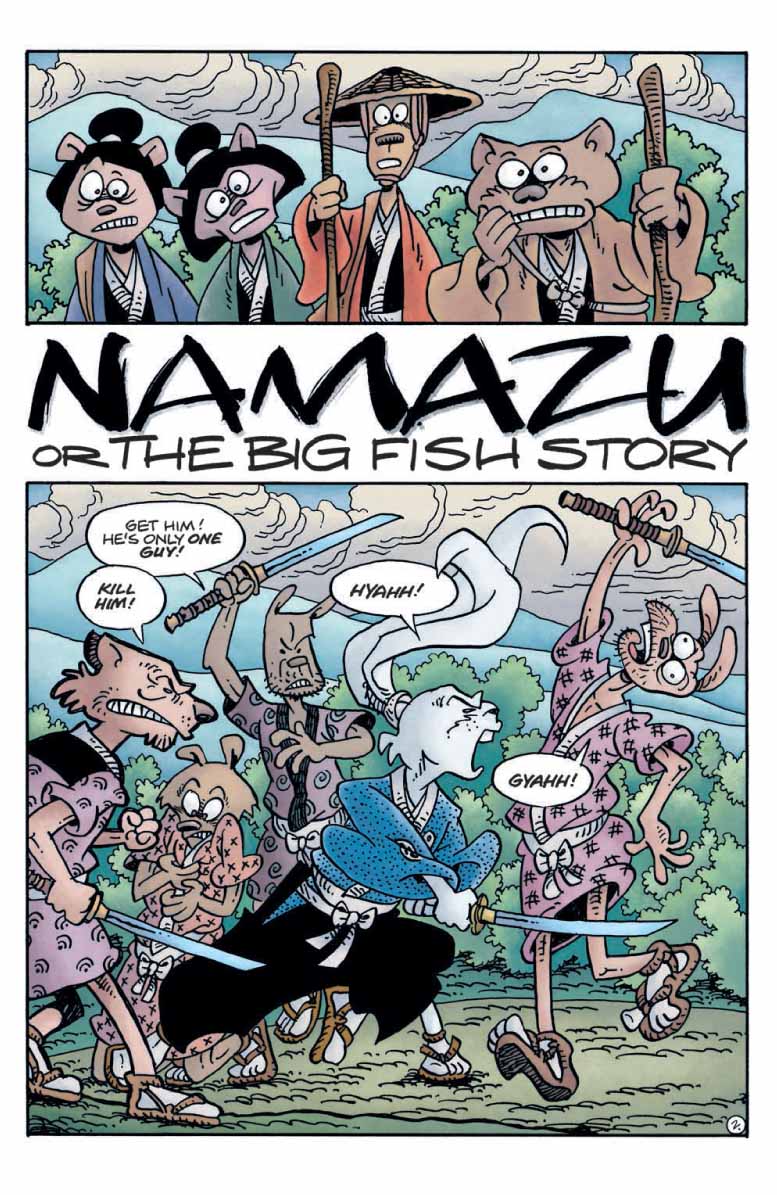 Source : www.comicscontinuum.com