IDW annonce la mini-série Teenage Mutant Ninja Turtles vs Street Fighter, par Paul Allor et Ariel Medel. Début de la publication en mai.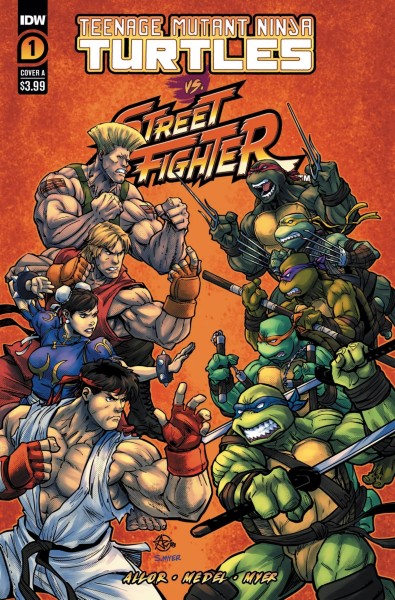 Publisher IDW has announced the five-issue miniseries will launch in May 2023. Written by Paul Allor, the series will feature art by Ariel Medel and colors by Sarah Myer. The story picks up as the turtles arrive in Atlantic City for a fighting tournament where, naturally, they run into the Street Fighter crew « and their legendary Psycho Powered fighting forms. » The plot thickens with a wave of disappearances around the town and some mystery around the tournament's benefactors.

In a press release, Allor also provides a few hints on how the characters will interact, « from Mikey and Chun-Li's unlikely bond to Raph and Guile's rivalry and mutual - but very grudging - respect. » Preview pages show a bit of how that fight between Raph and Guile goes down and, well, it looks like Guile's about to need a new jaw.