Après avoir colorisé les derniers travaux de son père Sean Phillips (Criminal, Pulp…), Jacob Phillips dessine sa première série avec That Texas Blood.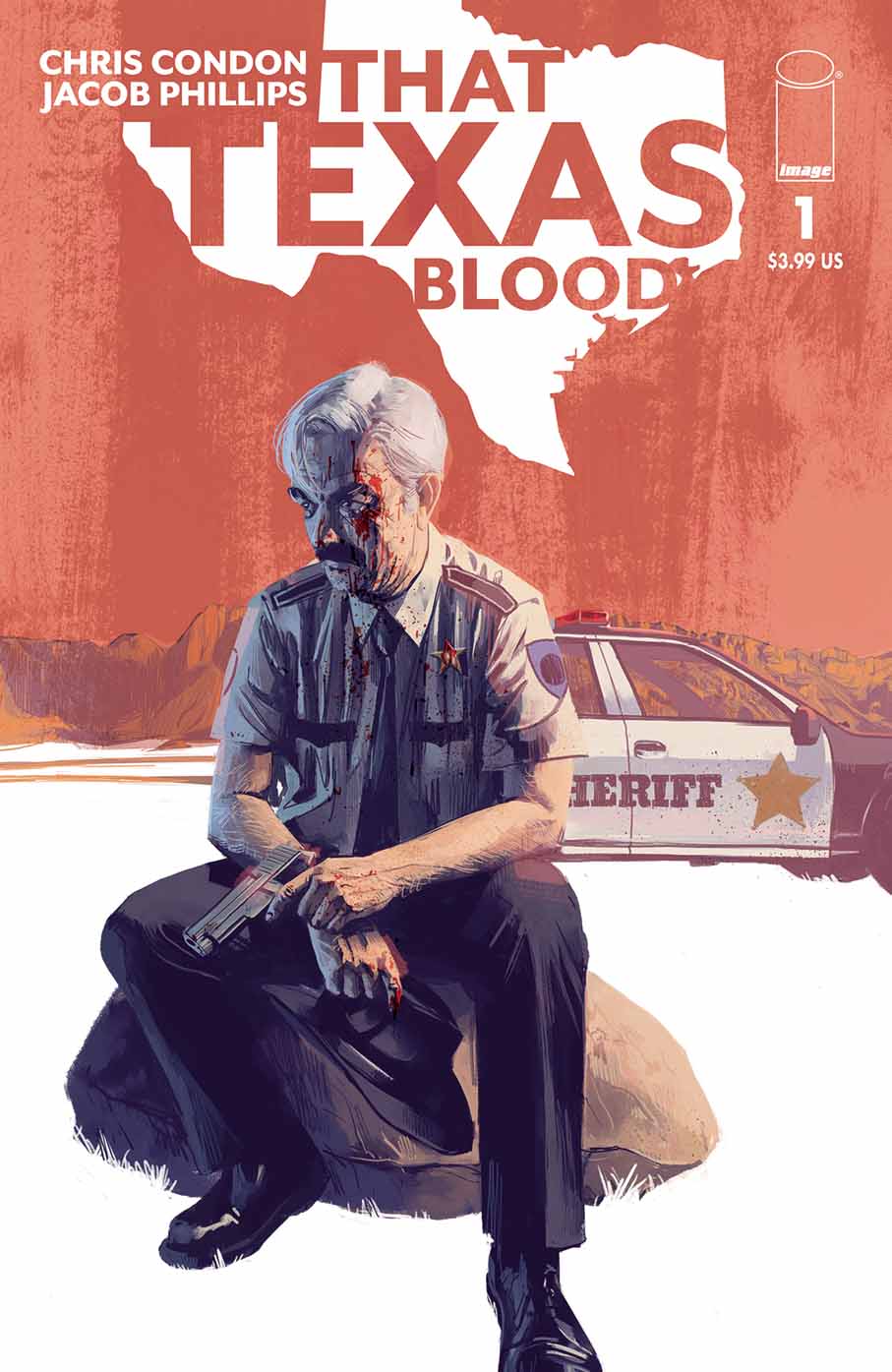 THAT TEXAS BLOOD

#1

Written by: Chris Condon.

Art by: Jacob Phillips.

Cover by: Jacob Phillips.

Description: Criminal colorist and first time solo artist Jacob Phillips and writer Chris Condon break onto the scene with a brand-new ongoing series! Like Paris, Texas gut-punched by No Country for Old Men, this mature neo-Western crime series kicks off when the search for a casserole dish leads to a dark and tense confrontation on Sheriff Joe Bob Coates' 70th birthday.

Pages: 32.

Price: $3.99.

Available: June 24.
Source : www.comicscontinuum.com