Boom! Studios publiera à partir de décembre une mini-série The Expanse dont l'action se déroulera entre les saisons 4 et 5 de la série de science-fiction disponible sur Amazon Prime Videos.
Par la scénariste Corinna Bechko (Green Lantern : Earth One) et le dessinateur Alejandro Aragon (Resonant).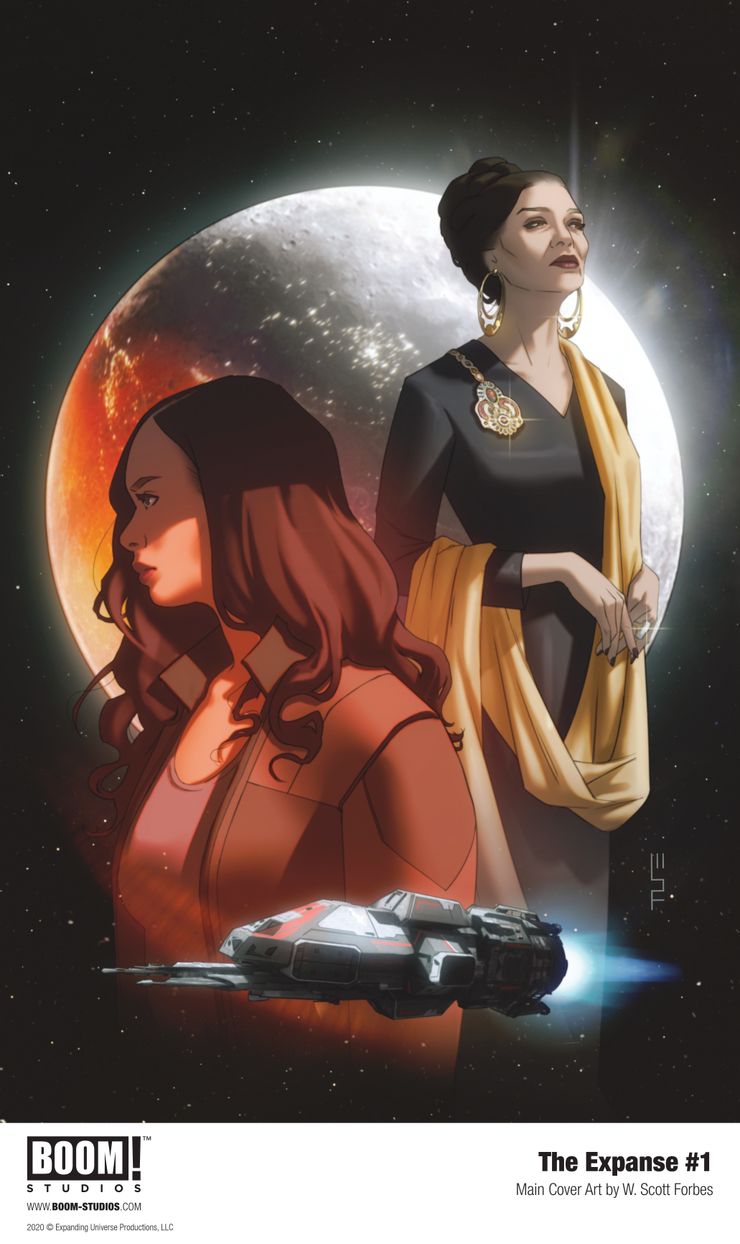 THE EXPANSE picks up with Chrisjen Avasarala at the end of the television show's fourth season. The longtime Secretary-General of the United Nations finds herself dealing with the outcome of the tumultuous elections for her position and far from Earth but not its politics. When Bobbie Draper - a former Martian marine - brings Avasarala intel on an intergalactic black market weapons ring, Avasarala sees a chance to reclaim her political position through a clandestine operation. But as Draper digs deeper into this secret cabal, she soon realizes the threat they pose is far larger - and closer to home - than either of them ever imagined.