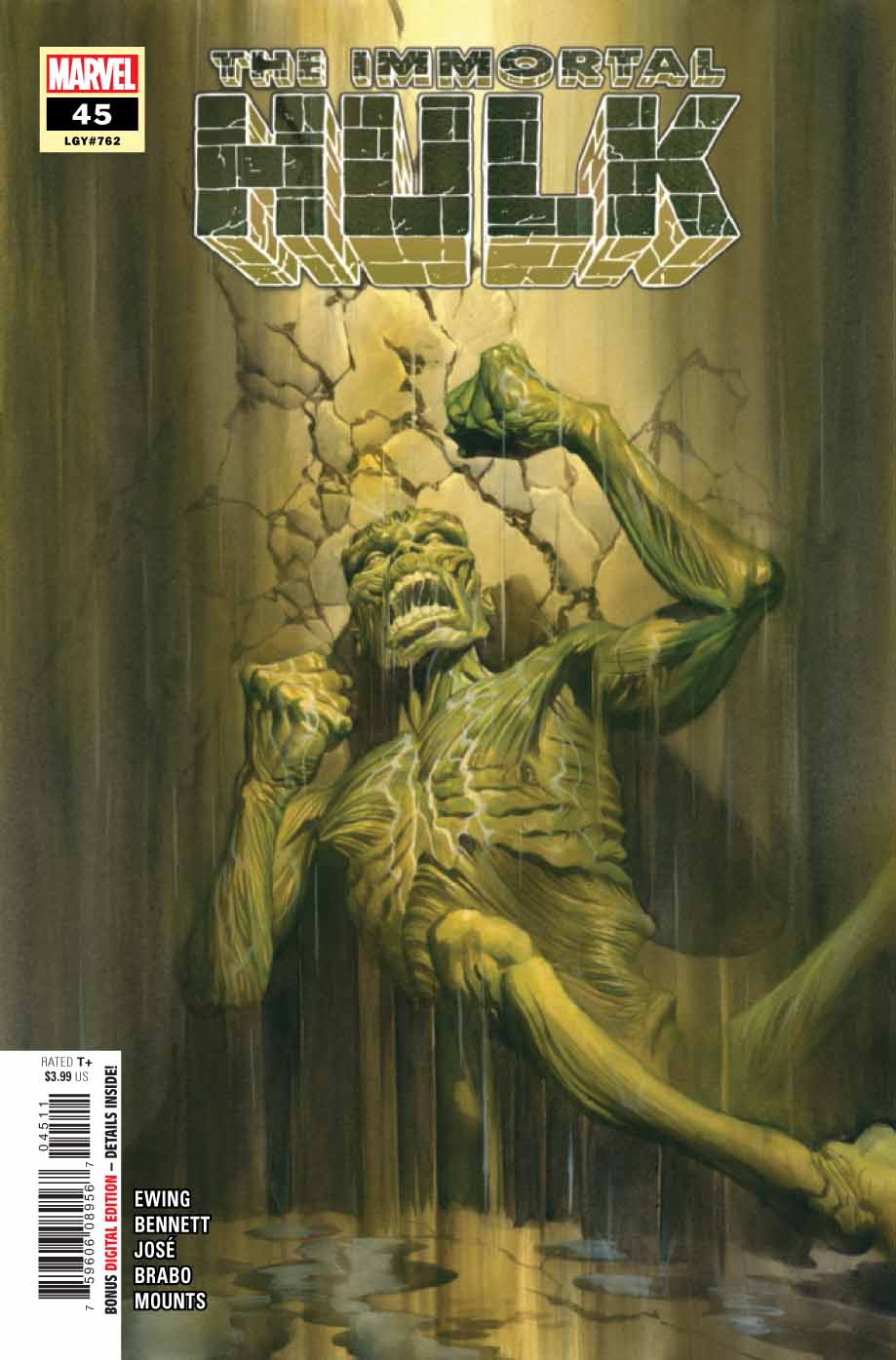 THE IMMORTAL HULK

#45

Written by: Al Ewing.

Art by: Joe Bennett.

Covers by: Alex Ross, Joe Bennett, Rob Liefeld, Carlos Pacheco.

Description: The Hulk is at his lowest point. His strength is gone. His friends cannot reach him. Gamma itself has turned against him. What hope is there now? What hope is left… for the weakest there is?

Pages: 32.

Price: $3.99.

In stores: April 7.