Un cadavre mystérieux, une boîte magique, les plus dangereux vilains de la ville qui attendent dans une cellule…les flics de Gotham n'auront qu'une nuit pour savoir ce qui s'est passé. Fort heureusement, un témoin accepte de parler. Malheureusement, c'est le Joker…
Mini-série en 7 épisodes, The Joker presents : a Puzzlebox est une intrigue concoctée par Matthew Rosenberg (Uncanny X-Men) et principalement illustrée par Jesus Merino (avec l'aide de plusieurs dessinateurs invités).
Le #1 sortira en août.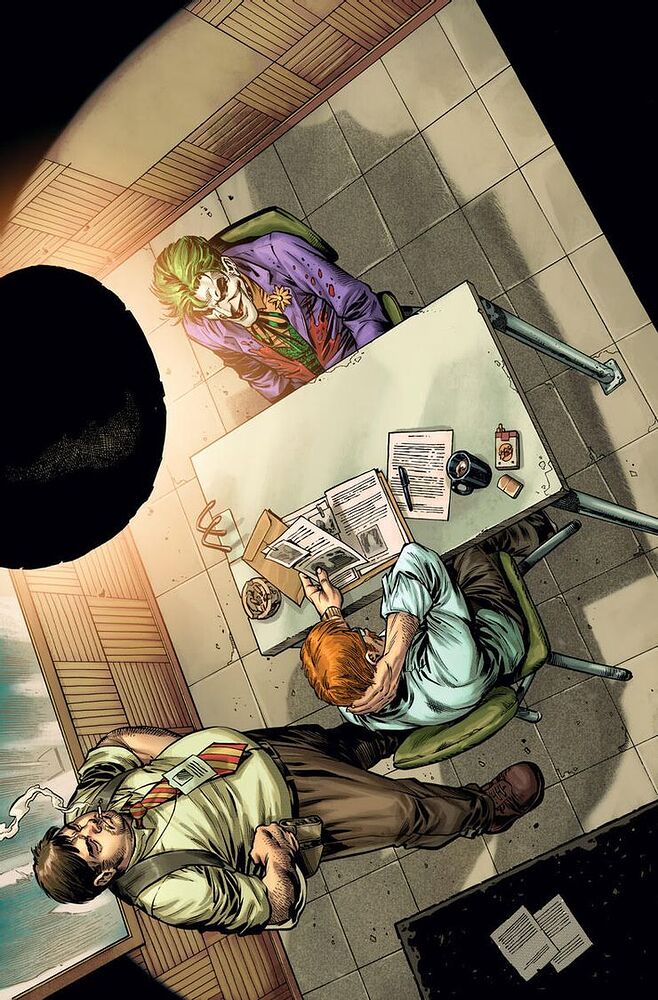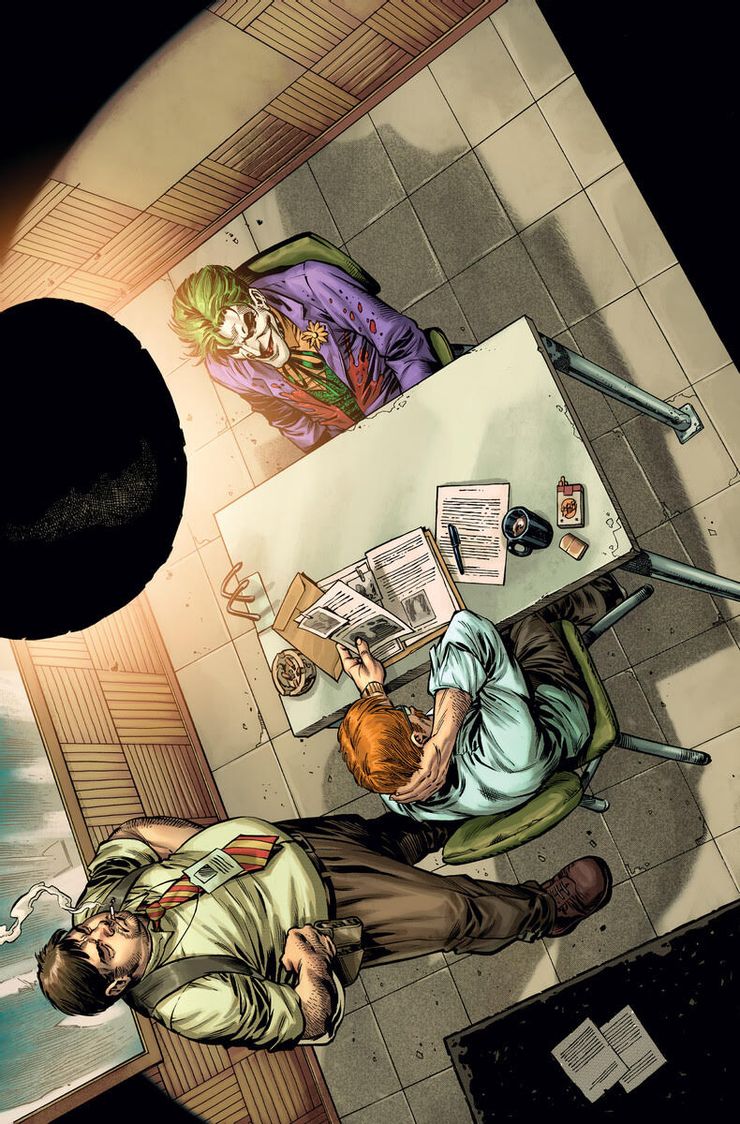 The G.C.P.D. discover a mysterious corpse, a magical box, and a murderer's row of the city's most dangerous villains sitting in a jail cell. Now all they need to figure out is what exactly happened! Fortunately, one suspect is willing to talk. Unfortunately, it's The Joker. And he's holding all the cards.

Superstar writer Matthew Rosenberg, magnificent artist Jesús Merino, and a multitude of rising-star artists invite you to spend a night in the Gotham Central interrogation room to make sense of murder, mayhem, and mystery—as told by the Clown Prince of Crime himself! Can you solve this puzzle before the sun comes up ?