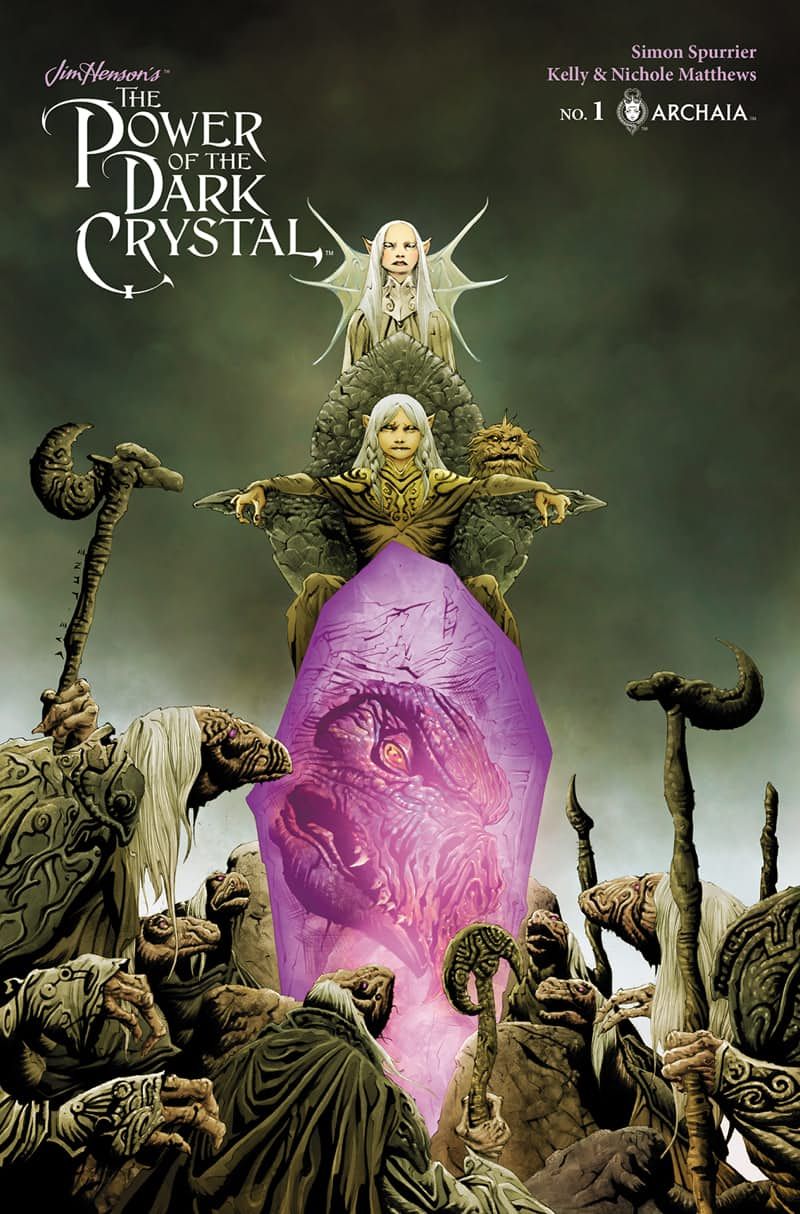 Archaia n'en est pas à sa première percée dans l'univers de Dark Crystal, l'un des films fantastiques les plus ambitieux des années 80 issu de l'imaginaire fertile de Jim Henson, Frank Oz et Brian Froud.
Cela dit, l'éditeur ne s'était pas encore penché sur la suite avortée The Power of the Dark Crystal, histoire écrite à six mains par les auteurs du premier film : David & Annette Odell avec l'aide de Craig Pearce.
Plus surprenant encore est l'homme qui se charge de la « mise en comics » puisqu'il s'agit de nul autre que Si Spurrier, scénariste britannique connu lui-aussi pour le développement d'univers très personnel (The Spire, The Weavers) ainsi que pour ses travaux plus « populaires » (X-Men Legacy, Doctor Who).
L'auteur est épaulé ici par le duo Matthews, composé des artistes Kelly et Nichole, sur les douze chapitres de la série.
La couverture du premier numéro est signé Jae Lee.
La sortie est prévue pour février prochain chez Archaia/Boom! Studios.
Liens
Le site du distributeur : boom-studios.com
Le site de l'éditeur : archaia.com
Le site des artistes : tinfishworks.tumblr.com