La Guerre des Royaumes va amener une légion de monstres sur Terre. Face à eux, de nombreux super-héros…mais aussi le "One-Man Army" de Marvel, Frank Castle alias le Punisher, qui va nettoyer les rues de New-York de la racaille des 10 Royaumes !
La mini-série en 3 épisodes The War of the Realms : Punisher est écrite par Gerry Duggan et dessinée par Marcelo Ferreira.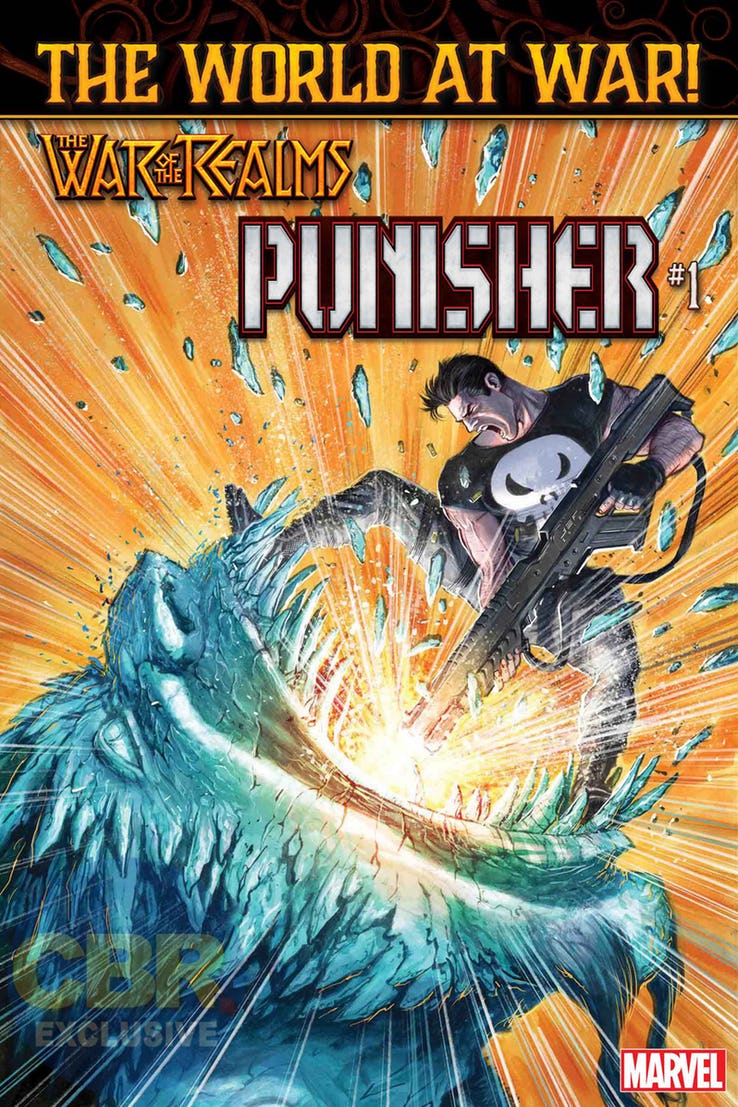 WAR OF THE REALMS: PUNISHER

#1

(OF 3)

GERRY DUGGAN (W) • MARCELO FERREIRA (A)
Cover by JUAN FERREYRA
CONNECTING REALMS VARIANT COVER BY MARKO DJURDJEVIC
VARIANT COVER BY TBA
VARIANT COVER BY TBA
PUNISHER: AVENGER OF MIDGARD!
The War of The Realms has brought monsters to the streets of New York City, but New York has a monster all its own…Frank Castle, A.K.A. THE PUNISHER! And he'll be damned to Hel if he's going to let a bunch of Ten Realms tin-pot tyrants terrorize his town. But given he's one man against an army of monsters, Hel might soon have him! The War of Realms is about to meet Marvel's One Man Army. Expect Punishment!
Source : www.cbr.com