M'ouais : enfin bon, les lectures de traviole et l'ego surdimensionné, ça n'aide pas pour faire du constructif, hein…
Jim
J'imagine soudain Ego avec le visage de Byrne, et ça fait assez sens en fait ! ;p
Sachant que, sous les crayons de Kirby, on peut reconnaître le visage de Stan Lee.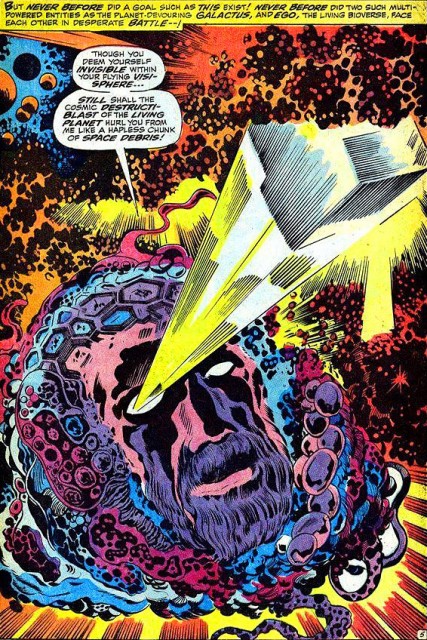 Jim
Byrne himself came to Fantastic Four almost by accident when he was originally offered a writing gig, thinking he'd prepare scripts for Bill Sienkiewicz. When that artist went off to do Moon Knight , Byrne, who had only a little writing experience on Marvel Two-In-One , found himself helming the publisher's flagship all on his own. And for a while, some of his classic stories came about similarly by accident. « The only reason the Ego story I did happened was because I wanted to ‹ fix › a Thor story Rich Buckler had done, » he recalled.
THOR

#18

DONNY CATES (W) • Pasqual Ferry (A)
Cover by OLIVIER COIPEL
VARIANT COVER BY NIC KLEIN
MARVEL MASTERPIECES VARIANT COVER BY JOE JUSKO
MEET ASGARD'S NEW MASTER OF SPIES – THROG!
After the events of "Revelations," Thor has a top secret mission that only one trusted ally can carry out: Throg, the Frog of Thunder! Guest artist Pasqual Ferry makes a return trip to Asgard for this unique tale of otherworldly espionage, one that will have a profound impact on the future of the Marvel Universe!
32 PGS./Rated T+ …$3.99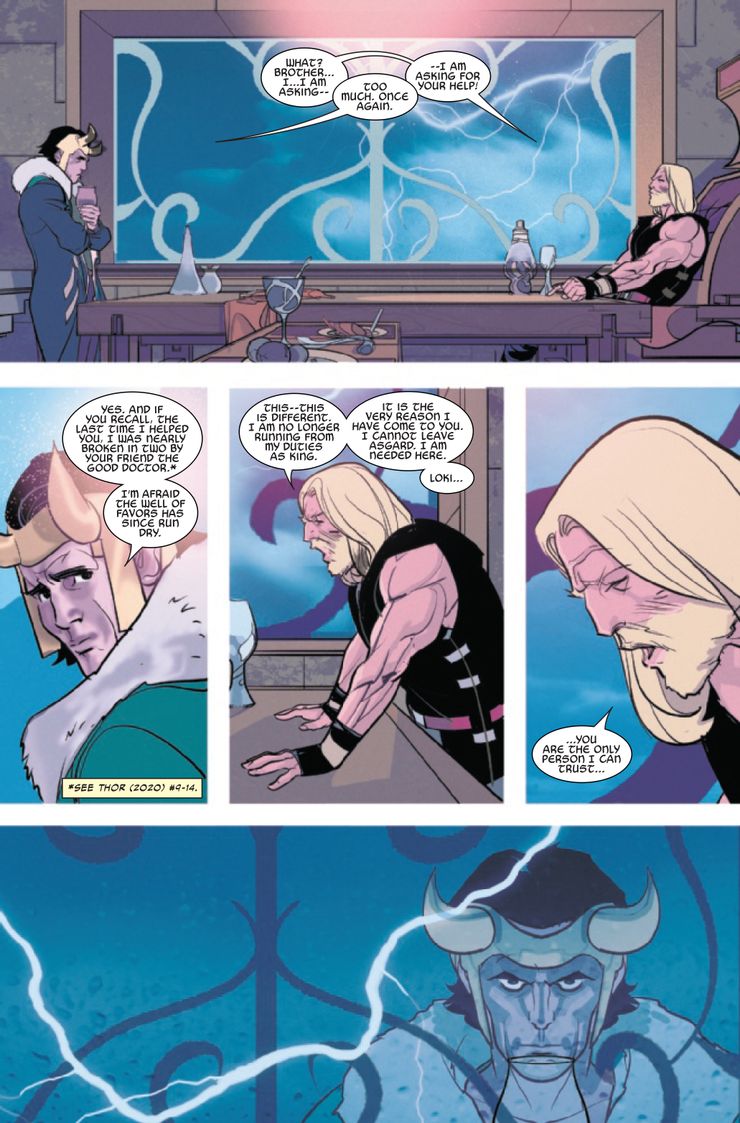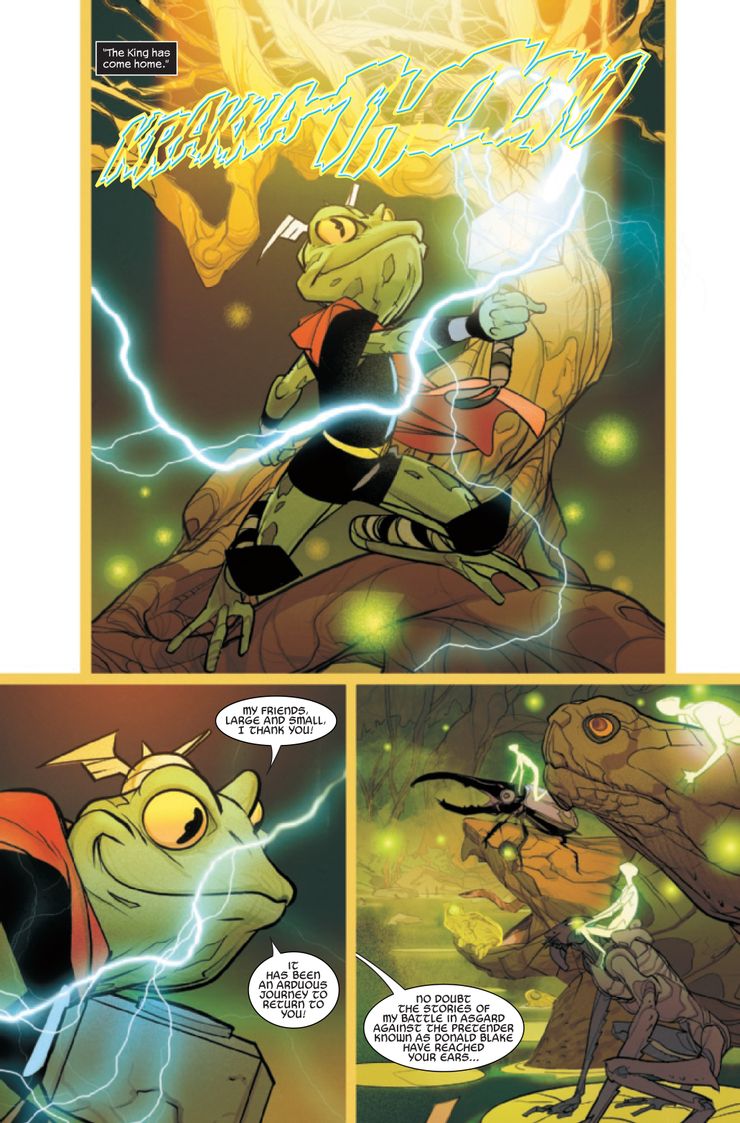 J'ai l'impression que ce run est plus convainquant sur les récits courts (Hammerfall, Revelations, Master of Whispers) plutôt que sur les arcs longs avec Klein (The Devourer King, Prey).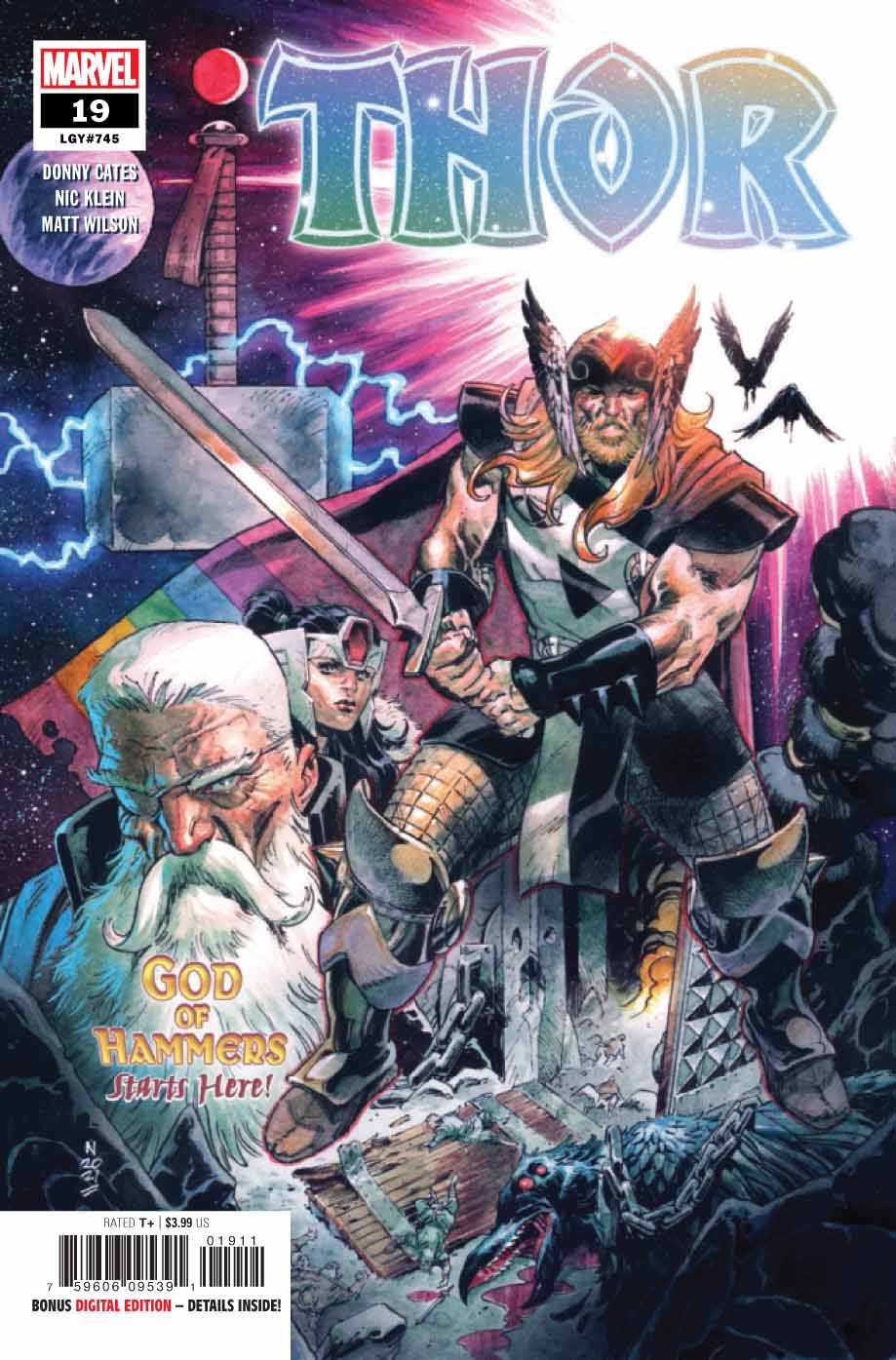 THOR

#19

Written by: Donny Cates.

Art by: Nic Klein.

Covers by: Nic Klein, Mahmud Asrar.

Description: « God of Hammers » starts here! Mjolnir has gone missing! And nobody, not even the powerful eyes of Lady Sif, is able to locate it. So Thor must turn to the last person he wants help from - Odin. For until the hammer is found, nobody in the realms is safe! Artist Nic Klein is back for the twists and turns not even the All-Father is ready for!

Pages: 32.

Price: $3.99.

In stores: November 24.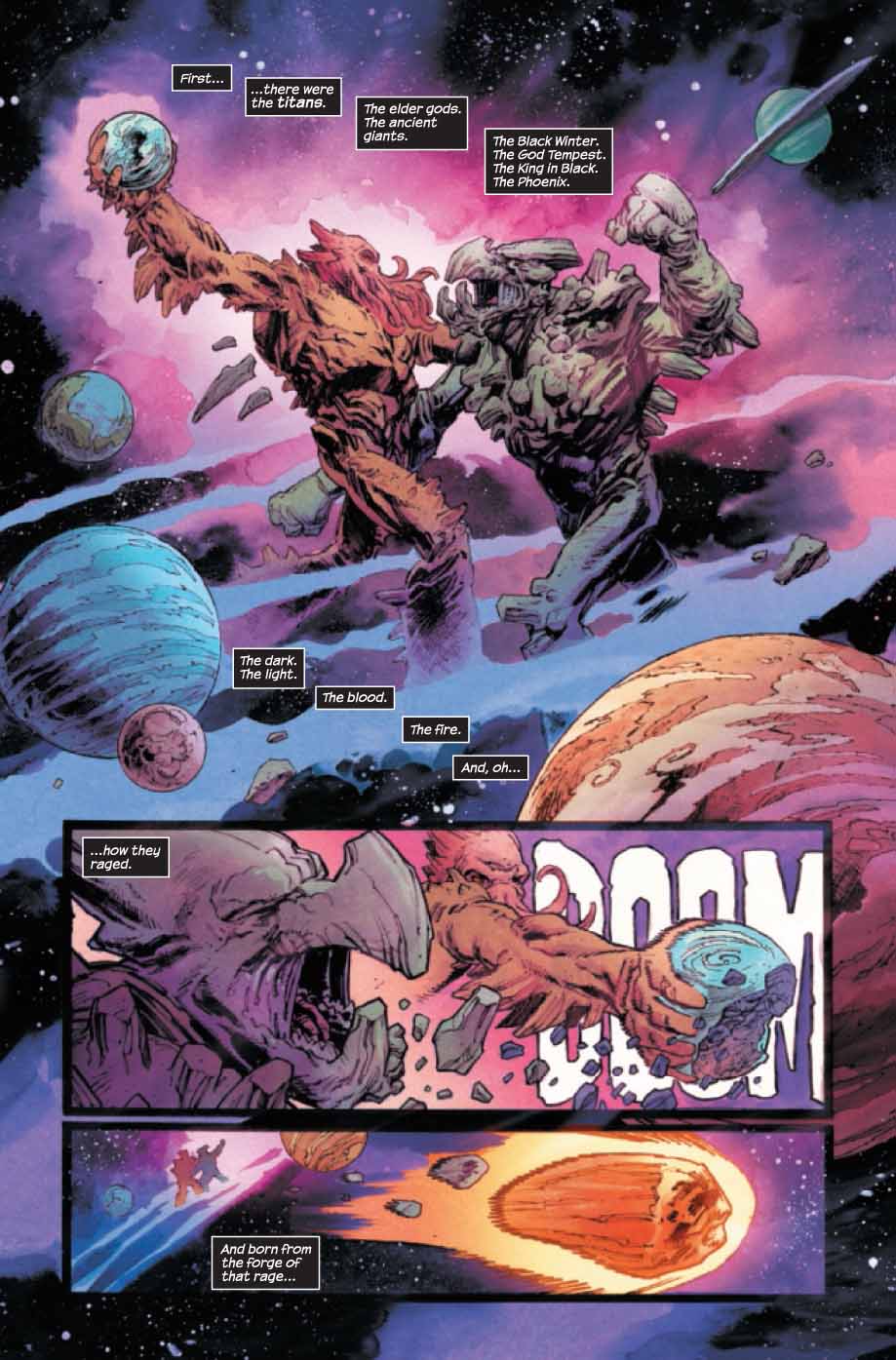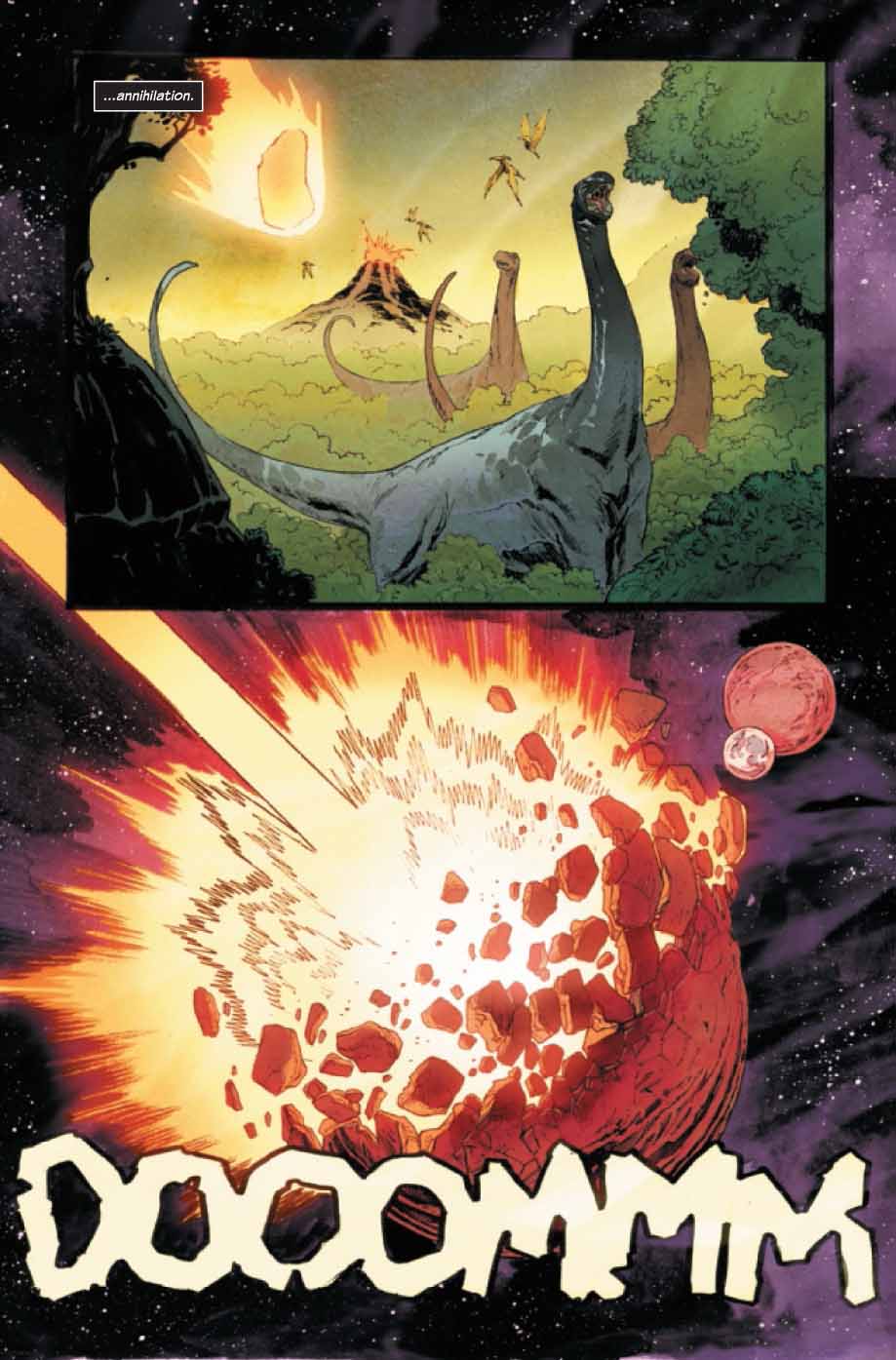 Haha j'adore cette ouverture !!! Tellement « plus »!
Si multiplier du négatif par du négatif donne du positif, ça s'annonce être un excellent crossover !
THOR

#20

DONNY CATES (W) • NIC KLEIN (A/C)
VARIANT COVER BY SIMONE BIANCHI
DEVIL'S REIGN VILLAINS VARIANT COVER BY TBA
"GOD OF HAMMERS" PART 2 of 5. Mjolinr is on a rampage across the realms and is leaving death and destruction in its path! Thor must act fast to save his kingdom for the deadly prophecy of the God of Hammers is about to be unleashed!
32 PGS./Rated T+ …$3.99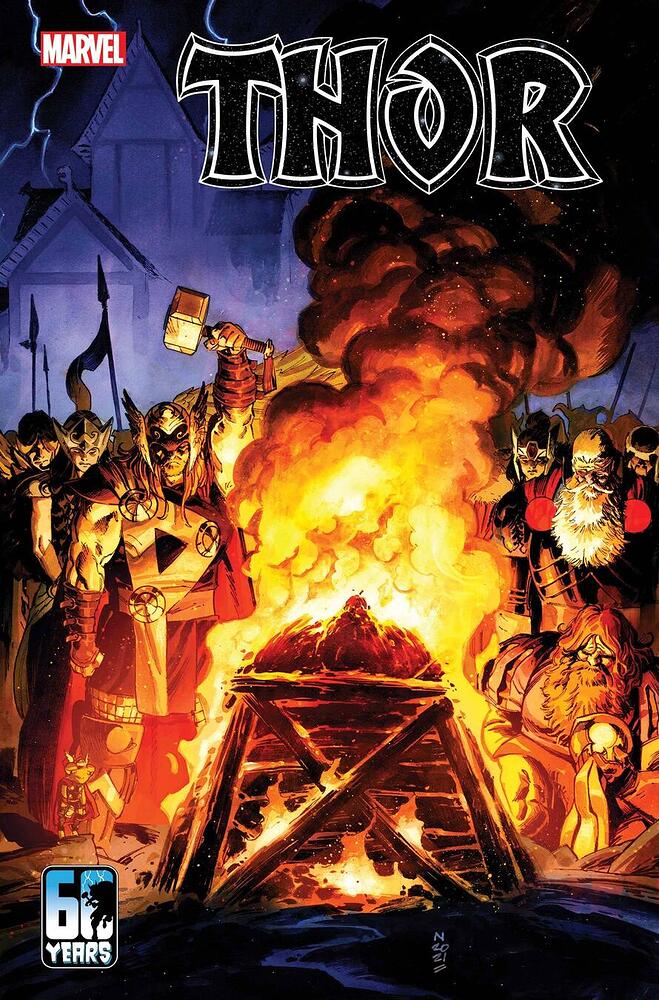 New York, NY— January 10, 2022 — This April, the halls of Asgard will erupt with thunder as its greatest legends return home to tell thrilling new tales in an oversized spectacular honoring 750 issues of THOR!

THOR #24 will take place in the aftermath of "GOD OF HAMMERS," the latest epic in writer Donny Cates and artist Nic Klein's hit run on the title. After a scorched-earth victory, Thor and all of Asgard reel from a brutal loss. And as Thor and his allies come together so will fan-favorite creators from throughout Thor's history! In addition to the main story by Cates and Klein, join some of Thor's most acclaimed writers and artists as they revisit their landmark runs with all-new adventures:

Writer J. Michael Straczynski and artist Oliver Coipel reunite for a story set during their redefining Thor saga
Legendary comics creator Dan Jurgens writes and draws an incredible Thor and Balder teamup
Comics icon Walter Simonson writes and draws an all-new adventure starring his beloved creation, Beta Ray Bill
Al Ewing and Lee Garbett collaborate for the first time since LOKI: AGENT OF ASGARD to bring you an all-new chapter for the god of mischief
Superstar team Tom DeFalco and Ron Frenz are back together to captivate you with an Enchantress story
And prepare for a revelatory tale about Odin that only writer Jason Aaron and artist Das Pastoras can deliver!
C'est dommage de ne pas avoir JrJr avec Jurgens !
Au moins il ne manque pas à l'appel, son run est un peu trop occulté je trouve. C'est vraiment dommage que Panini n'ait pas continué sa réédition en Icons.
Jurgen c est sympathique chez marvel nmais rien de génial.
Thor au départ c est calque sur du kirby puis calque sur simonson… ça commence à être sérieux quand thor est roi en fait…
Pareil sur cap, l idée de protocyde est pas mal mais ça reste fait comme si ça comptait pas…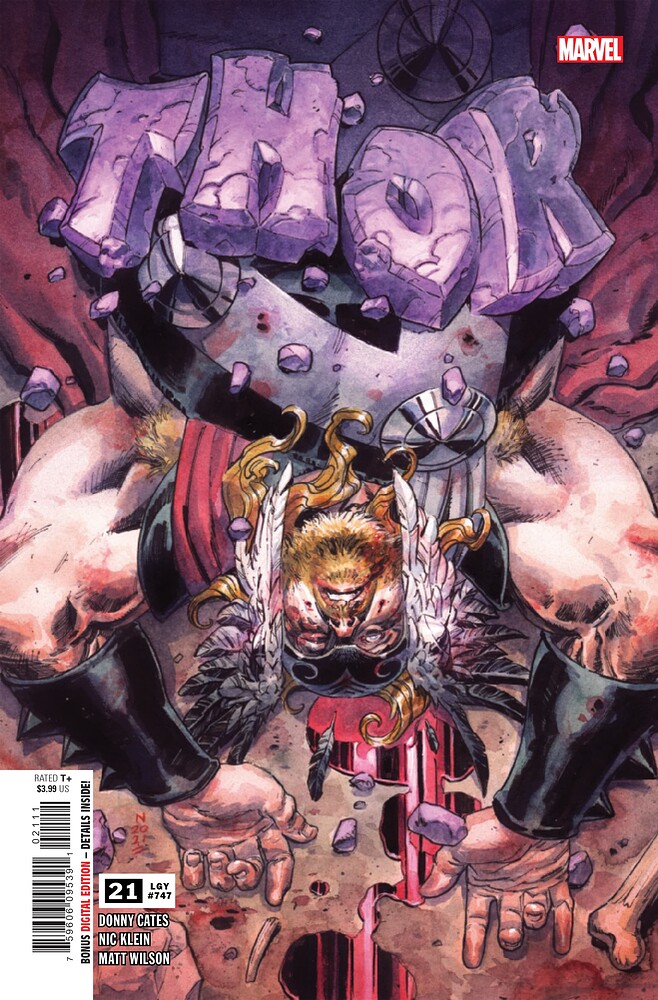 (W) Donny Cates (A/CA) Nic Klein, Matt Wilson (CA) Creees Lee, Michael Walsh, Jim Cheung
« GOD OF HAMMERS » PART 3 of 5
Thor has been beaten down, and the God of Hammers is about to make the final blow! Is this the end of the All-Father? Prophecies do come true, after all… but not always in the ways they are foreseen. For there is one last chance to save Thor - but at what cost?! Plus: The shocking origin of the mysterious God of Hammers is revealed!

RATED T+
In Shops: Jan 26, 2022
SRP: $3.99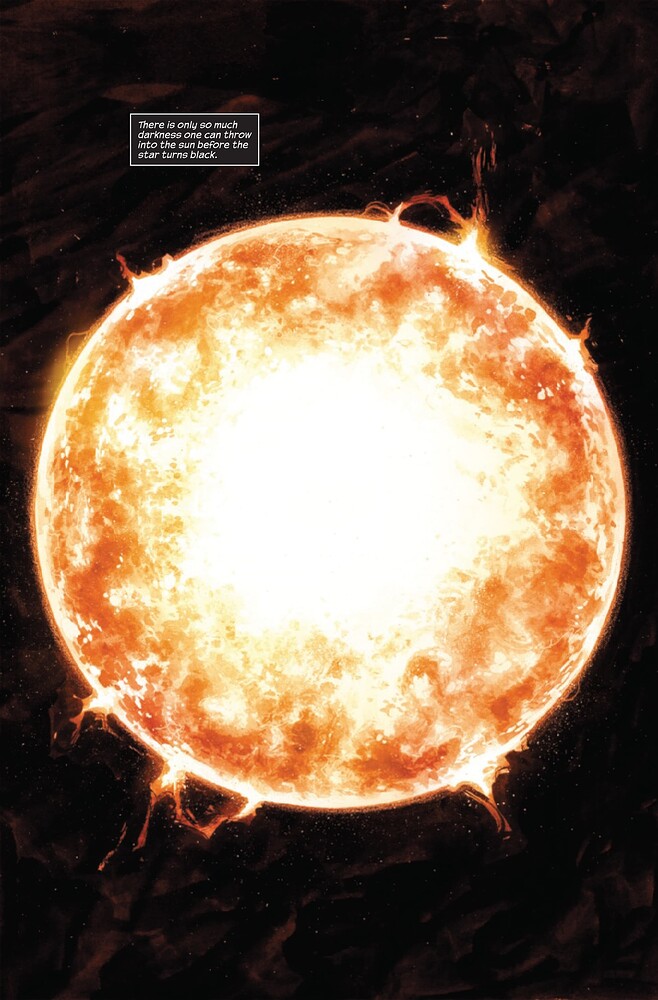 et du mauvais calque en plus.
Mais avec du avengers forever en vf et cela change tout.