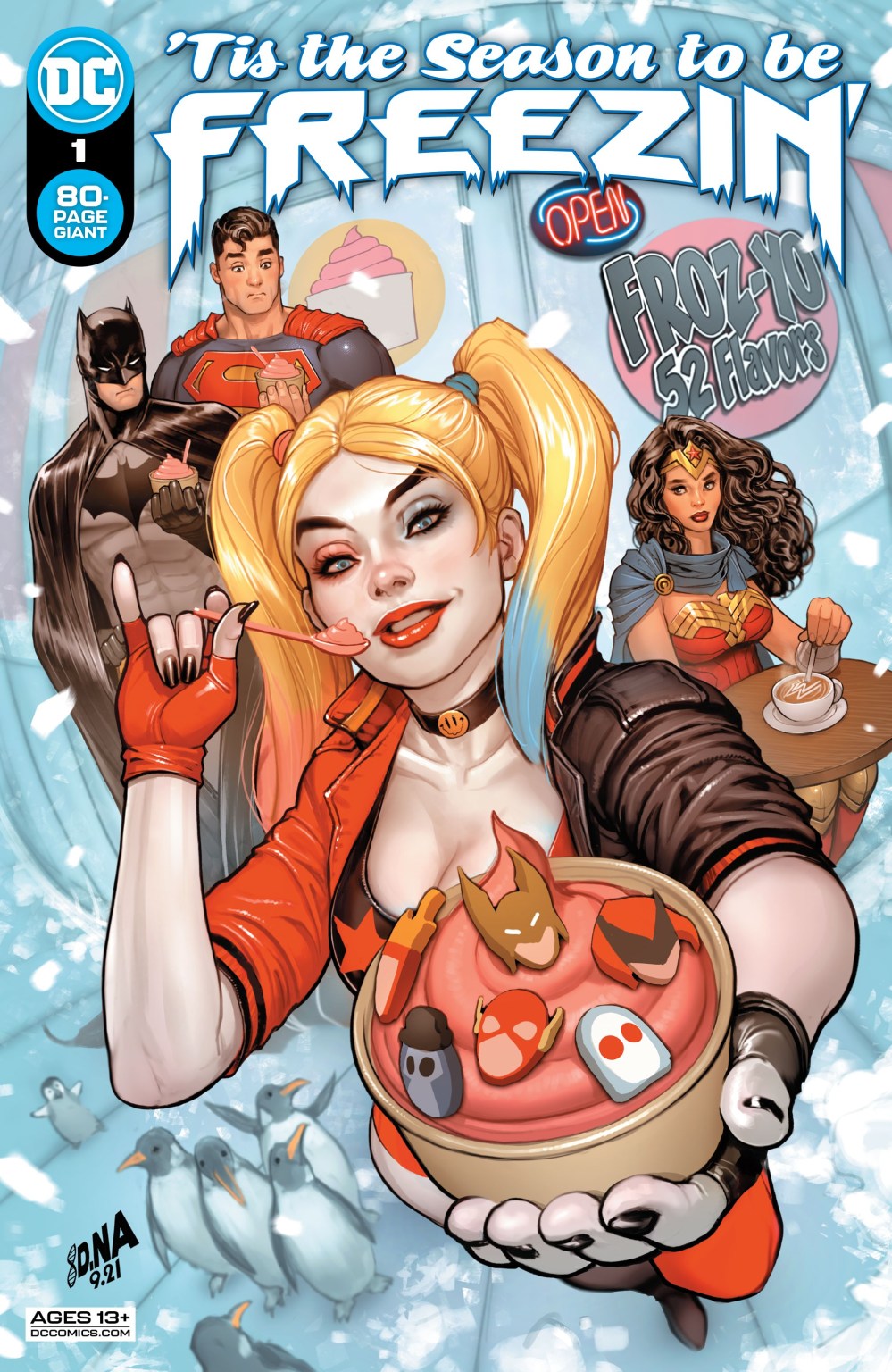 Tis The Season to Be Freezin' #1

Written by: Richard Bernatovech, Andrew Wheeler, Tee Franklin, Tara Roberts
Art by: Eric Battle, Travis Mercer, Meghan Hetrick, Yancey Labat

Oh the weather outside is freezing, but these stories sure are pleasin'. So since you've no place to go, why not grab a sweater, pour a cup of hot cocoa, and stoke the fire…because these 10 tales are sure to lower the mercury! Join us as Harley Quinn and Blue Snowman ice out Hawkman, Batman fights the cold heart of Mr. Freeze, the JLQ don't stand a snowball's chance against Minister Blizzard, and the Flash and Superman team up to chill out Captain Cold. So warm your holiday heart with these freezin' feats of frosty fiction!