TRANSFORMERS/GHOSTBUSTERS

#1

Written by: Erik Burnham.

Art by: Dan Schoening.

Covers by: Dan Schoening, Nick Roche, Alex Milne, Paulina Ganucheau.

Description: « Ghosts of Cyberton, » part one. After years of civil war, the Autobots fled Cyberton, leaving their home planet in the evil clutches of Megatron and his Decepticons. Years later and millions of miles away, the Autobots pick up a Cybertronian distress signal from a mysterious planet called Earth. The ghostly signal shouldn't exist, and it'll bring Optimus Prime and his team – including brand-new Autobot Ectotron – face-to-face with… the Ghostbusters!

Pages: 32.

Price: $3.99.

In stores: June 26.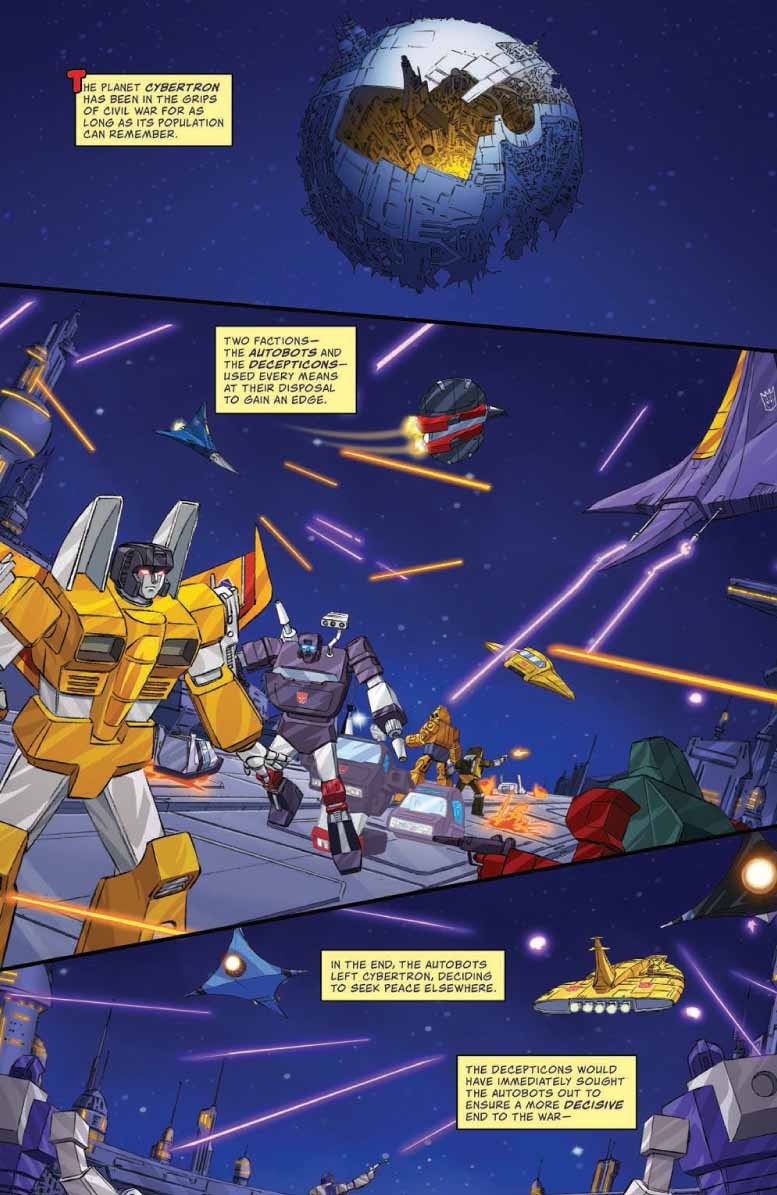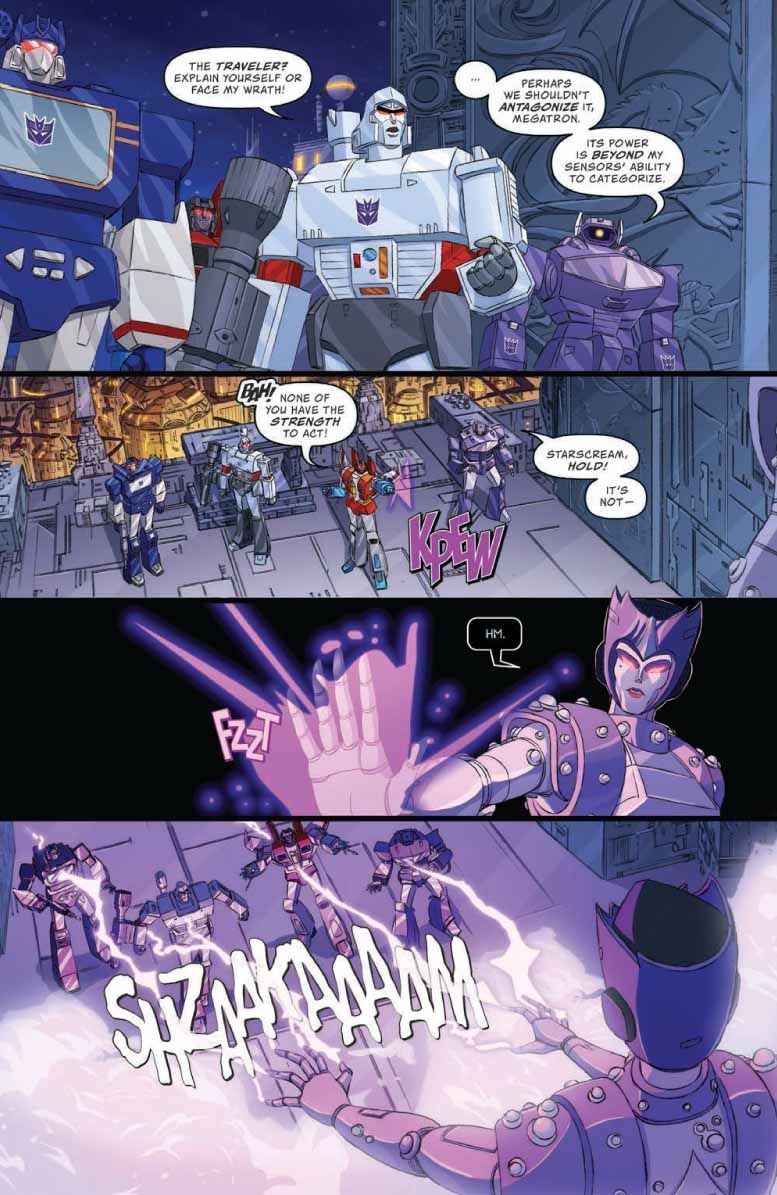 Source : www.comicscontinuum.com