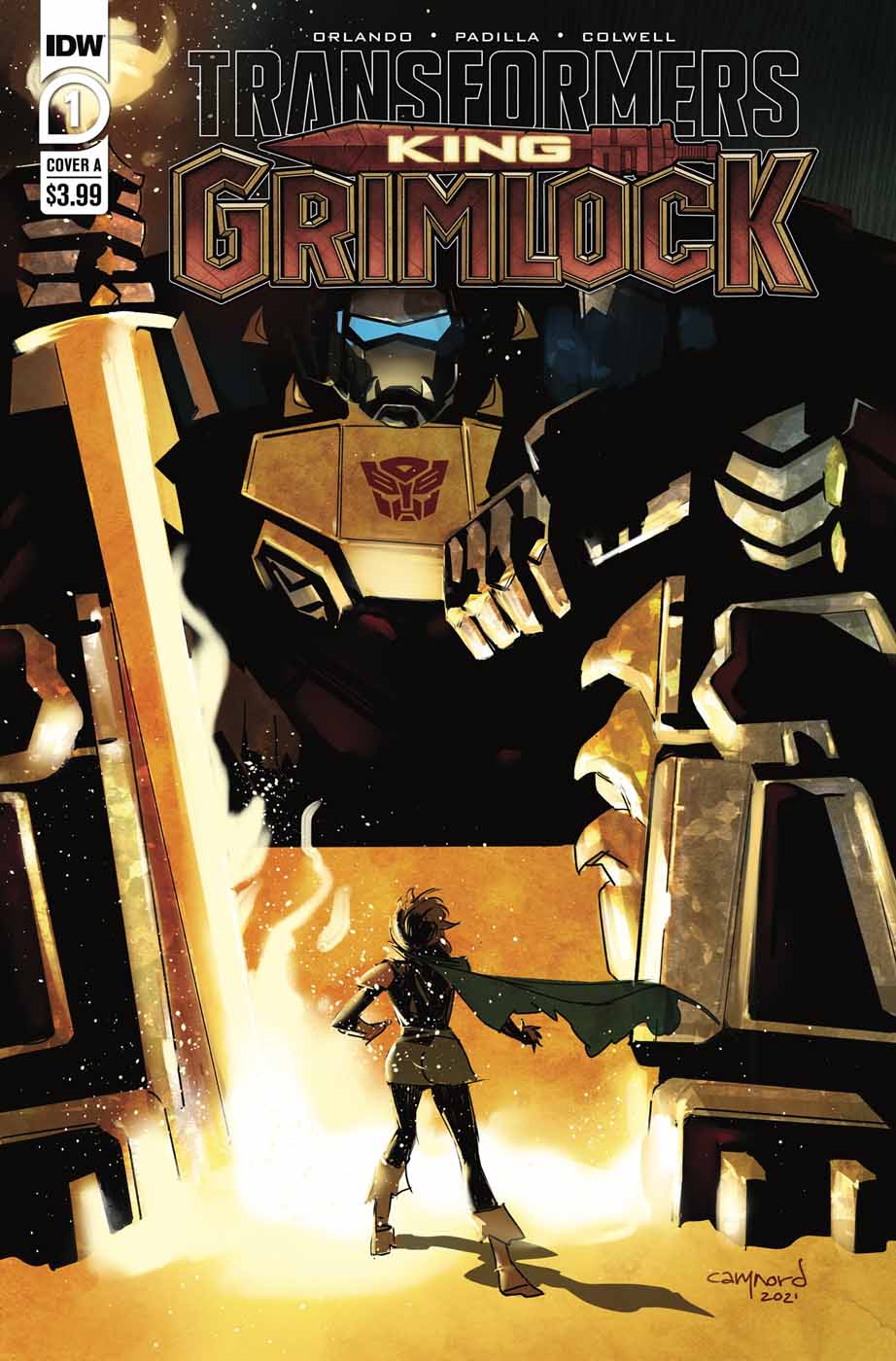 Transformers: King Grimlock, a five-issue series, will be written by Steve Orlando, with art by Agustin Padilla and colors by Jeremy Colwell.

Here's how IDW describes the book:

« In a savage world where the strong rule with sword and iron, the Dinobot Grimlock finds a new opportunity to prove he's the strongest there is… but as Grimlock and the human barbarian Arko will learn, sometimes brute strength isn't enough. »

« King Grimlock is a sky-high dream come to life, a story so big and wild, I wasn't sure if the Transformers universe could contain it, » Orlando said. « This is a first-of-its-kind, science/fantasy epic for fans new and old, whether you follow the animation of the '80s, the modern shows of the '00s, the big screen blockbusters, the decades of incredible comics, or if you've been intrigued by Grimlock action figures on the shelf. Everyone's welcome! »

« Right from the start, I knew that King Grimlock had all the ingredients to be an incredible project, and I'm really proud and excited to bring it to life with this great team, » Padilla said.

Cary Nord provides the #1 cover, and variants will be by Padilla, Mateus Santolouco.