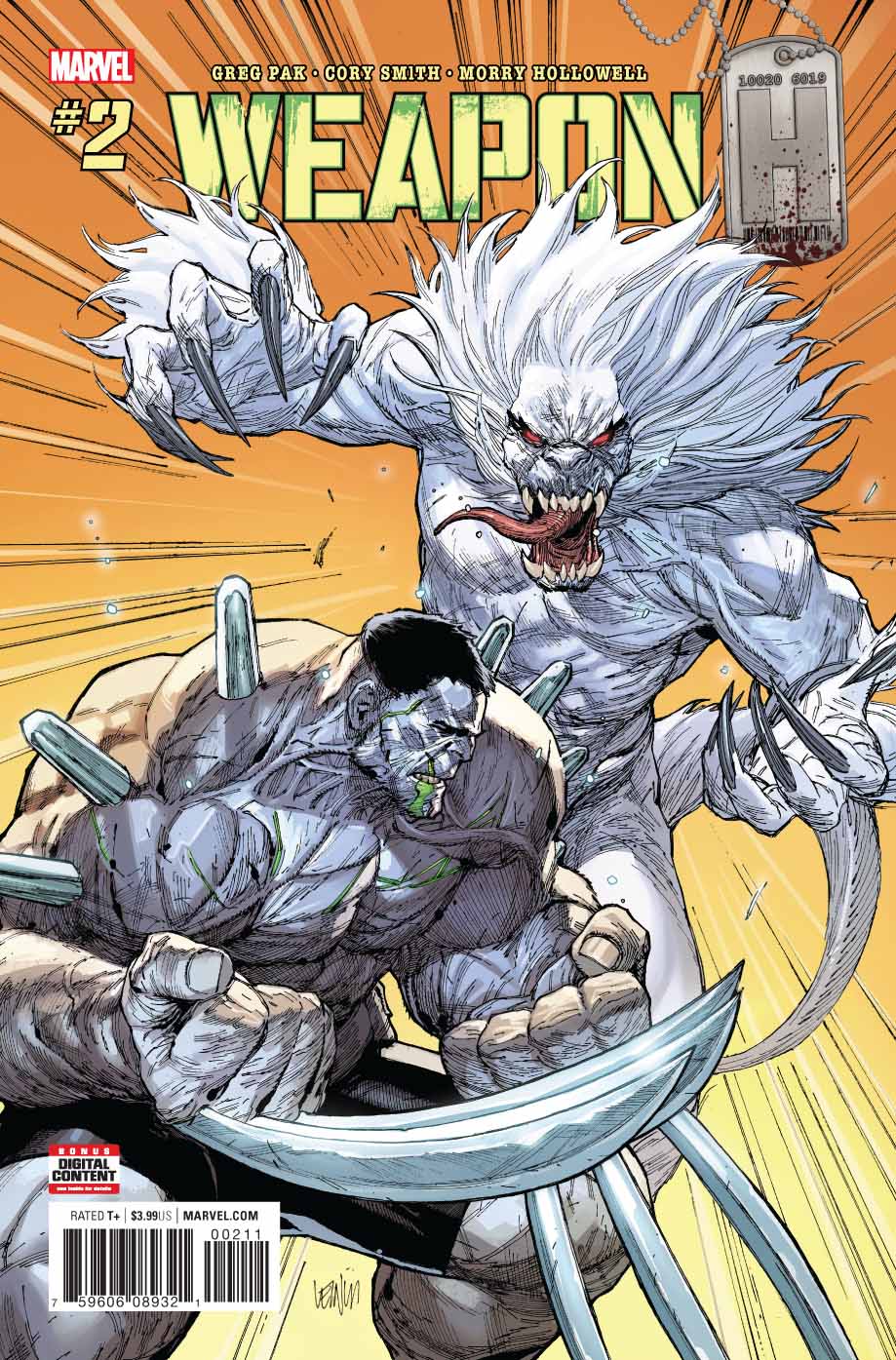 WEAPON H #2

Written by: Greg Pak.

Art by: Cory Smith.

Cover by: Leinil Francis Yu,

Description: "AWOL," part two. Hiding out in the Canadian wilderness from greedy corporate warmongers, Clay (A.K.A. Weapon H) searches for peace and solitude. But a series of grisly murders in a local mining town stand in his way! Guest-starring The Master of Mystic Arts, Doctor Strange!

Pages: 32.

Price: $3.99.

In stores: April 18.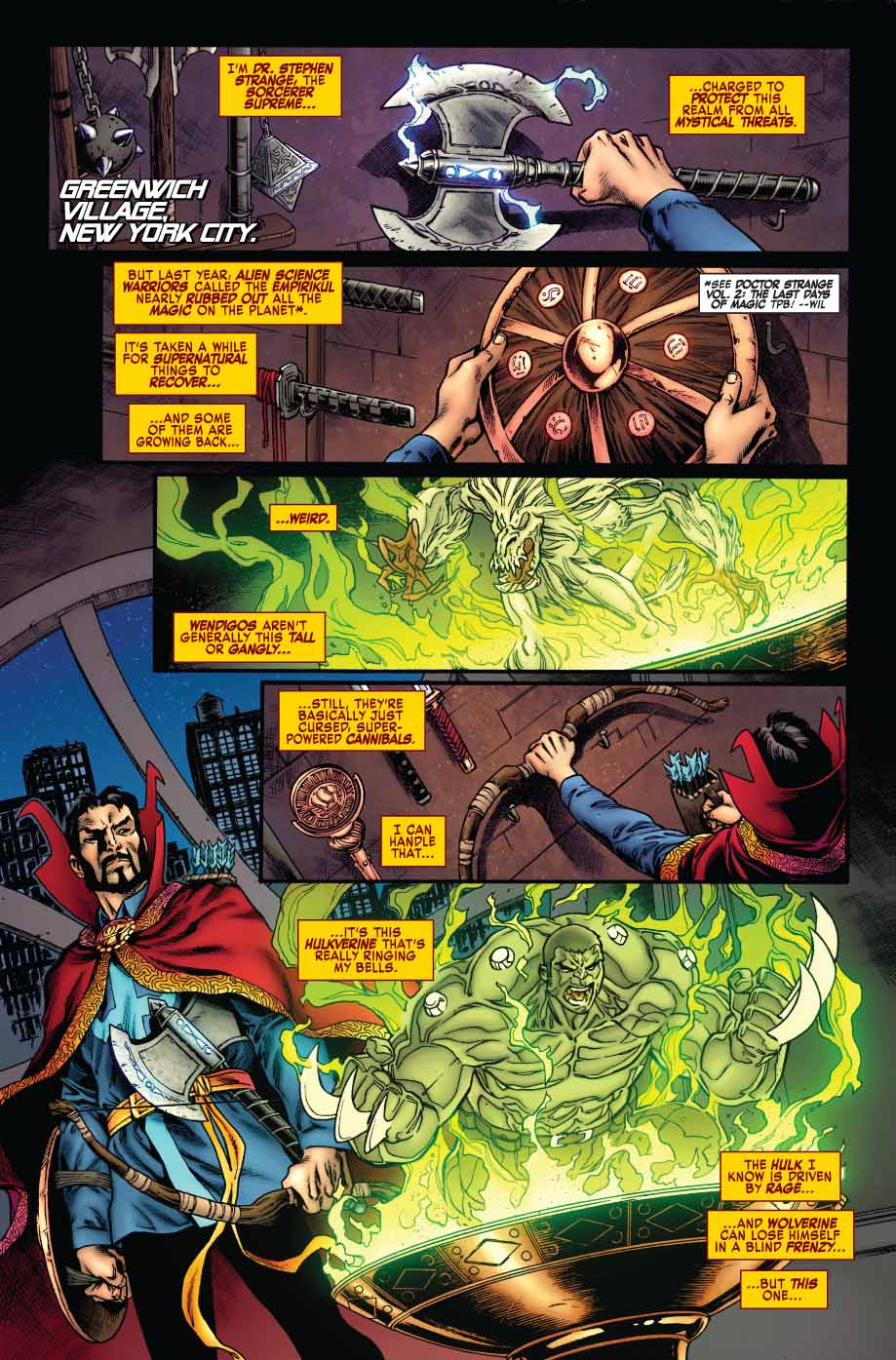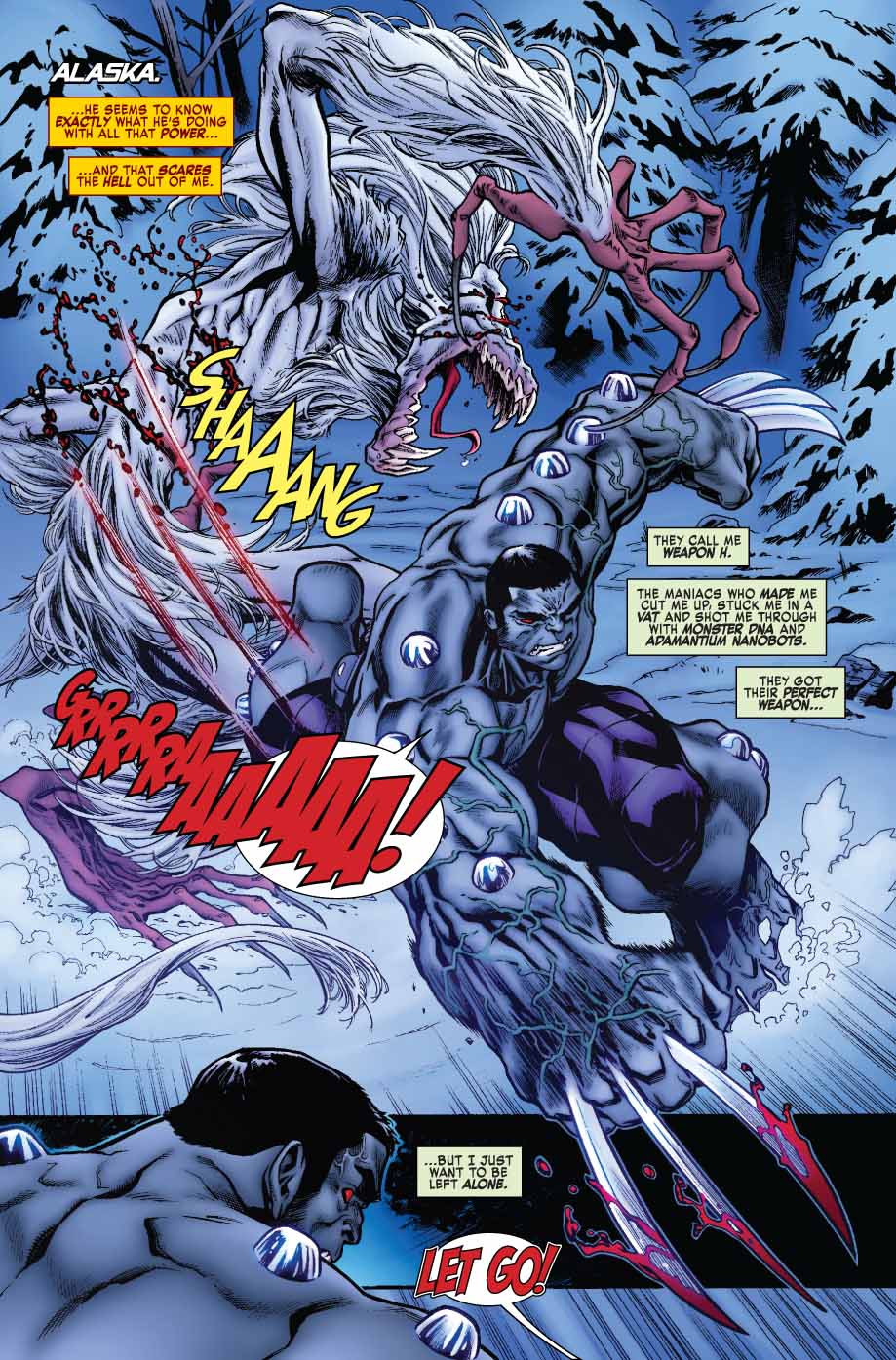 Source : www.comicscontinuum.com