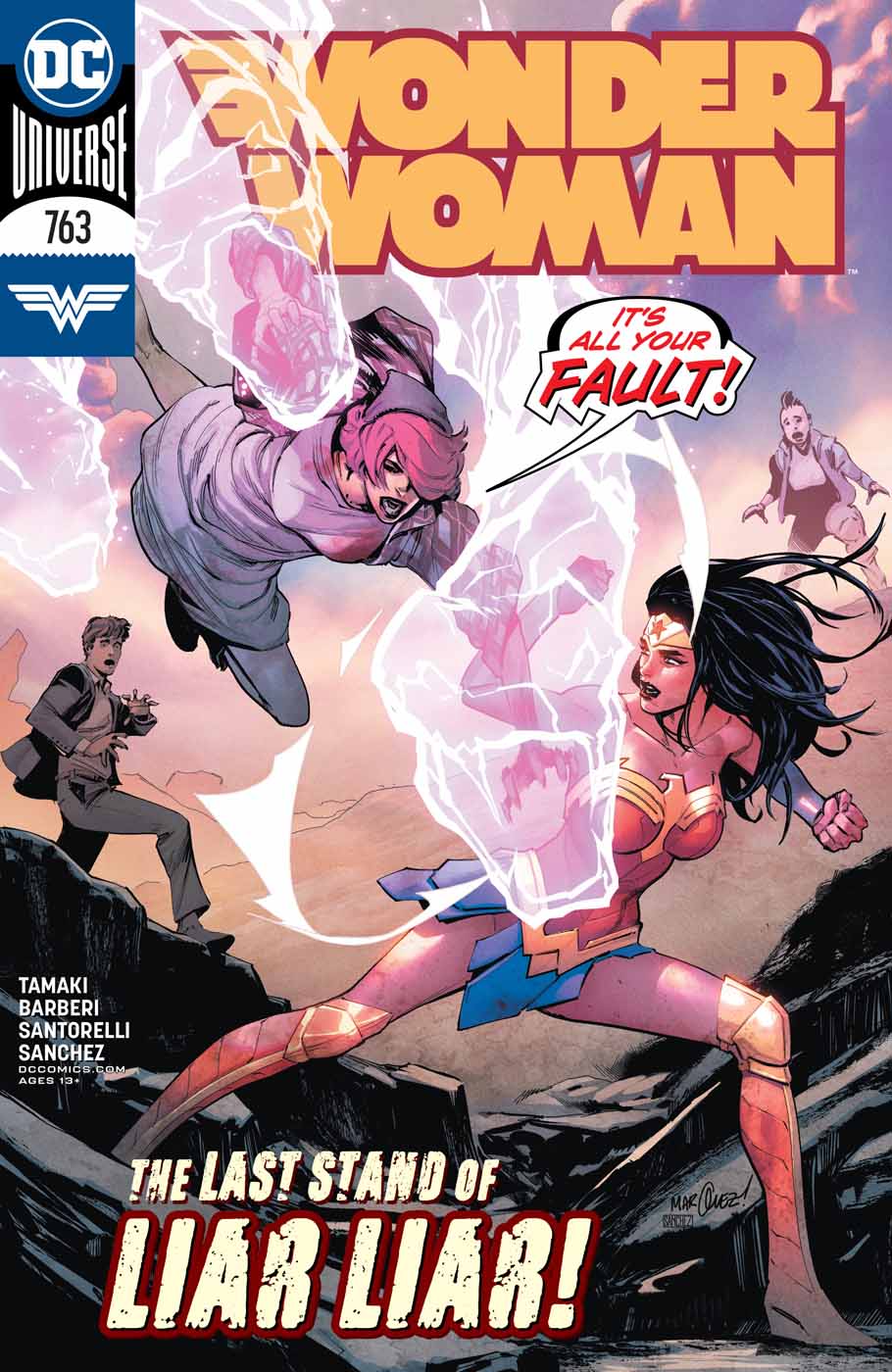 WONDER WOMAN

#763

Written by: Mariko Tamaki.

Art by: Carlo Barberi.

Covers by: David Marquez, Alejandro Sanchez.

Description: A new foe has made her presence known in the life of Wonder Woman, and Liar Liar isn't going anywhere! In this issue, this unhinged young villain is revealed as the mastermind behind the psychic phenomenon spreading chaos across the globe-but is there more to her than meets the eye? Maxwell Lord is about to find out the hard way, with a bombshell that will shake the smarmy mogul to his core. Can Max trust someone who so ruthlessly uses deception to manipulate her opponents in the first place?

Pages: 32.

Price: $3.99 (Variant, $4.99).

Available: Sept. 30.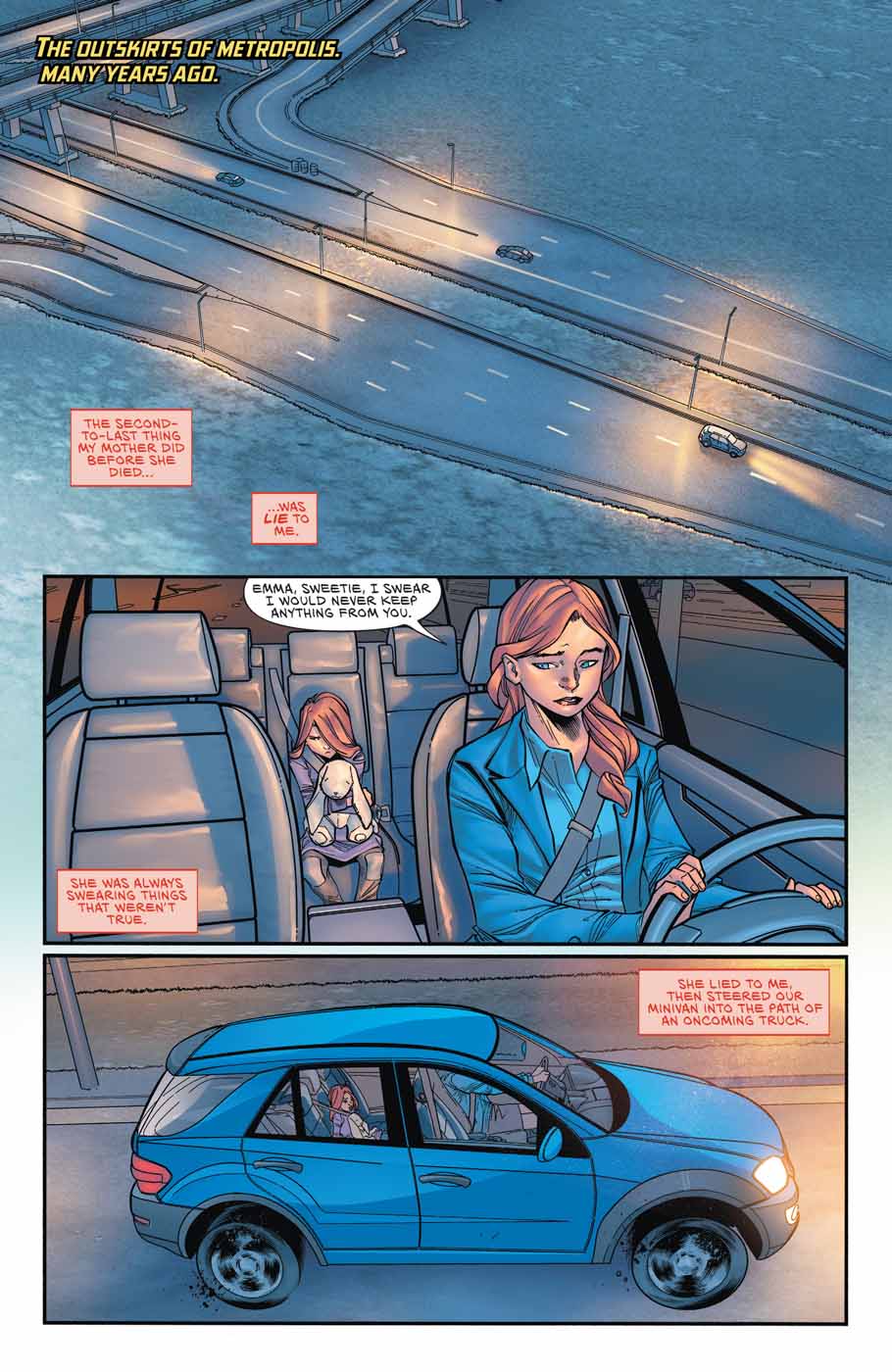 Source : www.comicscontinuum.com