T'es sûr?

Oui, bon…
Le pire, c'est que je suis à peu près sûr que je dois avoir quelque part (sur un ancien ordinateur portable ou sur un disque dur externe) un fichier Word qui traîne avec une demi-page ou trois-quarts de page de critique déjà rédigée mais pas complétée.
Je suis bien content de voir arriver un T.3, quoi qu'il en soit.
Nouvel aperçu du vol.3 :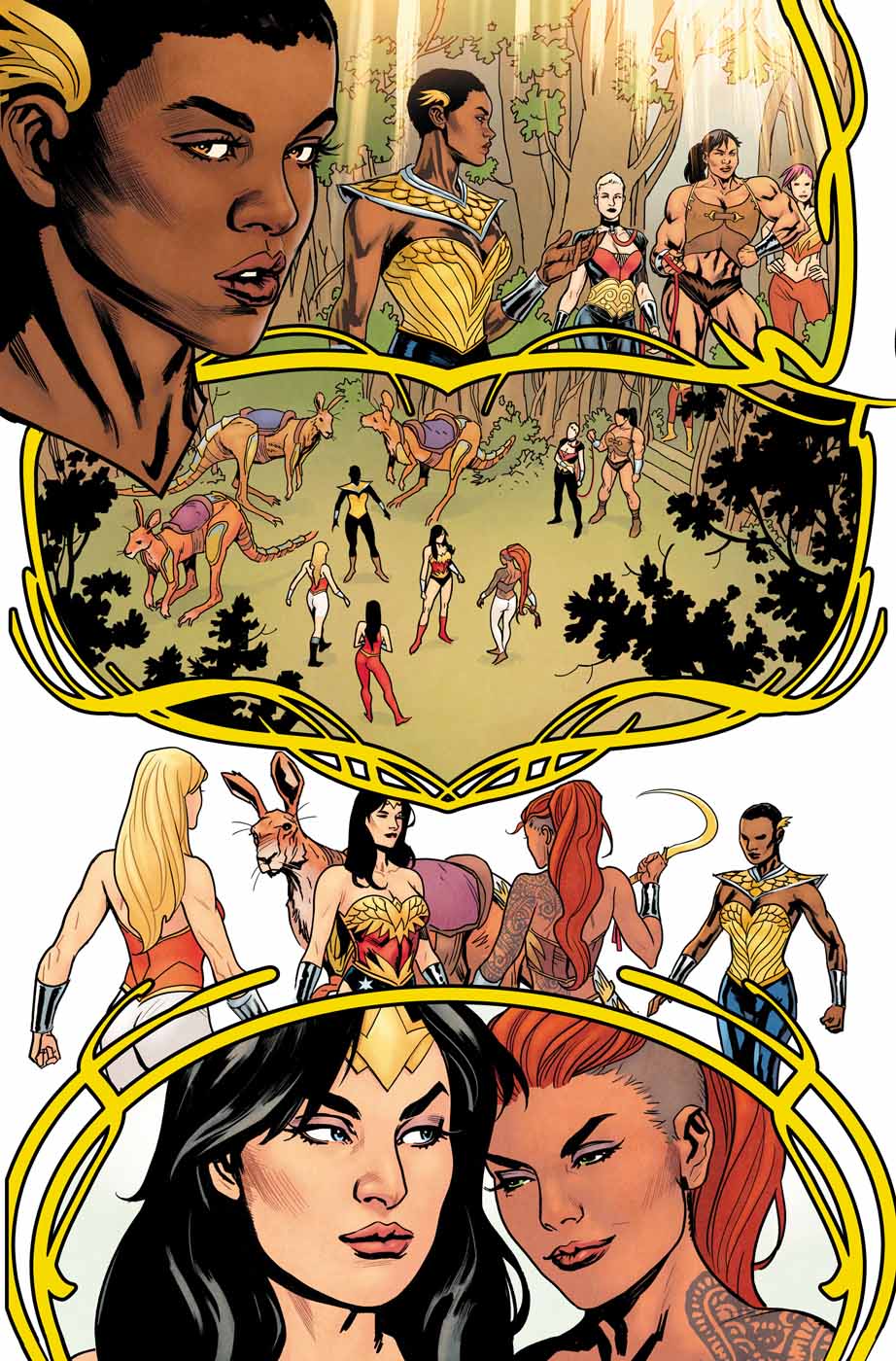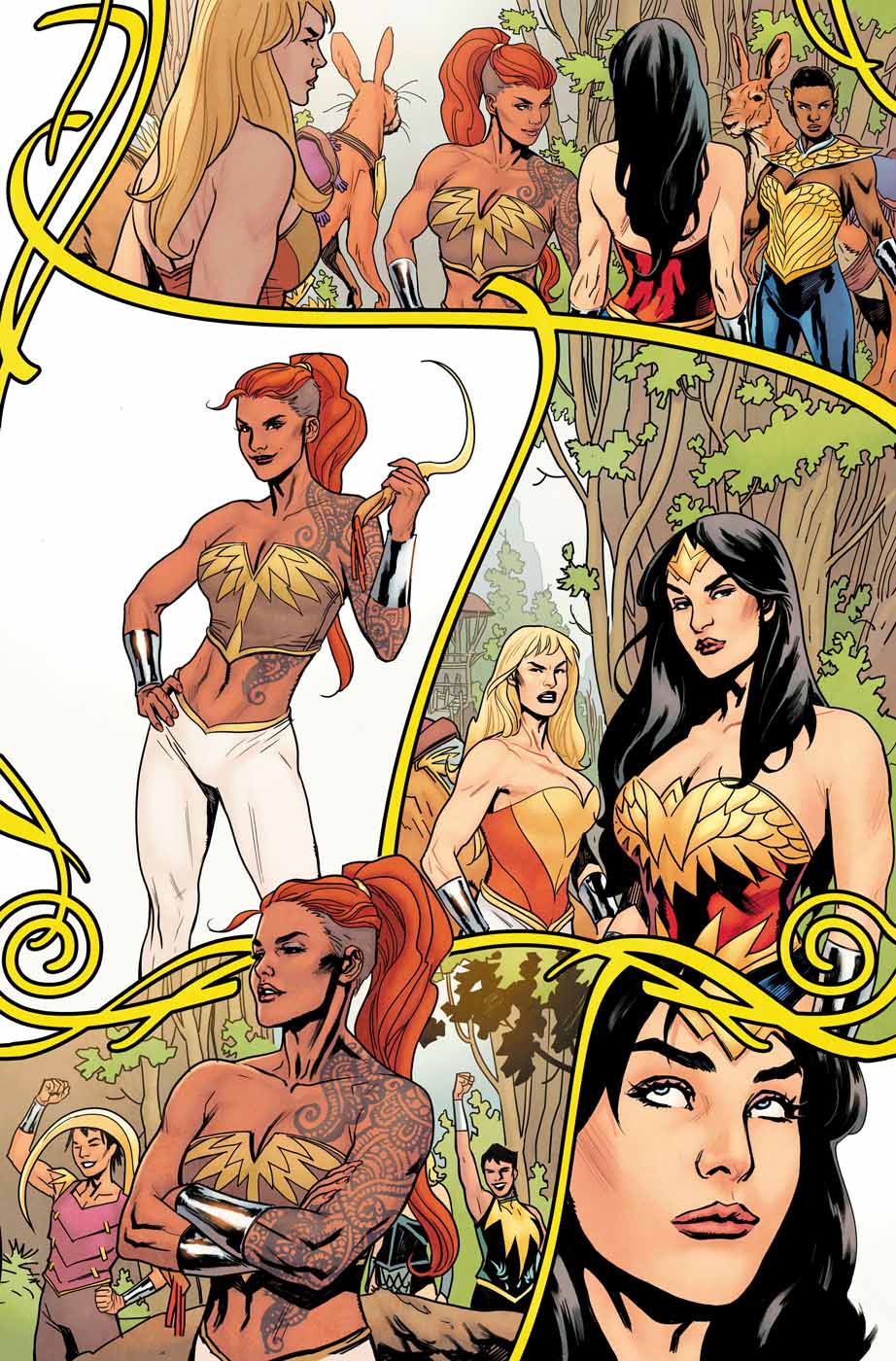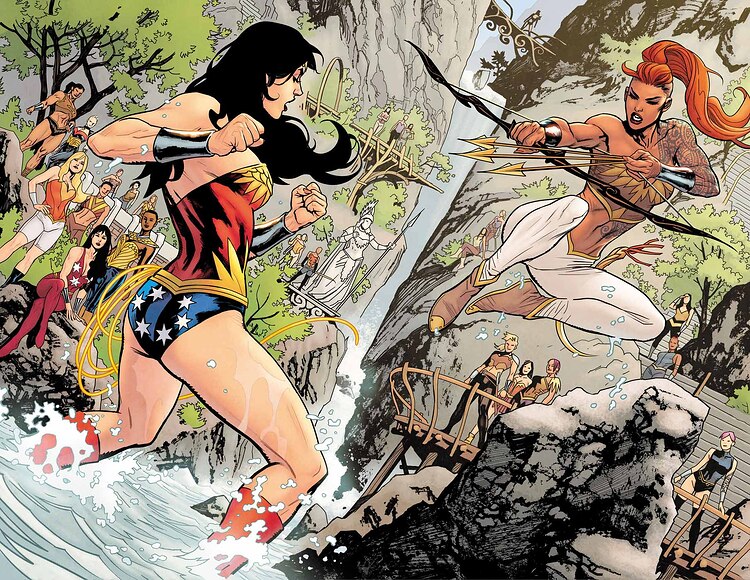 WONDER WOMAN: EARTH ONE VOL. 3

Written by: Grant Morrison.

Art by: Yanick Paquette.

Cover by: Yanick Paquette.

Description: Now queen of the Amazons, Diana finds herself venturing through Paradise Island to enlist help from the different clans and assemble the full united force of the island's legendary warriors for the first time in a millennium. The reason? Max Lord, who back in Man's World is readying a massive attack on Wonder Woman's home using his legions of deadly A.R.E.S. suits. For any chance of victory, Diana will need the help of every Amazonian clan. However, not all of them are willing to accept her place as queen – like Artemis and the New Spartans!

Pages: 136

Price: $29.99.

In stores: March 9.