Le surchargé Scott Snyder fait de la place dans son emploi du temps pour son partenaire de "Detective Comics", le dessinateur Jock, avec lequel il sortira en 2014 la nouvelle série d'horreur "Wytches" sur des sorcières.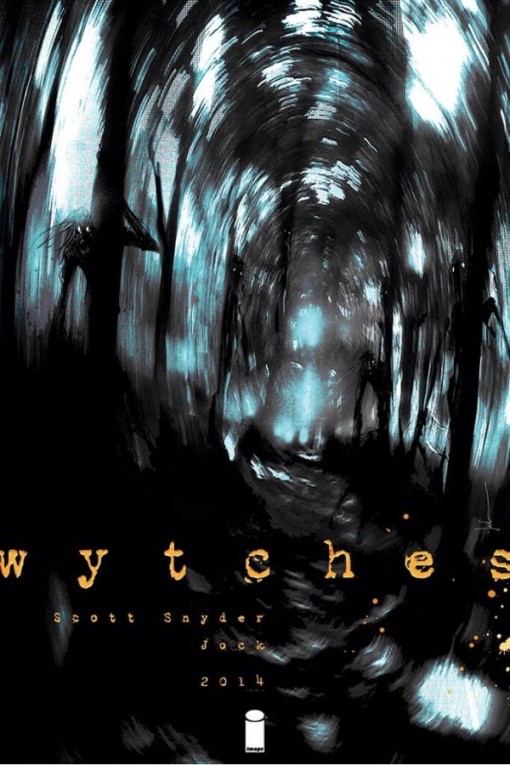 [quote]Image Comics Press Release
Scott Snyder (Batman, Superman Unchained, SEVERED) and Jock (Batman, Wolverine, SNAPSHOT) will team up for a new, ongoing horror series called WYTCHES. Everything you thought you knew about witches is wrong. They are much darker, and they are much more horrifying.
WYTCHES takes the mythology of witches to a far creepier, bone-chilling place than readers have dared venture before. "I like taking classic monsters and reimagining them in a fresh, contemporary, and much scarier way," said Snyder.
Snyder and Jock have worked together previously on the Batman story "The Black Mirror" in the pages of Detective Comics and Snyder knew from the get-go that he wanted Jock on board.
"It's great to finally have Scott Snyder back at Image," said Image Comics Publisher Eric Stephenson. "We loved working with Scott on SEVERED, and he has only gotten better since then, so it's really wonderful that he's teaming up with Jock on what is without a doubt one of the creepiest books we have ever published."
WYTCHES is a new ongoing fantasy horror series coming to Image Comics in 2014. You've been warned.[/quote]
Lien
Le site de l'éditeur: imagecomics.com