Dans la mini-série X'ED à paraitre chez Black Mask en 2015, le scénariste Tony Patrick et le dessinateur Ayhan Hayrula racontent le quotidien de Colin McClure, vétéran de l'armée devenu Assassin Subliminal pour le compte de la Mezign Corporation.
Leur rôle ? détruire les démons qui hantent leurs clients. Mais la véritable motivation de McClure est d'utiliser le processus pour réveiller sa fille plongée dans le coma.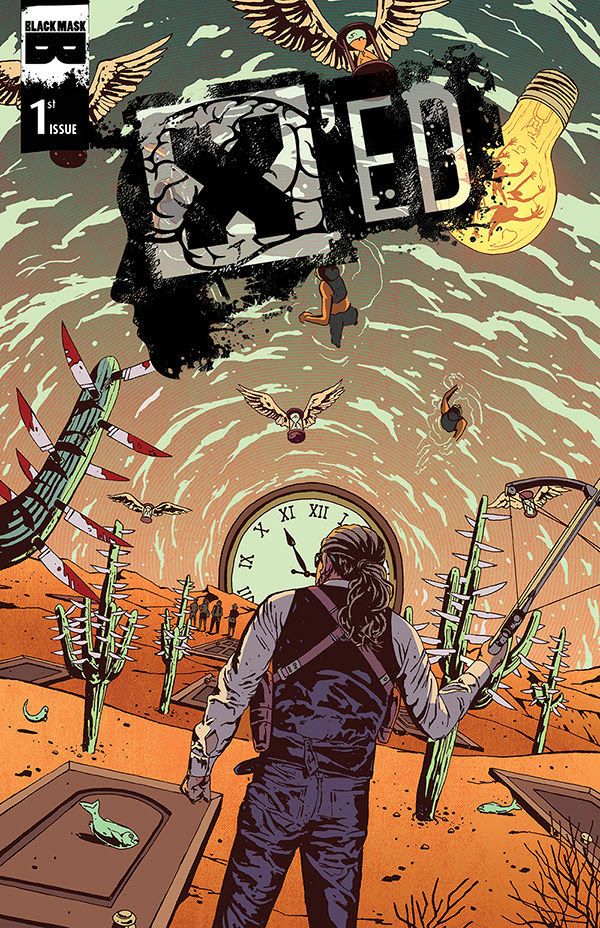 [quote]X'ED
writer Tony Patrick
artist Ayhan Hayrula
colorist Doug Garbark
What is it?
A sci-fi thriller about a next-gen form of psychiatry: 'subliminal hitmen' injected into your mind who hunt down and kill the demons that haunt you.
Ex-military sharpshooter Colin McClure is Mezign Corporation's most recent recruit for the still-experimental (and often deadly) job of subliminal hitman. McClure is the perfect candidate for two reasons: a- he's a killing machine, and b- he lost his legs in the war, so subliminal-ops are his only way to see any action. But he's also a dangerous candidate for one reason unknown to Mezign: Colin's true motive is to enter the mind of his catatonic daughter and bring her out of a coma.
Why it's awesome:
Melding Hitman with Eternal Sunshine Of The Spotless Mind, newcomer Tony Patrick has crafted a slam-dunk concept that merges all the things we love about comics: complex characters, surreal locations, mindbending concepts, and non-stop action. Ayhan's sophisticated linework brings a smart and grounded feel to the otherworldly actioner.[/quote]
Lien
Le site de l'éditeur: blackmaskstudios.com