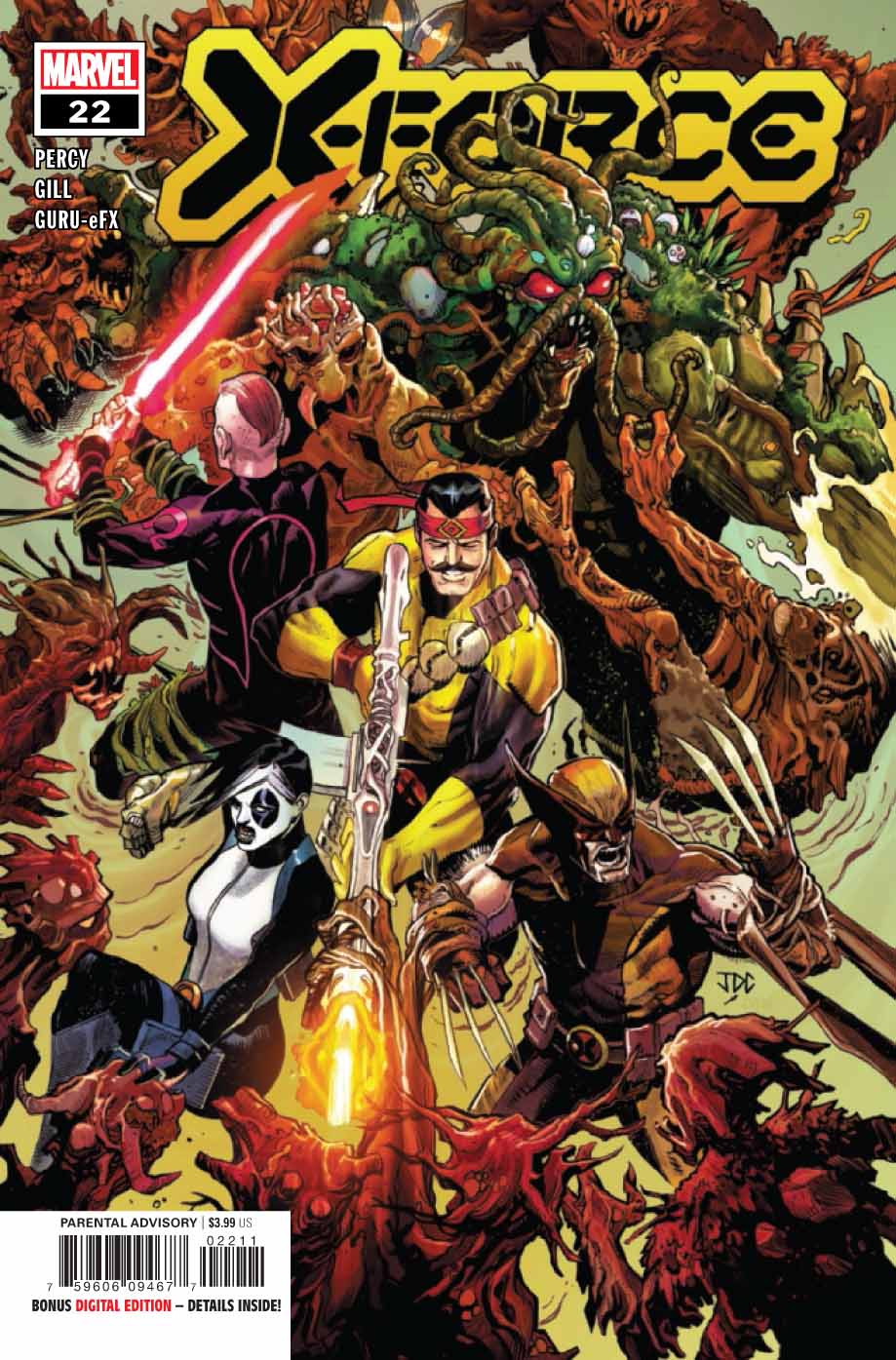 X-FORCE

#22

Written by: Ben Percy.

Art by: Robert Gill.

Cover by: Joshua Cassara, Marco Mastrazzo.

Description: The material makeup of Man-Slaughter has been used to infect and control an army of unwilling agents! Can X-Force get to the root of the problem before Dr. Bloodroot kills again?

Pages: 32.

Price: $3.99.

In stores: August 11.