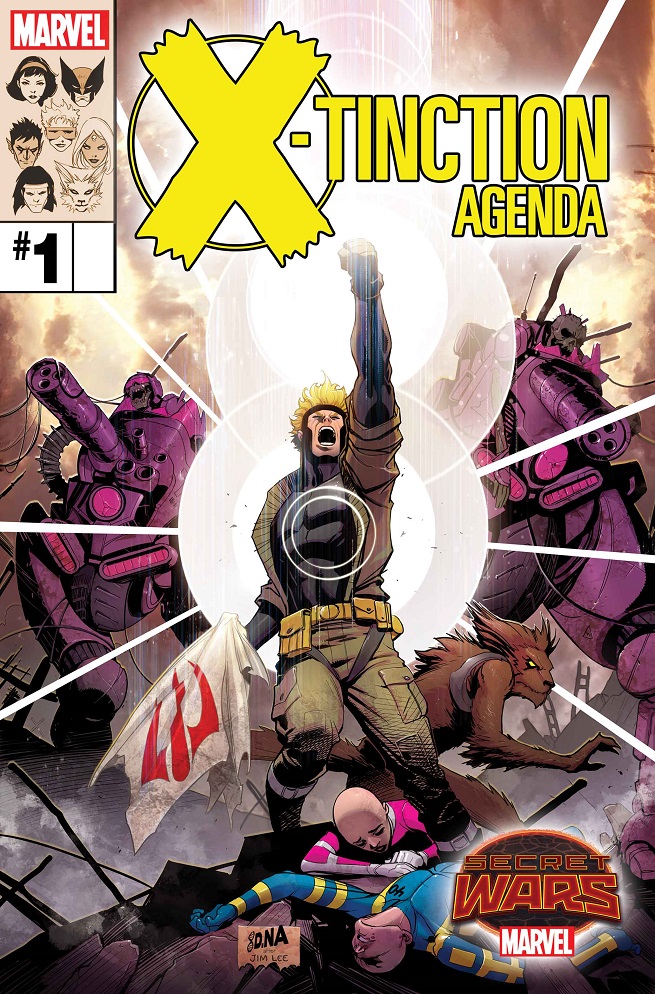 Après Inferno, Old Man Logan et Planet Hulk, c'est au tour de X-Tinction Agenda d'intégrer l'event Secret Wars sous la bannière Battleworld.
Cette mini-série, située une décennie après les événements initiaux, se focalisera sur Havok et Wolfsbane qui sont restés à Genosha au lieu d'intégrer X-Factor.
Ayant eu l'opportunité de choisir l'histoire qu'ils voulaient revisiter, Marc Guggenheim (Young X-Men) et Carmine Di Giandomenico (All-New X-Factor) ont saisi l'occasion pour revisiter un des arcs majeurs de la fin du run de Claremont.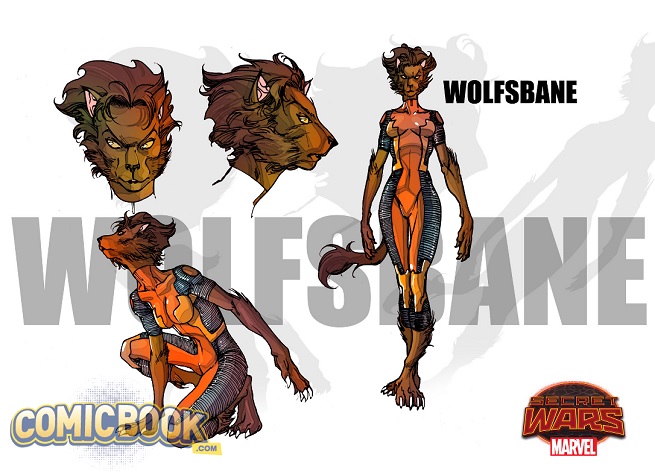 Pour ce qui est du supporting cast, il y aura des figures familières de l'arc d'origine comme Rictor et Anderson, ainsi que des personnages plus récents comme Wicked, Bulletproof et Triage, et également Mystique et Karma en tant que membres d'un groupe de maintien de l'ordre (the Press Gang).
Dans cette réalité Hank McCoy a ramené les X-men du passé, mais pas les originaux, plutôt ceux de la période Cockrum (avec parmi eux Jean Grey version Phénix).
[quote]X-TINCTION AGENDA #1
Written by MARC GUGGENHEIM
Penciled by CARMINE DI GIANDOMENICO
Cover by DAVID NAKAYAMA
Ten years since the fall of Cameron Hodge and his fascist regime. Ten years that Havok and Wolfsbane have labored to rebuild Genosha. But their work may be for naught, as a plague has spread across their nation, infecting mutants and threatening their race with extinction. With the country quarantined and seemingly abandoned by the rest of the world, including the X-Men, old friends may become new enemies as Genosha's rulers fight to save their people! Experience an alternate future fueled by the events of the landmark first X-Crossover of 1990, X-Tinction Agenda!
32 PGS./Rated T+ …$3.99[/quote]
[quote]One of the things that I'm doing with my story is that I'm picking up from the way X-Tinction Agenda ended, which is Rahne – Wolfsbane – and Havok staying behind to rebuild Genosha.
So when we pick up with them, it's several years later and Havok's definitely his own man, he's not living under his brother's shadow. He's got a whole host of problems that are unique to him and unique to Genosha. It's kind of nice; I've always thought Havok was a really, really cool character and writing him is a real pleasure; I've never got a chance to write Havok before. [/quote]
[size=150]INTERVIEW DU SCÉNARISTE MARC GUGGENHEIM[/size]
Lien:
Le site de l'éditeur : marvel.com